Why I spent Rs. 40,000 on sunfilm for my Volkswagen Taigun GT
I knew that as soon as I got the car, I had to get a high quality sun film installed – the heat and glare was rather uncomfortable.
BHPian thirdmainroad recently shared this with other enthusiasts.
After spending a bomb on accessories and audio upgrades in most of my previous cars, I've come to realise that high quality Sun Film is THE most important investment a car owner can make on his vehicle as an after mod. Initially sceptical about Sun Film on the wind shield, I learnt after previously installing 3M's CR 90 on my WRV its a very worthy investment. Cuts heat and glare considerably and does not interfere with vision, in fact it aids it.
I just got myself a Volkswagon Taigun 1.5 GT, and just can't stop driving it. I've clocked 4000 km in less than 2 weeks, driving it just for the sake of hitting various types of roads. It sure is a FUN car to drive!
I knew that as soon as I got the car, I had to get a high quality sun film installed – the heat and glare was rather uncomfortable, especially coming from driving a car with CR 90s and CR 40s installed. You don't know what you are missing unless you know what you are missing!
I was skeptical about going back to 3M, being royally cheated once. But I had experienced 3Ms CR series, and really liked it. More on that here.
I had since found SpeedFreaks, where I had a really, really good audio install done. Thread here
I had by now come to trust Speed Freaks, and was back to them for the Taigun's Sun Film installation, but wanted to them to install 3Ms CR series. I also not wanted CR 40s on the doors, for I had been stopped in Bangalore once too many times for having tinted windows.
Karthik of Speedfreaks cautioned me against 3Ms CR series. He said that supply of the original film has become very erratic, and we couldn't be assured of quality and perhaps even originality, even with his direct contacts in 3M. I wanted the very best with the highest heat rejection and also clear film. He then suggested I go with SolarShields Platinum Teal 70 Nano Ceramic film, which has the highest heat rejection of 62% and a 99+% UV rejection. I was a little worried of going for 70 against the 90 for the windshield, thinking it would hamper vision, but Karthik brushed my fears off, and said it would fare far better. Trusting this chap, I agreed. The price would be Rs 45,000, but having worked with Karthik before, he gave be a discount of Rs 5000, and set the final cost at Rs 40,000.
Knowing Speedfreaks calibre, I agreed, knowing I'd get the best work, the best film at the best price. No need to haggle here at SpeedFreaks as experience had thought me!
Unlike other installers who'd stick your film in an hour or so, Karthik wanted the car to be left over night. He does a very precise job, and pays at most attention to quality, and wanted the car over night to make sure no issues crop up post installation. I do hate going back to get work done set right, and Speedfreaks is close to 1.5 hours in traffic each way from where I live in Chennai (possibly 1.5 days if it was Bangalore!)
And so, I was back the next day to pick up my car. As promised, the installation was perfect. They have a special sealed cell at their shop to install sun film, to make sure no dust is present. Needless to say, the car is cleaned thoroughly post and pre installation.
The effects of the Sun Film were felt immediately and drastically. As promised the 70s did not in anyway hamper vision on the windshield, but in fact aided it quite substantially both during night and day. The film does an EXCELLENT job at cutting glare out, and vision becomes much clearer during the day as well as night! The heat rejection can be felt immediately and is fantastic. The 70's have a higher heat rejection percentage than darker tints, and you really can feel the difference.
They do make the glasses feel ever so lightly tinted, but you can for sure see through them. Gives the glass a light slivery, bluey very classy tinge! I think this is a little more enhanced on my car as it's white, and I am now rather keen on taking off to Bangalore to see if cops there will attack my car. They are rather fond of TN registered cars in Bangalore and hey, i've got a new excuse for one more long drive!
And thus, high quality sun film on windshield, windows and rear – highly, highly recommended and I can't say enough on what a great investment they are in your car!
And I can't sing praises enough on SpeedFreaks. They really are the best not only for audio, but for everything your car needs, provided you want the best of the best! I noticed a lot of KA – Bangalore registered cars this time. Nice to know that good work is being appreciated, even from Bangaloreans who have better options when it comes to high quality mods than Chennai! Do mention that you are from Team Bhp if you visit Speedfreaks. Karthik did tell me he likes to work with people from here as he feels us lot are well informed and know what quality work is!
Some pictures: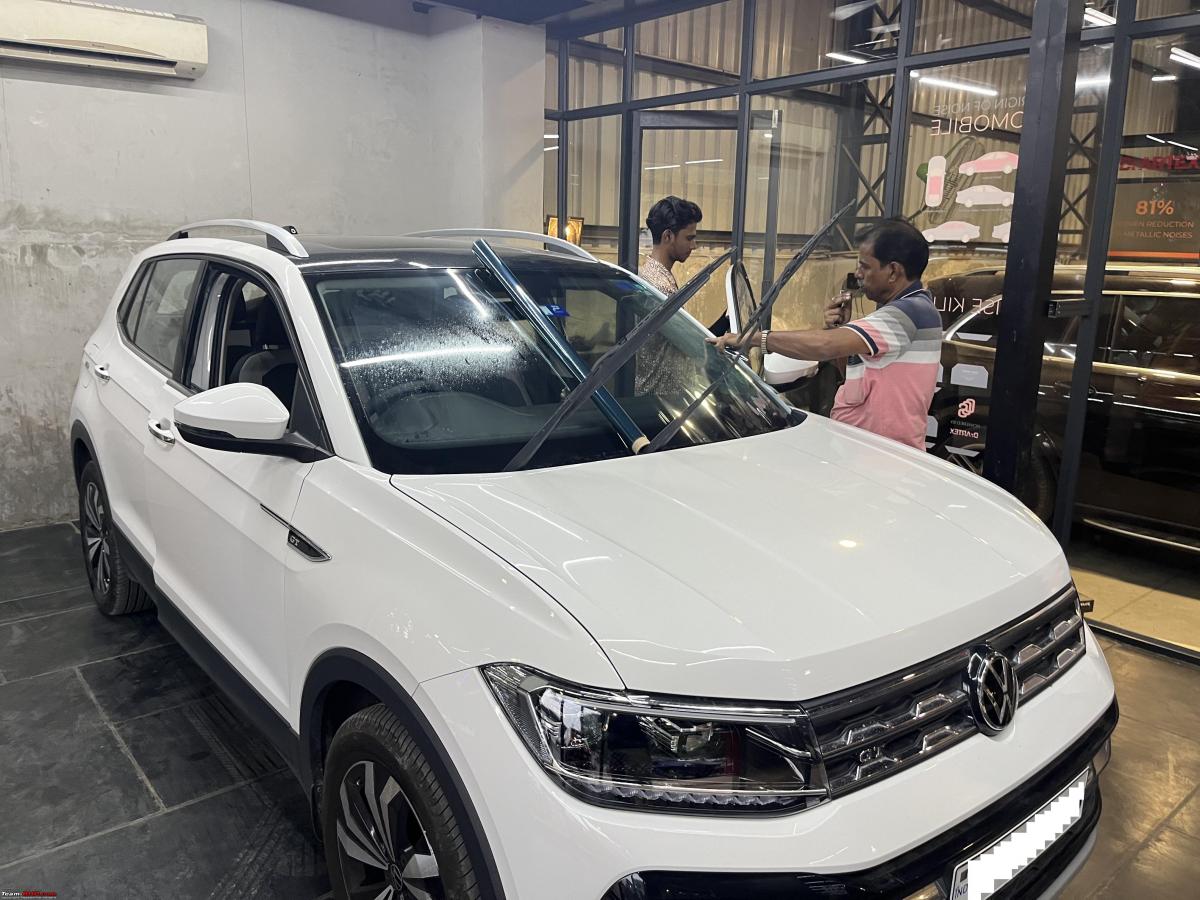 Check out BHPian comments for more insights and information.
Source: Read Full Article