Why I sold my Royal Enfield Interceptor 650 & bought the Honda CB350
The Honda Highness CB350 is a small fun motorcycle. I have not faced any major issues during the ownership so far.
BHPian sreejithsin recently shared this with other enthusiasts.
My CB 350 story so far . .
I bought the Honda CB350 on Dec 2020, a few months after its launch. It replaced my Interceptor 650. Yes, I downgraded in performance but upgraded on comfort and practicality. Even the press wrote about this story  The following is the time line of my 2 wheeler journey so far..
2004 – Bajaj CT 100
2007 – Hero Honda Glamour
2015 – RE Electra
2019 – RE Electra & Interceptor 650
2020 – RE Electra & CB 350
2022 – CB 350 & XPulse 200
Requirements and motorcycles considered
My main requirement was that I wanted a motorcycle on which I could comfortably do dawn to dusk single day rides within my home state (Kerala). 'Comfortable' translates to good suspension and refinement, nice wide seats, good posture and easy handling.
I wanted to buy an ADV, but tubeless tires were also my requirement. The interceptor had spoiled me by its engine refinement. Even though I test rode the Himalayan, ADV 390 and GS 310 multiple times I could not convince myself to commit to any due to various reasons (Himalayan – spoked wheels, ADV 390 – vibrations and stiff rear, GS 310 – maintenance costs and service network).
Why I bought the CB 350?
Lackluster delivery of my CB350, I did not even get the gift box. The new BigWing showroom at Kochi had just open.
Because it ticked most of my requirements.
The following are the things I like about it.
1. Engine Refinement
It is undoubtedly one of most refined singles above 300cc. The engine is stress free, can do speeds, does not require frequent upshifts , does not heat up and gives good mileage. It gives a feeling of floating. There is no coarse connection between the throttle and engine, I do not know how to explain this. Allows me to do more time and distance on the saddle without fatigue. There is no vibration on the pegs or handle or seat.
2. Light clutch
This is Godsent for me. Because I get wrist pain even on moderately light clutches after a few hours of riding, especially in traffic. This was a problem for me while riding the Interceptor.
3. Feels light with good weight distribution
The front is light, it is easy to steer and make quick direction changes while riding slow or fast. The weight is not felt at all while handling the bike.
4. Good suspension
Not very plush (like Himalayan or XPulse) but good to tackle most of Indian road conditions. The rear is 5 step adjustable and was set at its stiffest settings from factory. I had to slot it to the mid level for my comfort.
5. All required tech
Slipper clutch, traction control, alloy wheels, USB port, hazard light and a very informational (though small) digital display which displays time, 2 trip meters, odo, average mileage and even battery voltage. It also has Bluetooth connectivity (for navigation and audio controls) but I did not find it useful.
6. Tank Range
The 15L tank combined with good mileage gives a very good range on tank full. No worries while riding remote routes which do not have petrol pumps.
Rides and Mods
The bike felt comfortable and I felt like it did not require any modification during my few morning rides around Kochi. Then I took it for the customary first ride to Athirappilly waterfalls which is the closest getaway from Kochi. During the ride I felt that the rear view mirrors has low visibility and has a big blind spot. Installed the Bajaj Avenger Mirrors and this solved the issue.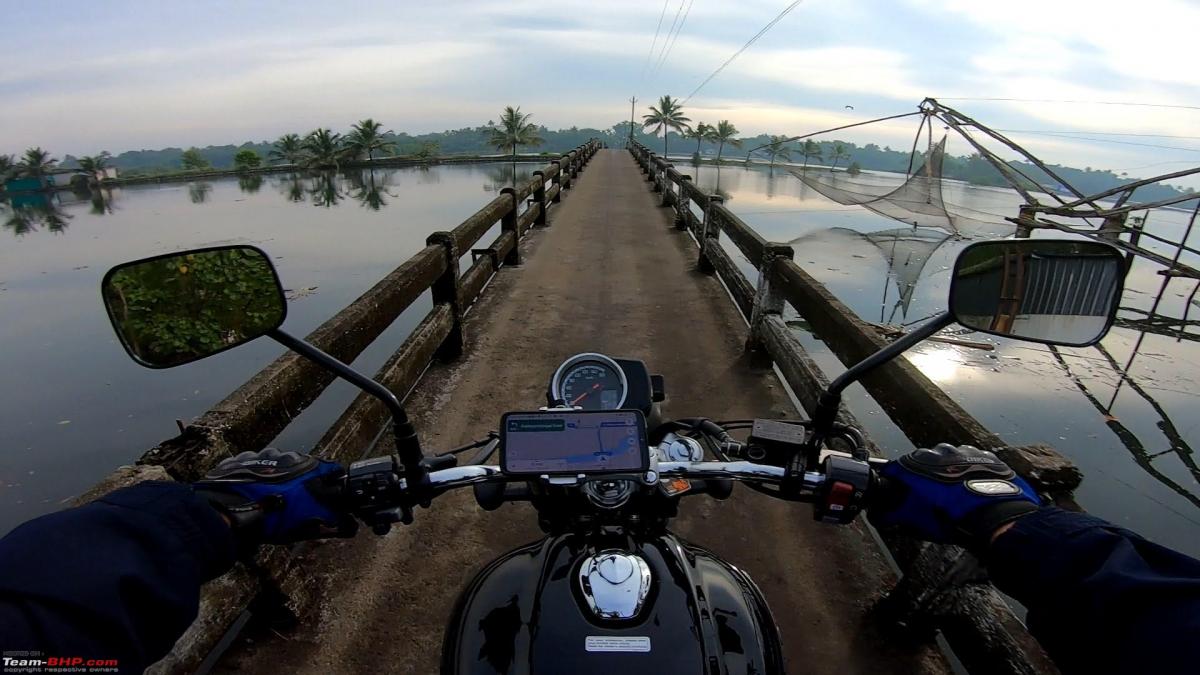 The stock seat which has a stiff incline from the rider to pillion area also felt uncomfortable. Installed the split seats by Honda and it solved the issue. The split seat for me is very comfortable on long rides.
Next, went for a slightly longer ride to Kava near Malampuzha in Palakkad. While returning I felt stiffness/pain in my upper back. So decided to install and try handlebar risers which would solve the problem.
Installed Carbon Racing normal 1″ risers and on my next day long ride to Munnar, Marayur, Chinnar and back, covering around 350km, the seat and posture felt very comfortable.
And then the monsoon came, and mud was all over the bike while riding in and after rain. Bought Carbon Racing front mud guard extender and taped it using 3M high strength bonding tape. For the rear did a jugaad setup with the hard plastic cover of a classmates notebook. Both have held well to this date and doing duty just fine.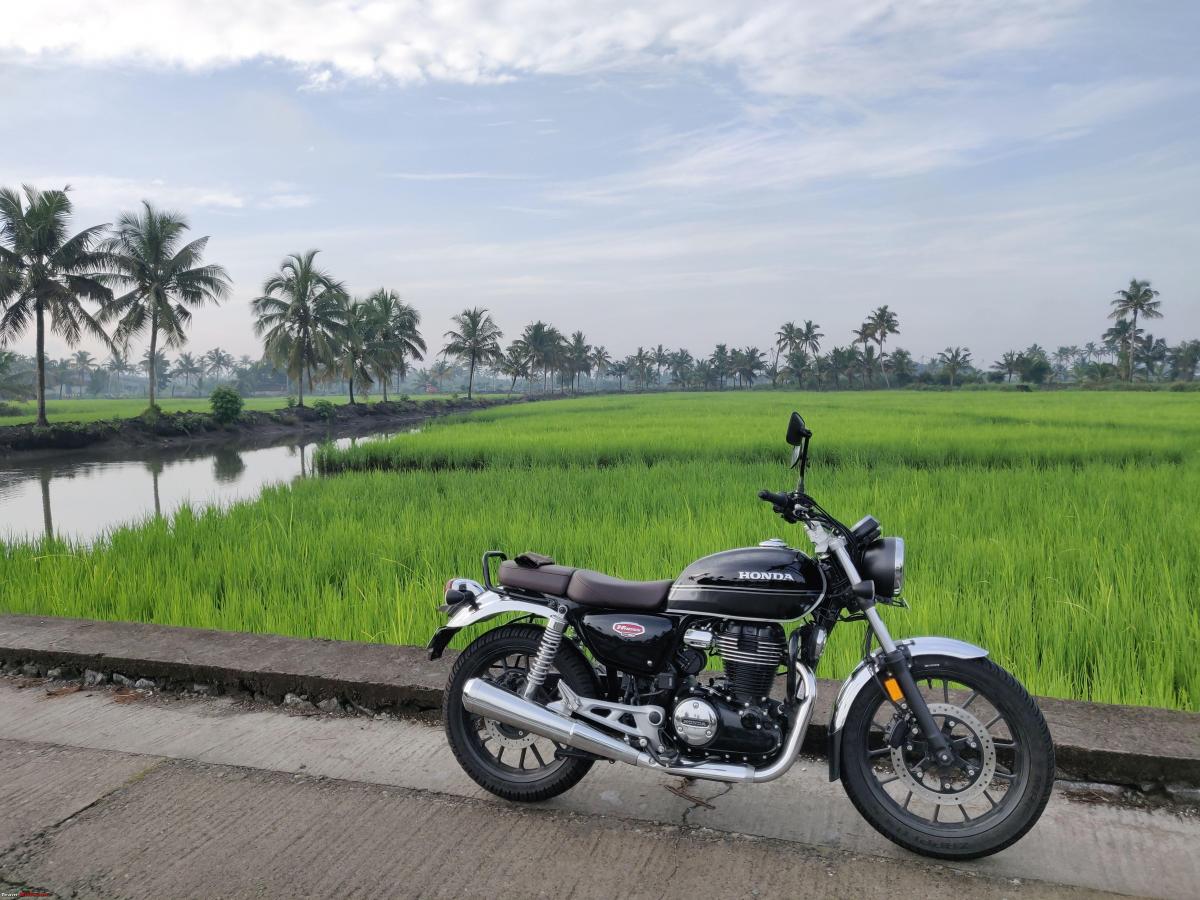 With all functional mods done, now was time to do a cosmetic one . I never had a motorbike with windshield. The official CB 350 windshield was not available during this time. Found a video of a person showing how to mount the RE Meteor windshield on CB 350 and did the same. I love how it looks after this addition.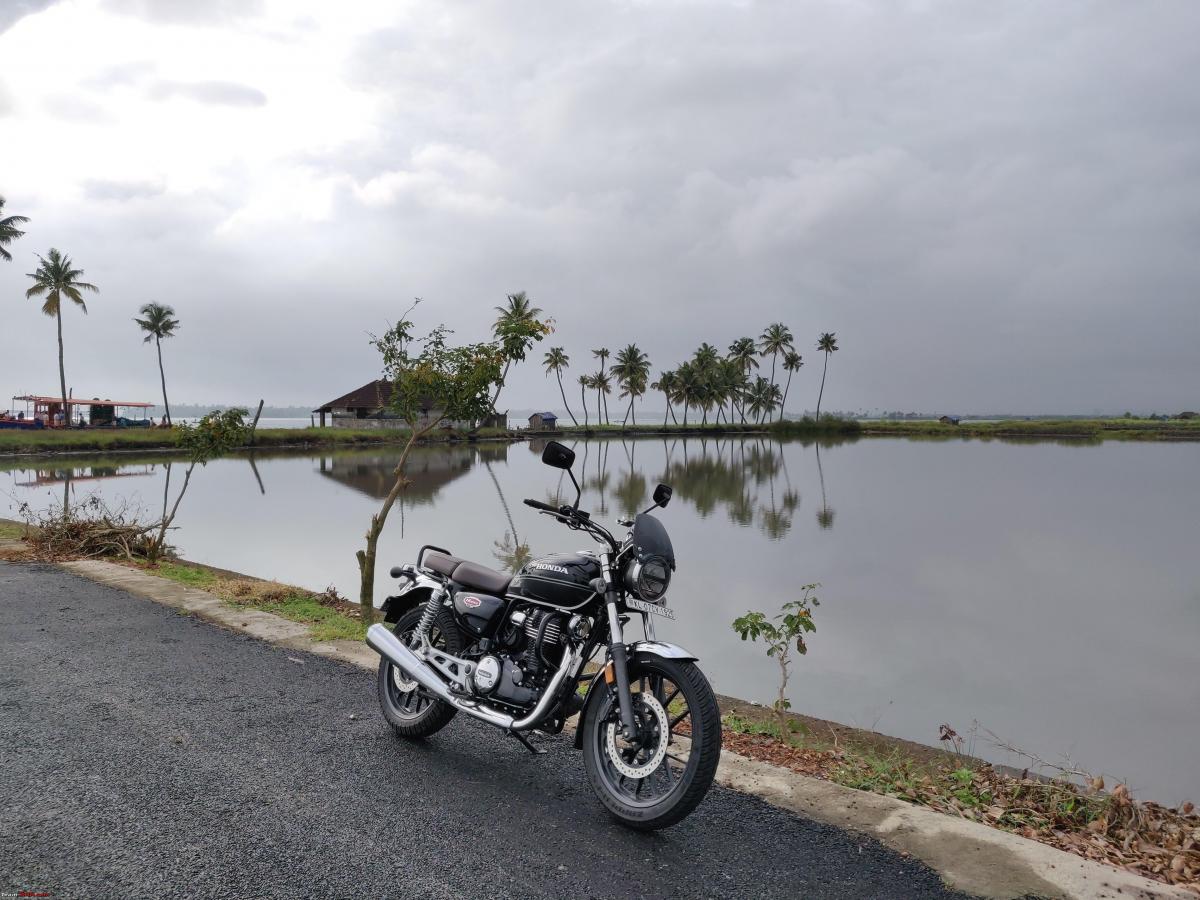 What about basic luggage carrying capacity? There should be some amount of storage on the motorbike. So installed Zana rear rack and a ViaTerra Seaty on top of it. Looks Neat. Had similar setup on my Interceptor. I can install a topbox after removing the Seaty, in case required for longer rides.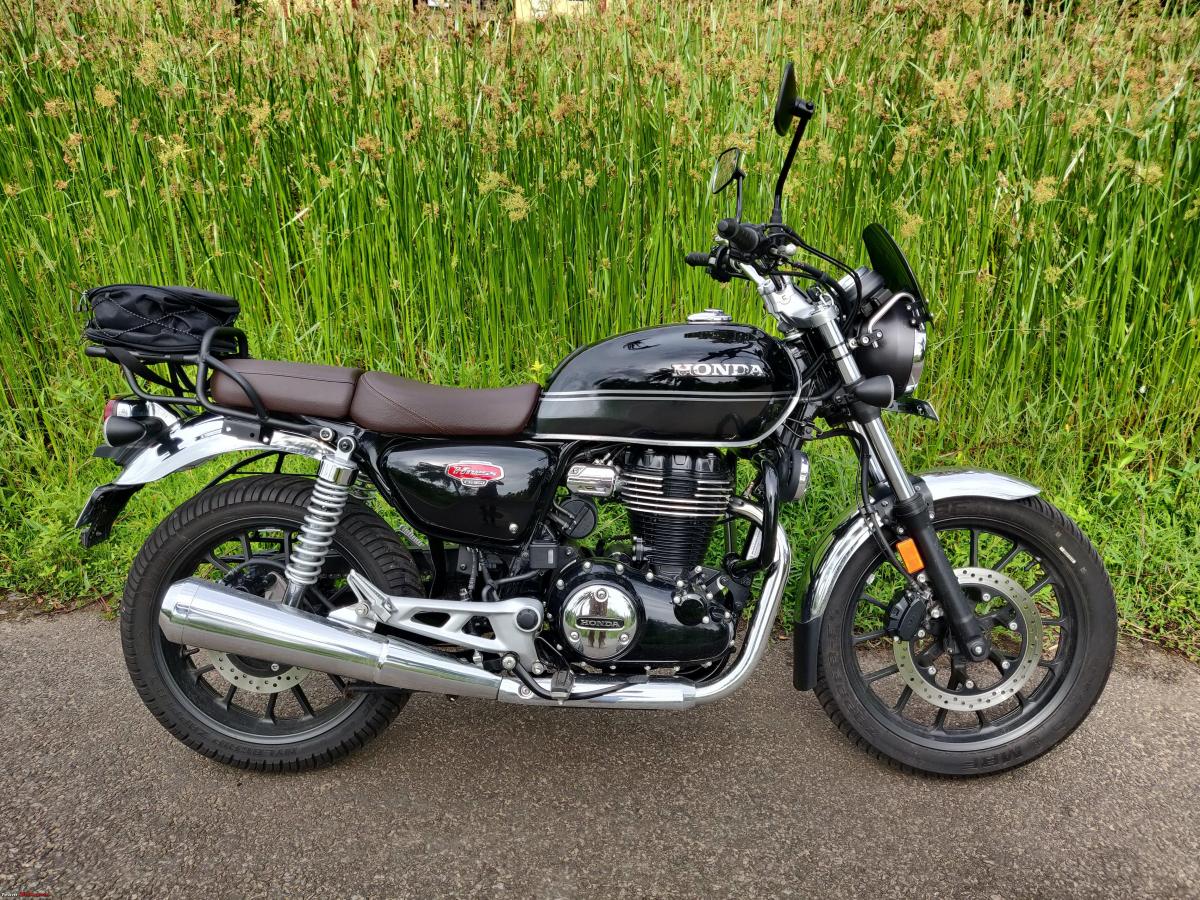 And the rides continues . .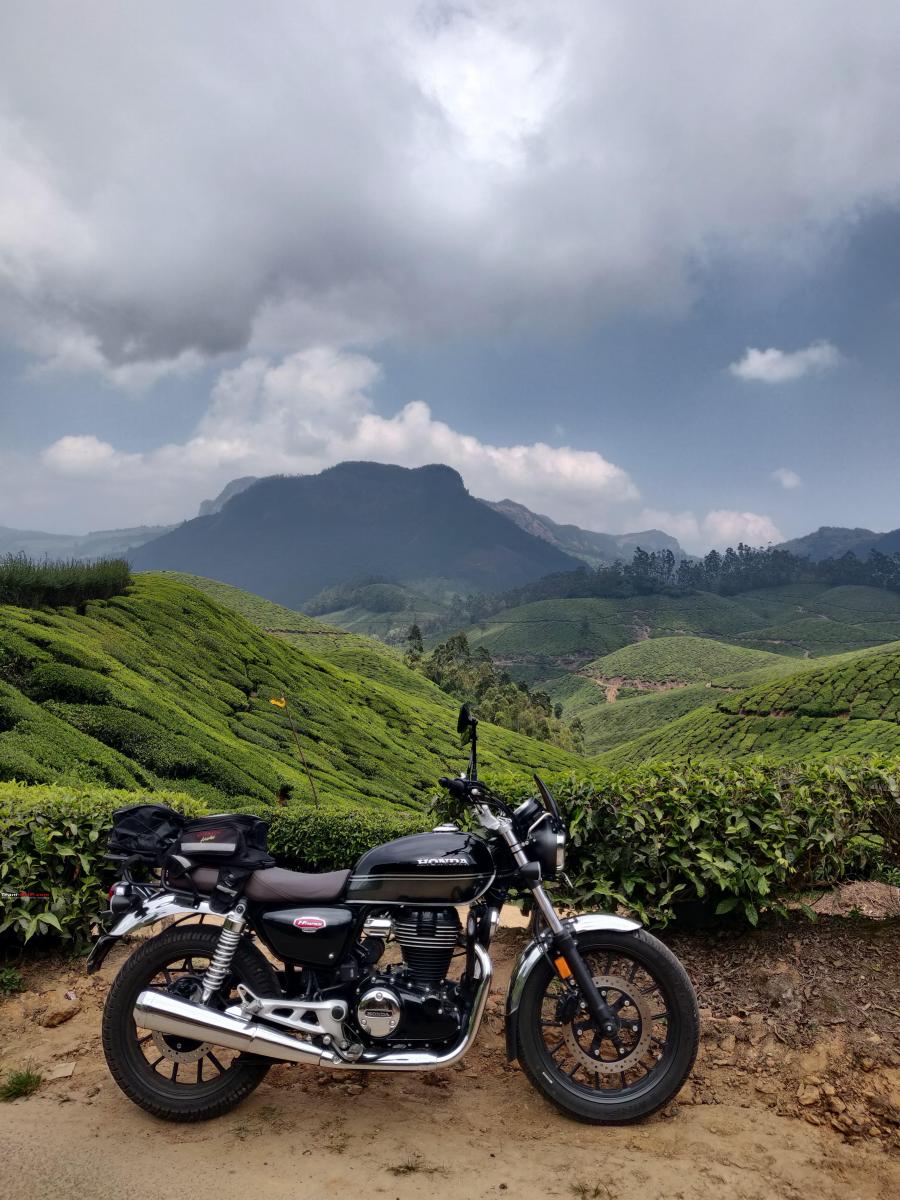 Enroute Vattavada
Nelliyampathy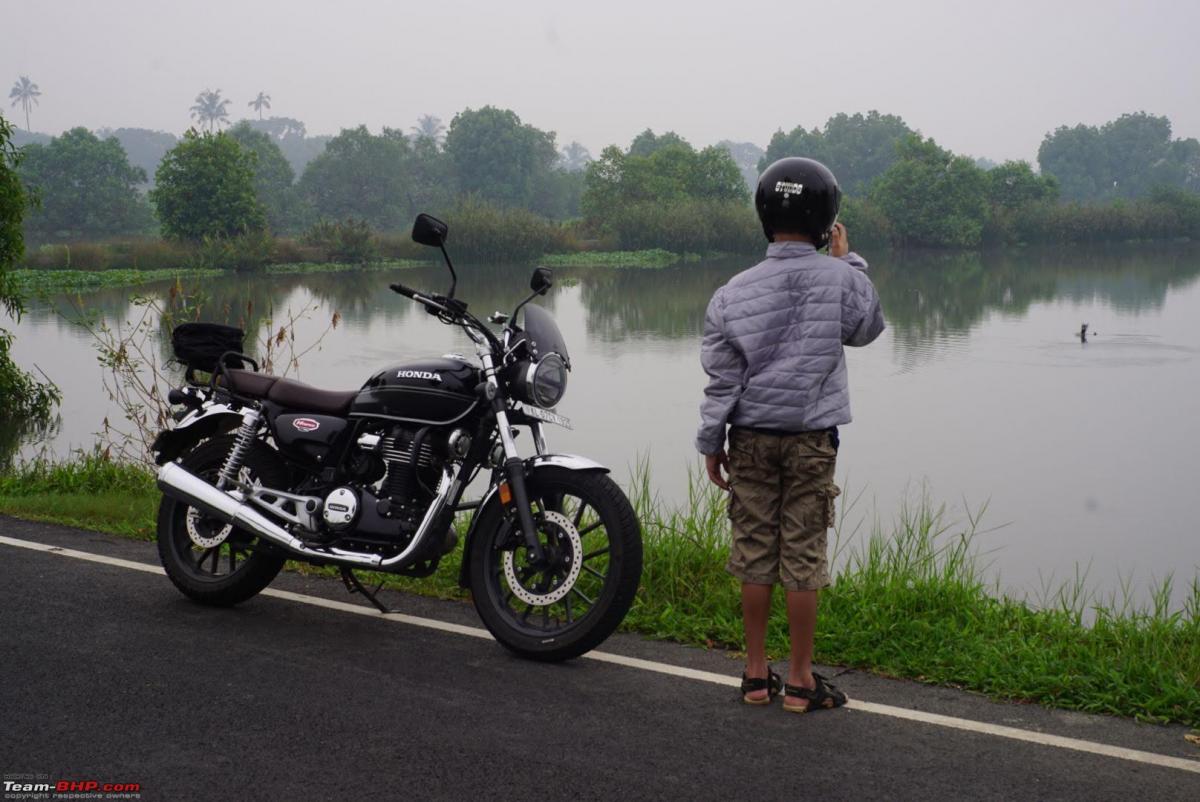 Kadamakudy, near Kochi
Rainy day ride to Idukki
Pooyamkutti
Vagamon
The Honda Highness CB350 is a small fun motorcycle. I have not faced any major issues during the ownership so far.
Read BHPian comments for more insights and information.
Source: Read Full Article