Why I bought the Volvo XC40 as my 1st luxury car: Purchase experience
I wanted an SUV that offered excellent value for money in the luxury segment.
BHPian unicorn_nike recently shared this with other enthusiasts.
THE BACKGROUND
Owning a luxury car is often an unattainable dream for someone from a humble background, especially in India where high inflation and arbitrary tax increases make it difficult for middle-class individuals to save enough to afford and maintain a luxury car. However, I am proud to own a VOLVO XC40 B4 Petrol Electric Hybrid (Bright Dusk colour), defying these odds.
THE JOURNEY
Acquiring this car has been far from easy. It required immense perseverance, sacrifices, and hard work, but the feeling of finally achieving this goal is indescribably sweet.
THE HUNT
When I made the decision to own a luxury brand vehicle, I had specific requirements in mind. I wanted an SUV with good ground clearance and a clear view of the road. I also wanted a car that offered excellent value for money in the luxury segment.
The following vehicles were considered:
THE EXPERIENCE
So, I conducted a preliminary PDI at the Volvo service centre/stockyard on Sarjapur Road on 22nd July. The vehicle had arrived that morning, and as I glanced at it, I was pleasantly surprised to see the inclusion of a 360-degree camera in this model. Upon inquiry, the stock manager informed me that this is the latest MY 24 model, which comes with cosmetic changes as well as a 360-degree camera. How fortunate I was to receive this additional feature at no extra cost! Feeling overjoyed, I enjoyed a delightful meal at a nearby cafe before eagerly returning home in anticipation of the D day.
On 27th July 2023, my better half & my little one got dressed up and took an Ola cab to the showroom at 11 am. I informed the Volvo team that I desired an Instagram reel with a professional edit, and they were happy to arrange it. Additionally, they provided a lovely cake for my little one, who was delighted and proud to celebrate her birthday with the Volvo team.
Formalities were completed pretty quickly, with no hassles, the quick demo was given, and we all were ready for the unveil, all while the photographer from Volvo was busy capturing our candid moments.
All in all, it was a wonderful experience and looking forward to exciting motoring ahead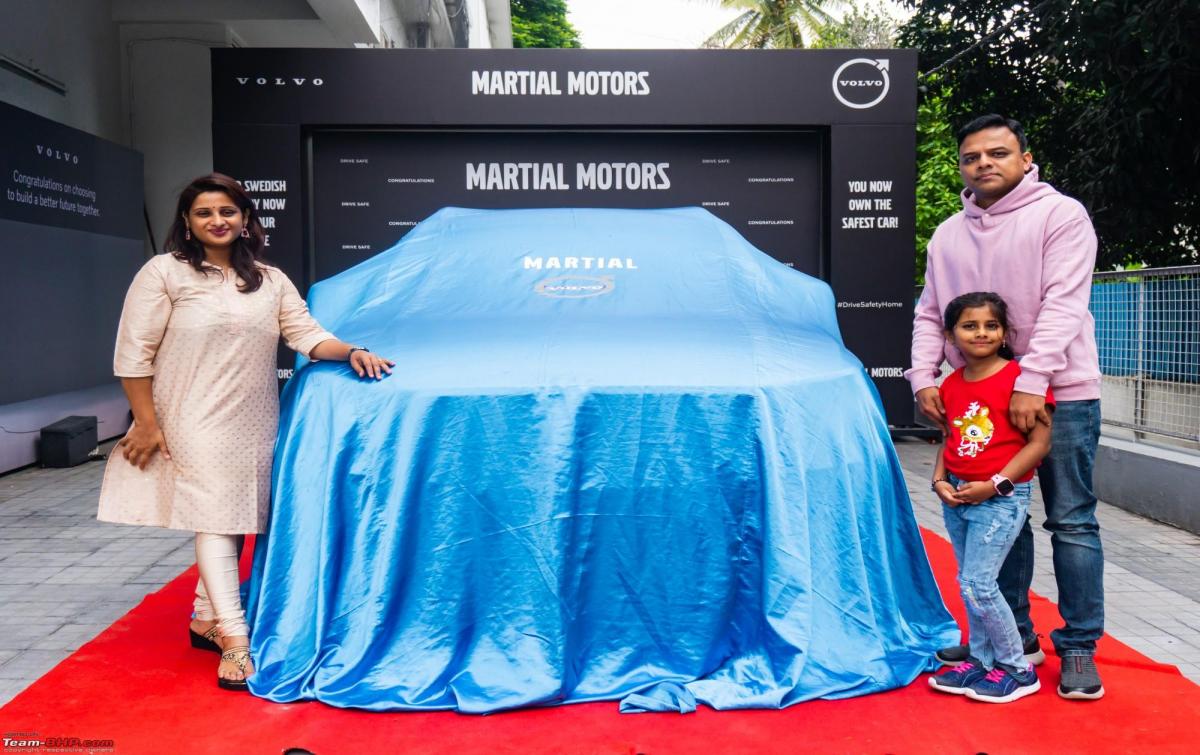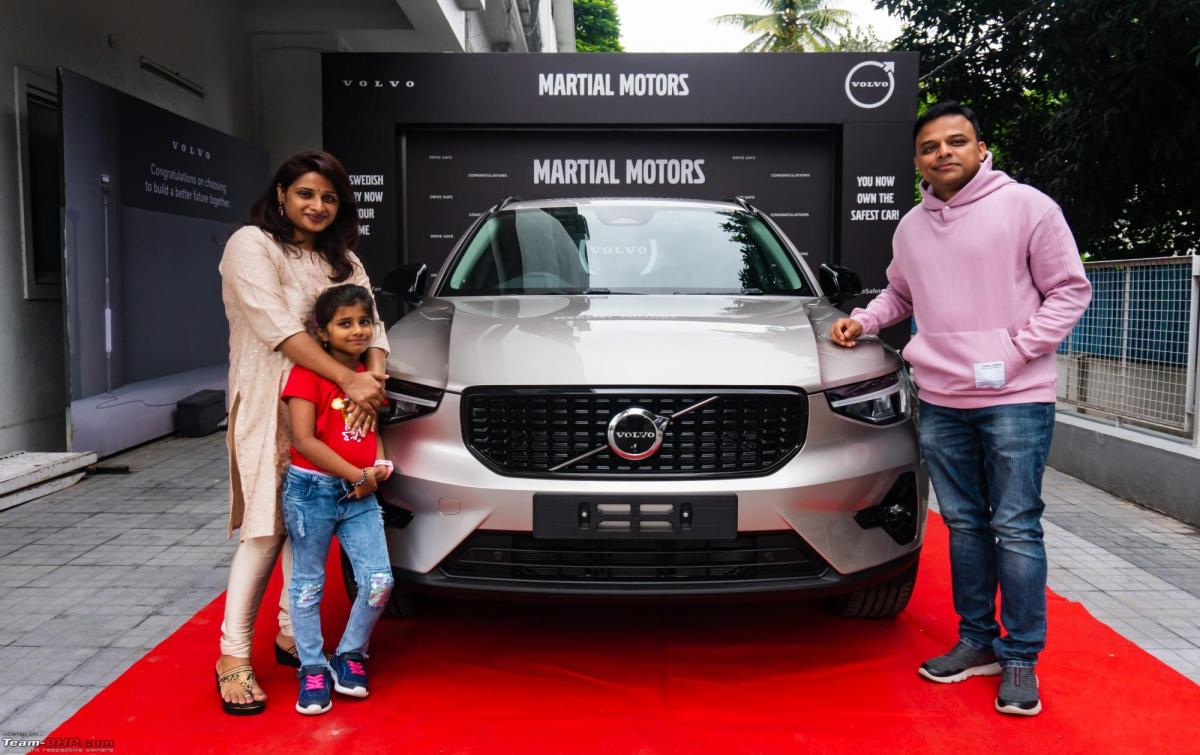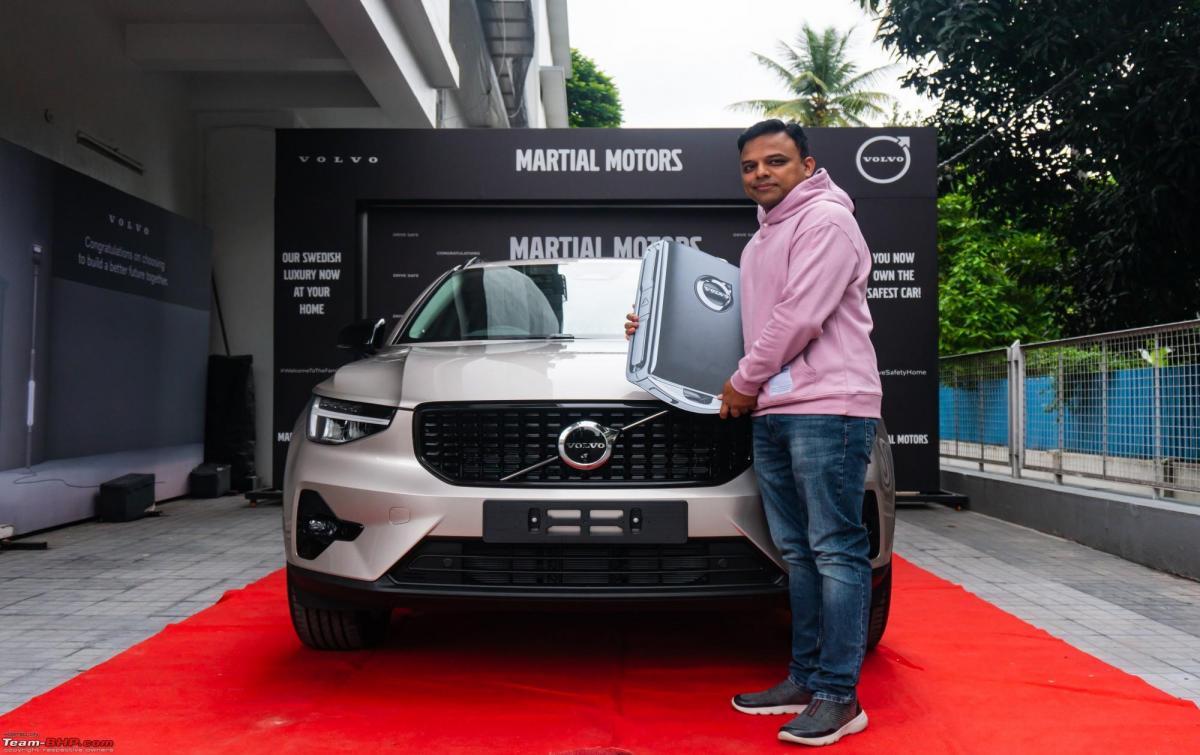 Check out BHPian comments for more insights and information.
Source: Read Full Article