We Love These Air-Powered Half-Inch Drive Impact Wrenches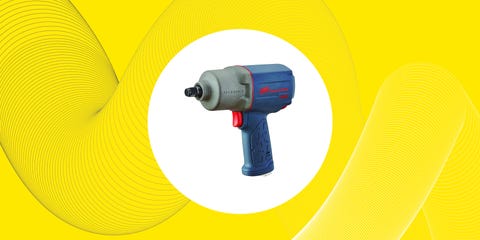 Cordless power tools keep getting better, but they're still a few rungs away from matching the raw torque of pneumatic impact wrenches. That iconic brr-BRR that rings out from tire shops and NASCAR pit lanes isn't dying yet.
While cordless electric tools allow for convenience, air tools don't mess around with power. We're talking unmatched nut-busting torque, which saves you time and frustration. For this list, we talked to experts from Car and Driver about which pneumatic half-inch drive impact wrenches they use and recommend. We also searched Amazon for some top-rated choices—you'll have no excuse for letting your toolbox be without one.
So if you want to play with the pros, pick up one of these impact wrenches to pair with your air compressor and let the Lug Nut Anthem ring out from your garage. Brr-BRR, baby!
Top Half-Inch Drive Cordless Impact Wrenches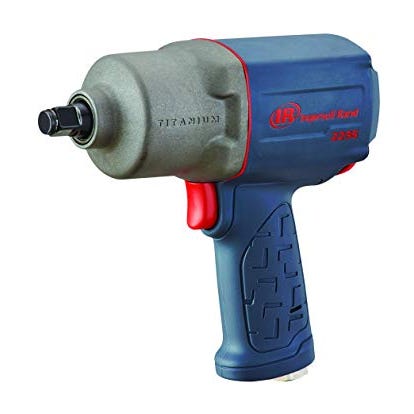 Ingersoll Rand is one of the go-to brands for air tools, and its impact wrenches are its bread and butter. The 2235 TiMAX offers stellar performance and durability—the two most important traits you want in an air tool. IR claims it makes 1350 lb-ft of nut-busting torque, yet it weighs only 4.6 pounds. If you're planning on using an air impact wrench daily, this is one of the best choices.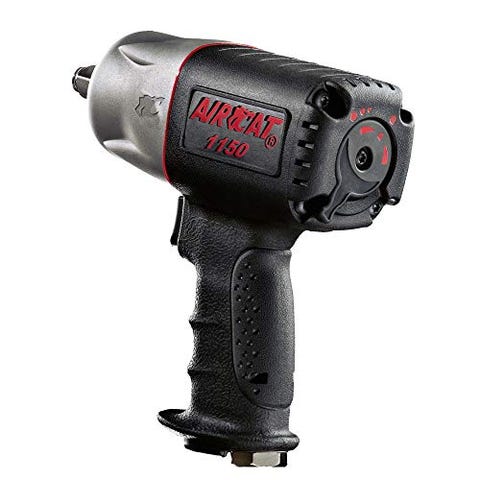 Aircat is right up there with Ingersoll Rand at the upper echelons of air-powered impact wrenches, and you can't go wrong with this 1150. Aircat states that this impact wrench produces 1295 lb-ft of loosening torque and 900 lb-ft max torque. It's surprisingly quiet, too, at just 86 decibels.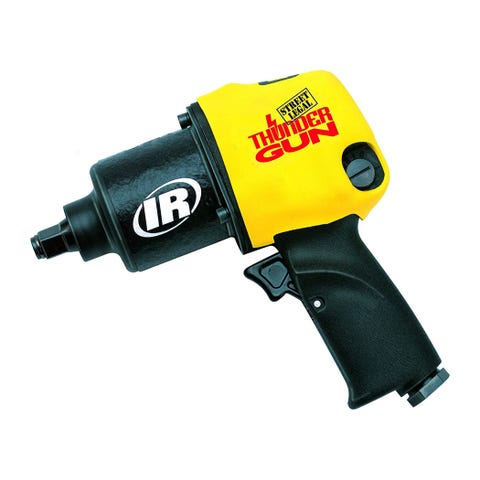 Ingersoll Rand boasts its status as the Official Power Tools of NASCAR, and the Thunder Gun makes that noise we love so much. This is basically the homologated version of the one used in pits, but it's more wieldable for us mere mortals. IR lists the performance at 625 lb-ft of reverse torque at 10,000 rpm. That last number creates the iconic screaming noise, so, aesthetically, this is a top choice.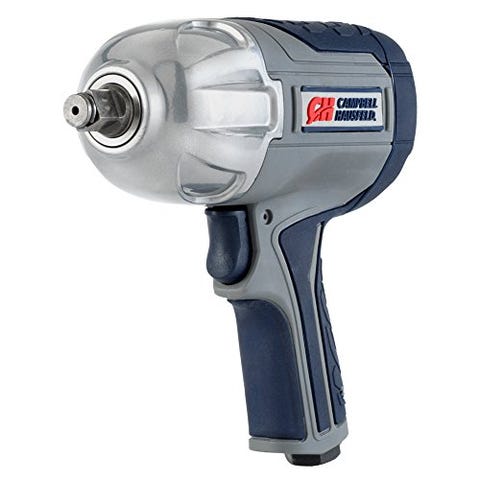 This pneumatic impact wrench from Campbell Hausfeld is a great budget choice. It might not have the reputation of IR or Aircat, but it'll still get the job done. CH claims that it makes 750 lb-ft of nut-busting torque, which is definitely respectable, and the ergonomic handle is designed to reduce fatigue.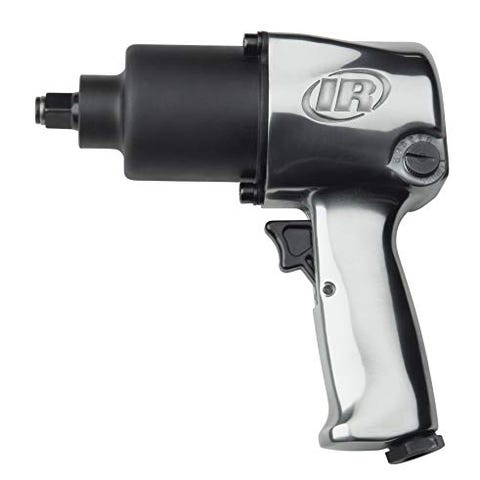 This classic choice from IR is a cheap, no-frills impact that can be used daily or once in a while. It comes out of the box fully lubricated and ready to roll. IR claims that it produces 600 lb-ft of torque and weighs 5.8 pounds. With an rpm rating of 8000, you'll be spinning bolts out in no time.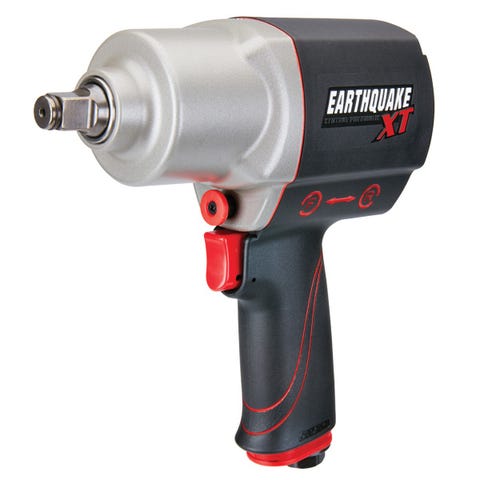 For the ultimate choice in performance and affordability, look no further than the Earthquake XT. Recommended for as-needed use by Car and Driver, this impact wrench packs a punch. A claimed 1190 lb-ft of breakaway torque jumps out, and the 90-decibel rating won't make your ears bleed. Longevity may become an issue, and that's why we don't recommend this for daily use. But for weekend warriors, it's tough to beat.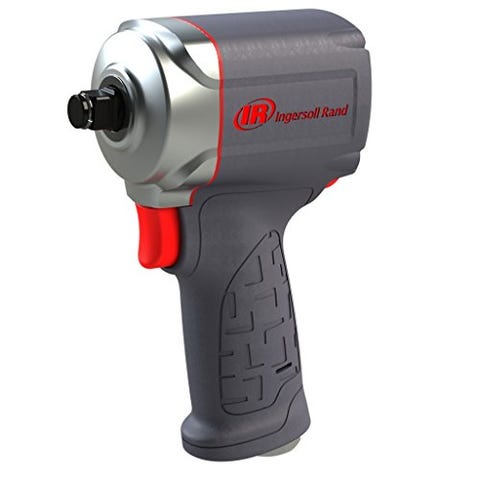 Stubby power tools come in handy way more often than you might think. With the ability to get into tighter spots without sacrificing too much power, they can be a lifesaver. IR's stubby offering is a great choice, featuring a claimed 450 lb-ft of reverse torque while weighing a feathery 2.4 pounds.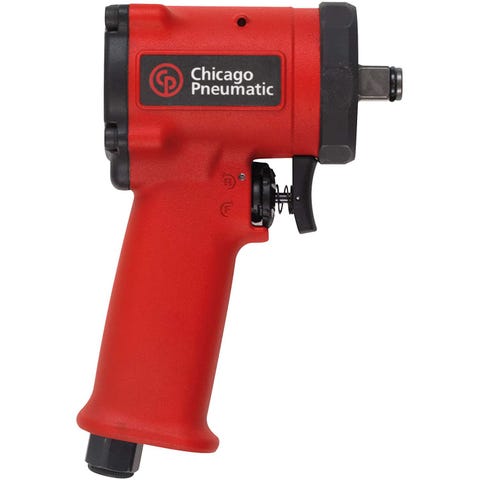 Chicago Pneumatic's stubby half-inch drive impact wrench is the go-to budget choice, with performance listed at 450 lb-ft of torque and a weight of 2.9 pounds. It might not be the prettiest impact on this list, but if you need power in a small space without hurting your wallet, the CP stubby is a great option.
Source: Read Full Article