Upgraded from a Swift to the Scorpio-N: Likes & dislikes after 250 km
Overall mileage stands at an impressive 19.2 km/L.
BHPian GKU recently shared this with other enthusiasts.
Took delivery of my Z8L D MT on 31st March. I had booked the vehicle on 12th Jan , so I waited 78 days in total. Overall experience with PPS Mahindra (Kanakapura road ) was good. I was given multiple test drives (MT, AT, Petrol, Diesel, XUV700). Salesperson had brought the vehicle twice to my residence without frowning. I asked for PDI, they gave PDI without any excuse, I had informed them about my preferred time for delivery, they obliged and kept everything ready without any issues. I would rate overall experience high.
Just before delivery formalities.
Taking delivery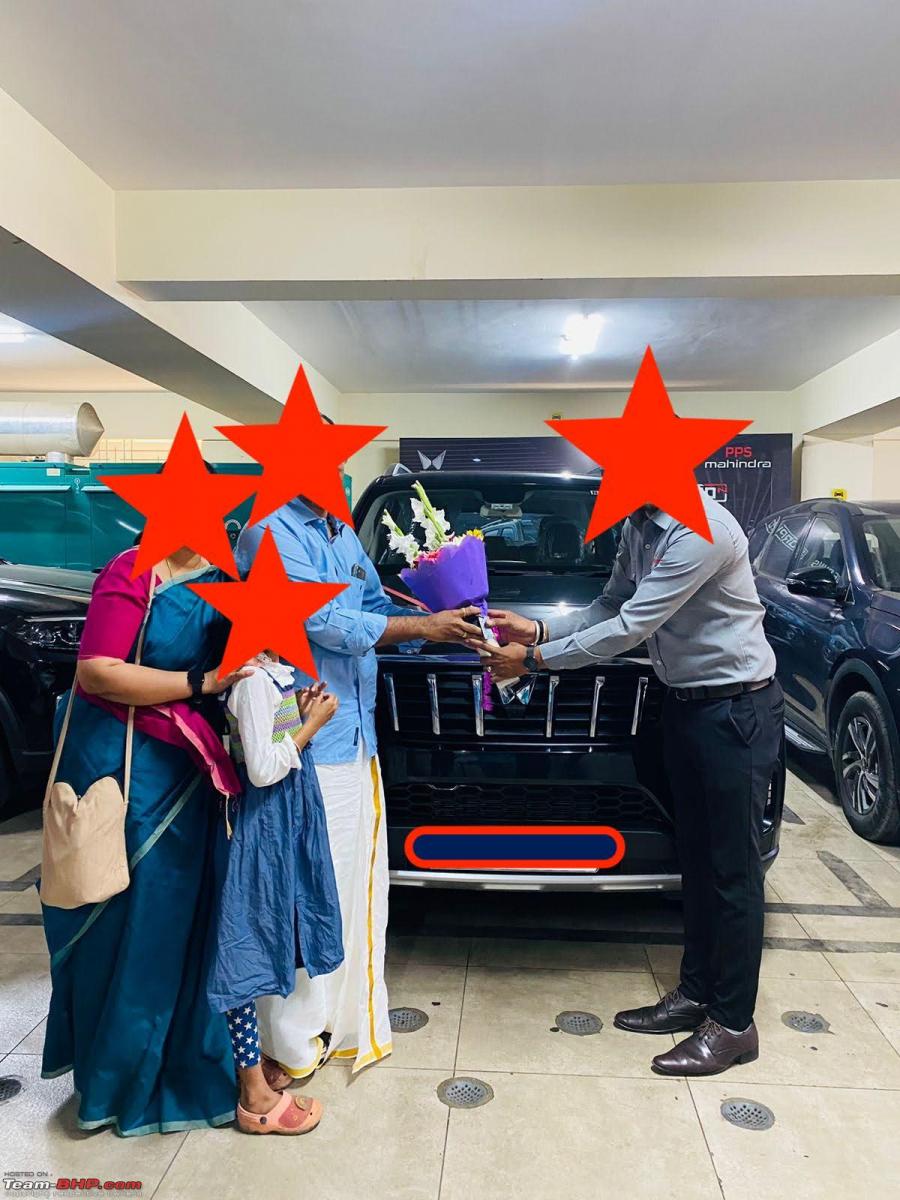 Apart from car, PPS gave us box of chocolate and pooja kit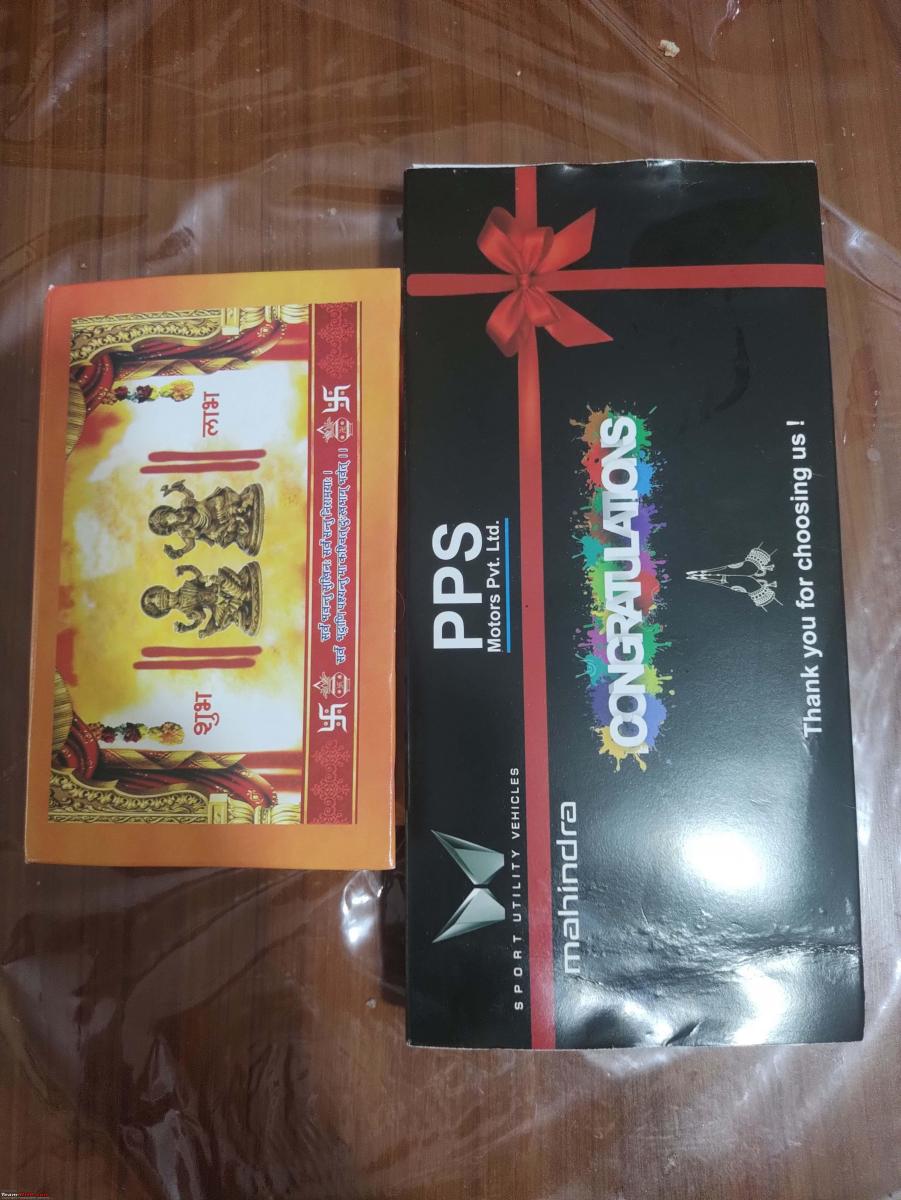 Soon after delivery, took the vehicle to temple for pooja, as I had made prearrangement there. My brother's family joined us for pooja and lunch at temple. Since vehicle was giving low fuel warning earlier, Took it to fuel station for a tank full (gulped 47ltrs of Diesel). In the evening, we went out for dinner and ended the day with ice cream at Naturals (one of the best ice cream money can buy IMO)
At temple, after pooja
Next day (1st April) afternoon decided to go for little long drive. My wife suggested Swati delicacy at Hasan-Mangalore highway, which is around 100KM from my home. Started at 4PM , took outer ring road and joined NH48 at Gorguntepalya. Road was really good, but I maintained speed between 70 to 90. Reached Swati delicacy at around 6PM. Had little snacks and coffee there. Food was average but amenities were extremely neat and clean.We started return journey around 7 PM , it was already dark and traffic was moderate. Reached home around 9 PM. Odo reading at the end of Day 2 was 387KM. So basically I have driven it for 247KM (Odo reading was 140KM when I took the delivery)
On our way to Swati delicacy we saw another SN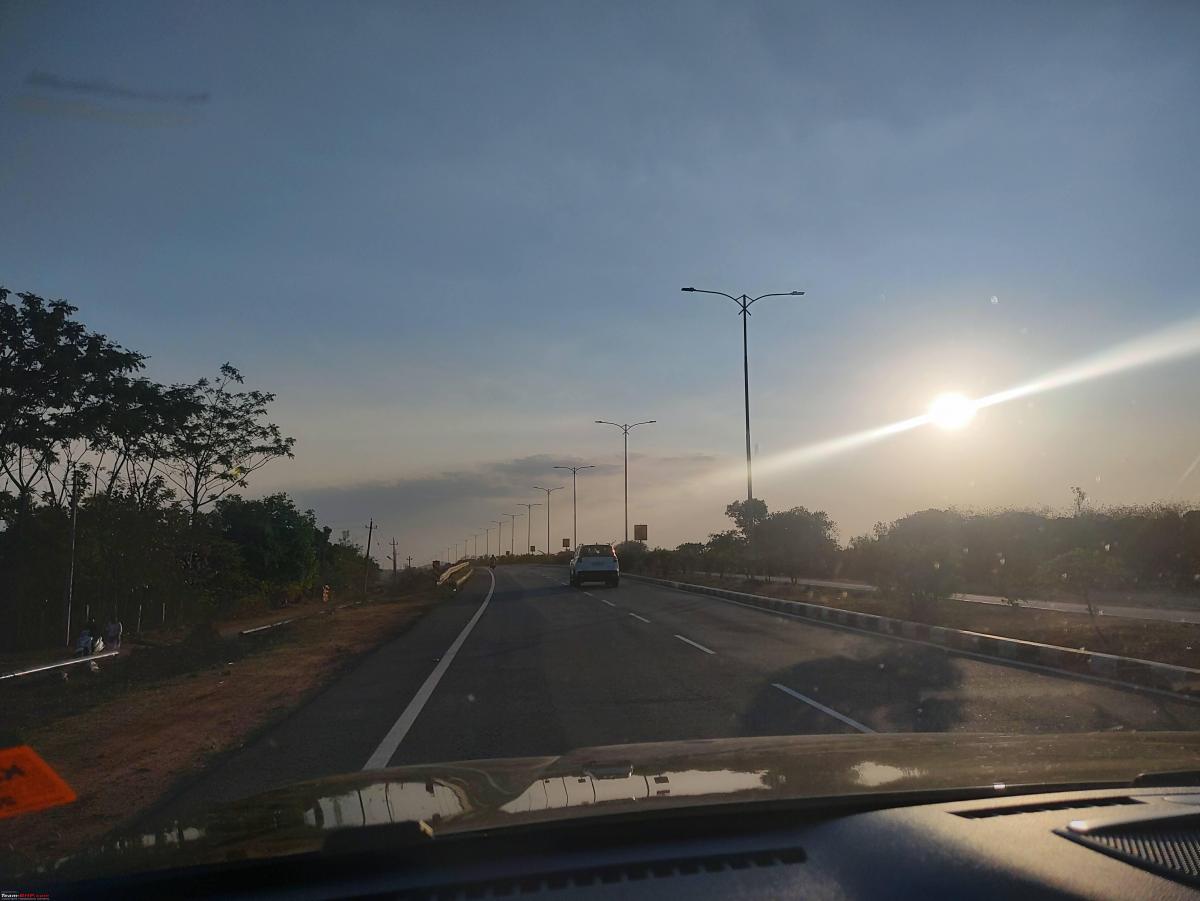 At Swati Delicacy parking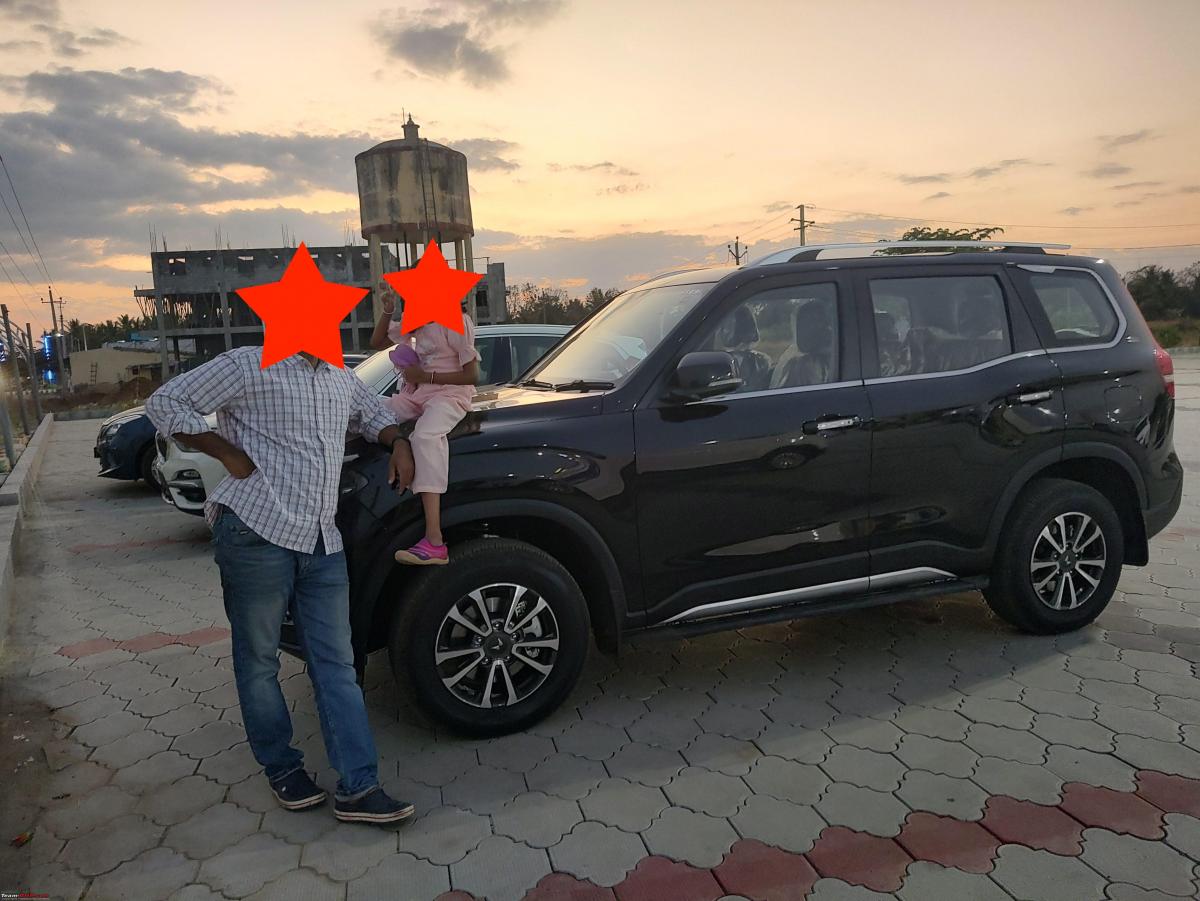 Likes and dislikes after 2 days and 247KM
Dislikes
Since there is lot of initial excitement, I really can't think of any dislikes in just 2 days , though I feel gear shift can be further improved and refined. I felt 2nd to 3rd shift is slightly notchy ( I am just nitpicking here ).
Likes
One of the surprising aspect is handling. This being BOF, I was expecting least in handling department (cornering, quick line change), but this vehicle is miles ahead of my expectation and behaved really well on highway corners at 80 to 90 speed, extremely satisfied here. ( I am not enthusiast , always drive within speed limits, please take proper precaution based on your driving style )
Extremely refined and silent engine (My brother and brother in law also observed it).
Punchy and eager to surge ahead. even the zip mode is sufficient for city.
Felt easy to maneuver in city (by SUV standard)
Steering wheel is joy to hold and operate. If there is a beauty contest for steering wheel and I am the judge, I will give the first price to Mahindra's steering wheel and its twin peak logo. I love them both. (I would disqualify Hyundai verna's steering wheel from even contesting )
Controls and buttons are within reach, intuitive and easy to operate.
Sound quality from Sony is good. I have 3 way active crossover, tri-amp setup driven by 6 class ab discrete (Circlophone) amplifier at home. I feel this Sony system is somewhat close to my home set-up(at lower volume).
If I can trust onboard fuel efficiency figures, this car is fuel efficient for its size and power . 19.2 KMPL for round trip of 200KM. in that , at least 70KM involved Bangalore ring road traffic.
Coming from 2008 swift, headlights of Scorpion-N is pure delight , it light up the high way like I have never seen before.
Well sorted ergonomics and comfort
Accessories added
Just mud flaps and screen protector from Mahindra and I bought 7D mats from external vendor. Mat is of very good quality but fit is slightly above average ( may be it need time to get adjusted) I paid 4200 including shipping, I feel they are VFM.
Floor mat quality
Floor mat fit
Fuel efficiency details
Lovely steering wheel though photo is not doing justice to it
Read BHPian comments for more insights and information.
Source: Read Full Article