Triumph Speed 400: First impressions by a Bajaj Pulsar 200 NS owner
The riding position is slightly more relaxed than the Pulsar NS. Was very comfortable with it immediately.
BhPian Rajeevraj recently shared this with other enthusiasts.
So after all the reading up and watching videos of the Speed 400. Finally got a chance to check out and test ride the bike at Khivraj Triumph Whitefield. My current ride is a Pulsar 200NS which is 10+ years old. When I bought the NS, it was the flagship model of the Bajaj Range and that reflected in the quality of the NS.
Summary of my observations below. Since I have been riding the 200NS for 10 years now, many of my observations will be in reference to the NS.
The Showroom:
This showroom of Khivraj is a smaller one on Whitefield Main Road near KR Puram-ORR Jn. Khivraj has another one opening near Electronic City on 19th August. This they say is an Experience Center.
No proper parking at the this Khivraj Center. As it is right on the main road, it is a no parking area. If you are on Two Wheeler there is a lane up ahead where you can park.
Showroom staff were welcoming. First question was whether you had already booked the bike(Does not matter with which dealer).
They are giving preference to folks who have prebooked. Had a look at my booking receipt, had to fill a test ride form also.
As it was late afternoon on a weekday, not much crowd at the showroom and was able to take the ride almost immediately.
Booking cannot be transferred. For those who have pre-booked, as per them, deliveries will be done in August or latest first week of September.
If you book now, expect deliveries around mid October.
The Bike:
We always anticipate that first in person view of any vehicle we are interested in. Was not disappointed. There were 3 display bikes. The first sight impression was very good.
Does not look small at first sight. Looks sufficiently sized and well proportioned. Of course next to the other Triumph Machines, it looks small, but not out of place.
I sat on the display bike and again, as all reviews indicated, felt very comfortable.
I am 5 feet 10. Did not feel the bike to be small under me. A picture also attached below.
Again, as all reviews indicated, extremely well put together and finished. Cannot find fault with that.
Having said that, I had a nagging feeling if it will age well. I don't know what made me think that, just a feeling.
The Ride:
The test ride route given was on Whitefield Main Road, around 6-7km.
As I sat on it, everything felt comfortable and familiar. Felt at home with the bike from the get go. This is one aspect that Triumph and Bajaj have nailed. It is a 400cc bike which is definitely not a small one, but somehow the bike is not intimidating at all. I am sure even a new rider will feel right at home on it.
Switch it on. There is an initial rumble which settles down. The way it sounded was again 'nice', but nothing to be wowed over.
The riding position is slightly more relaxed than the Pulsar NS. Was very comfortable with it immediately.
It is a fast bike. You twist the throttle, it takes off pretty smoothly and builds up speed quickly. The 40 Horses and the Torque is evident.
At the same time, it does not feel scary or out of control. Again feels pretty 'nice'.
Gear Shifts were precise. Saw some posts indicating the gear shifts were not great. I did not feel so.
Maneuverability, braking, turning radius were all good. Perfect city commuter. Felt lighter than my 200NS.
Could not take it over any proper bad roads, went through some rough patches and agree with the comments on the ride. Super smooth. Great work on the suspension.
Horn is meek and weird.
Could definitely feel the heat. Nothing concerning, but even in the short ride with not much slow traffic, could feel the heat. The Sales guy attributed it to the back to back rides and it being a new bike. But definitely something to watch out for.
Once I got back, another person wanted to test out the pillion. Once he sat, I felt the pillion pegs were set too high(at the seat is flat). His knees seemed to be too high up and did not look very comfortable. Those expecting to ride with pillion for longer distances, please do a couple of rides with pillion to check the comfort.
The Conclusion:
Overall, one thing is clear- Triumph and Bajaj have pulled of something game changing for this 400cc segment. Most current bikes in the segment are intimidating in some way- Either their looks(Enfield, Jawa,Yezdi) or the way they need to be ridden (KTM390). Triumph has managed to bring out a 400cc bike that is very powerful, but at the same time very forgiving and 'nice'. You don't feel intimidated while looking at it, sitting on it or riding it. To top it all, the almost unbelievable pricing. It is a mass market 400cc bike that everyone and anyone can own and ride and we will see 1000's on the road soon. The glowing reviews across the board also is a testament to that. You really cannot find fault with it. It is like the Creta of the bike world.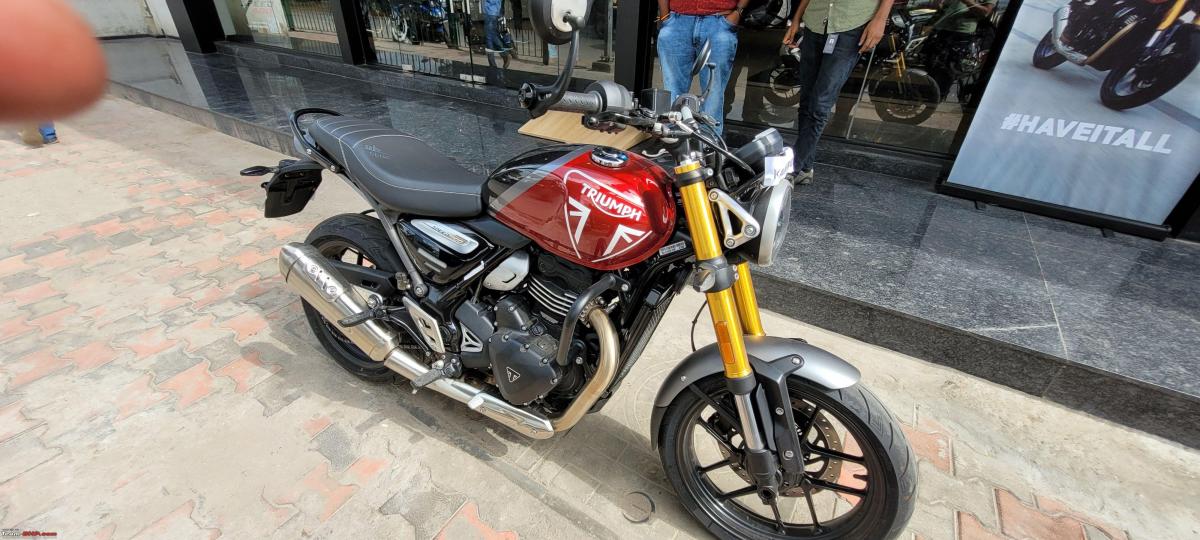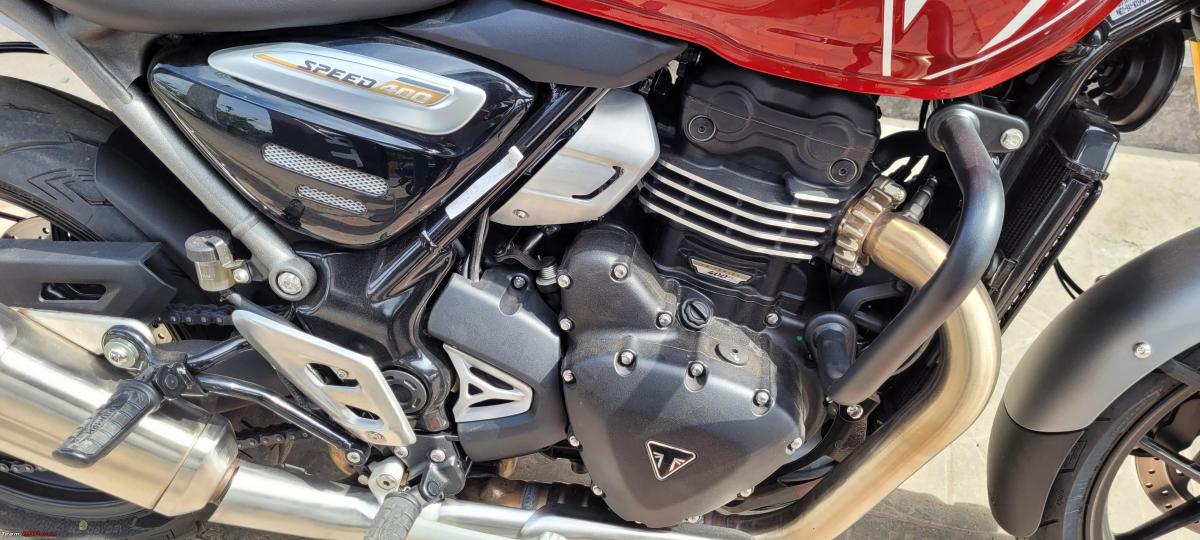 Check out BHPian comments for more insights and information.
Source: Read Full Article