Took delivery of a Thar 4×4 petrol AT: Initial impressions & mods done
10 minutes into the test drive and that was the moment. Me and my brother decided we just had to get a Thar whenever the time comes.
BHPian Dippy recently shared this with other enthusiasts.
As a car enthusiast, once in a lifetime there comes a machine that just sweeps you off your feet. A car that gives you your YOLO moment. A car that you just want. And I found mine in this: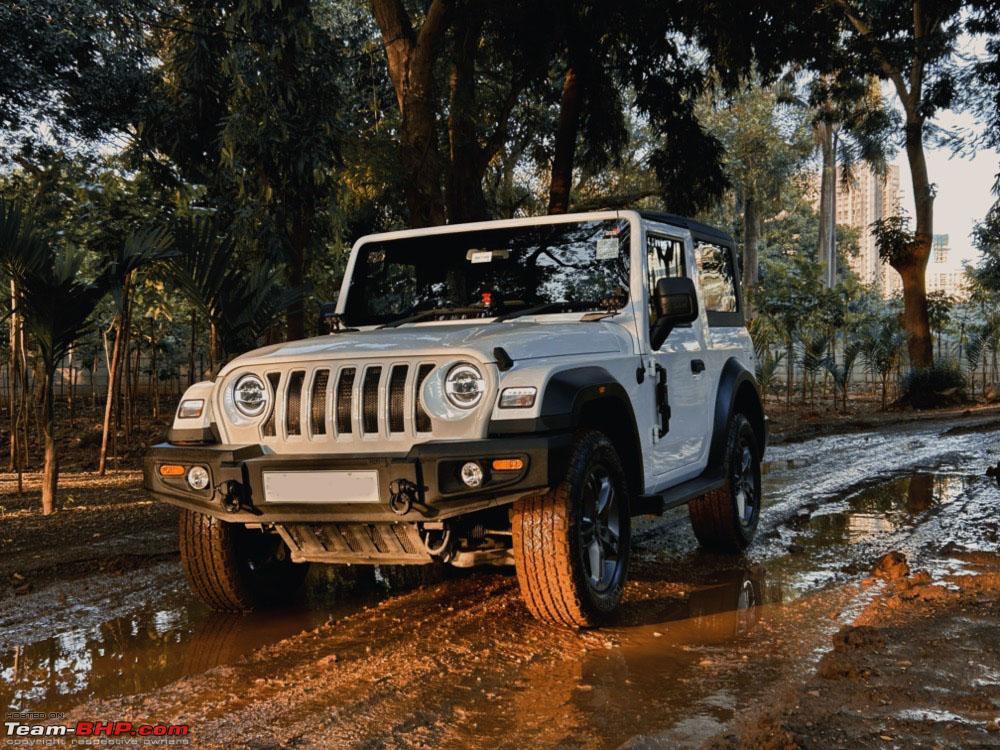 This is my 2023 Everest White Mahindra Thar 4×4 petrol AT Hard top. I call it the 'White Hulk'
Read on…
Flashback:
I experienced the Thar for the first time in 2016 when I was invited to the Mahindra Adventure off-road academy to do their advanced off-roading course. So my first drive of the Thar was literally in its natural habitat. During the course, I drove it through slush, mud, ruts, water and everything nature could throw at it. And this was the first gen model.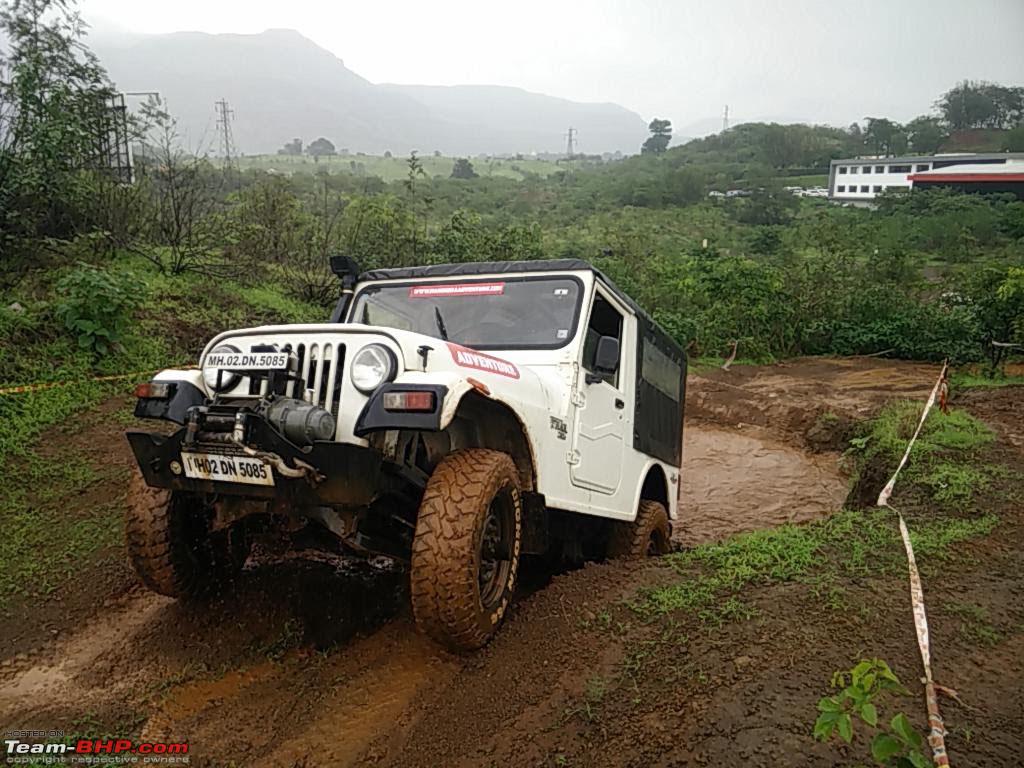 Two days and I was smitten. I came back home and tweeted to Anand Mahindra asking for an AT variant to be made. Well an AT never made it to the first gen Thar but we all know what happened later in the 2020 new Thar. Was it my tweet effect? I don't know.
After that in 2018 I went for the Mahindra Spiti Escape and my steed for the 10 day expedition was the first gen facelift Thar. It was a brand new car that was driven from Mumbai to Chandigarh for the start of the expedition. It even had the seat plastics on along with the new car smell. And thankfully they had fitted a Bluetooth head unit with speakers . That trip gave me a chance to know the Thar even better. Drove it through all kinds of terrain including driving through a flowing river and made some fantastic memories. This trip left a lasting impact on me.
The 2020 Thar:
Come 2020 and after loads of spy shots and teasers, Mahindra finally unveiled the 2nd gen Thar on 15th August 2020. On the same day a Freedom drive was organised for the media and I got a chance to sample the new Thar. The variant I drove was a diesel automatic HT: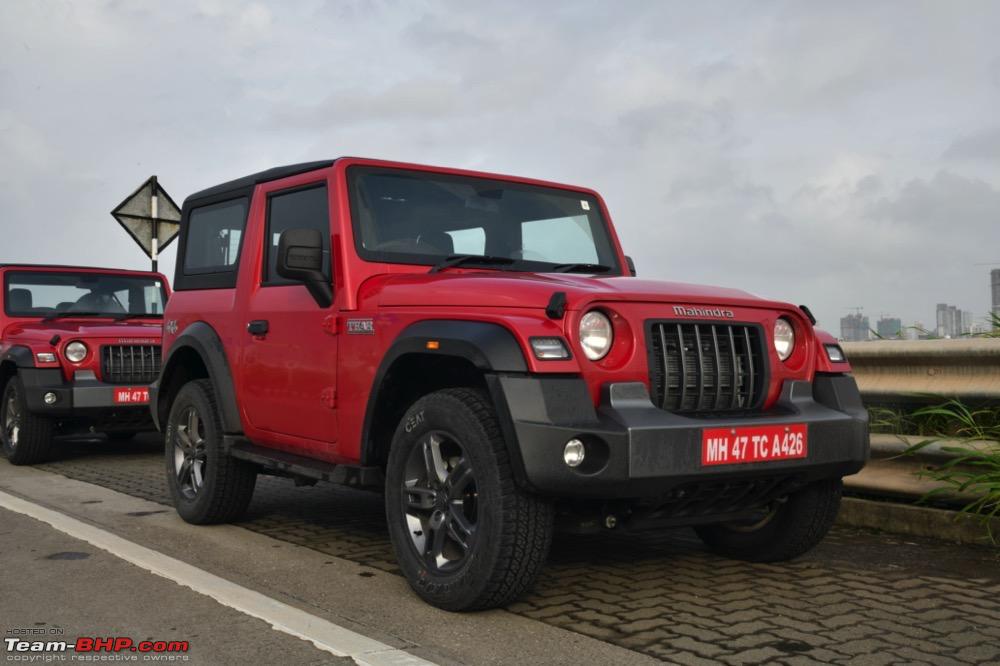 10 minutes into the drive and that was the moment. Me and my brother decided we just had to get one whenever the time comes. After that day, drove the media Thars whenever I got the chance. From the diesel to petrol, from MT to AT, hard top and the convertible.
My head would turn every time I would see one the road.
But when would I get my own?
While I ideally wanted to buy the Thar in 2022, considering it was a good two years after launch, my plans were put on hold as we decided to move to a new home. The second half of 2022 and early 2023 went in house hunting which in itself is a huge task.
We finally moved into our new home in April 2023.
Buying decision:
A couple of months after settling into our home, the Thar buying thought was brought up by my brother. We kind of decided that it was a good time to buy. Choosing the variant was a no brainer. We decided on the petrol AT 4×4 hard top. As for the colour we both agreed on the Everest White. It was a new colour and I thought the Thar looked smashing in white. While that shade was launched in the RWD, it trickled down to the 4×4 soon enough. I loved the Rocky Beige which was offered at launch but sadly that got discontinued. Black and red were too common and the rest didn't really do it for me. So white it was.
After the decision, the next thing to do was to sell the Civic. I wouldn't have sold it if I had an extra parking space. I put up an ad in the classifieds and found a genuine buyer in a week's time. A navy officer, not a petrolhead but someone who would care for the car. I am happy I got a good price for the Civic as I had kept it in pristine condition. Buyer and seller did a happy handshake. The Civic went to its new owner on 28th June 2023.
A picture of the Civic:
Booking & delivery:
I booked the Thar on 17th June at NBS Kandivali (Mahindra's own dealership). I booked the car via a dear friend who is a DSA and has a firm of his own. While I booked the car at the Kandivali, I requested for delivery from the Chowpatty showroom in South Mumbai as that would be closer to home.
At the time of booking, black, red and other colours in 4×4 were available for ready delivery. For my white car I was given an estimate of 2 months. New colour and white was produced less is what I heard. Still Mahindra produced my Thar rather quickly and it was ready for delivery 2 weeks after booking. I got fresh July 2023 production car (verified the VIN). A few days went in sorting the finance and getting a choice number and my Thar was finally ready for delivery on 28th July:
Reached the showroom at 5 pm. Completed the formalities and the usual delivery celebrations happened. Cake cutting et al. The pooja was done by my mother and we got her to accept the key as well. The owner's manual, warranty booklet and the second set of keys were handed over to us in a neat folder and we also got a goody bag of Mahindra merchandise.
The entire purchase was super smooth. A big shout out to NBS and my friend for a smooth purchase experience. No accessories were forced upon for purchase, but I took the extended warranty. My Thar is a 5 year warranty coverage in total. However I do wish they offer more. Maybe they will in due course.
One of their driver's got the car out of the showroom. The NBS Chowpatty showroom is not the most spacious. Went to the near by petrol pump and filled up its first full tank, post which we drove home. The feeling was still sinking in that we finally got our own Thar.
A couple of pictures from delivery: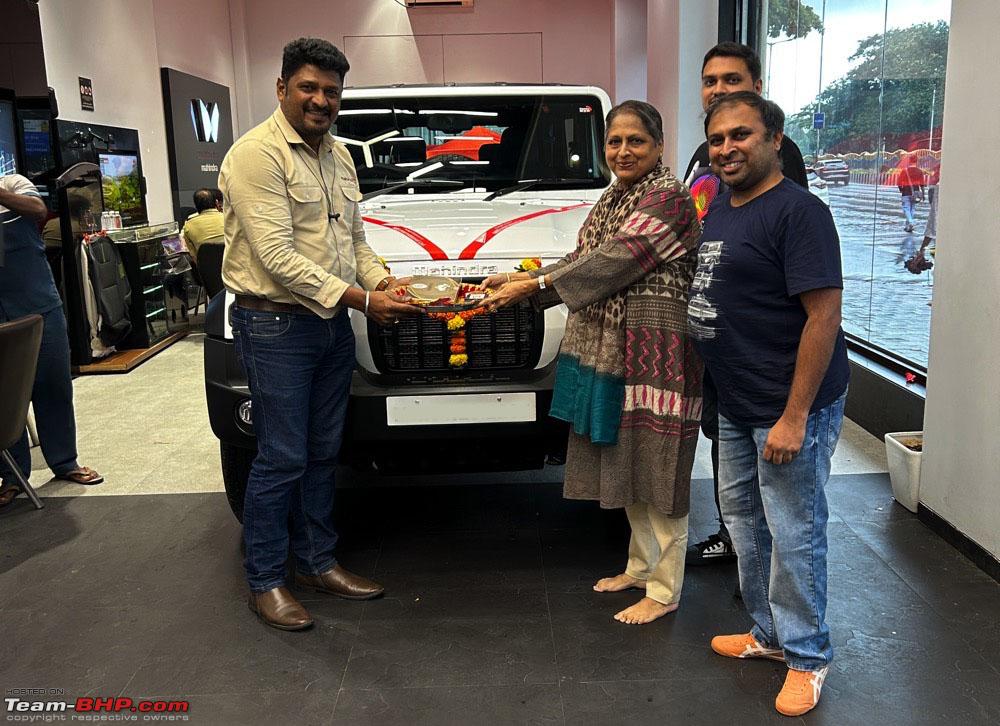 At home post delivery joining the Polo GT in the garage: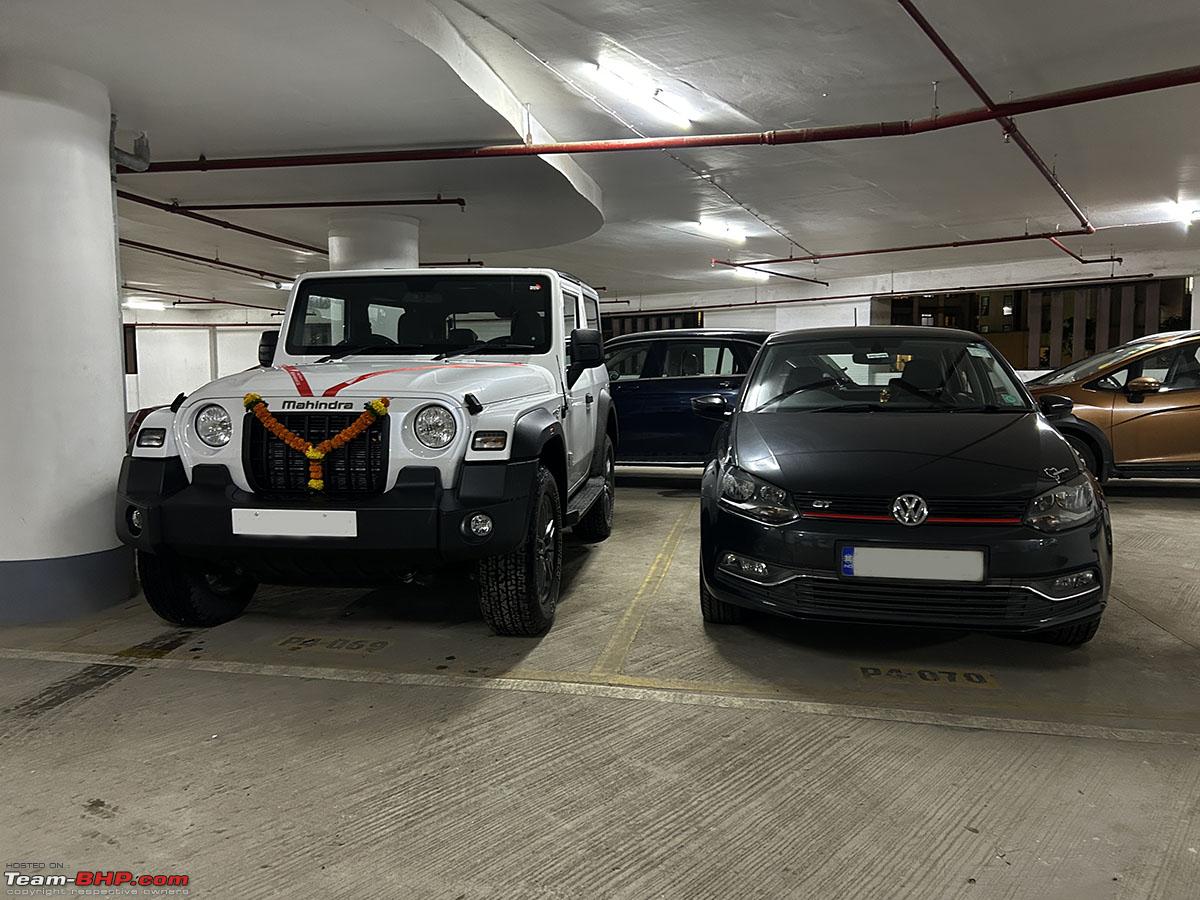 Continue reading on BHPian Dippy's Mahindra Thar petrol 4×4 AT for BHPian comments, insights and more information.
Source: Read Full Article