This 1967 Oldsmobile Cutlass Town Sedan is Junkyard Treasure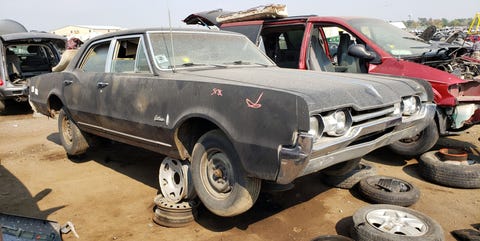 One thing I've learned after all these years of searching out interesting pieces of automotive history in car graveyards is that few enthusiasts seem interested in rescuing distressed Detroit sedans of the 1946-1975 era. 1951 Lincoln Cosmopolitan sedan? Doomed. 1965 Chevrolet Malibu sedan? Gone. 1956 DeSoto Fireflite sedan? You guessed it. This fairly solid '67 Olds Cutlass Town Sedan in Denver will meet the same fate.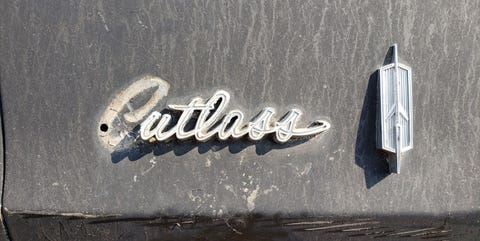 The Cutlass name started out as the top trim level on the 1961 F-85, went on to be a model in its own right later in the 1960s, and then reached the top of the all-time North American sales charts in 1976 and 1977. The final Cutlasses rolled out of the showrooms for the 1999 model year.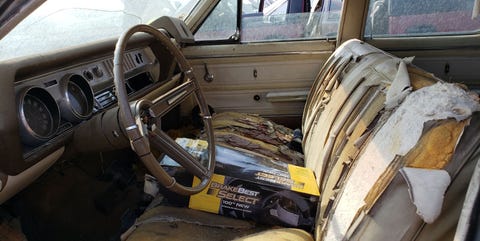 GM offered cars built on the A-Body platform for Chevrolet (the Chevelle/Malibu), Pontiac (the Tempest/LeMans/GTO) and Buick (the Skylark) for 1967, in addition to the Oldsmobile F-85/Cutlass/4-4-2 line. Any of those cars in two-door hardtop or convertible layout (even in this rough condition) would have evaded this junkyard fate, but non-hardtop sedans don't get much restoration love.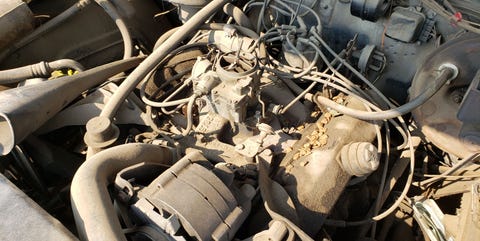 This car came with a 330-cubic-inch (5.4-liter) pushrod V8 rated at 230 horsepower. This engine evolved into the mighty 455s seen later in the decade. A three-on-the-tree manual was the base transmission, but this car has the two-speed Jetaway transmission, which had some design similarities to the more famous Chevrolet Powerglide but was a different transmission.



Source: Read Full Article