Third service of my Tata Altroz DCA: Experience, observations & costs
The engine has opened up nicely and feels a lot more eager to drive when we mash the accelerator.
BHPian W.A.G.7 recently shared this with other enthusiasts.
So, around a week and a half ago on 5th Aug 2023 (to be precise on 8th Aug) we had our third and final free service done with Garve Tata. I refer to this as a "true" service because it involves an oil change. The prior two services were general checkups and involved only "top-ups" of certain fluids.
On 5th Aug 2023, we reached the service centre in Narhe and it was a "haaaawww" moment for us. There were so many cars coming in for servicing, that it was impossible to even get the car inside the premises. The watchman told us to park the car right there and leave the keys in the car. When we went inside, it was another story. The whole area was choc-a-bloc with customers waiting to be assigned a service advisor. When we approached the reception, the overworked lady told us to take a seat and wait for at least 45 minutes! This was the story at 9.30 AM in the morning. We waited for 15 mins and figured out that we were surrounded by overworked receptionists and flustered service advisors who were just running around in circles with job cards and a different set of customers every time!
Long story short, both of us instantly figured out that due to the overload on the particular Saturday, these unfortunate headless "chimkens" would hoodwink both of us like a couple of kids and possibly just wash and hand over the car to us. Actually, they did hoodwink us and we realized it today while we were penning down this report! How? Read on…
Coming back to the main story, we approached the reception lady and asked to reschedule the appointment to 8th Aug (Tuesday) – she quickly assigned a Tuesday slot and almost stood up and thanked us both for getting ourselves and her out of the mess! Oh, the irony of selling too many cars and having the same "sized" service centres and dealers as yesteryears!!
Tuesday turned out to be a blessing in disguise – there were hardly 4 or 5 more cars for servicing. Lesson learnt – never ever go to a service centre on a Saturday. While we were waiting, we were offered a mandatory coffee which we gulped (and instantly burned our soft palates once again; though the taste was really good!) while they assigned a service advisor. And guess what??
Horror of horrors – he had a bad case of conjunctivitis and looked straight at us like this:
My wife told him with a deadpan expression to get some rest and asked him to get hold of someone else. Someone else came and another "haaaawww" moment for us. The person coolly took over the pen and job card from him! We realized that we had to use Dettol Hand Sanitizer liberally when we got home, or else the same pen and job card would make us sitting ducks for conjunctivitis after we had signed the job card.
But the other person was quite cool with the situation. He accompanied us to the car and wrote down the mandatory things. We asked him to check the TPMS warning once again and also check the seat height adjustment. Apart from this, there was really no other complaint about the car. He explained that this service will have the oil and oil filter changed along with the general checkup. He also offered us to change the front wipers to "frameless" ones – which we obliged because the original ones were making some noise. Usually, we make it a point to change the wipers once a year, no matter the condition. While we were leaving my wife told him to ensure that the car was washed properly when we would come to collect it in the evening because it was horribly muddy when we left it at the service centre.
4 pm and they call us – saying the car is washed and ready and we can pick it up. We agreed to a time of 5 pm because we assumed that we would be back by 6-6.15 pm, as we both had meetings around 6.30 pm onwards. Classic case of assumptions gone bad. We reached there at sharp 5 pm and they assigned a person to us after 10 minutes or so. He said let's check out the car before we get on with the paperwork – not a very good idea on his part!
When we approached the car – we instantly saw was not washed completely – quite a lot of places still had muddy traces and swirls For some strange reason we realized that the car was completely fogged up from inside. My wife told him in no uncertain terms that if she doesn't see the clean car in the next 10 minutes, he can very well go home with 0 out of 10 stars in his rating. Not a good start I told my Ecosport and we both agreed remotely. The conjunctivitis guy and his non-conjunctivitis friend (who got the job card signed by us) were nowhere to be seen. The new person got on the phone in a double and after a shouting session to someone on the other end of the line, we saw some 4 or 5 cleaner guys running towards the car. To cut the long story short (again!) they had the car exterior cleaned up in no time. That's when part 2 of the cleaning saga unfolded!
The new person confidently opened the door and another "haaaawww" moment for us. The driver-side doormat was dripping wet! Someone at the centre absent-mindedly had put the wet mat in the car after cleaning and closed it. With the wet mat and the car standing under the partly sunny, partly cloudy weather – the interiors got fogged up. This time, we both raised our voices and said we want the car cleaned up nice and proper else we are calling the TaMo customer care right now and escalating it to them. After some frantic shouting matches and around 4-5 service advisors running helter-skelter, they got the wet mat partially dried and the car cleaned up from the inside in the next 30-40 minutes. Again realisation dawned on us that neither of us was going to make it to our respective meetings – so a couple of frantic phone calls to colleagues excusing ourselves and we were back in the middle of this fiasco.
In the meanwhile, they got the mat partially dried up and apologised to us saying it was an oversight. All said and done, we dried the mat at home but the wet water stench has remained in the car for 5-6 more days. Overall this time, the service experience at Garve Tata Service Centre in Narhe was underwhelming as compared to the prior two ones. Now, enough of the whole chimichanga and side stories – let's get to the basics:
The whole bill came to INR 6365.49/- Screenshot below somewhere. While posting the screenshot below, we both realized that they did manage to tack on A/C cleaning and some 3M care charge. Yikes! There's no such thing as A/C disinfection/cleaning and all the A/C cleaning threads on team-bhp came flooding back to my memory.
In hindsight, I realized that the above fiasco cost us 2 hours of precious time and by the end of it, we were so exhausted that we just wanted to get out of the mess quickly and we overlooked this charge. Next time, we will be more careful. Experience is the best teacher they say, we learnt it the hard way.
The oil change seems to have made the engine a lot more smoother to drive. Naysayers will call it a psychological effect but then it really feels so.
The engine has opened up nicely and feels a lot more eager to drive when we mash the accelerator. The loud raspy note is still there though. It becomes all the more apparent when the gearbox drops down two gears during a manoeuvre such as overtaking. But we have gotten used to it.
They checked the problem where the TPMS sign keeps coming on but were unable to determine any problem in the system. They advised us to fill in the air once every two weeks and keep a watch. Additionally, they suggested switching over to nitrogen instead of plain air.
They also said that they had sorted out the seat height adjustment issue and tightened some of the gears in the mechanism. The problem seems to have diminished but I can say that this isn't fully resolved as yet. The seat keeps slipping down to the lowest setting; albeit at a bit slower rate as compared to before the service.
The gearbox is as smooth as ever, and we are loving it. Never found a cause for complaint, and it has made us total converts to automatics.
The DCA gearbox has won over the hearts – to the point that we are pondering, whether it would be advisable to get rid of a 5-year-old Ecosport with 25k kilometres and replace it with a Skoda Slavia or VW Virtus 1.5 DSG. Then the brain kicks in and reminds us that this would be foolhardy. It's stupid to replace a fine-running Ford Ecosport with another Dual Clutch Gearboxed car (They don't make cars like the Ecosport anymore and personally I have a soft corner for it). Two Dual Clutch Gearbox"ed" cars – that's a potential financial headache for sure in the future!
The car feels planted and stable at speeds of 80-90 kmph. Heck, we even touched 100-110 kmph without a sweat. We haven't gone beyond 110 km per hour anytime for two reasons – one is that the car is not meant for spirited driving and two is that the Indian roads are not mature enough to drive at high speeds.
The suspension is tuned nicely – we found that it absorbs all the bumps and potholes efficiently. We never felt any unsettled or bouncy behaviour so far in our ownership.
Rain sensing wipers and automatic headlamps – two more nice features that we have got in this car and which work okay. The rain-sensing wipers work pretty well in all types of rain that we have experienced so far. The automatic headlamps work decently – they are quick to switch on at the slightest hint of darkness. Conversely, they take their own sweet time to switch off. For example, coming out of a tunnel.
The back seat comfort is okayish. I mean you have enough legroom in the front even with the front seat extended fully back, but under-thigh support is lacking. What I mean is that the rear seat height is quite low, so for a 5'10" person like me, my legs and knees become angled upwards. For short rides, this is okay but will be a pain for long rides. Back and lumbar support is okay, however, I felt that the seat back angle is a tad too upright. It could have been more relaxed.
Disc + drum brake combo never gave us any cause for concern, but if I compare it to my Ecosport; then the response time could be a bit better. We have now learnt to use them in the right way in order to have the least stopping distance.
Good Year ATM2 tyres are nice – have minimal road noise as compared to the default OEM Tyres – the ubiquitous MRF ZVTVs or ZV2Ks. They also offer quite a good grip for OEM tyres. Hence no upgrade is planned as of today on the tyre front.
The odometer stands at 5909 km as of today, while writing the report. The car is working flawlessly in the "office" traffic i.e. office commutes. With speeds never exceeding 40kmph, the gearbox is always in the right gear – mostly third or fourth. It does have a tendency to upshift quickly and remain there.
The manual mode is the one which we have used the least. Somehow since day one of the ownership both of us never got our Hand <-> Eye <-> Leg <-> Gear <-> Brake combination right.
Ultimately we thought to ourselves that we got an automatic car to get rid of the hassle of changing gears and then decided to skip the manual mode altogether – a classic case of grapes being sour!!
The overall conclusion once again is that this car is very much suited to the cityscape and the occasional highway escapades. It will work pretty well as a secondary family car, especially for the ladies. One year (actually 11 days short of completing 1 year of ownership) down the line, I would wholeheartedly recommend this car as a secondary/city drive. I will continue to keep updating our experiences as we get into the second year of ownership starting 29th Aug 2023.
A couple of pictures now – not much but will do it for now.
The saviour! We liberally splattered Dettol to all the touch points in the car and our hands. Thankfully a week later neither of us has conjunctivitis, so you can say for sure that the Dettol idea worked:
An important milestone in the life of the car. 5555 km: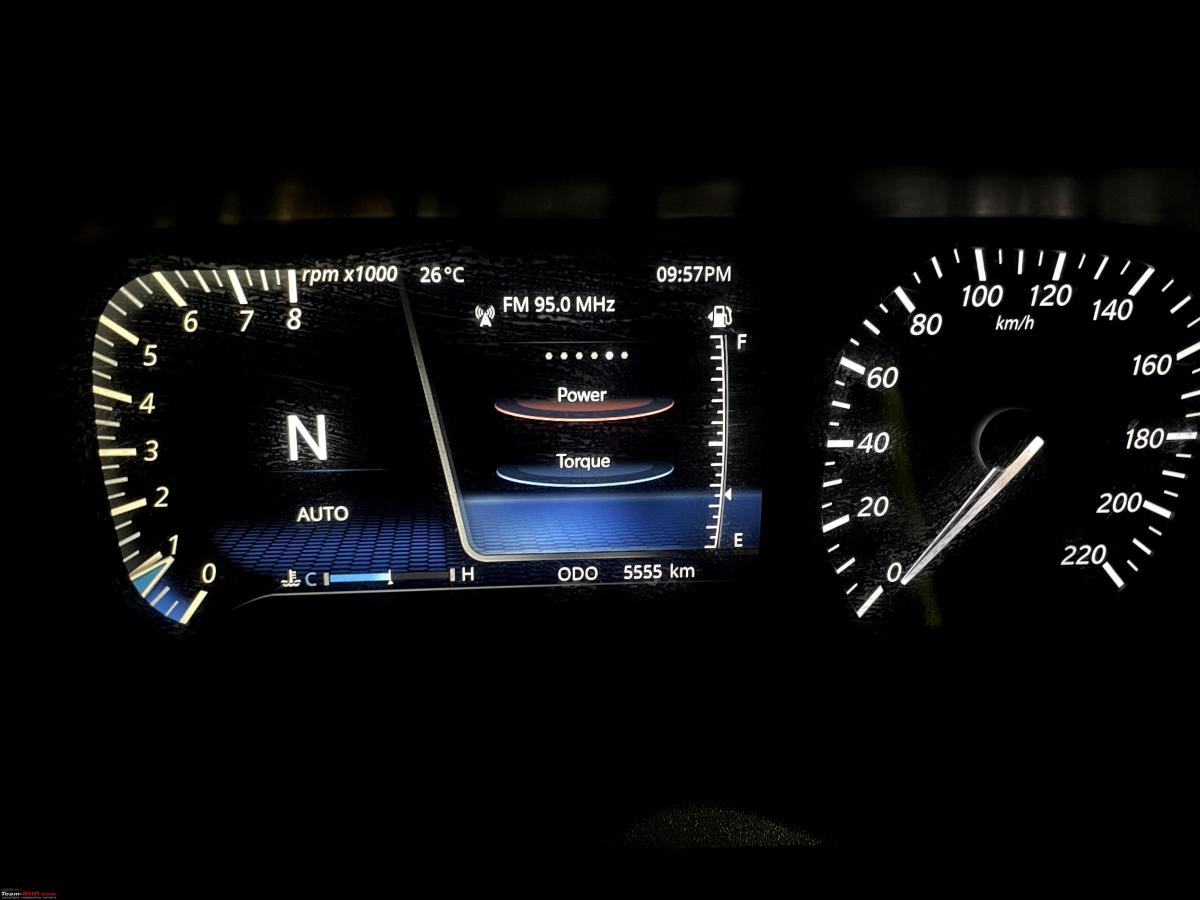 The piano black finish looks good but is still a swirl magnet. Notice the shade difference where there is a reverse lamp and the other side where there is none:
We love the wet look finish of the grey colour. A good wash and polish and it really shines out nicely: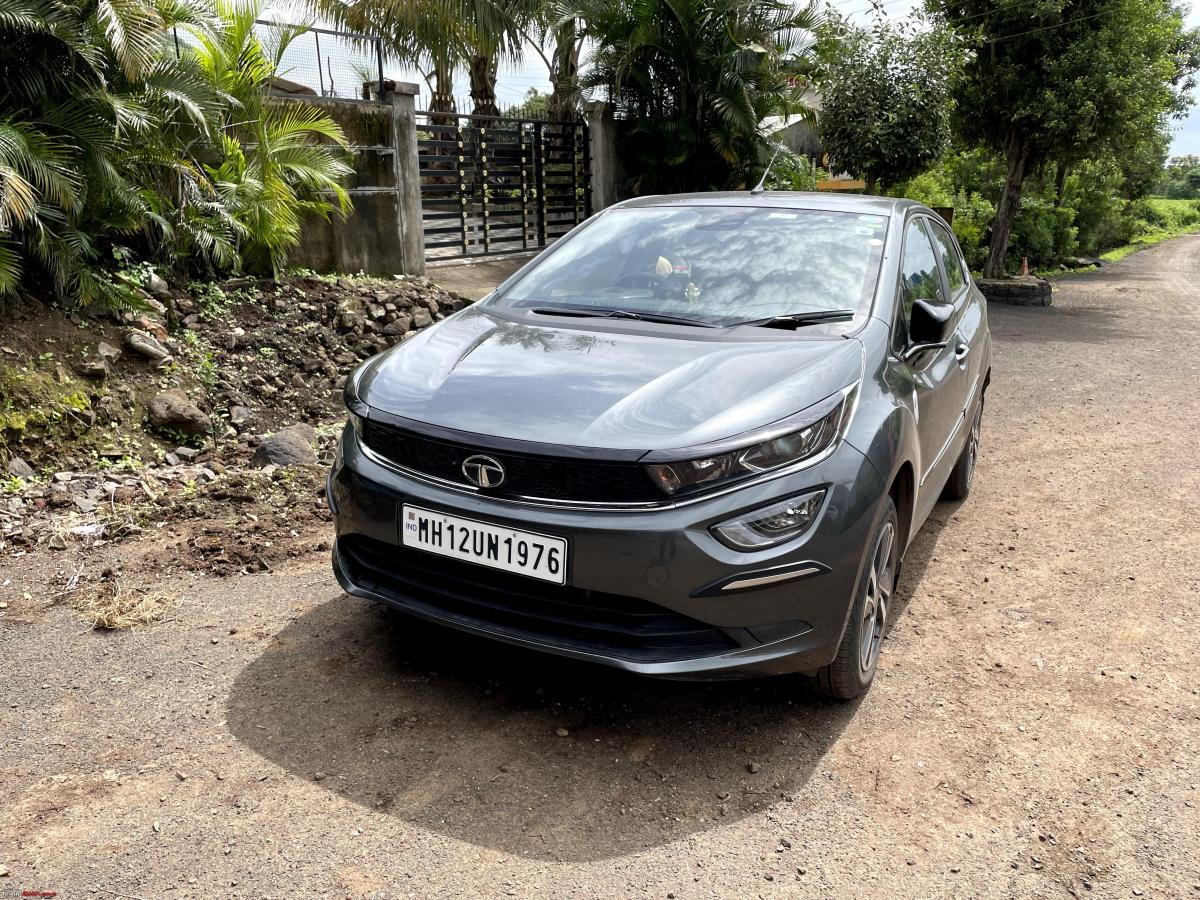 Page 1 of the invoice:
And here's page 2. Notice the unnecessary charges added on both pages: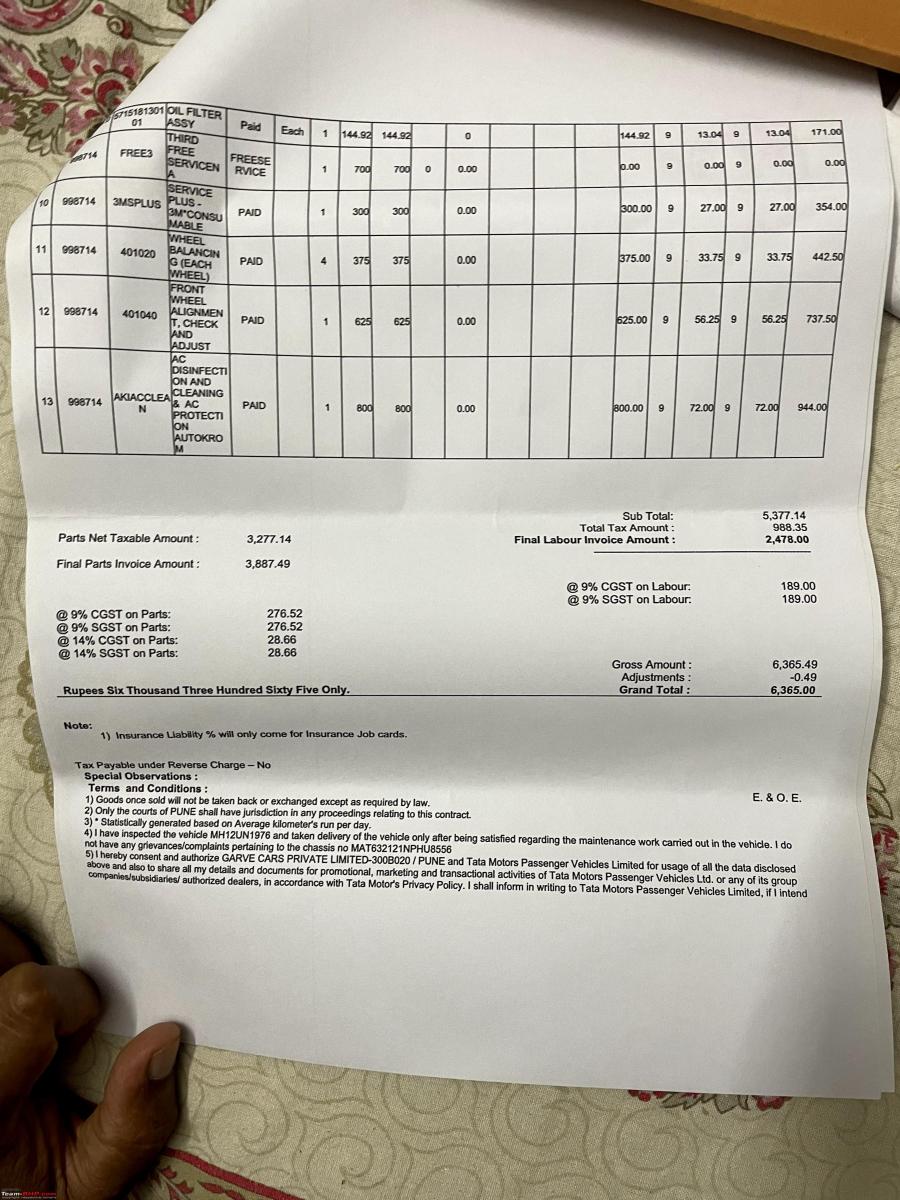 At the in-law's place with their 2021 Honda City: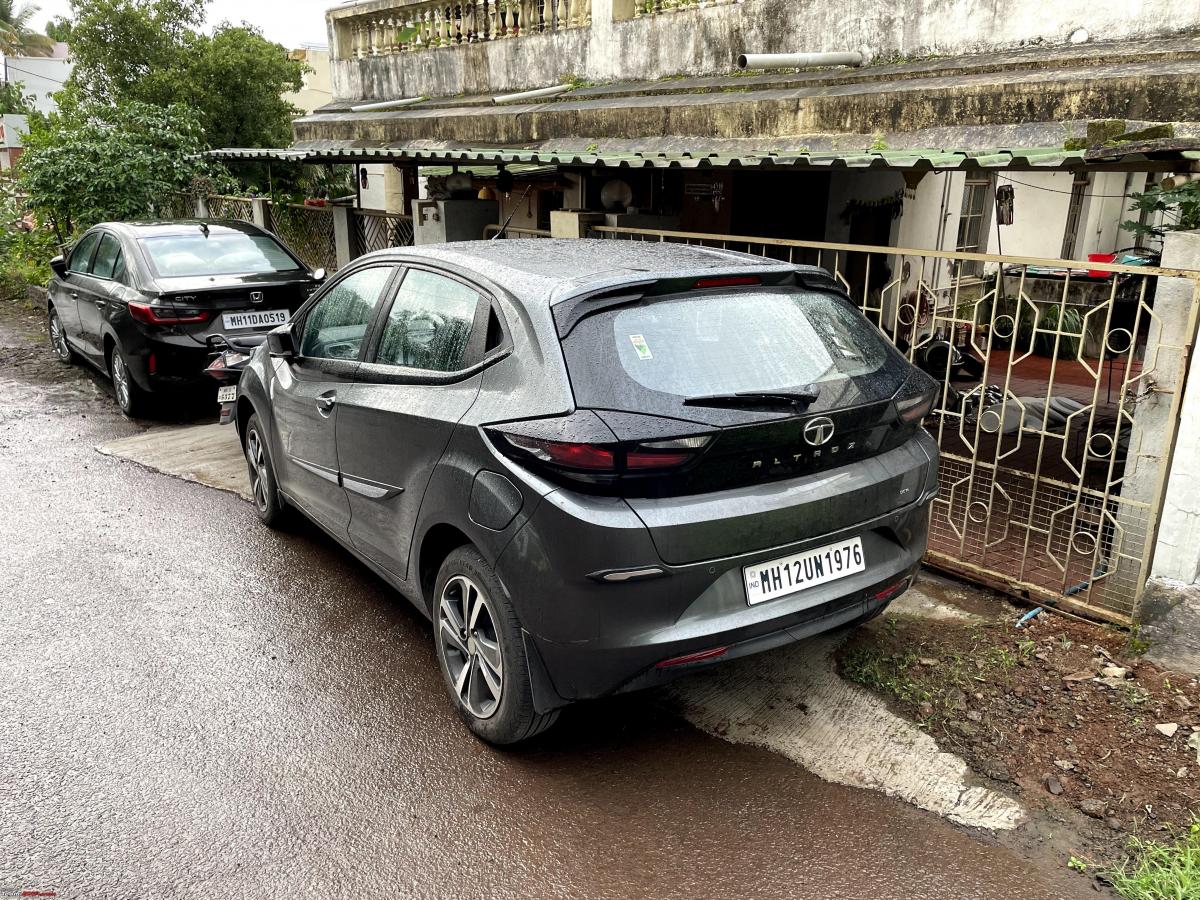 The rainy season means lots of muddy roads and mossy houses: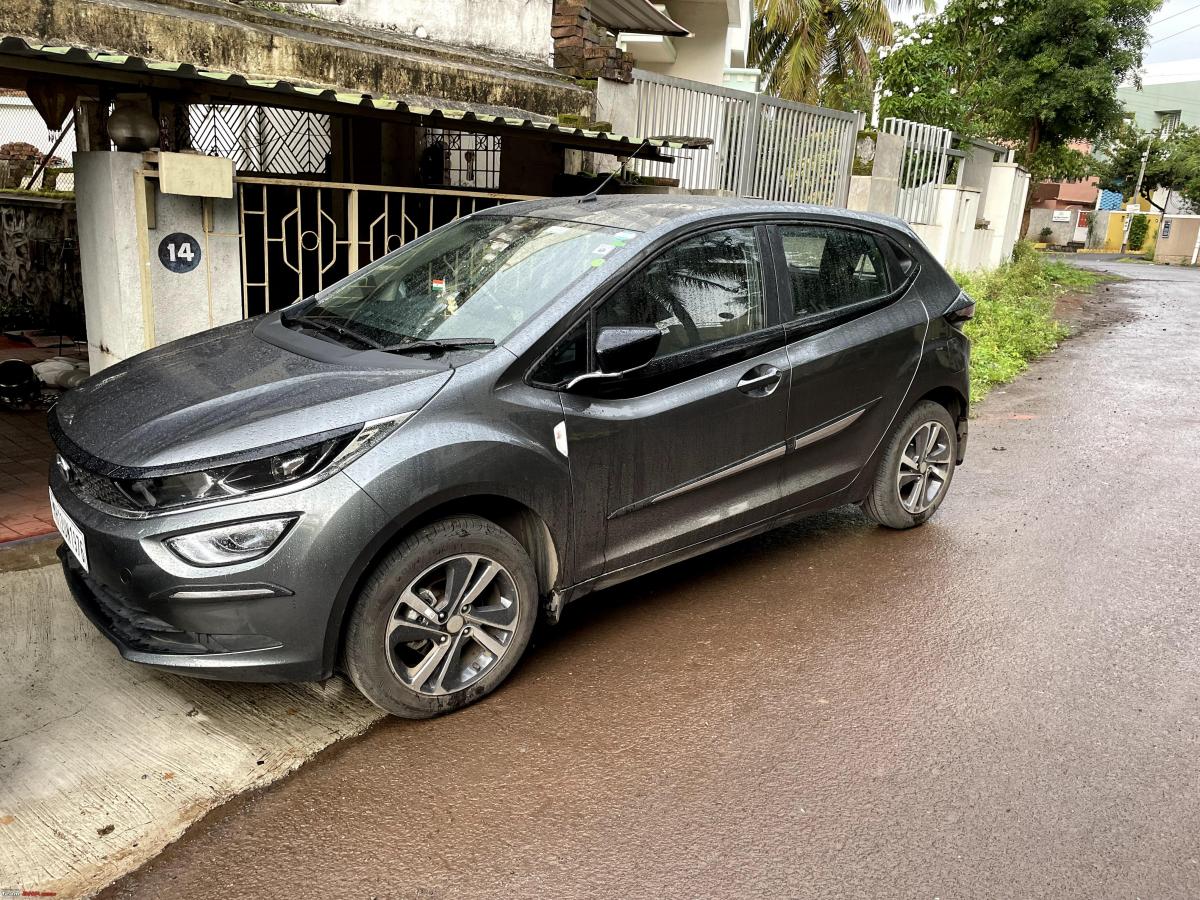 Side profile of the car. Although I hate cars with a huge front overhand and a minimal rear overhand, I have come to love the shape of this car from the rear three-quarters. It is one of the decently proportioned vehicles sold here:
Check out BHPian comments for more insights and information.
Source: Read Full Article