The Volkswagen ID.5 Adds Style to VW\u2019s EVs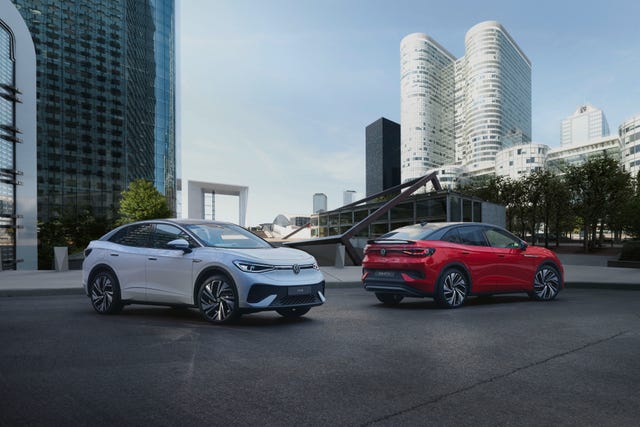 The crossover-coupe trend is far from dying off. Teased ahead of the Munich auto show, Volkswagen has finally peeled the camouflage off its ID.5 EV, the sleeker, coupe-inspired analogue to its electric ID.4 compact crossover.
Base Volkswagen ID.5 models will sport a single, rear-mounted motor. The all-wheel-drive ID.5 GTX will feature an electric motor at both the front and rear axles. Powering all models of ID.5 crossovers is an extended-range battery. Volkswagen hasn't mentioned exactly how big this battery is, but the ID.4's 77 kWh battery should give you an idea of the ID.5's.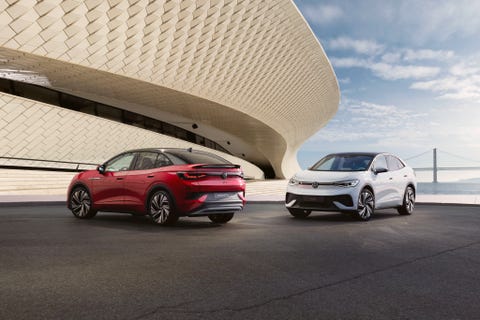 Considering that this is essentially a re-bodied ID.4, it wouldn't be a surprise if the ID.5 squeezed slightly more range out of the same hardware. Volkswagen's boxier ID.4 advertises a slippery 0.28 co-efficient of drag. The sleeker ID.5 knocks that down to 0.26 in standard trim and 0.27 on GTX models.
Here's the bad news: It's not coming to the US. At least, not yet. Volkswagen will roll the ID.5 out in Europe next year. Price is still to be determined, but it will likely carry a slight premium over the standard ID.4.
Will the more aero-friendly crossover coupes finally make sense with electric powertrains? Or, will they always be sequestered to style-forward buyers? Let us know your thoughts below.
Source: Read Full Article