Switched to heavier fork oil on my Interceptor after busting the seal
Apart from getting fresh fork oil, I also opted for brake pads & fluid replacement.
BHPian surjaonwheelz recently shared this with other enthusiasts.
Heavier fork oil & new brake pads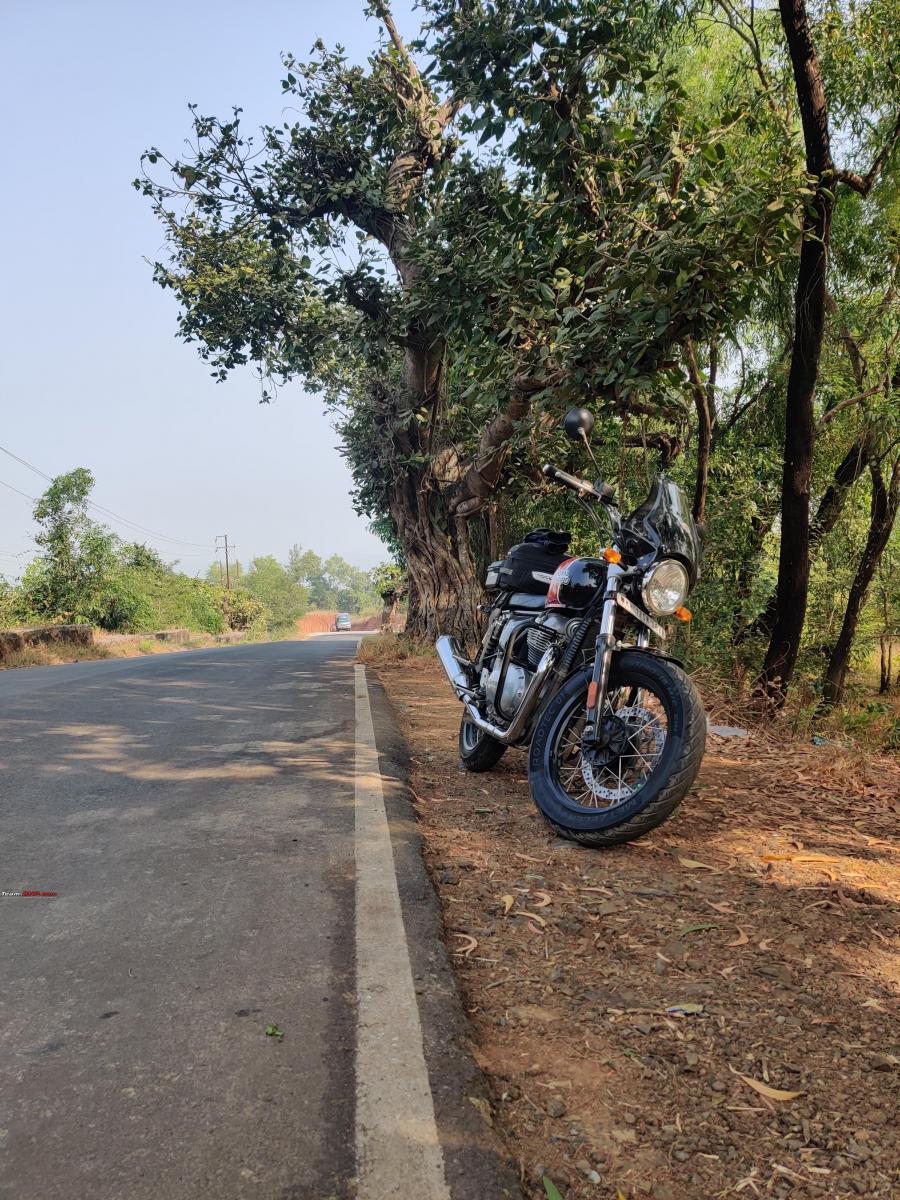 We had a wonderful beach ride, Pune-Harihareshwar-Pune, 350 kms round trip. As of now Tamhini ghat tarmac portion is beautifully laid, had a lot of fun in the corners. Front needs a little bit more effort to change direction but it holds its line perfectly. I've to start trusting the rear Ceat tyre more!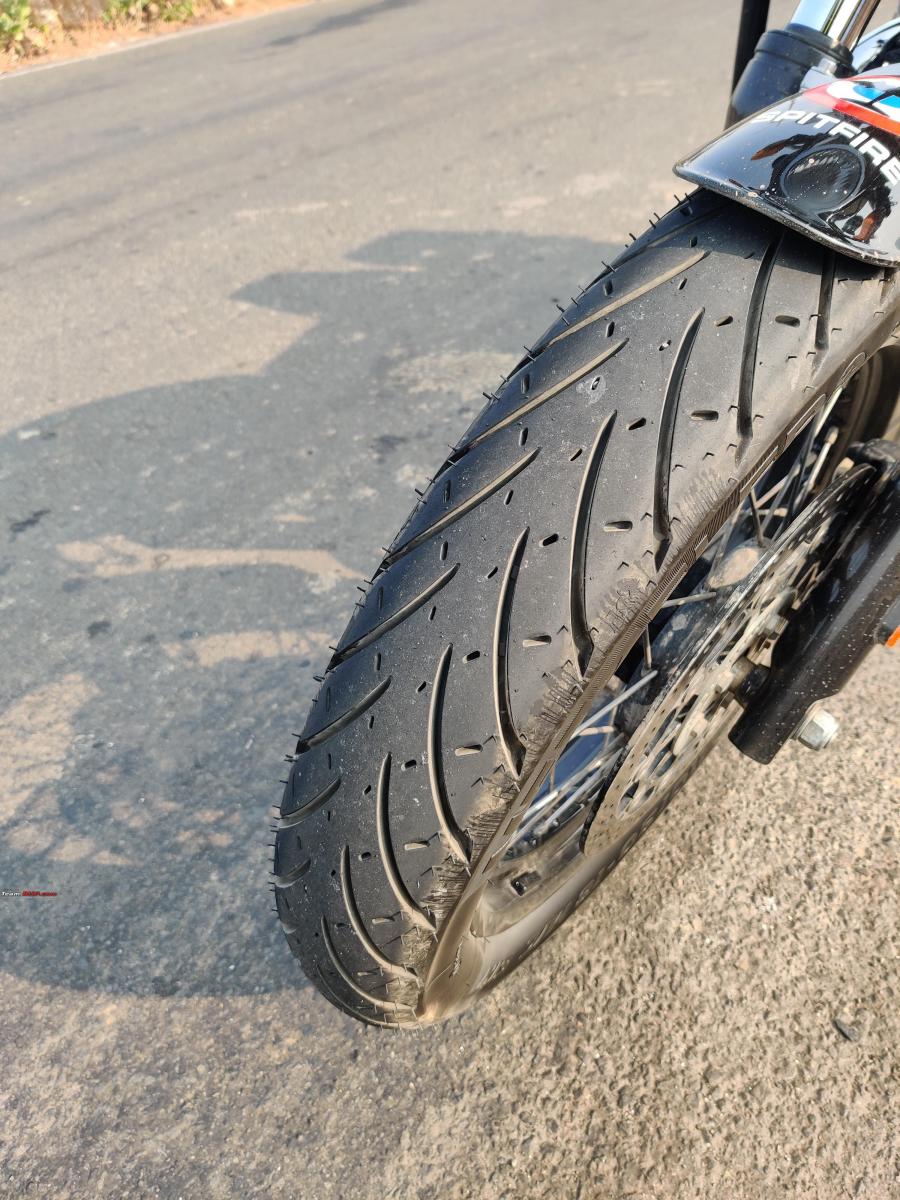 But all good things have some challenges, I busted the LHS fork seal and it was leaking in the morning at the meet-up point. As it was the right side up forks, I decided to continue without crying over spilt fork oil.
Anyways I had planned to put heavier oil in the front forks earlier but with this event, I had to. I had shortlisted LiquiMoly or Maxima. Weight was a bit unsure, I felt 5W would be enough but bhpians crankpin and sukiwa kept pushing me for heavier oil. I decided to go with Maxima 10W as it was available.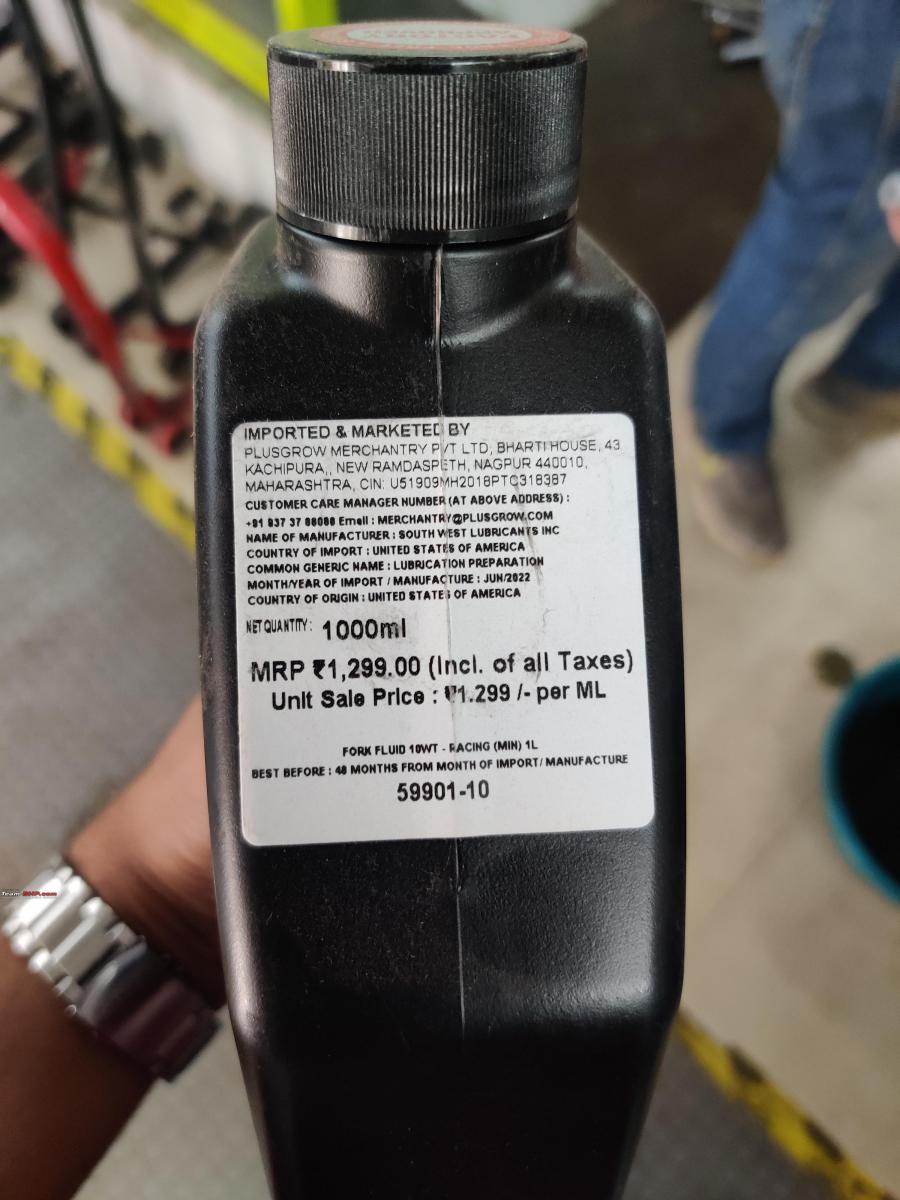 Cost of the oil
Now to get this job done, I would not have gone to the RE ASC as you can't get your stuff put in and see them work in most cases. I could have pushed for it but I decided to let them do their oil change and free service of RE bikes.
I had 3 options:
Pitlane, Mundhwa – Nearest to me and they work on single-cylinder bikes to multi-cylinder superbikes. But as IBW was near they were occupied.
Slipstream, Viman Nagar – Specialist, visit by appointment but the best for suspension & tuning them. I decided to skip them as RE forks should be very simple to work on and rebuild.
Hyperion, Nagar road – Had a recommendation from a couple of bhpians, bigger workshop than Slipstream. Oil seal, brake pads, fork oil was readily available with him. In addition, crankpin had some work to be done there on his Street Twin. Hyperion was finalized.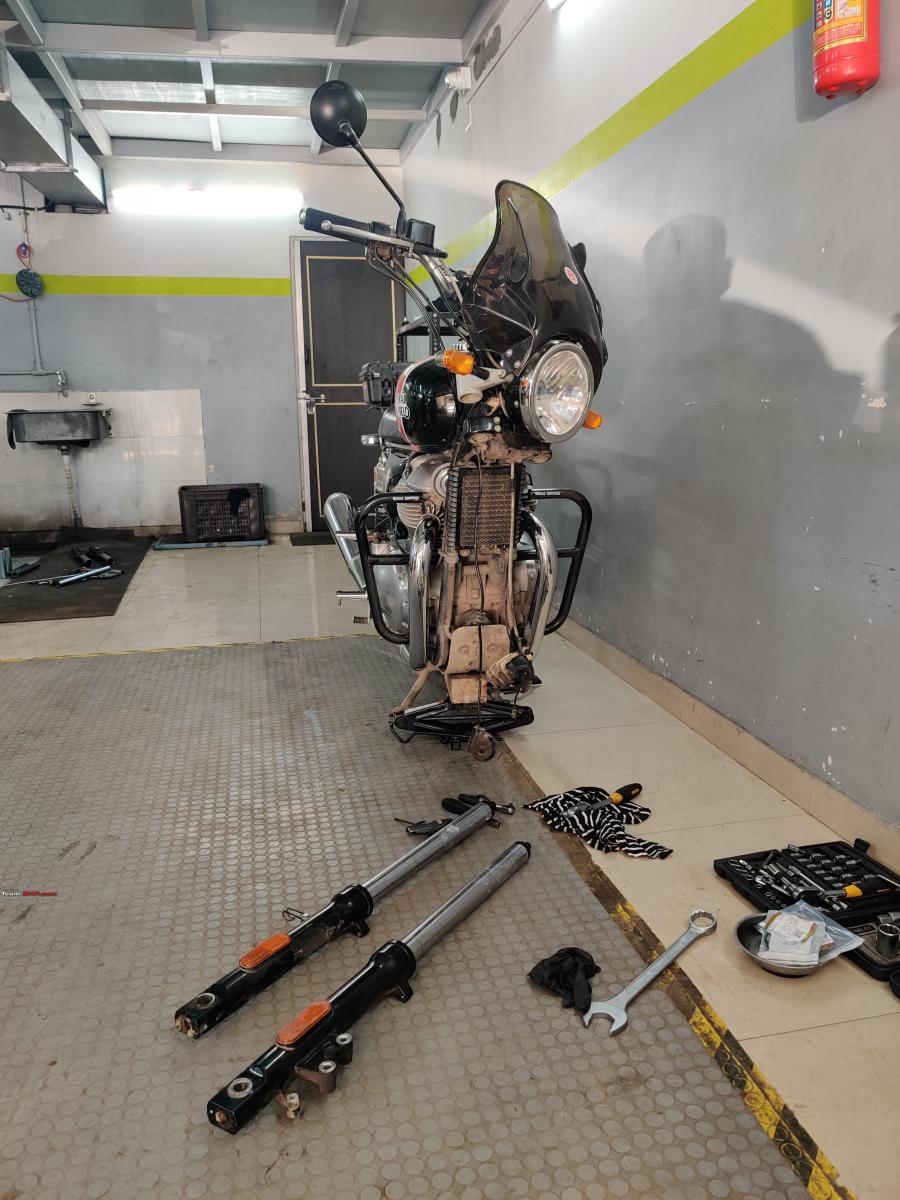 One dedicated mechanic worked on my bike, start to finish. Hyperion didn't have a bench vice installed hence had to outsource the job of removing the damper rod! Handling issues might occur.
Old oil
New fork seal
Fork seal cost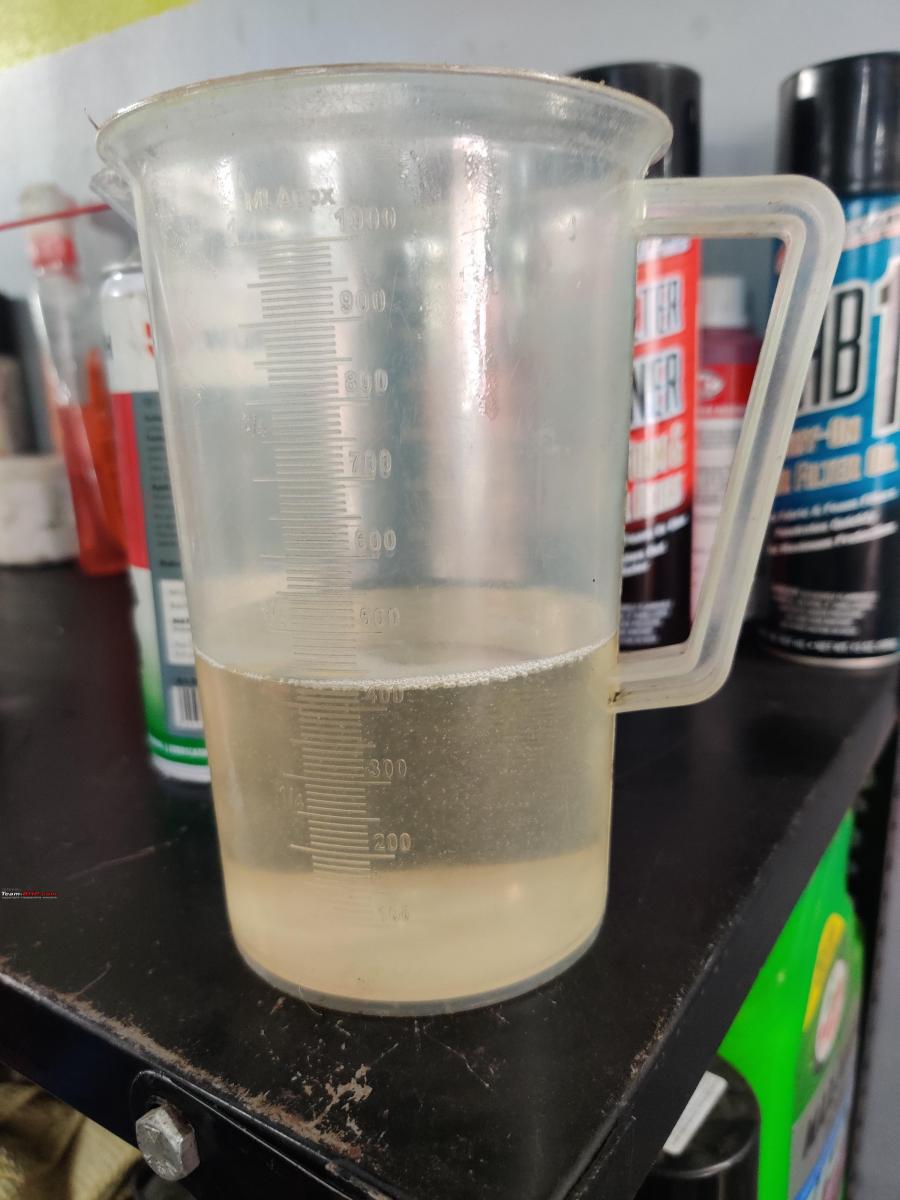 Fresh 430ml of fork oil for each leg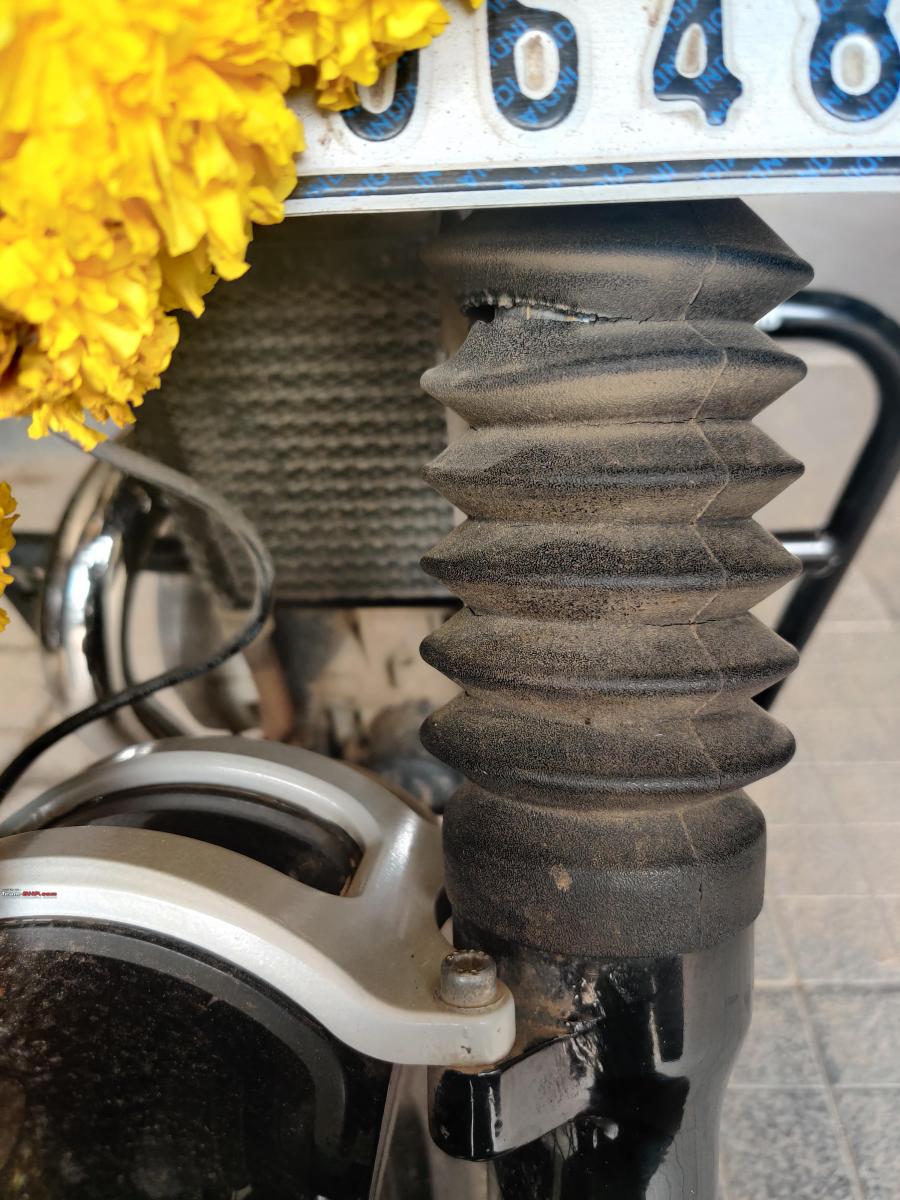 I had removed the front fork gaiters from the bike as they had cracked. I had a placebo that the oil seal was busted without them! I picked up new gaiters from RE Viman Nagar ASC on the way to Hyperion.
They're rather affordable at Rs. 135 per piece. But keep in mind they don't provide metal fastener rings with this. Luckily I had preserved my old ones while removing the torn gaiters.
Installed mud-guard risers and replaced the washers. Now I can re-install the mud flap also. I had ordered the ZANA risers from bikenbiker but they were out of stock. Bikenbiker called me to confirm if Motocaan would work, and I said yes. They're on the taller side. I'll share the pictures later.
I had the front brake pads at the final stages but I decided to bleed the brake fluids also hence putting in new brake pads also.
New vs old brake pads.
OEM brake pads, I've kept the old ones with me.
Wurth DOT 4 brake fluid. The rear brake reservoir had all-black brake fluid (I don't have a pic). The mechanic said it's due to the placement of the reservoir! Rear brake pedal feel has improved, earlier it seemed useless. Now I'm practising using the rear brake more often.
The front has improved bite and lever feel with new pads and fresh oil.
All the work was done as per SOP. Lastly, my accelerator cables were routed differently as I have handlebar risers. The mechanic didn't observe it and had to reroute the cable.
Now I have fresh fluids in my bike:
brake fluid
fork oil
engine oil
All I need is to log kms now. The heavy fork oil makes highway speeds more stable and the unnecessary wallowing has gone. The confidence at higher speed stability has improved. Slow and sharp bumps are felt which is obvious. I have the Marsh Auto pre-load adjusters, need to play around with them all over again for the static sag compensation.
Lessons learnt
I should have changed the fork oil much earlier, I kept on postponing it
Every 2 years you should bleed your brake fluids
Costs incurred @14,500 km
Fork oil
Maxima 10W performance 1L – 1299
RE fork seals 290×2 – 580
Labour – 2950
sub-total – 4829
Brake pads + fluids
Wurth Dot 4 + labour – 590
RE Brake pads – 2000
sub-total – 2590
Total – 7419
I don't remember changing the fork oil for my previous 2 bikes on which I had covered more than a lakh kms. I felt the cost is on the higher side. Mihir, the owner of Hyperion is a soft-spoken person and sometimes his mechanics overpower him! Hyperion has a store for all performance parts and spares you usually find at motousher or bigbadbikes. Perfect place to fit aftermarket parts. For RE owners he stocks OEM spare parts.
More on air filter cleaning DIY in the next post.
Happy riding!
Check out BHPian comments for more insights and information.
Source: Read Full Article