Still More Cool Cars From SEMA360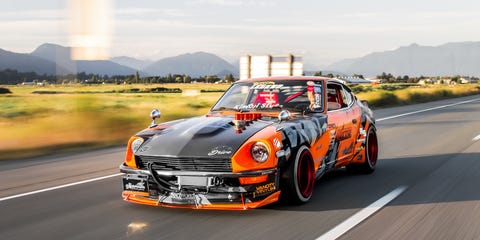 SEMA360, the virtual online trade show functioning as the SEMA show in this COVID-interrupted year, comes to a close today. But rather than do the traditional Friday night drive-out into the streets of Las Vegas, we offer you these 17 more cars officially submitted to SEMA by their builders. Some are old, a lot are new, a few had no info whatsoever attached. We waded through more than 200 photos so you won't have to. Wade through just these instead. They're pre-waded. Here's hoping SEMA 2021 will be back to normal and we can all go hang out in Vegas all week ogling autos. In the meantime, get to work on your next project car now, to avoid the last-minute crush leading up to next year's show.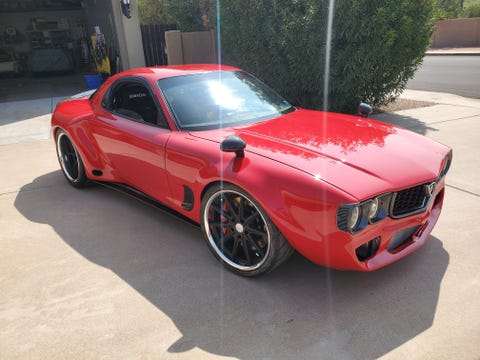 You might know Rob Dahm as a YouTube star. His videos have been clicked more than 150 million times since he started making them in 2008. His enthusiasm is spread across many interests, butthe Mazda RX-7 is a specialty. For those he has built 2, 3, 4, and even 6-rotor powerplants. The one shown here even has all-wheel drive. See him do a shakedown run here. "As soon as it crosses the 5000-rpm threshold it just wakes right up," Dahm says. "It's got tons of power and torque underneath it."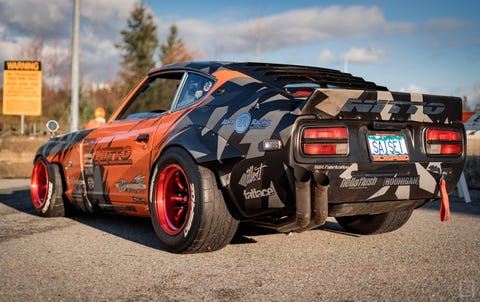 Bill and Dylan Brinkworth, father and son, built this Z car and won the Hot Wheels Legends Tour Seattle two years ago. Brinkworth the dad bought it from a friend who had left it parked so long a tree was growing through it. He chopped down the tree, hauled the car home and the two of them built it up into the car you see here. They made their own fender flares and did them so well they now sell them to other Z enthusiasts around the world. The engine is an L28 bored, stroked, cammed, with a custom intake.
Said Brinkworth the Younger: "To me it's not just about having all the trophies but about having a good time."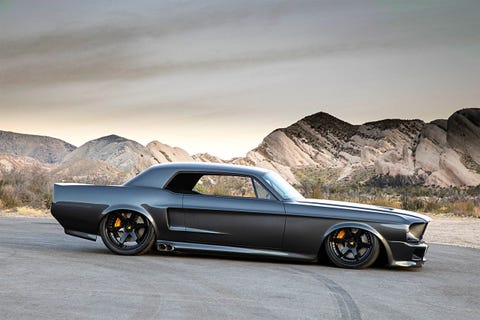 The Corruptt Mustang sports a 4.3-liter F136 Ferrari V8 with twin Nelson Racing T-4 turbos underhood. The roof is chopped two and a half inches, making the car look longer than it is. Built by American Legends in Phoenix.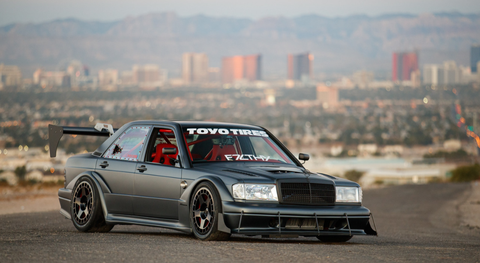 This DTM-inspired twin-turbo V8-swapped Mercedes 190e was built by Tim Lajambe of Filthy Fab (officially it's F7LTHY Fab) in Vancouver, Canada. He built it to late-'80s Deutsche Tourenwagen Meisterschaft specs and showed it at SEMA last year. As we've learned this year, it's okay to celebrate builds from earlier years at the 2020 online SEMA show. Hoonigan's Larry Chen did a video feature on this which you can see here.
"I've always been a huge fan of DTM racing, huge fan of this car, 'cause this was the jam when I was a kid," Lajambe said. "I got an opportunity to buy an EVO I which I wanted to convert to an EVO II but… ultimately I ended up just bringing a regular 190 because I couldn't bring myself to cut up my EVO and we built this, which is my perfect version of a tribute, street-driven DTM car."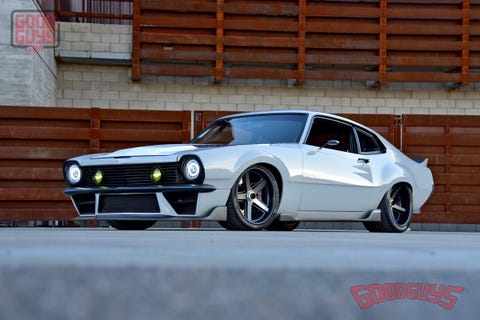 "When I found this little car on eBay, I never woulda thought it woulda turned out this way," said owner Jimmy Shaw, who figures he has owned more than 200 cars in his lifetime. "To me hot roddin' is old school and new school, I love and enjoy things I grew up with."
Top speed – so far – is 202.7 mph at the ECTA Speed Challenge in Arkansas, but it also autocrosses pretty well. Under the hood making all that speed is a 1200-hp engine. It debuted at SEMA in 2018.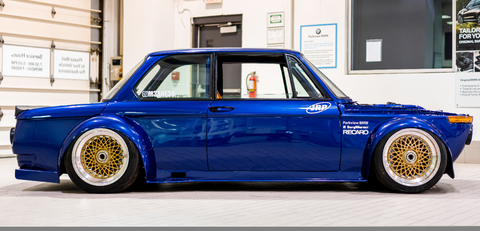 This one has what's listed as a "BMW M4 drivetrain." In stock form that means a 3.0-liter straight six making 425 to 454 hp. But this application gets a single aftermarket turbo, so power output must be way more, we assume. It sits in a custom tube chassis wrapped in a custom widebody riding on a custom air ride suspension. It was a Hot Wheels Virtual Legends Tour entry, apparently.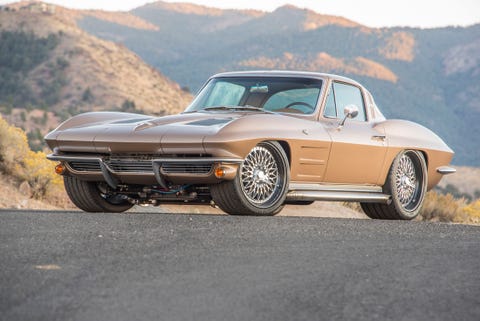 This one came with a spec sheet. Kuhnhausen says the Ballistic Beige's owner previously owned a saddle-tan painted 1963 Corvette in the 90's as one of his early hot-rods. This project is commissioned to give him back a piece of his youth, recreating that original look on the exterior and interior and never straying too far aesthetically from the American Classic C2 Corvette. However, this Vette has a twist. The beige becomes ballistic as you pop the hood. Propelling the chassis is a GM Performance LT4 Crate engine with dry sump oiling stuffed 4" back with a bespoke firewall mated to a 4l75E transmission, a QA1 Carbon Fiber driveshaft and Strange S60 IRS Differential. The star of the engine bay is the massive C&R cooling package horizontally mounted like a modern super car. The custom supercharger heat exchanger and radiator combo are topped with a custom shroud and dual 11" brushless fans. Tucked neatly behind is a C&R oil-to-water radiator cooling the transmission. It sits on a heavily modified Art Morrison IRS chassis featuring JRI double adjustable coilovers, 6-piston 14" Wilwood brakes, a Woodward Road Race Rack, and massive Michelin tires all around – 345/19 rear 295/19 front mounted on Forgeline LS3 3-piece wheels with real knockoff tri-bars.
Kuhnhausen says, "This beast is ready to annihilate corners. These quality components are surrounded with other top shelf parts and fabrication work bordering on the realm of debauchery, they are so good. The car keeps its 1960's charm all while everything unseen from afar is very performance-based."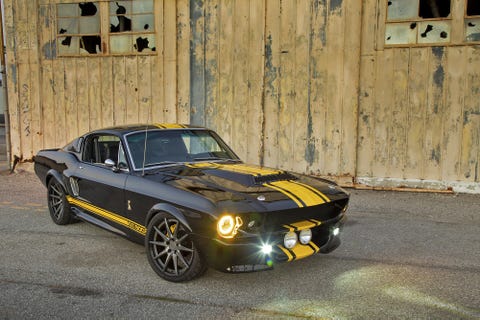 This Hedman-equipped 1968 Mustang GT500 Fastback was built by Customs by Lopez in Compton, Calif. The car's 427 Windsor stroker makes 550 hp.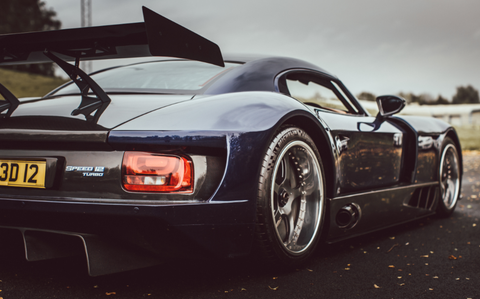 A version of this crazy thing originally came out of the TVR company in the UK in the mid-90s. After TVR went bellyup in 2006, a dedicated group of ex-TVR engineers continued the project, creating this 1012-hp 6.0-liter V12 crazy thing. Wow!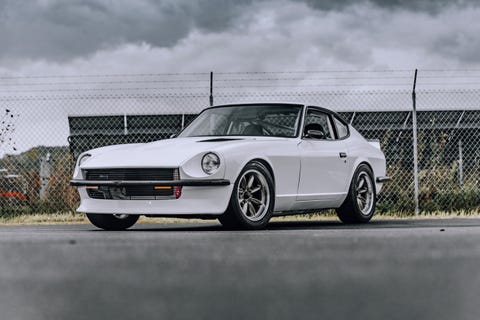 No straight six in here, this Z sports a Chevy LSX crate engine, Holley Performance Engine Parts, FAST intake, and Hawk Performance brakes.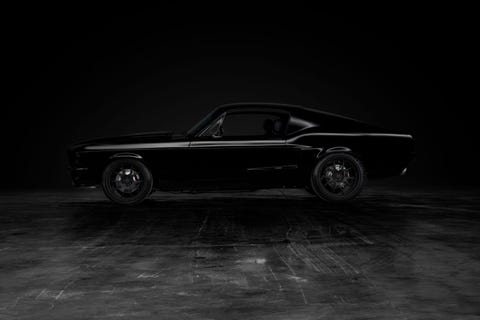 Afraid the rest of these have only scant information, but they looked cool so we figured you would like to see them anyway. This one looks dark and sinister. But maybe a little too dark in this picture, kinda hard to see. Also, kinda hard to find any information on it.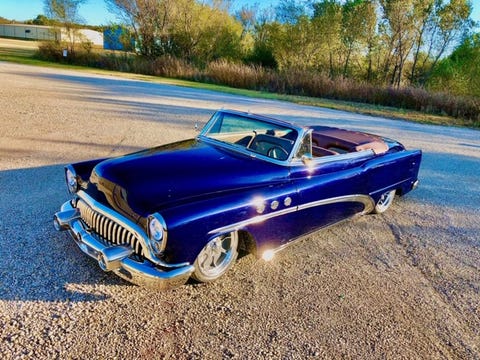 Another one with no info but it looks kinda cool.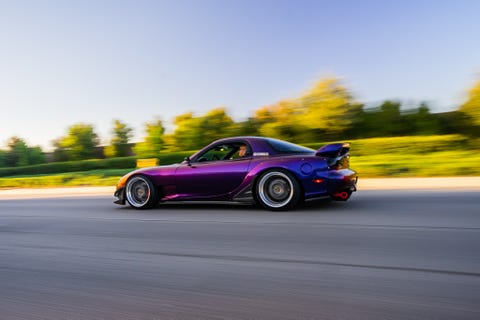 This RX-7 was built by a guy tagged @jubalde who says, somewhere on his Insta feed, "The faster you go, the more it looks like an eggplant, amirite?"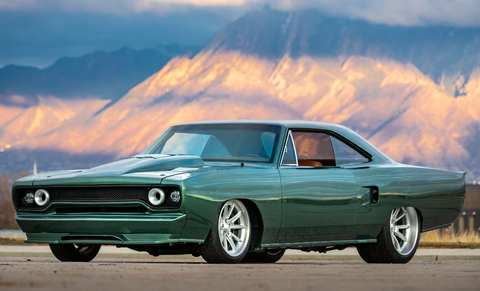 Sorry to say there was no info on this and we couldn't track down any, but it looks pretty cool so we figured you'd like to see it.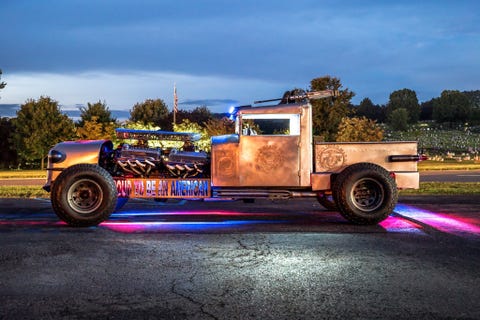 This twin-engine beast looks like it'd be tons of fun to operate, especially if that Rat Patrol-style machine gun on the roof works.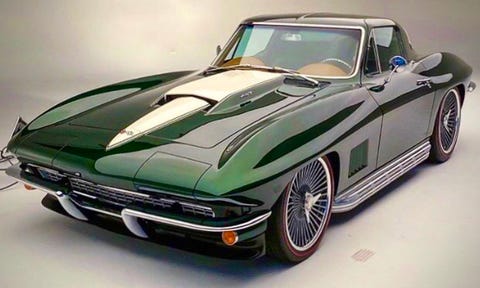 Another one that came with no info but it looks nice so here it is.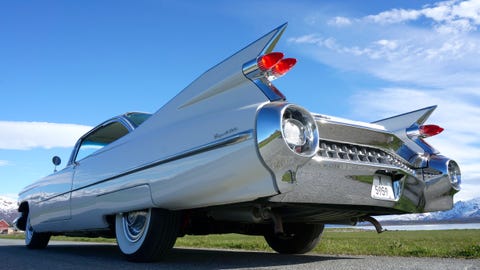 This is a restomod by Retro Manufacturing LLC.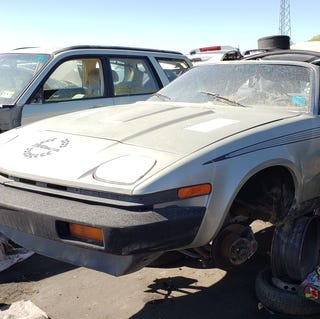 Source: Read Full Article