Scale model collection: Max Verstappen's Monaco GP winning Red Bull
This was Max's first podium and first race win in Monaco and it was the first time he was leading the WDC.
BHPian AutoConsultant recently shared this with other enthusiasts.
So I tricked my wife into buying me the 1:18 scale model of the RB16B Monaco GP 2021 winner driven by Max Verstappen from his official store verstappen.com. I had told her on Oct 21 that if Max wins she'll have to buy me this and the rest is history
My humble Collection
I have been collecting scale models for the past 4 to 5 years now and have managed to get a decent variety of cars in that. A few of them are extra special based on where I managed to get them:
The small Yellow Porsche on the right is from the official store of VW's Wolfsberg factory (The largest auto factory in the world)
The small silver Merc on the left is from the Mercedes-Benz Museum in Stuttgart, Germany
The Black Chevy Impala at the back is from the show Supernatural and I got it at the Frankfurt Motor Show '17
I had been wanting to add an F1 car and this one seemed to be the fitting entry into my collection.
Why the RB16B Monaco GP winner?
Well, I started watching F1 full time only since the start of 2020 (yes I am a DTS convert but believe that my knowledge is more based on watching the sport than that series) and after seeing how dominating the Merc+Ham combo was during 2020, I wasn't expecting much improvement in 2021.
However, 2021 blew away everyone's expectations. The title fight was just epic! The reasons that I felt were significant during this battle were:
I do not have a strong proclivity towards any driver till now but I believe that Max was definitely the better driver throughout the length of the season. To beat the 7-time champion in virtually the first season he had a championship-winning car is commendable.
Mercedes was pushed after a long time by Red Bull and the panic was evidently visible in the Merc camp. Horner might pass some snide comments here and there but handled the pressure much better than Toto IMO.
This was Max's first podium and first race win in Monaco and it was the first time he was leading the WDC.
Just sharing my thoughts on why I felt like getting this particular model – do not intend to stir up any debates on the 2021 season, I think we have had enough of that.
Now, enjoy the photos and videos!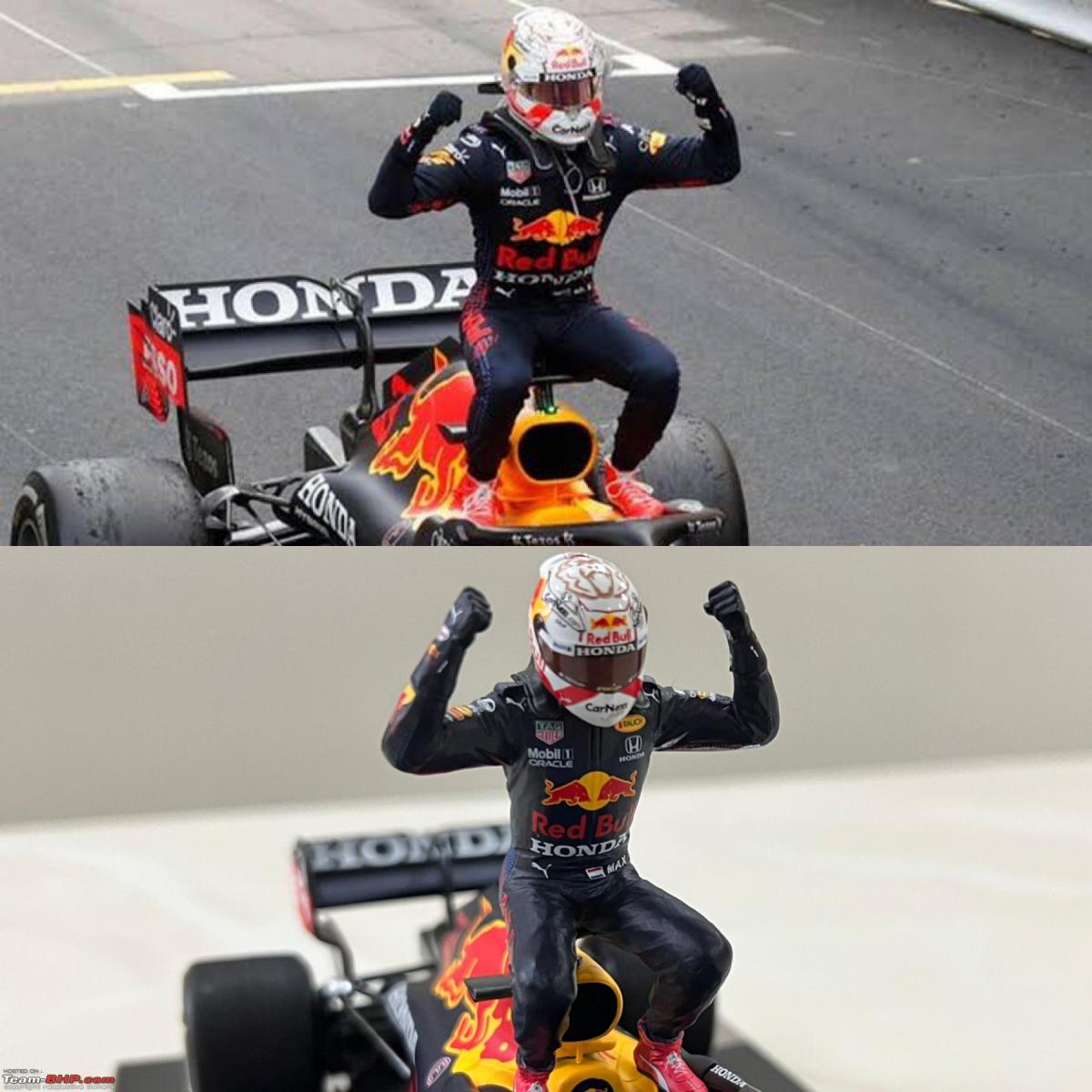 Videos
Unboxing
Side view
Long
Front
Check out BHPian comments for more insights and information.
Source: Read Full Article