Santa Trades in Sleigh for New Lexus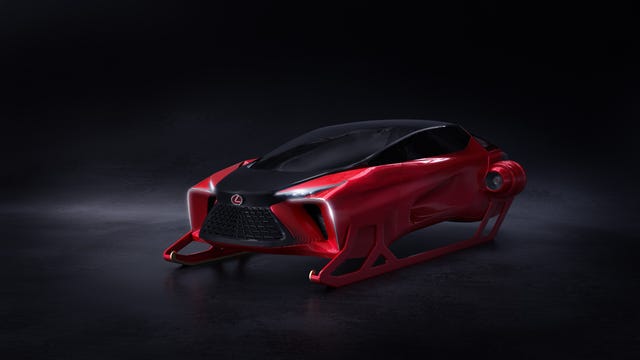 Perhaps tired of throwing good money after bad to repair the aging clunker he has had since he was invented over 150 years ago, or maybe tempted by the sleek new models he sees in all those sleigh magazines like Sleighweek and Reindeer & SkiTrack, Santa has traded in his traditional sleigh for a new model. And not just any model, this one's literally the Lexus of sleighs, the Lexus HX Sleigh Concept, released in CAD by Lexus of Canada, a place where they know sleighs.
"I'm a simple man, but the ol' sleigh has been looking a bit less refined than it used to," Lexus Canada quoted Santa. "It was time for me to upgrade my capabilities to help deliver toys to all the children on my nice list more efficiently, so the Lexus HX Sleigh Concept couldn't have come at a better time," Santa said in the press release. "Mrs. Claus is excited to drive it, too!"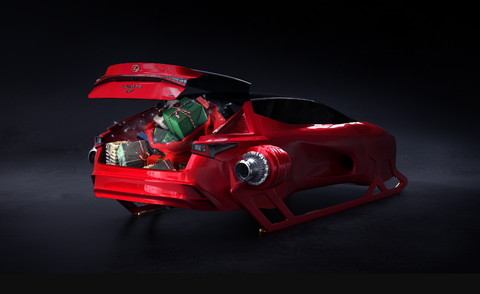 Designed by "Elite Takumi Elves," the new HX model brochure promises "…Endless cargo space (that) makes delivering billions of toys a snap, while an automatic trunk with Kick Sensor makes loading and unloading as easy as your favourite pie. Climate Concierge with Neck Warmer keeps Santa toasty at 60,000 feet, a touchscreen display with Embedded Air Traffic Control helps Santa navigate through even the most remote locations, and a custom Mark Levinson Surround Sound Audio System keeps driver fatigue at bay with the irresistibly crisp sound of Santa's favourite holiday tunes."
Likely all Christmas music all the time.
The purpose of the two jet engine-looking attachments on the rear fenders is unclear. A point muddled further by Lexus Canada when it sought out, of all entities, Rudolph to explain the sleigh's engineering. The reindeer claims in the release that the sleigh has "hybrid electric technology" but in the same sentence also says it "runs on 100% renewable holiday spirit." Powertrain design appears to be open to debate. Besides, what does a reindeer know about automotive engineering? But if you believe in Santa it doesn't really matter how the thing runs, he'll find your house and get down your chimney. So you better watch out.
Source: Read Full Article