Pictures: Attended the recent Porsche Friendship Day drive in Mumbai
The event was organized fantastically, with everyone maintaining decorum and following the rules and regulations.
BHPian CEF_Beasts recently shared this with other enthusiasts.
Every year on Friendship Day, Porsche Centre Mumbai holds a Friendship Day Drive for its customers in Mumbai. This Drive has been being organized for a few years now, but I came to know about it this year only and that too by sheer luck.
A few days before the Drive, Porsche Centre Mumbai (PCM) started posting "4 Days To Go", "3 Days To Go" and so on, on their Social Media handles. Since I was following this, I initially thought the Infinity Group was opening another dealership in Mumbai. It was when I asked @porschein.india on Instagram what were these posts about did I came to know that it was a Drive organized by PCM and not a new dealership as I had earlier thought. Porsche India came through and sent the location and time of the event.
The assembling time was at 7:00 AM and Maker Maxity, Jio World Mall, BKC, was the Flag-off Venue. The group (Porsche Owners / PCM Customers) would then head for breakfast to Bandra. I attended the event till the flag-off took place (the scheduled time of the flag-off was 7:30 AM) and all cars had assembled at Maker Maxity, BKC.
A school friend of mine from Powai accompanied me and both of us reached the event at 7:15 AM in my car, by then many cars (Porsches) and spotters had already arrived.
PS: I am neither one of those famous Mumbai Car Spotters nor a Porsche Owner, so I apologize in advance if any picture is not up to the mark
The quality of some pictures has been degraded since I had to mask the plates of the cars, also I have a few videos of the cars during the flag-off, not sharing them to protect the privacy of the owners.
Porsche Taycan
The torch-bearers of the Line-up when we reached were these two Taycans. As more and more cars arrived these Taycans were pushed back to the middle of the line-up while standing still.
Porsche Taycan Turbo S
This Taycan Turbo S finished in Neptune Blue looked quite stellar!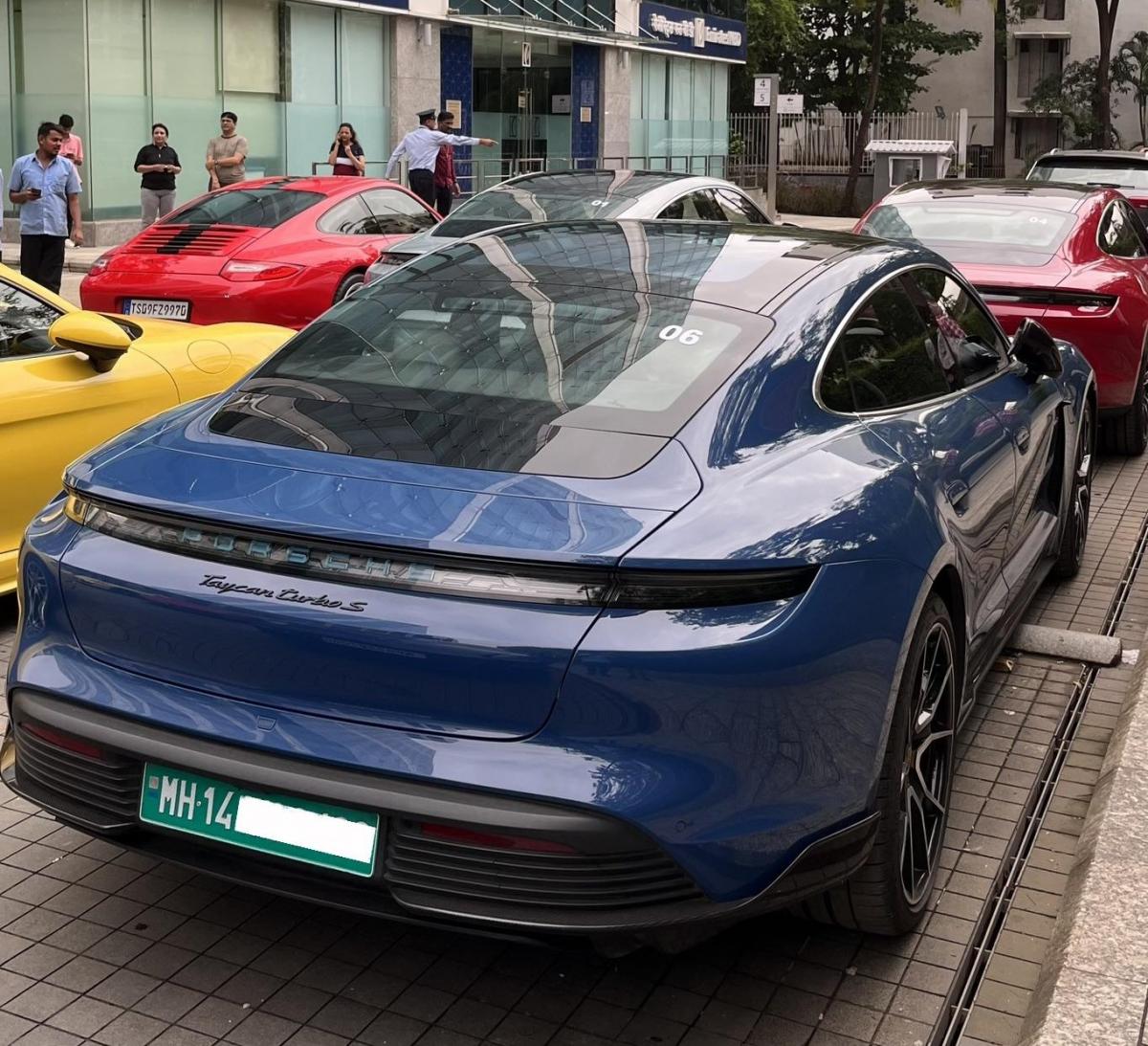 Porsche 911 Carrera S (997)
The car which kicked off the drive was this cool Red 997 911 Carrera S.
Porsche 911 Turbo (997)
This Black 997 911 Turbo looked spectacular with BBS rims and red brake callipers!
Porsche 911 Turbo (997)
Another 997 911 Turbo was there but with the Techart Type 2 bumper. The Golden Yellow Metallic colour and Carbon-Fibre stripes on the bonnet and roof mimic the 2017 Exclusive Series 991 911 Turbo S that Porsche had launched.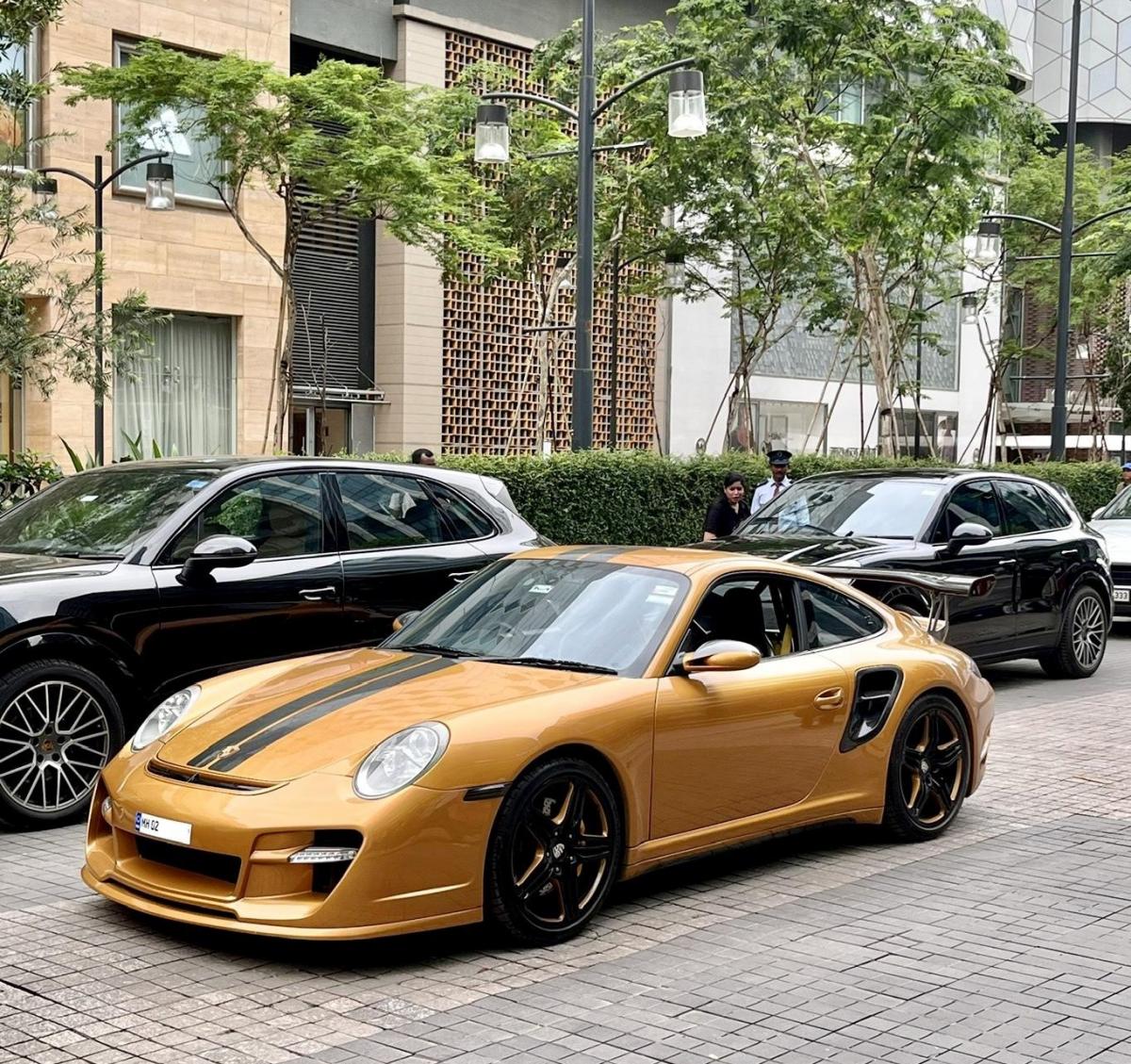 Porsche 911 GT3 (991.1)
This 991.1 911 GT3 bears the Martini Racing Livery and was present at Porsche's Festival of Dreams event as well. Has been really maintained well!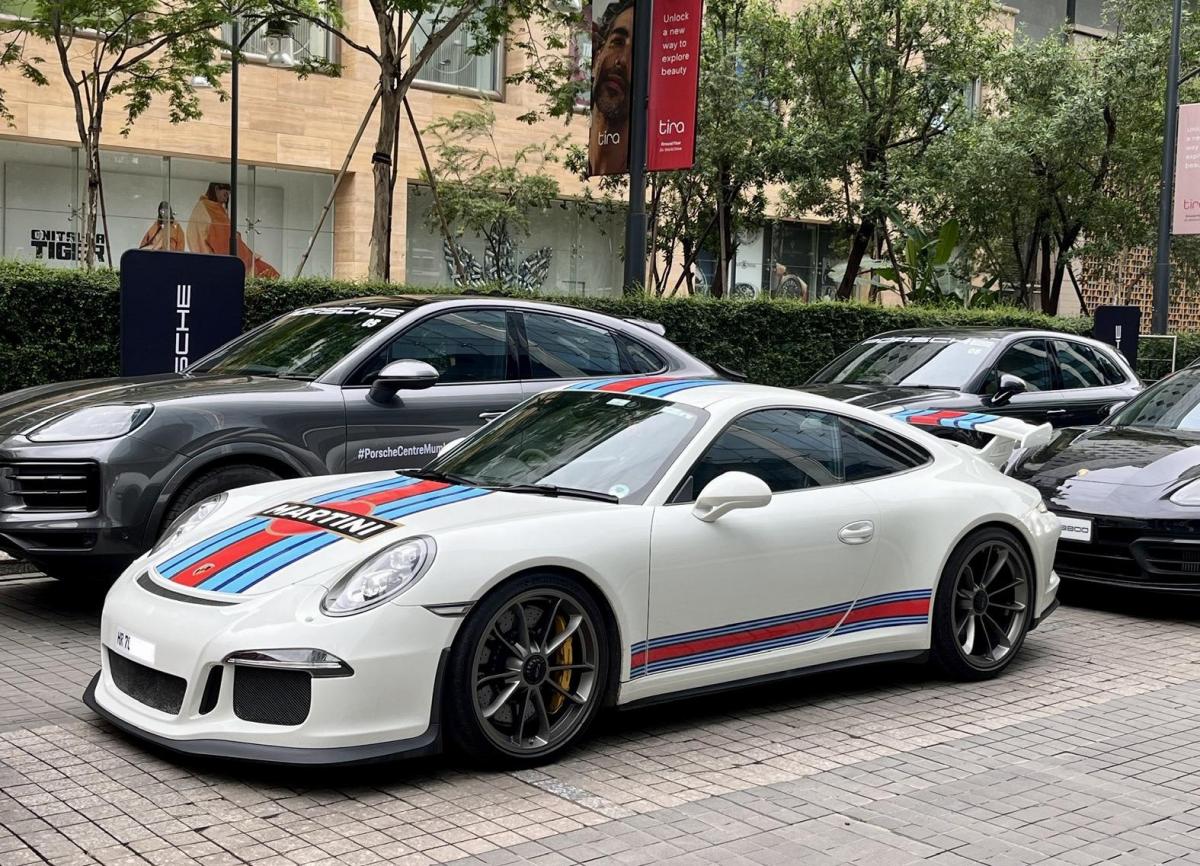 Porsche 911 Carrera S (991.2)
This particular 911 (992.1) Carrera S is finished in a very beautiful red colour and different from Guards Red.
Porsche 911 Carrera S (992.1)
Next up was this beautiful Gentian Blue Metallic (992.1) Carrera S with Gold wheels and Red brake callipers
Porsche 911 Carrera S (992.1)
The (992.1) Carrera S was a common sight at the event, this particular example was finished in Guards Red.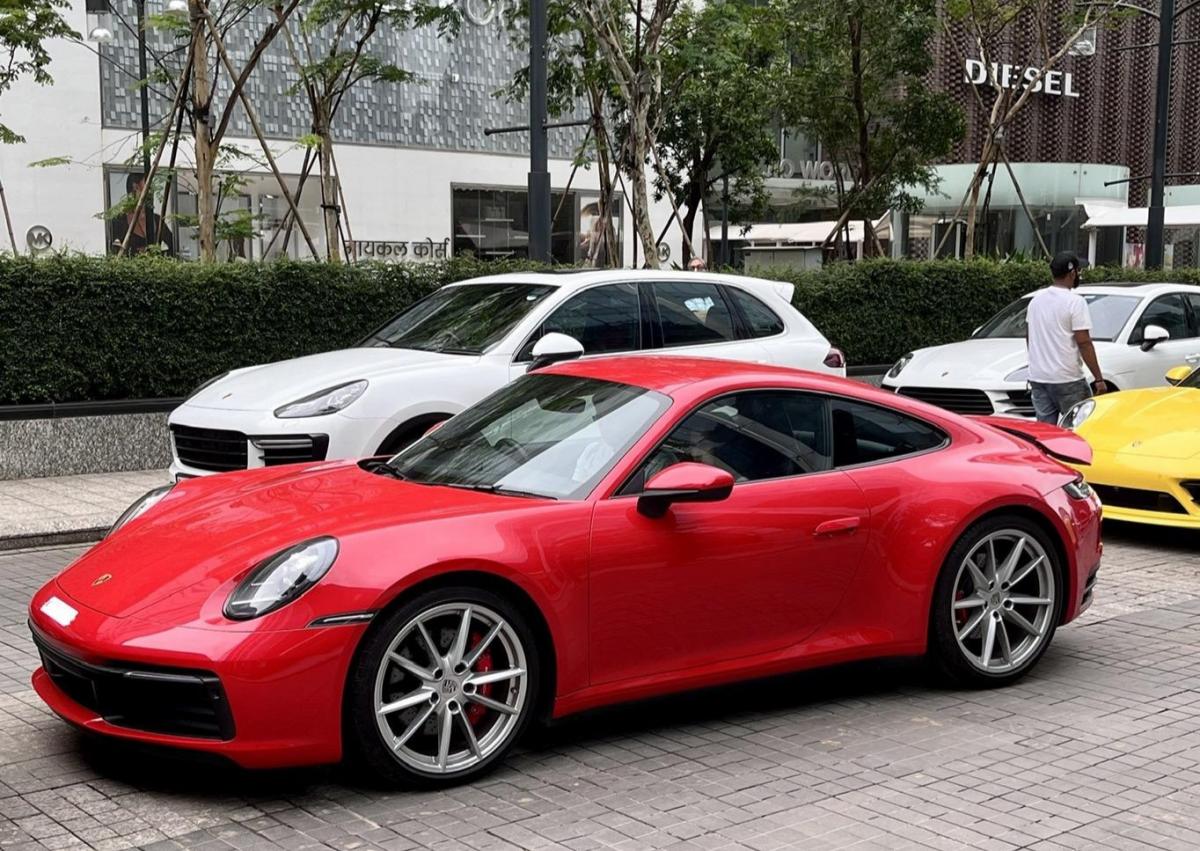 Porsche 911 Carrera S (992.1)
The final (992.1) Carrera S was finished in Racing Yellow, the owner is a very popular gamer in the Indian Gaming Community "8bit Thug" IIRC.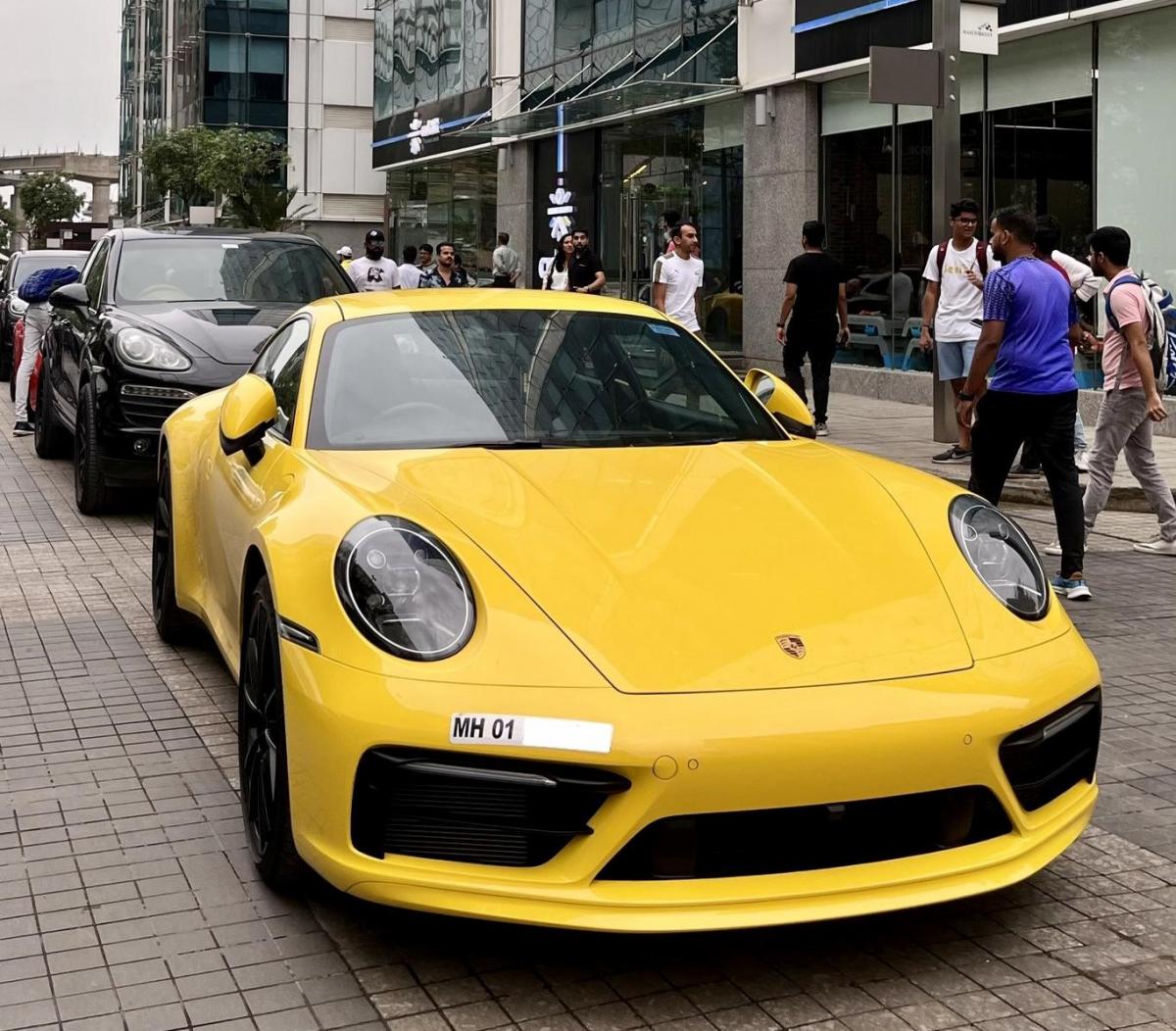 Porsche 911 Turbo S (992.1)
We reached the first 992.1 911 Turbo S in the lineup, and finished in a very tantalizing Ice Grey Metallic!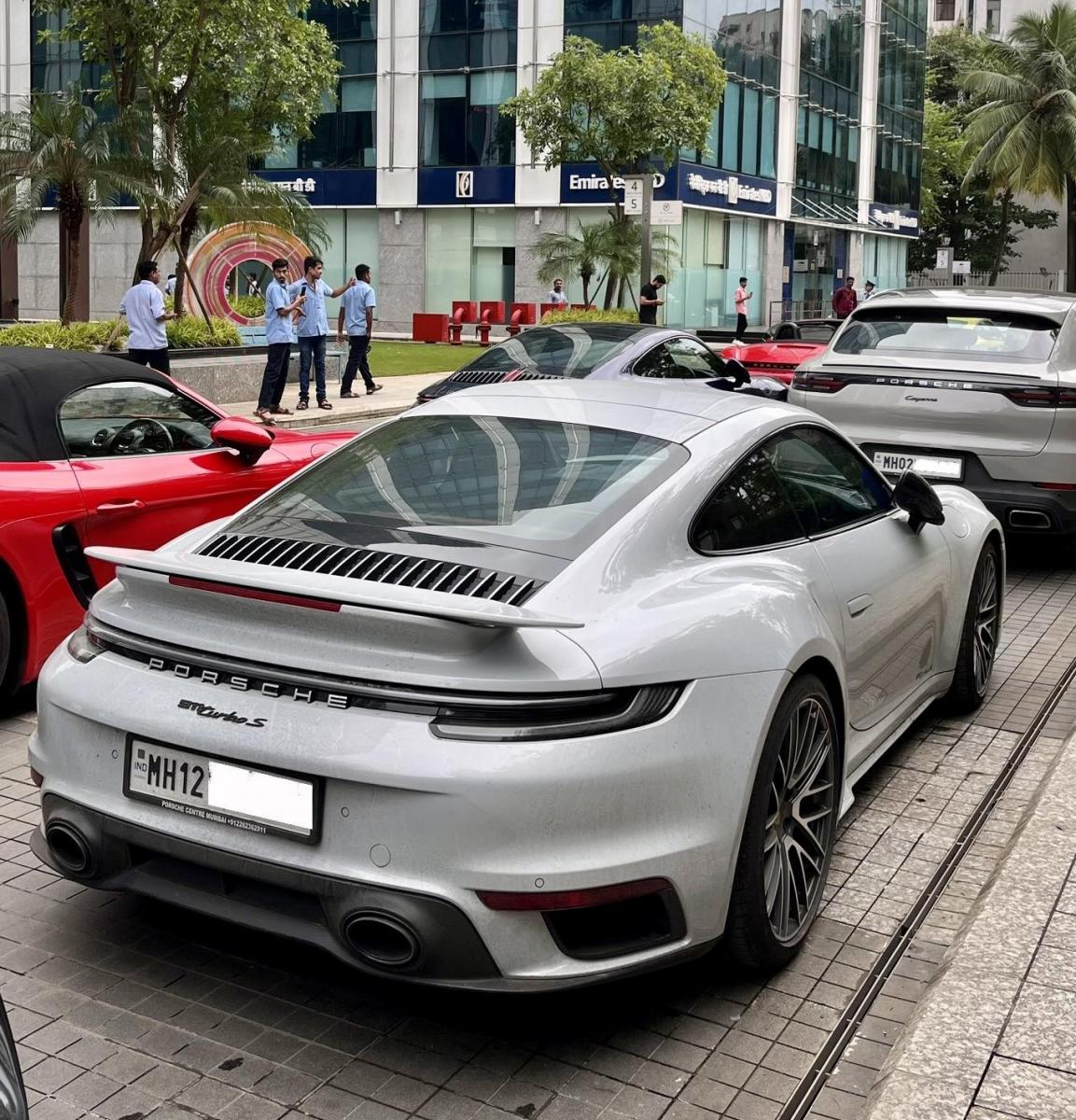 Porsche 911 Turbo S (992.1)
Another 911 (992.1) Turbo S painted in GT Silver Metallic with black stripes on the bonnet and a black roof.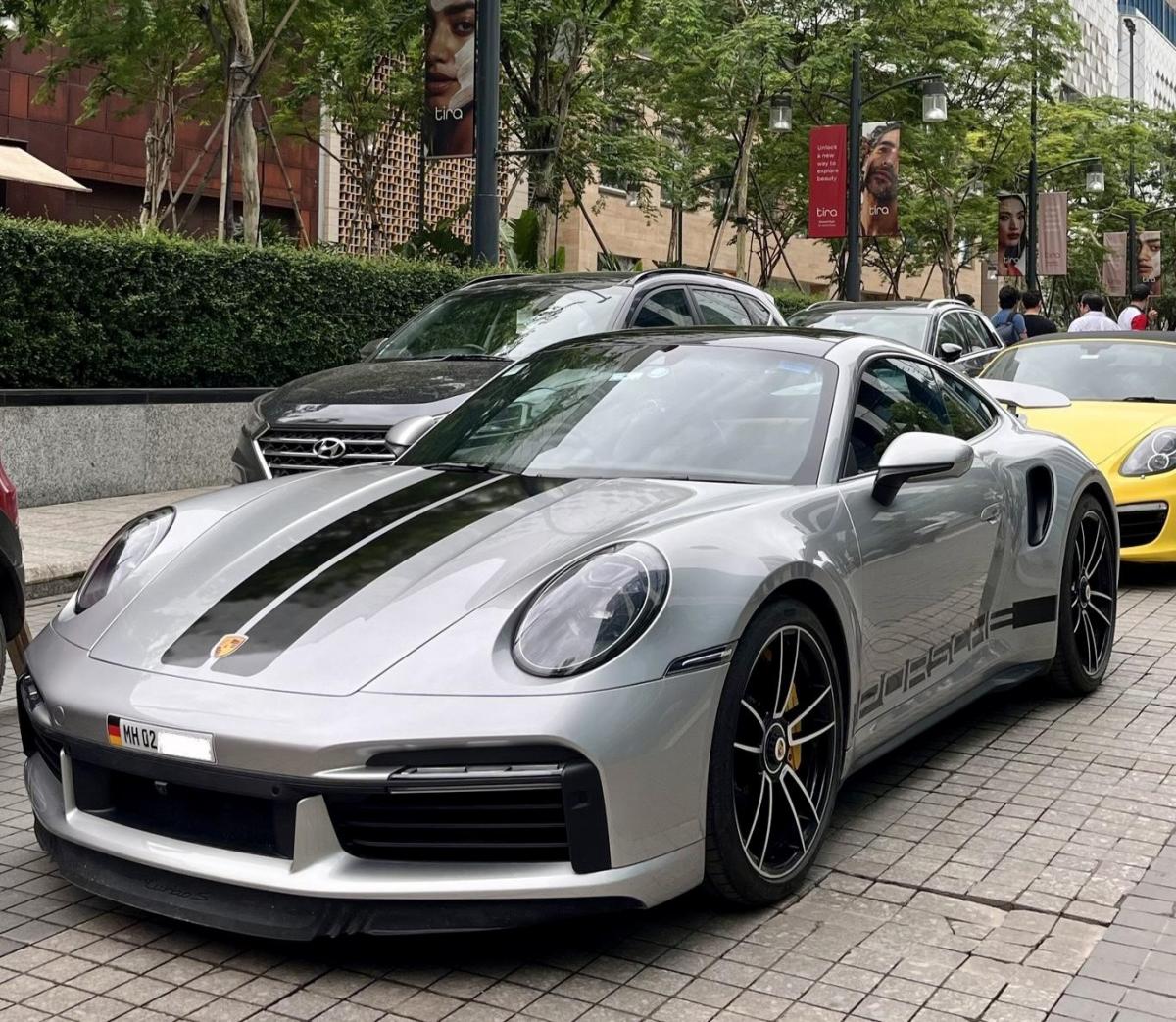 Porsche 911 GT3RS (991.2)
This 911 GT3RS stole the entire show as soon as it arrived, the exhaust note, the aero bits, the way the 'Lizard Green' colour was popping, everything was just perfect!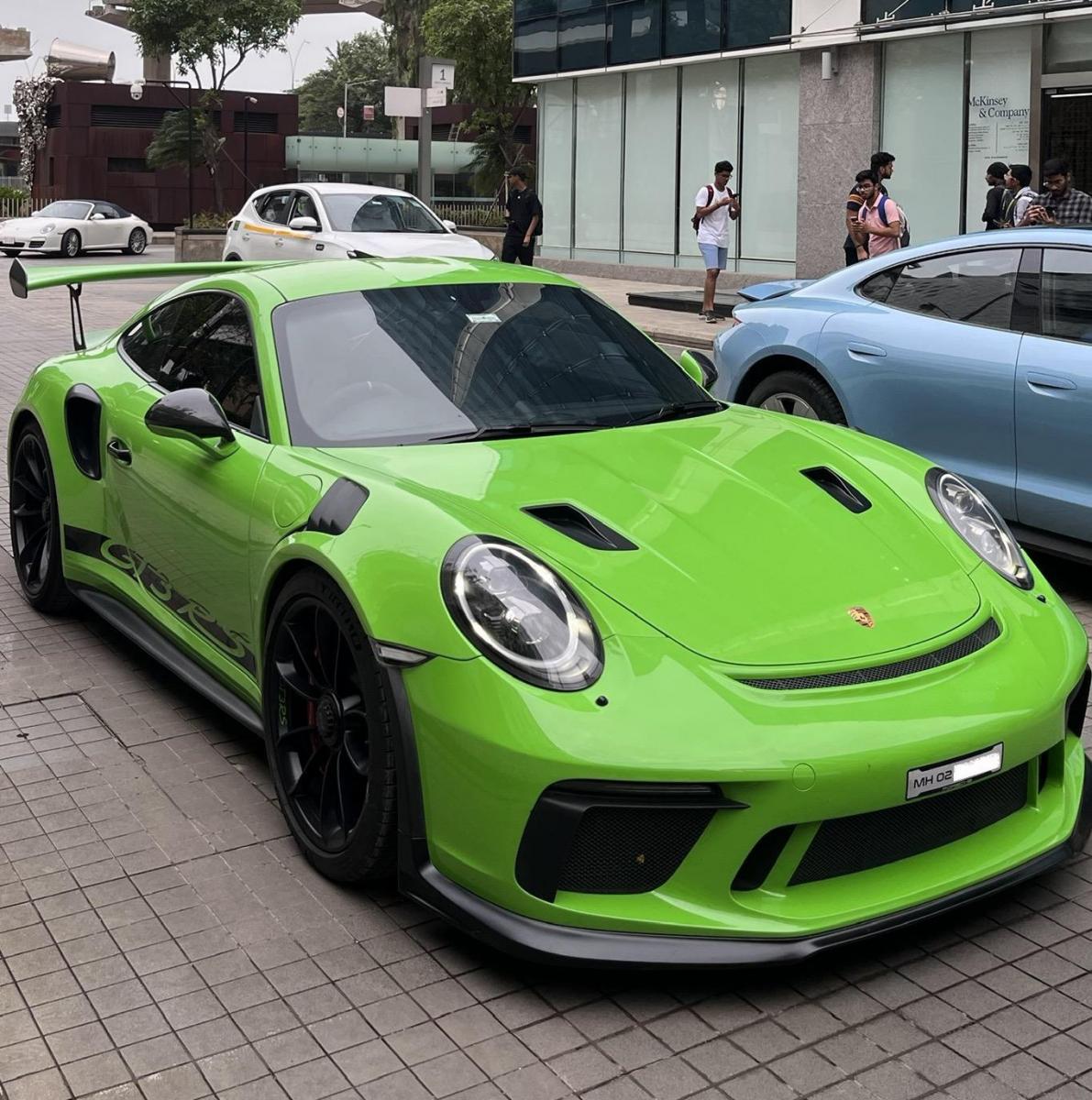 Porsche Cayenne Turbo
This Cayenne Turbo is finished in Dolomite Silver Metallic and the alloys complement the colour and car brilliantly!
Outro
The event was organized fantastically, with everyone maintaining decorum and following the rules and regulations. The flag-off was delayed by 30 minutes but at such an event it's expected.
A big thumbs up to Porsche Centre Mumbai (Infinity Group) for holding this event and letting ordinary people catch a glimpse of these superb cars. Porsche India held the "Festival of Dreams" event in Jan 2023, which I couldn't attend since I was away at college, so this opportunity was a godsend for me! I hope the Infinity Group holds a similar drive for BMW owners as well, something which Navnit BMW does regularly.
The Cult Fitness Centre in Maker Maxity had fitness-seekers leave their Sunday Morning session to witness "Stuttgart in Mumbai".
Check out BHPian comments for more insights and information.
Source: Read Full Article