Ownership Review: 8000 km with my Honda CB350 RS
I test rode a number of motorcycles, including the Bajaj Dominar 400, KTM 390 Duke/ADV and even the Royal Enfield Classic 350.
BHPian SVK Rider recently shared this with other enthusiasts.
Hello TBHPians, myself Souvik Chatterjee also known as SVK Rider as per my TBHP handle.
I am from Kolkata, and I work in a Marketing profile. Apart from my regular job, I have been riding motorcycles since my college days, and this is my first ownership review on TBHP. This thread is going to be long and descriptive in my own way; please bear with me. By the time this thread will be published I have covered around 8,000 km in my CB350RS having a clear idea about the ownership along with two services from BigWing Kolkata.
Background
My first motorcycle was a humble Yamaha Fazer 125cc in 2004, with 4 gears no self-start no disc brake forget about modern aids like ABS and slipper clutch. However, it served my entire college life along with the beginning of my professional career for 8 long years and close to one lakh km and lots of memories had to let her go for something new.
Going on 2012
The second one was also from the stable of Yamaha and once again it was Fazer only. I loved the overall feel of the motorcycle and got myself Fazer 150 for my daily duties. It was the first motorcycle which took me to the Himalayas and gave me the actual freedom of exploration without any worries. However, after 2 years and a few months felt the need for a little bit more power and style so sold it off for the next one.
Fast Forward to 2014
The next was the mighty CBR250R a.k.a Renesseme, and she will be there in my heart forever. Once again close to one lakh mark and numerous trips both long and short, with a heavy heart had to let her go. The main reason for letting CBR go is the unavailability of spares from Honda and the lack of proper mechanics in the nearby service centres. After Honda pulled the plug off for CBR when the BS6 norms came into the picture, it was difficult to find brake pads also on time. Every small item had min 1 week waiting period if u need them and if something major needs to be replaced, I had to wait for more than 3 weeks also. However, apart from this problem, CBR was bliss to ride.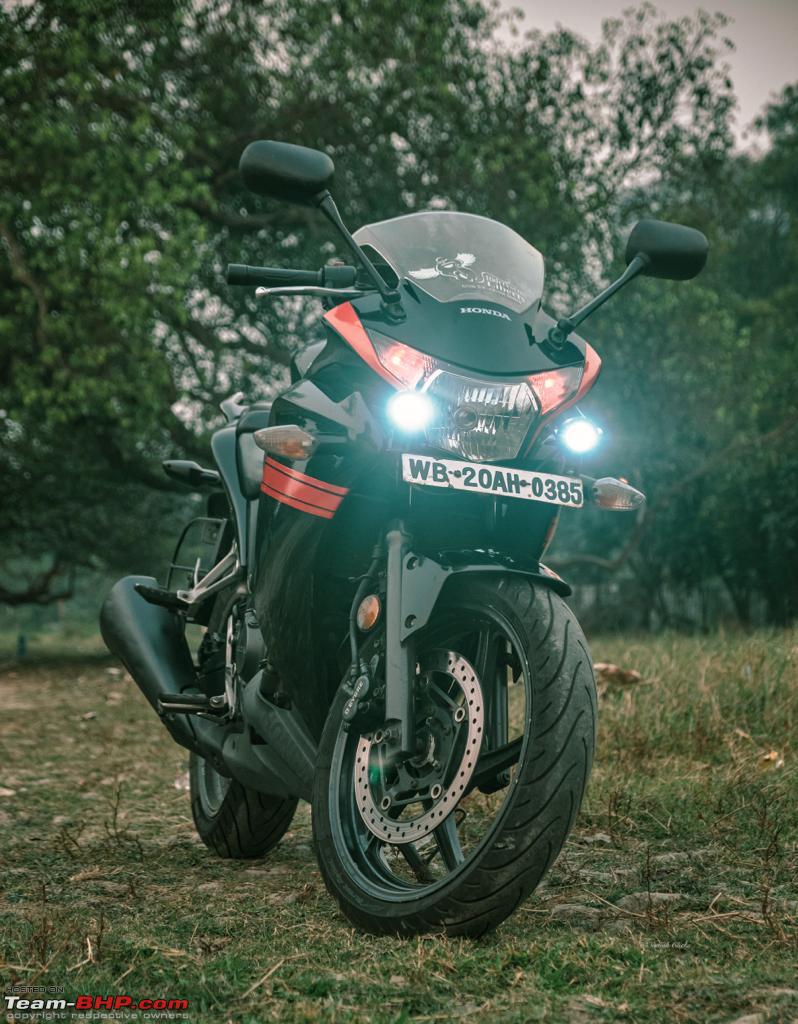 Present Day Scenario – 2021
After real-time, detailed research for which motorcycle to be chosen for my next daily work and occasional highway rides, I came up with a few final names which I needed to test ride in the long term. I had a budget of Max 3/3.2 lacs for this one and based on that I start my final list.
Royal Enfield 650 twin
A fantastic retro motorcycle. In fact, I was keen on getting a neo-retro for myself after I test rode this machine only. Superb engine, light clutch, and fantastic growl. Cruising at triple-digit speeds on the highway is bliss and overtaking takes hardly any effort and time. Complementing that with a proper retro look made this bike really a good option for me. However, with all the pros that this bike has the cons were not at all acceptable to me. The main disadvantage for me owning a spoke rim motorcycle is the lack of tubeless tyres, I have used tube tyres extensively and I just do not want to go back there. Add on to that the tyre and rim size where finding a proper tyre is a real pain for 18" wheels plus I felt the tyres are too skinny for my liking also. I rode the interceptor both on highways and in extreme city traffic also, the weight is troublesome for daily usage and the seat is kind of useless for long rides. Hence irrespective of good power and VFM I ruled out the 650 twins from RE.
Bajaj Dominar 400 BS6/new edition
Absolutely brilliant machine and fun to ride on the highways. Really great VFM and easy on the pocket to maintain. Parts are cheap, however, doesn't last long in my experience. The new-gen Dominar sounds good, handles better than the previous-gen Domi, great headlight throw, decent with low-end torque. But I wasn't ready to take the fuss of the service centre. My childhood friend and one of my brothers do own Bajaj NS and Domi respectively and they are really dissatisfied with the service support of Bajaj and told me on the face, if you can take their non-sense excuses through the entire warranty period then it is a good bike. This statement was really evident with the bajaj sales guys only who refused to give me a proper test ride, they said that Bajaj does not give test ride bikes (Kestopur OSL and AJC Bose Road OSL and Thakurpukur OSL) and they can give me test ride in-front of the showroom for few hundred meters only, which I feel totally insufficient for choosing any motorcycle. Moreover, I was not very keen on the looks of the newly launched Dominar and the colour options were also not very attractive to me. The bike feels heavy in city traffic conditions and not that easily clickable also (Maybe I am a thin & lean guy and don't have enough muscle power to handle the weight). Hence the Dominar 400 also was ruled out.
KTM 390 Adv/Duke
Now people will start bashing me if I say I do not like the KTMs particularly. Yes, they do have great performance, and awesome handling, may be reliable these days, however, I never liked the looks of KTM. There's a saying that "If you do not look back after parking your ride, you've chosen the wrong one" and I never felt like looking at any KTM admiring the beauty at all. I test rode the 390 adv, Rahul was helpful in arranging a good test ride. But after riding it for a substantial period didn't feel the connection with the motorcycle at all. The only thing which attracted me to KTM is the RAW power of 390, the rest nothing connected me ever at all. So even if I thought BS6 KTMs will be different and would connect me, they didn't do any good and hence ruled out.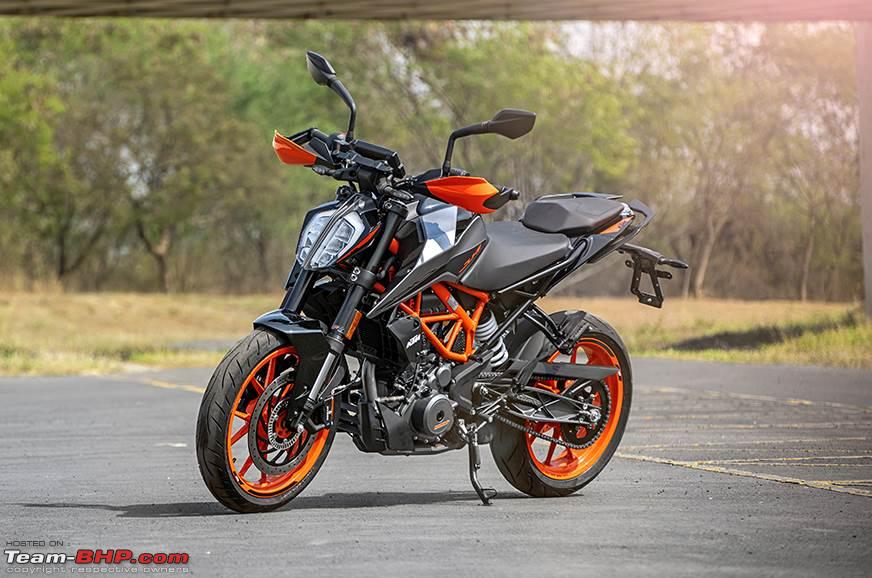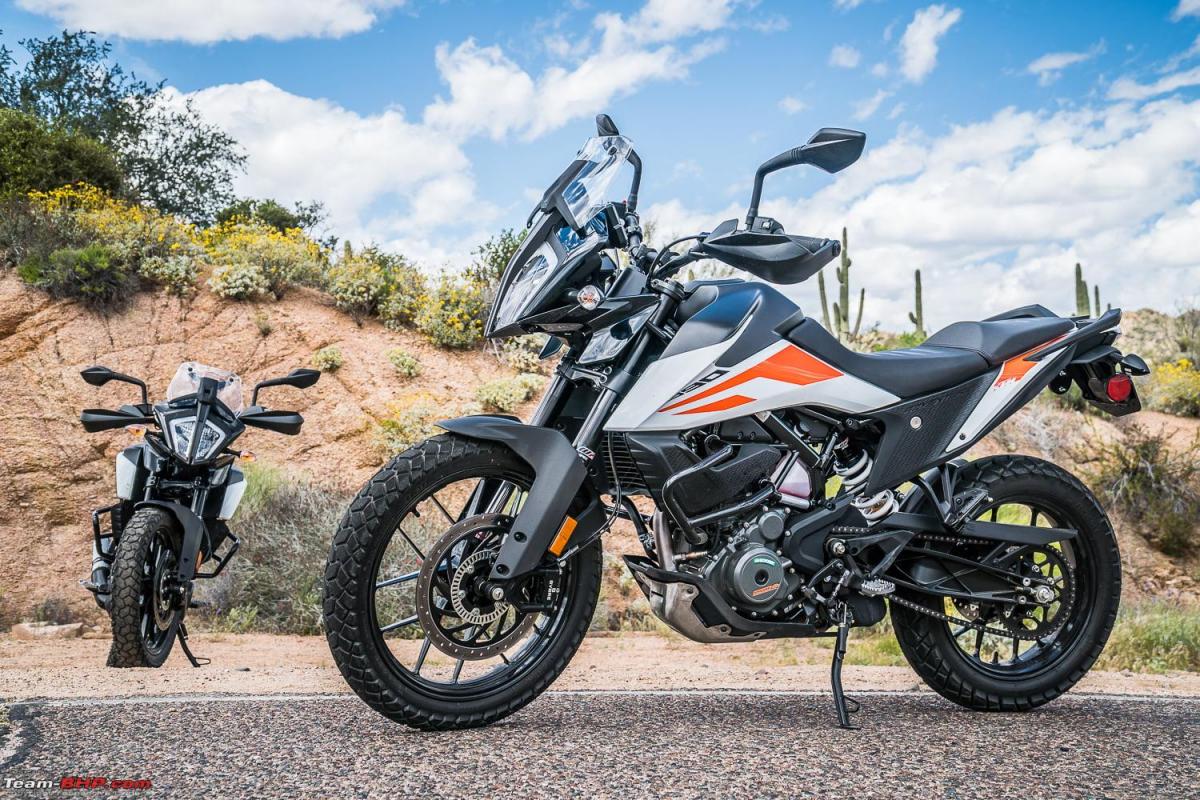 With the major 3 motorcycles ruled out of my list, I was really having difficulty choosing a motorcycle which is comfortable and can carry me and my pillion and occasionally roaming with my daughter and day to day basis office work and other necessary things. Hence, I started to shift my focus toward the new retro class of motorcycles.
Royal Enfield Classic 350 New Gen
Really adorable machine, Royal Enfield really made a great motorcycle with all the aids required in present days. I didn't like the seating position of the Meteor 350 hence classic was the only option left from RE stable. I loved the way it looks, the tubeless tyre tripper navigation, ABS everything which I needed was there. Test rode the bike and it impressed me. However, the fun factor was missing as the bike isn't particularly agile. It shows its weight in heavy traffic and corners. Hence, I was looking for something a bit more agile having all the qualities of the classic. I am not attaching any pictures of the classic as it is quite a popular motorcycle hence all of us have seen it multiple times.
Jawa Motorcycles
I didn't even consider them, as I didn't like the overall feel when I took the test ride, plus the service part of Mahindra two-wheelers is pathetic as per the experiences of owners.
Honda CB350 Highness
This motorcycle ticked almost all the boxes which I needed for my ride. The only thing I didn't like is the rear tyre, again an 18" and not so wide for my taste. Test rode it properly and was really satisfied, still wanted to try the RS version which actually took my heart at first sight only.
Honda CB350RS
The first time I saw the motorcycle in the showroom, I have fallen in love with the motorcycle. Yes, there are cons which I will be discussing in the later part, for here I am sharing the factors for which I choose this beast. The looks are attractive, and the seating stance and the rider triangle were perfect for my liking. The Ground Clearance was enough for my daily usage. The tyres are fatter (150 section), all LED (though I prefer halogen for the headlamps), and the neat and scrambler like seat. The tail section looks fantastic. The performance is decent, better than classic. Despite having close to 180 kg, it doesn't feel heavy at all. The motorcycle is agile and very confidence inspiring in the corners also. The traction control really helps in adverse conditions, the ABS works perfectly, and braking is good compared to the others. The only glitch I felt was a lack of top-end power which is negotiable for me as we hardly cruise more than 100s for long rides these days. Hence with a joyful heart decided to go with the unmatched reliability of Honda with their new machine CB350RS Red colour.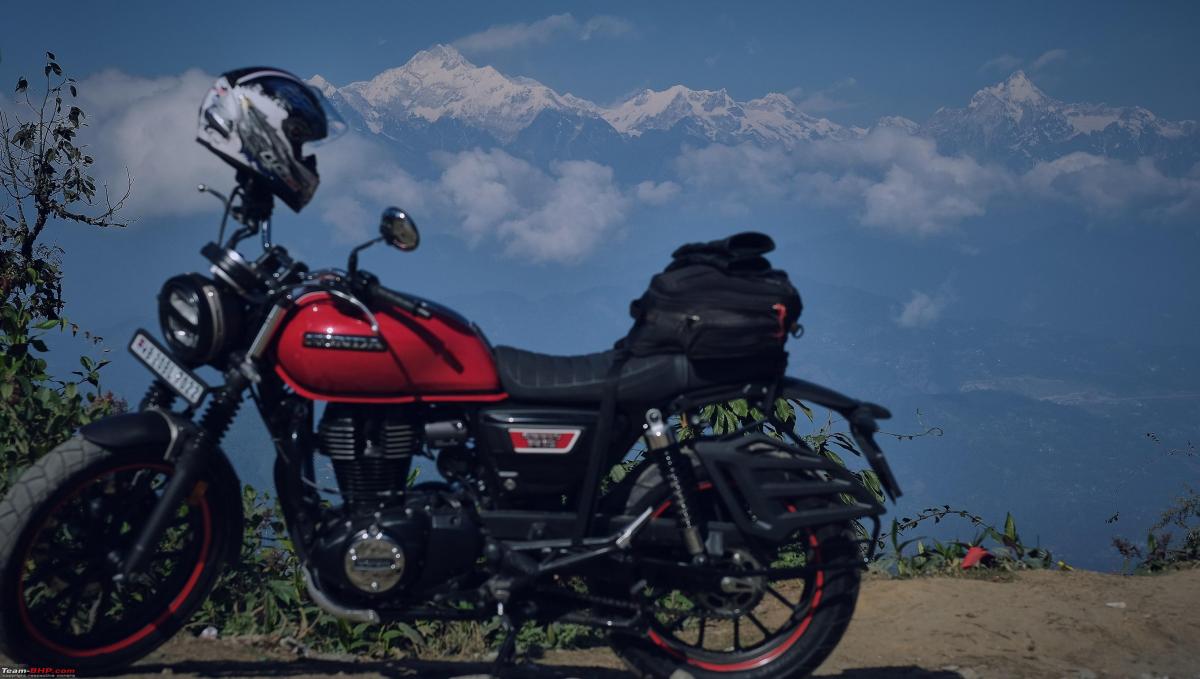 Booking & Delivery
Now when everything was set and finalized, booked the bike on 9th November 2021 and asked Nilay (BigWing Salesperson) if I will take the delivery the next day only.
The process was smooth and hassle-free. Booked with 5000 rupees and next day on 10th November 2021 morning went to the Big Wing Kolkata showroom near Chinar Park, New Town Kolkata for the delivery. There was two freshly arrived stock with updated ECU for Red colour RS available with them and Nilay proactively showed me both to choose one from them. Checked primarily and chose one, both were perfect so anyone would have been great for me.
After I choose the bike, they took it to the service centre to make the bike ready with a few of the accessories I bought along with the bike:
Leg Guard – Genuine accessory from Honda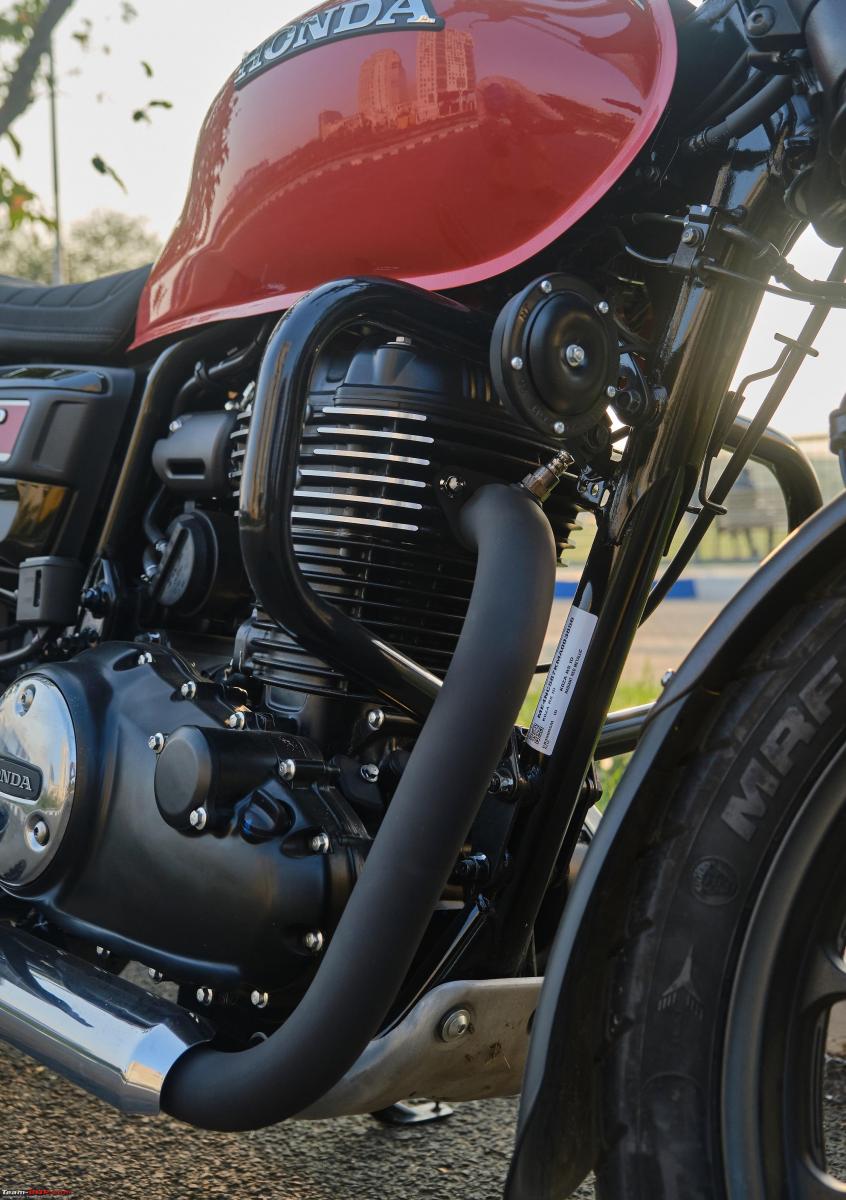 Front Mud Guard – Another genuine accessory from Honda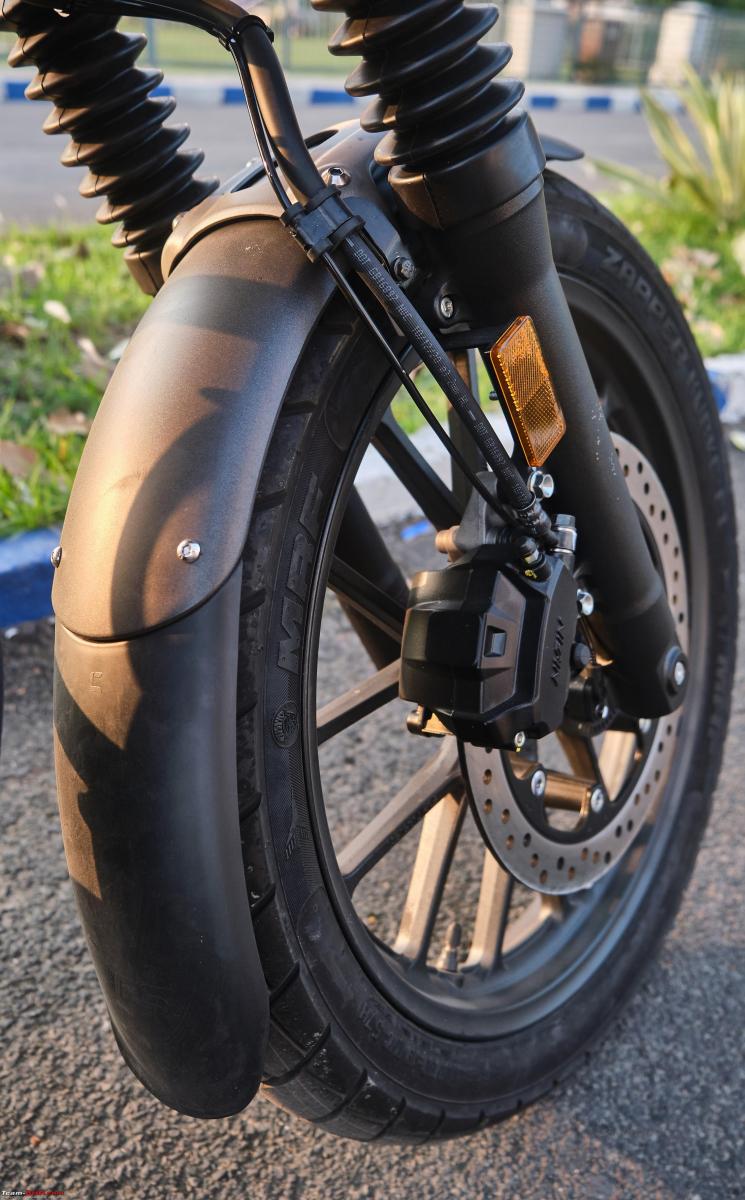 Tank Pad – Genuine accessory from Honda again.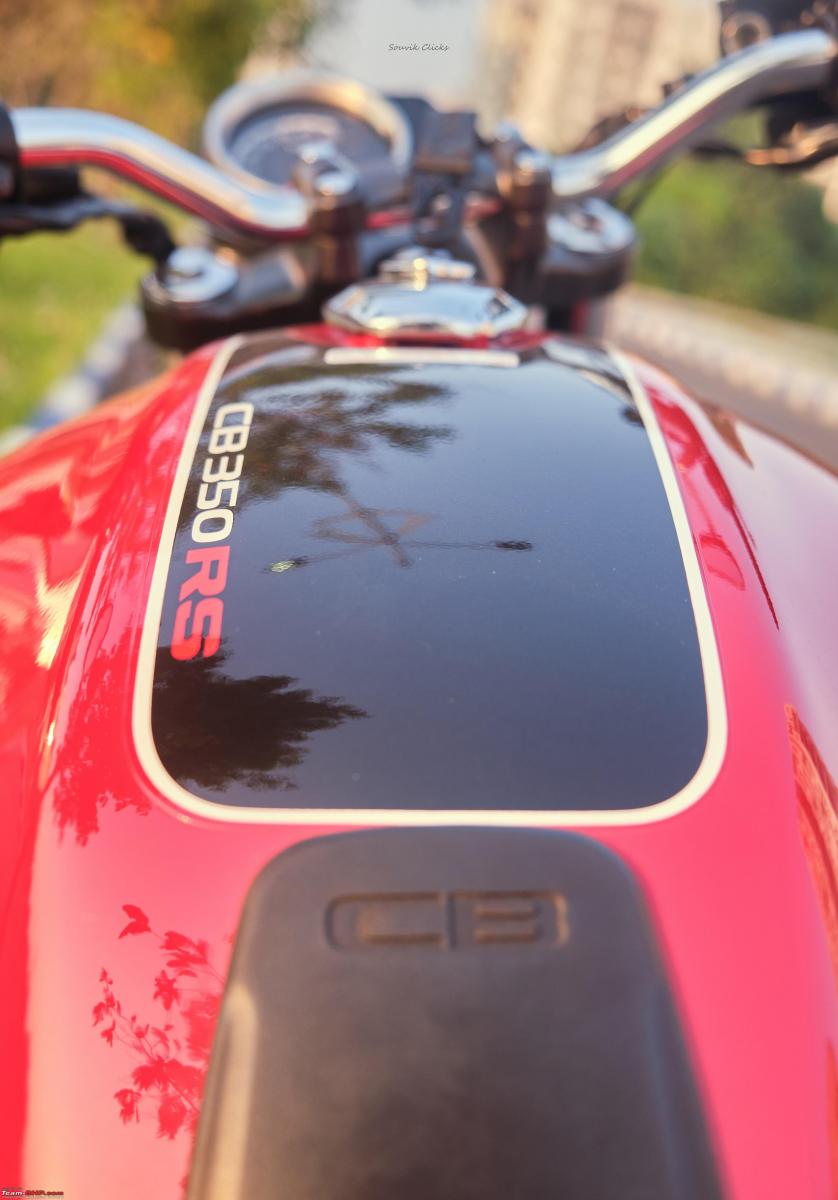 Though many people prefer Zana leg guards with sliders a lot, for me those are too wide which sticks out of the actual dimension of the motorcycle and to me it looks odd. Hence, I preferred the original Honda leg guards, which go well with the motorcycle.
The first sight after getting ready.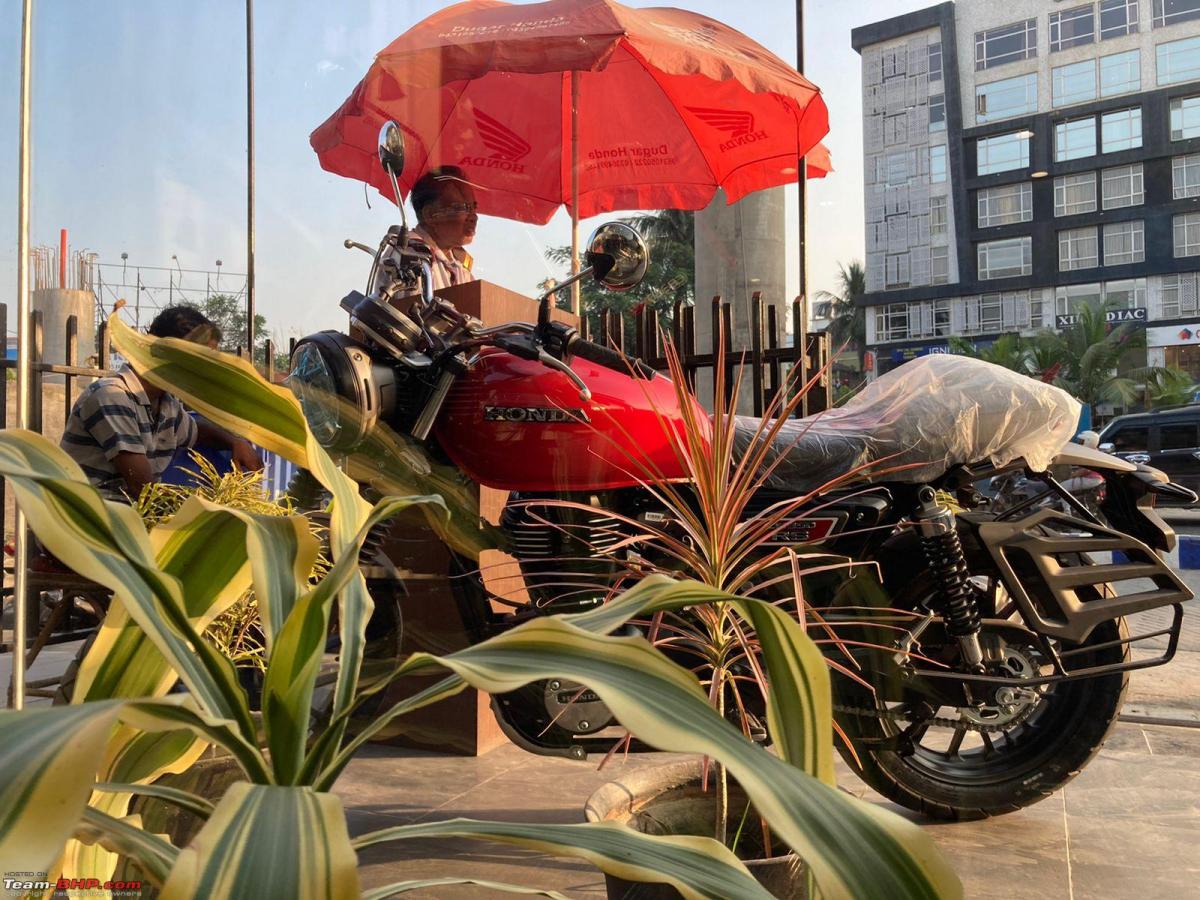 The total amount paid to them was INR 2,41,000.00 including everything.
Honda does provide a 6-year/81,000 km extended warranty which was also included in the total price paid.
Continue reading BHPian SVK Rider's Honda CB350RS ownership experience for more insights and information.
Source: Read Full Article