Our new BMW M340i xDrive comes home: Ownership review
I have been consistently managing an average fuel efficiency between 11.5 – 13.5 km/l on highway runs.
BHPian krishsreedharan recently shared this with other enthusiasts.
Preamble:
Like all momentous decisions in my life, this one too started very innocuously on the 23rd of August, 2023, while on a drive back from Bangalore to pick up my wife and my father-in-law, who had just been discharged from hospital after a bad case of food poisoning. The Endeavour was performing flawlessly with just over 98,000 km on the ODO and I had this casual conversation with my wife that, given the rather empty and smooth roads, how I would love to be driving a good, fast car. This is how it went.
Me: You know, at this point with such empty highways, I wish I had a fast car.
Wife: What are you thinking of?
Me: How about a BMW M5 Competition with its stonking big V8
Wife: How much does that cost?
Me: A couple of crores after selling off both my kidneys. But they don't have it on sale anymore in India.
Wife: At this point would you want to put so much money on a car which would surely depreciate the more you used it?
Me: Yes. That's my thought too. But you know, there is another car which is within striking distance. It was expensive but not THIS expensive
Wife: And which one's that?
Me: The BMW M340i xDrive. I've been drooling over it ever since it was launched in India. To me, it is the perfect balance between an all-out M Car and a practical 4-door saloon. It's as close to the perfect sleeper that one can get today.
Wife: If you like it so much, why don't you pick one up?
Me: Nah. I cannot afford another car now. This can only happen if I let go of this one (the Endeavour)
Wife: Maybe if you so badly want it, once we are back in town, check out how much you can get for this one and then see if it makes sense to let it go and get your dream car.
At this point, I had a hard time believing that I was actually hearing all of this, knowing how much she liked the Endeavour. But knowing that if I showed the slightest bit of excitement, the idea would be shot down immediately, I just shrugged my shoulders and let it pass for the time being. But me being me, as soon as I got into town, I set the ball rolling on the task of finding a suitable buyer for the Endeavour.
The Trigger:
Jump-cut to a few days later. We were catching up on some TV at the end of the day when she started the topic again.
Wife: You were talking of some BMW the other day. Can you show the car to me?
I casually opened the browser on my SmartTV (thank God for these gadgets) and navigated to the BMW India website to show her the M340i – and she was hooked at the first instance looking at the stance.
Wife: Looks very good. I think you should give this a shot.
And boy, did I give it a shot? The very next day, I called up my Sales Advisor in the local BMW Motorrad and told him to find out who would be the best person to talk to in case I was interested in an M340i. True to his style, he got in touch with the Senior Manager of BMW Motorrad, and through him, got the Sales Manager in this dealership to get in touch with me.
I got a call within a day and I had a brief but fruitful chat with the Sales Manager. At the end of the chat, he informed me that once I paid the booking advance of ₹ 1,50,000/- he would be in a position to deliver the car to me by the end of October. It was currently the end of August. He followed this up with the quote for the M340i xDrive Shadow. He also assured me that within a week, he would organize the Test Drive car so that I could experience it for myself.
Now that I had a clear idea, the first action item was to find a buyer for the Endeavour. To cut the long story short, a buyer reached out to me within a few days and within the end of the week, the Endeavour was sold. Suffice it to say that I was very happy with the price I got for it after 5 and a half years and 100,000 km. Most importantly, it would pay for my contribution towards the M340i.
The first thing that got done was that the Booking advance was paid. And the waiting started. Just like in the case of the GTL, this started a stream of viewing YouTube reviews of the car and also going through the Bimmmerpost forum to try and get to understand this beast better. About a week later, I got the call that the Test Drive car had arrived and that I was most welcome to visit the dealership and test drive the vehicle. At the appointed time on September 12, the home minister, my son, and I went to the dealership to test drive the car.
I let the home minister take the lead by driving the car first. She started off by stating that she was going to do a slow drive and within a few minutes, she was driving as though she was in a hurry to get somewhere.
I had to remind her that it was a demo car and to go easy. We had a fairly long test drive and I could sense at the end of it that the buy-in was complete.
The Process:
The next day, the Sales Manager paid me a visit to my office since I had let him know that I would like to discuss pricing and discounts. After all, we are Indian, and asking for a discount on anything is our birthright, no?
As I welcomed him to the office, he was enquiring as to how the test drive went and I casually mentioned to him that the test drive went well, but I felt a bit let down that I have to wait until the end of October for the car to be delivered to me. He gave me a very pleasant surprise by stating that due to the volume that his dealership was doing, he was able to bill a Tanzanite Blue M340i xDrive Shadow edition, fresh off the production line, and that the car will be in his Chennai yard within a day or two. The date was September 13, 2023.
We finished all price discussions and negotiations including BRI and BSI Plus for the maximum time possible and then I started the financing process. Like with my GTL, I decided to go with BMW Financial Services for this vehicle as well. Since I was going to register the car in the name of my Business to avail of the benefits of Interest write-off as well as Depreciation, I got the paperwork rolling. Simultaneously, I made my part of the payments to the dealership and the wait was on.
As usual, BMW Financial Services did a thorough job of application scrutinization and finally released the balance payment to the dealer. It was game on. This happened on September 20th, 2023. The next day, I got an SMS to trigger the issue of the Insurance Policy, which I promptly did. On the morning of September 22nd, I got an SMS from MoRTH that temporary registration of the vehicle had been completed at Chennai. I got a call that evening that on Saturday the 23rd of September, the car would be moved by truck to Coimbatore. At that point, I requested that I would like to be present during the unloading in Coimbatore, and they said they would be happy to have me there.
The Arrival:
At 4:30 pm on the 23rd of September, I got a call that the truck had arrived. Immediately, I picked up my son and we headed out to BMW KUN-Exclusive to catch our first glimpse of Barracuda. And what a sight it was.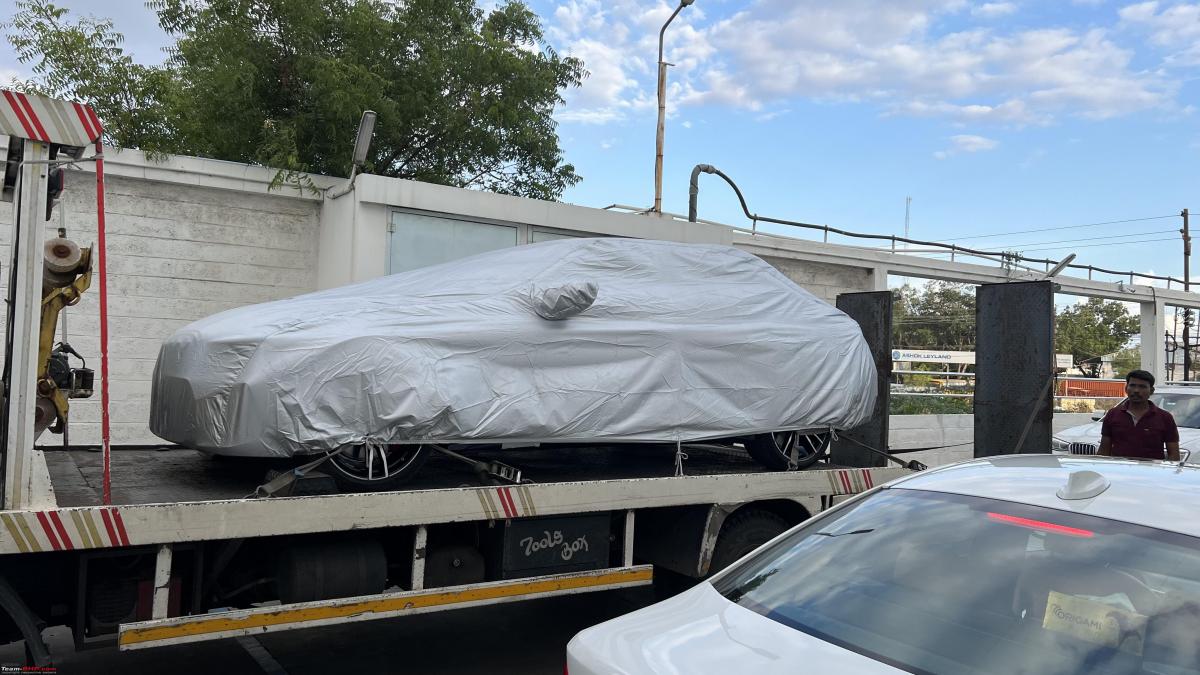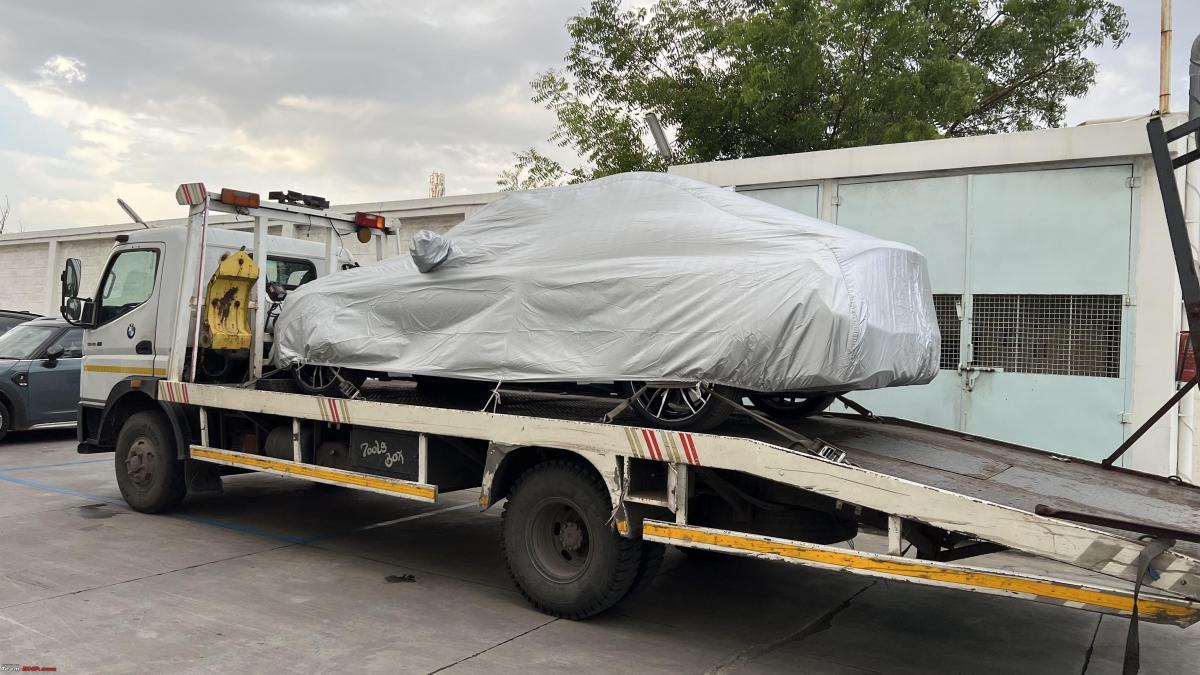 I had to pinch myself a few times What started off as a simple conversation ended up in my getting the car which ticked all the boxes for me – big engine and lots of power.
Did a quick walk around and checked out the vehicle. A few pictures from that initial walk-around.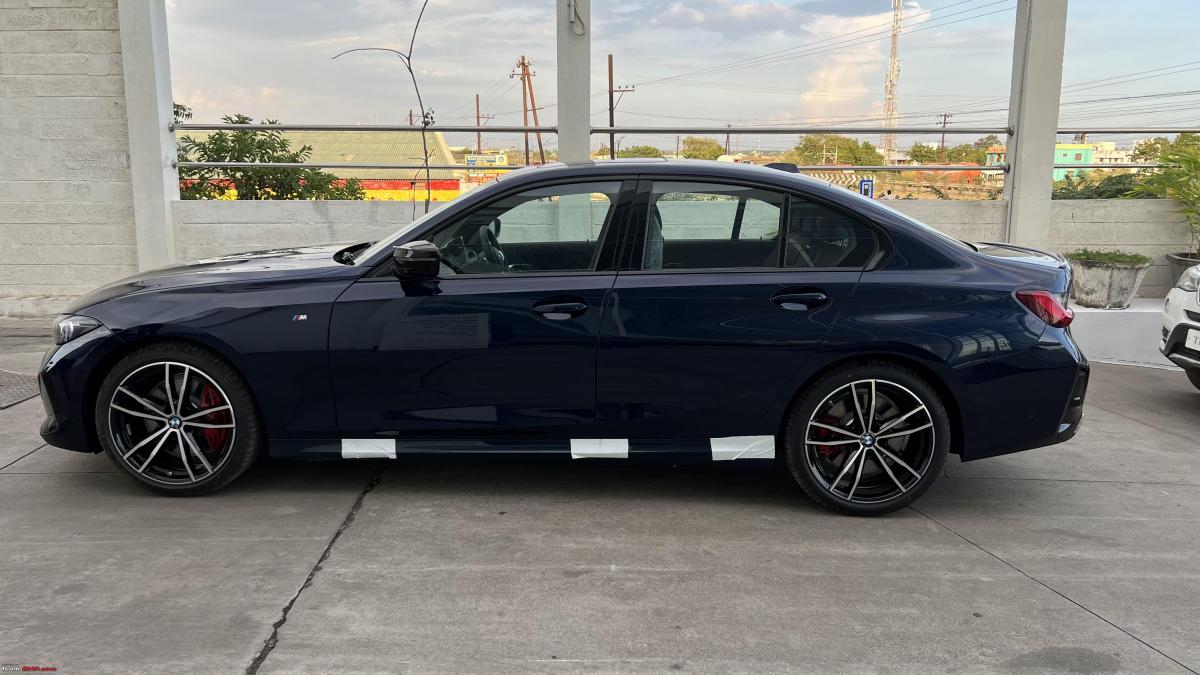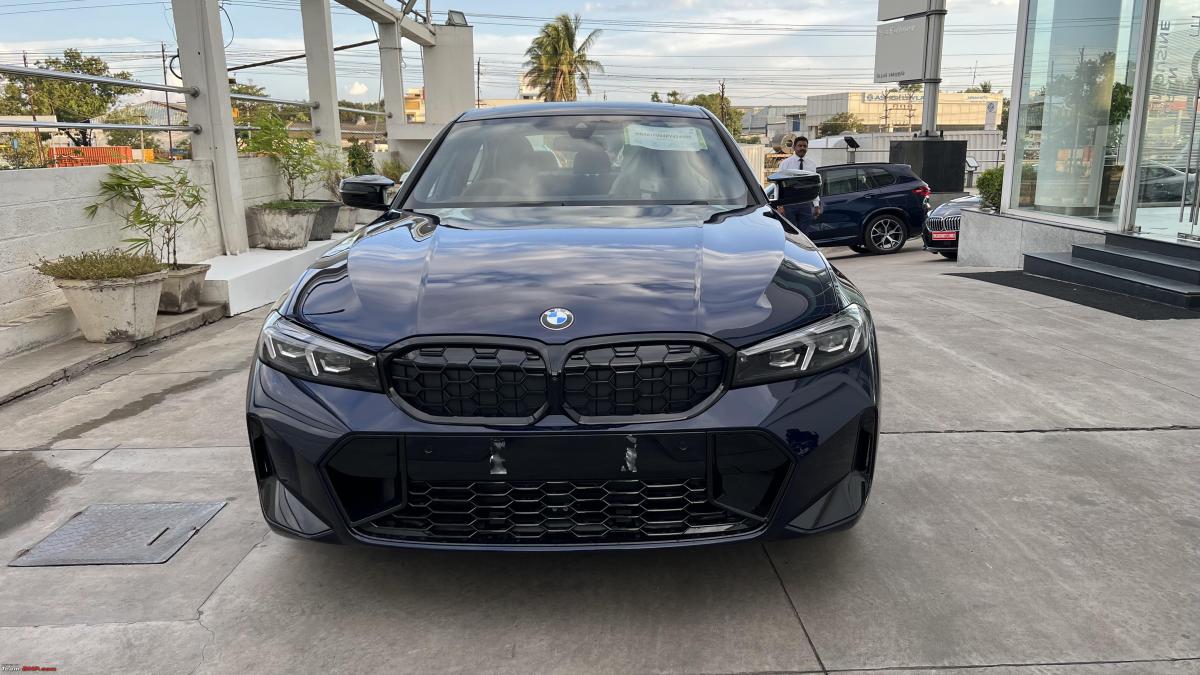 Immediately thereafter, the car was taken away for a complete wash and prep for delivery the next day. I had already informed them that I would be taking delivery between 2 pm and 2:30 pm on Sunday, the 24th of September. I had also asked them to activate the FasTag since I had some highway driving coming up in the following week and I intended to take the car.
The Delivery:
As per the original plan, my wife, son, and I were to be present to take delivery of the car on Sunday. Unfortunately, my wife had one of her migraine attacks due to which she opted out and instead, urged my son and me to go and take delivery. We reached there at about 1:50 pm. Quickly finished up the paperwork and it was time for the unveiling.
The good folks at KUN-Exclusive did a small pooja after which I was handed the keys to Barracuda.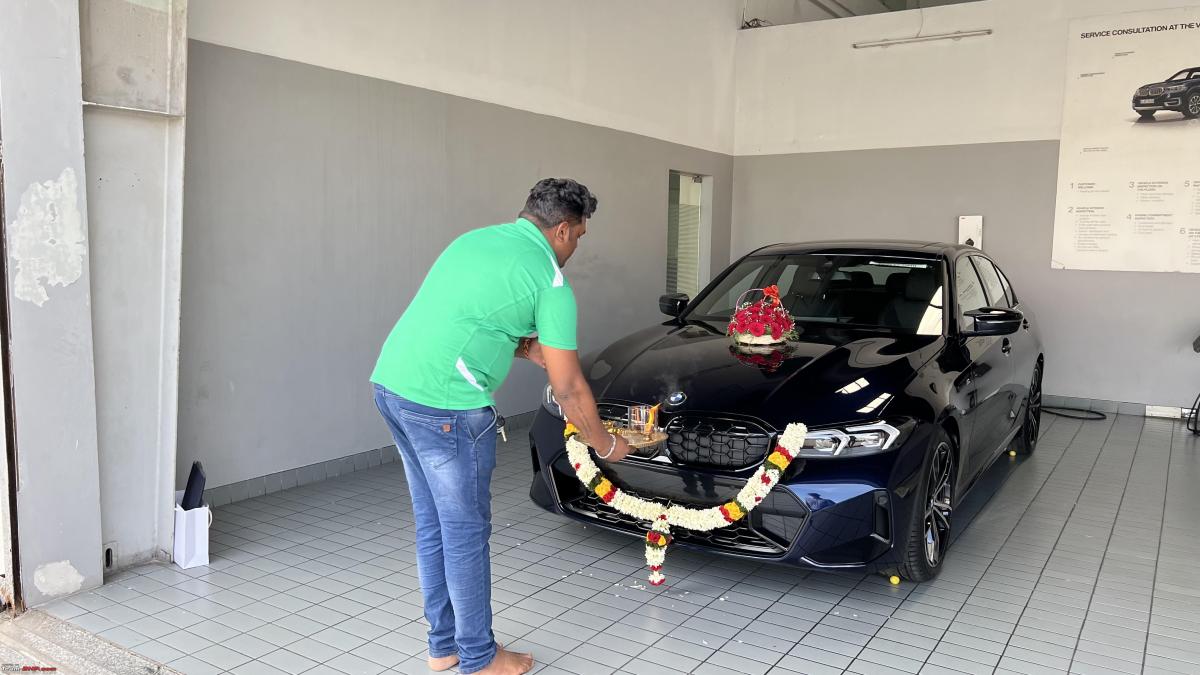 Took a few minutes to set things up to my liking and then we drove back home. The first pictures after the car reached home.
Continue reading BHPian krishsreedharan's BMW M340i review for more insights and information.
Source: Read Full Article