Neither a LUV nor a P'up, the 1990 Isuzu Spacecab Offered Room for Your Small Friends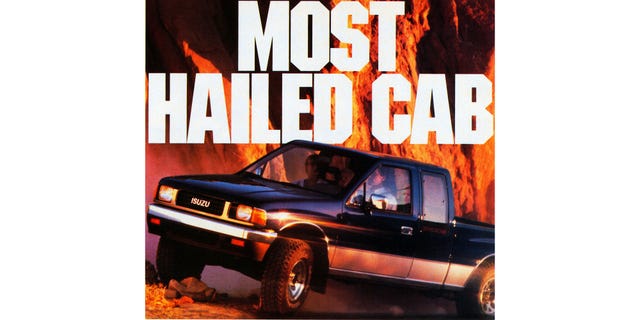 Chevrolet began selling the Isuzu Faster pickup with LUV badging in the early 1970s, and Isuzu continued selling these trucks in North America—first as P'ups and then as Pickups—through 1995 (when S-10s were sold with Isuzu Hombre badges). Starting in 1987, an extended-cab version of the Isuzu Pickup went on sale here: the Spacecab. Here's a nerve-ripping magazine advertisement for the 1990 Spacecab.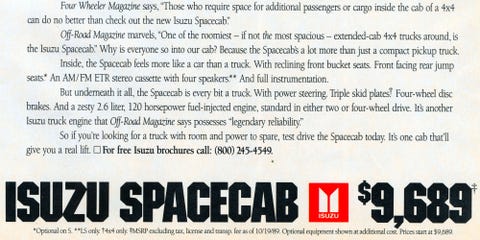 $9,689 in 1990 dollars comes to about $20,145 today, so the Spacecab was a decent enough deal for a 120-horsepower small truck with a cassette deck.



Source: Read Full Article