My experience attending a Wine & Dine event organised by Audi Pune
The gorgeous Q3 Sportback coupe was on display and I must say, the Chronos Grey color looked beautiful.
BHPian JoshMachine recently shared this with other enthusiasts.
#TheAudiLife
Good times become good memories, the saying goes. And rightly so, for #TheAudiLife connoisseurs
Keeping true to their promised lifestyle, Audi Pune invited its patrons in Pune to a wine & dine event at Hotel Conrad, Pune.
Mr. Kedar Rajhans (Senior Sales Advisor @ Audi Pune) had extended the invitation to me earlier on couple of occasions as well, but I somehow couldn't make it due to other pre-scheduled commitments. So this time round when he again requested, I gladly accepted!
Having experienced Audi Pune's warm & professional demeanor so many times in the past, I expected this event to be no different. And surely, it was a good event! The hotel itself was a good choice, considering both location and the theme of the event.
The gorgeous Q3 Sportback coupe was on display and I must say, the Chronos Grey color looked beautiful:
As with every other Audi that I have seen so far, the interiors of this Q3 were just exquisite, everything felt like handcrafted: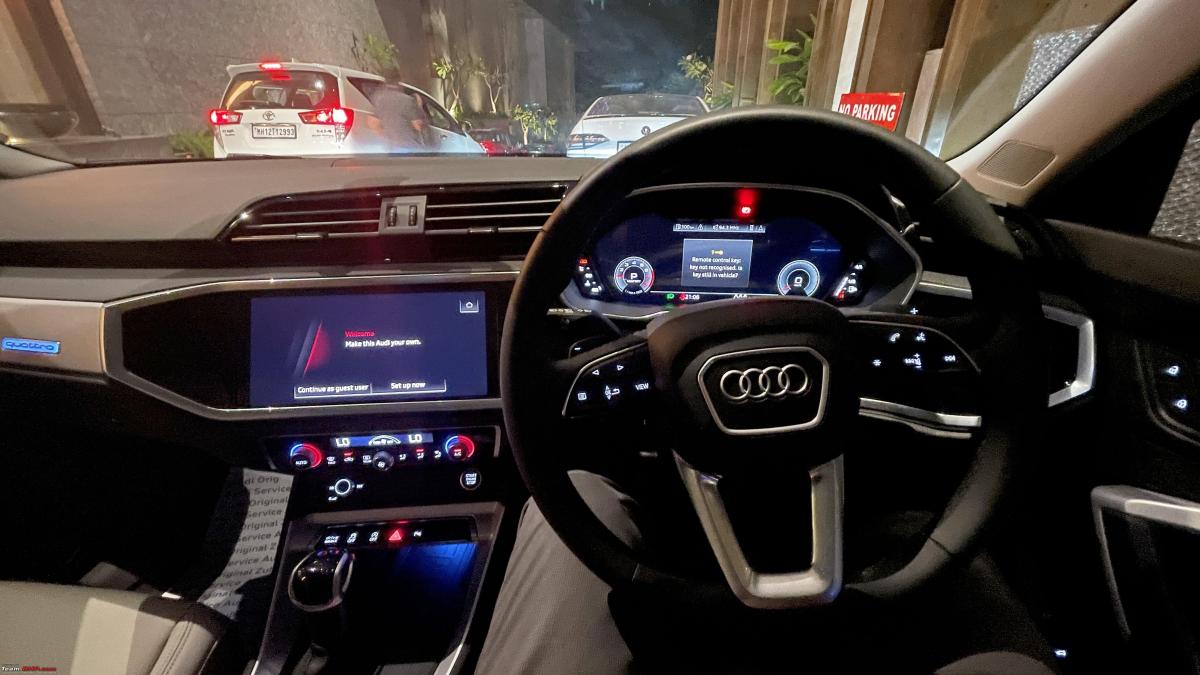 While the quattro tech will work definitely in its favor, some die-hard Q3 aficionados might miss its pre-BS6 punchy diesel avatar. The 2 liter turbo-petrol compensates that to an extent though, hopefully. On the miss list is also the auto-hold feature, which is a boon in today's crazy traffic times. There's also the price angle vis-à-vis its VW family siblings (Kodiaq, Tiguan et al), but going by the Audi SAs, the Q3 since its launch last year has managed to trigger that long lost charm of the Four Ringer brand in the local market.
The event had all the razzmatazz charm associated with it – lively ambience + music + food + liquids.
The Four Ringer branding prominently displayed, but again with the quintessential Audi-esque sleekness:
I met few fellow patrons, some of them who had just taken the plunge and while some others who were invited to a glimpse of what it could mean, to own a piece of the German marquee!
I was also introduced to Mr. Ashish Parab, COO of Jubilant Sports Cars Private Ltd, largest partner for Audi India across multiple cities in West and South India. We chatted for some time and he gladly brought about the topic of my A4 ownership on our very own TBHP, going on to say that many SAs across Jubilant dealerships have now started following the thread for continuous updates!
Food was good, with company of fellow Audi owners making the overall ambience very pleasant.
Like the welcome, the parting formalities also were orchestrated very well.
A beautiful gift with some nice goodies rounded off the proceedings:-
..with a parting shot of my A4 to serve as a memory of the #TheAudiLife: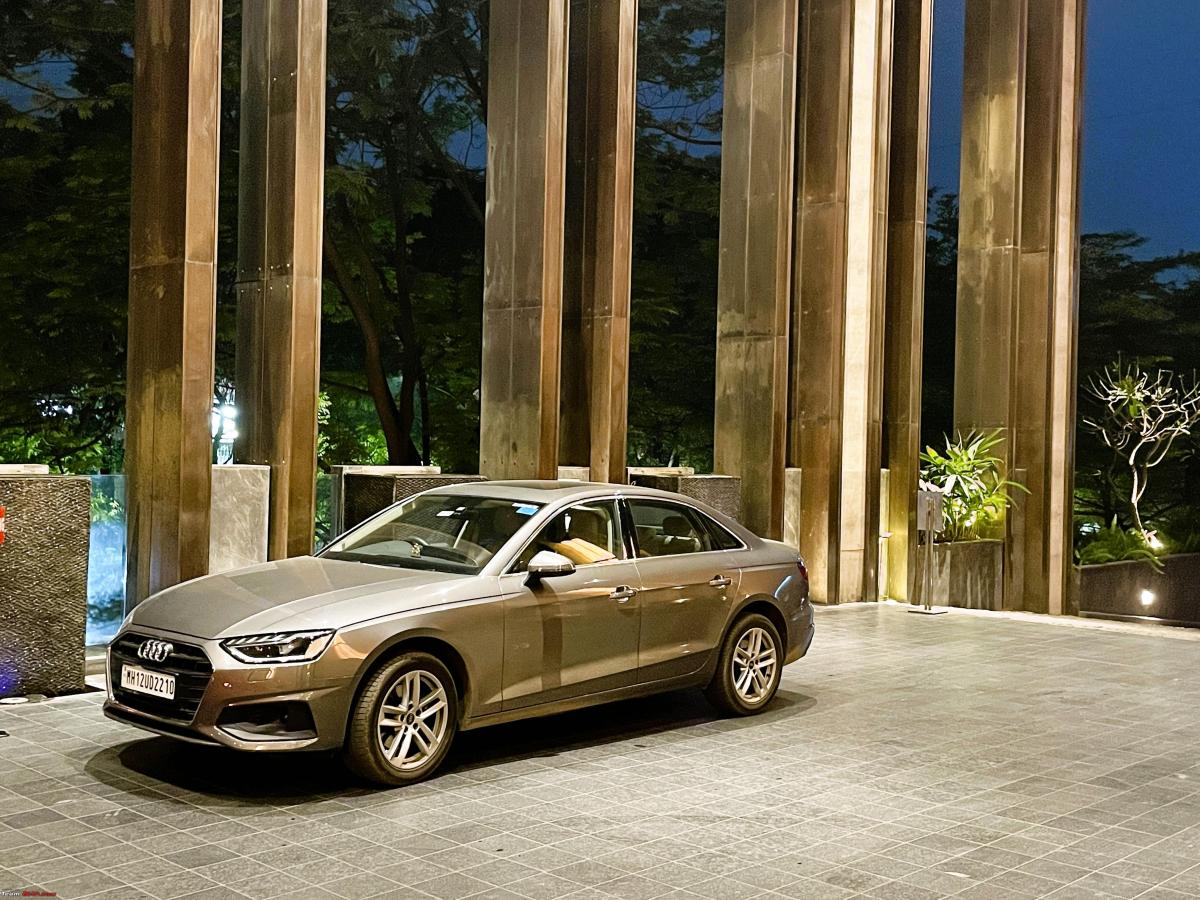 Read BHPian comments for more insights and information.
Source: Read Full Article