My 2023 Mercedes GLC 300 comes home: Review after 2,500 km
I wanted the latest generation model with the latest tech in the market.
BHPian Tigs recently shared this with other enthusiasts.
I recently purchased Mercedes GLC 300 2023 in September. Pictures attached. I wanted to share over 50 images, but I think 30 is the limit. I will try to upload remaining pics in the next post.
Drove it from Mumbai to Bengaluru and then in and around Karnataka over the weekends. Here are my Initial impressions of the same.
I will write in a non-technical language so that it's easier to Understand.
Also, this is not a technical review nor a complete review.
It's just what I have experienced as of now.
I've attached a lot of Pictures.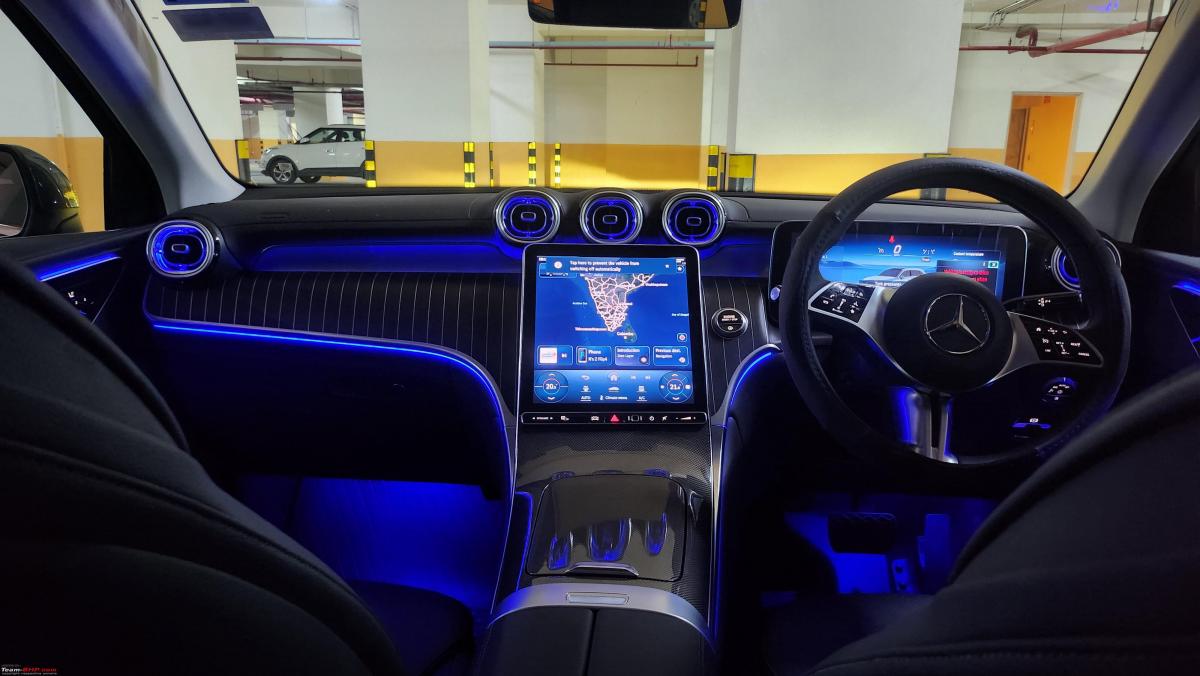 Background
Before buying the GLC 300, I went and saw all of its competitors (Audi Q5, BMW X3, Lexus, Range Rover Evoque).
My requirement was a SUV that was Super Comfortable to drive and that would keep my Family safe in case we were in a life-threatening accident.
After taking test drive of all its competitors, I decided to buy GLC 300. I won't go into which is better and why as quite frankly, this is a never-ending argument.
Some prefer BMW, whereas some will prefer Audi, Range Rover or Lexus. All are fantastic cars.
I am not here to write GLC is the best. It's the Best for our needs and this is what matters to me.
I was very clear from the start that If I am paying 85 L – 90 L while buying a Car, I do not want to buy a Facelift model nor did I want to spend this much on Cars that have not even seen a Generational change.
This helped me eliminate the competition easily as some of the cars in the same segment haven't been updated in a while whereas some had come out with mere facelift versions. For instance, BMW X3 at the time of booking, did not have the new Display nor did it have the newer Tech in recent BMW cars. Even X1 gets the new curved display and so does the recently launched X5. I guess the updated X3 is coming out next year and till then, BMW is looking to offload existing inventory.
I wanted the latest generation model with the latest tech in the market.
External Pictures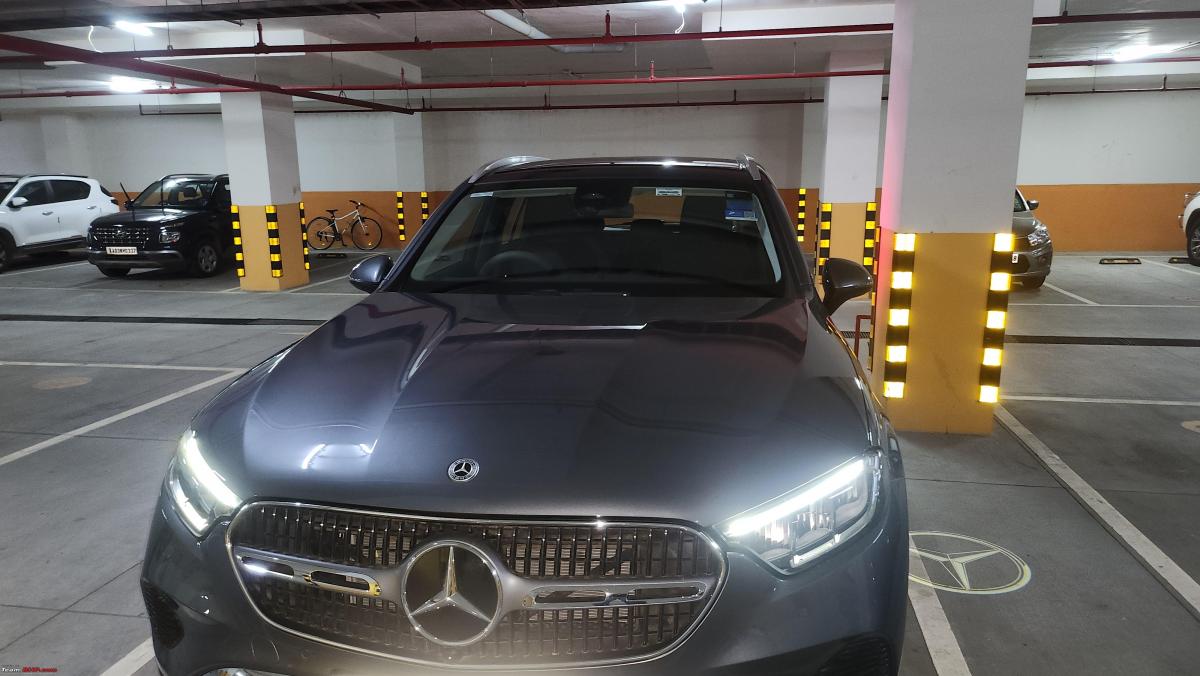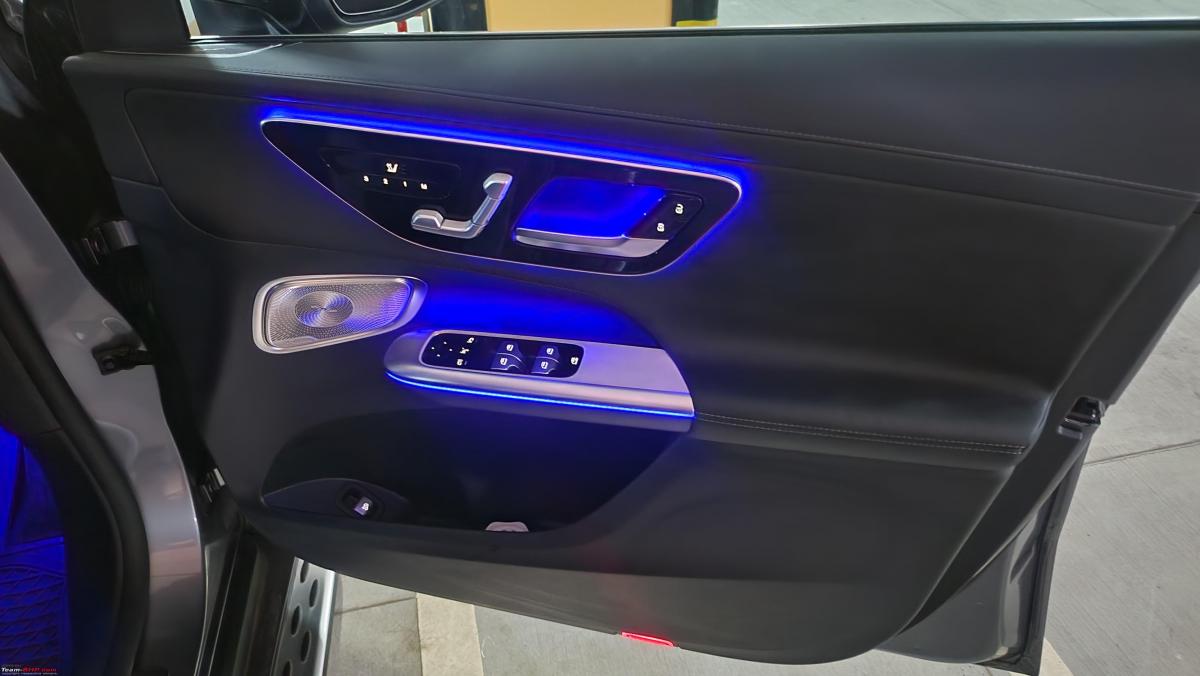 Drive Quality
Drive quality is superb. If there is one word I have to associate with this car, it would be 'Smooth'. Noise insulation is fantastic. You barely get to hear anything from the outside. Quite frankly, even higher variants of its competition do not offer this degree of noise insulation.
Suspension is on the stiffer side and Dynamic suspension would have helped. But nevertheless, comfort while driving long distance is amazing. Even after a 14–15-hour drive, I was as fresh as a daisy. Barely felt anything. In my understanding, stiff suspension contains body roll very well and you barely feel any, even on long drives. Sound from the suspension is minimal and overall, you barely hear anything.
I've driven the car both in the night and during the day. I felt in control at all the times. Attention assist helps a lot during night drive and the gentle nudges you get while departing a lane keeps you alert all the time.
Minor road bumps, speed breakers are barely felt inside the cabin. However, any big pothole you encounter is certainly felt in the cabin. If you speed over it, certainly it does not feel good. Overall, a perfect balance between Comfort and Good performance.
I was disappointed with the head lights though. These are still very good and are adaptive in nature. But for this price, I felt the throw and coverage of the lights could have been better.
Drive Modes
Stability & Grip
This is no BMW' Ish to drive around yet. This is also no AUDI when you cut through Corners at high speeds. But while driving through corners, high-speed maneuvers, the grip is fantastic, and Mercedes is slowly catching up with BMW & Audi in terms of Ride quality. The confidence you get while driving this is just something else. I have driven one of its competitors at similar terrain and speed and I could easily tell the difference. In one word, the Car seems very well 'Planted' and has its 'Feet' on the ground at all times. AWD really helps in achieving this.
I need to test the same on wet roads. As and when I drive the car through such conditions, I will update about it.
I don't know if upgrading to 20′ Wheels would enhance the Drive quality. Will have to research about this. Any suggestions, please feel free to write.
Seat Comfort
I had read & seen many reviews where there were complaints about absence of Seat massage and Ventilated seats. All points are well taken. But, while doing long distance, I felt heat massage was more useful for me. It just gives another level of comfort while driving. Relaxes your muscles and helps with any stiffness you have.
I'd recommend first opting for Seat Kinetics (kind of a message but in a very subtle way) and then opting for Heating. This is the ideal combination and will make you comfortable.
Overall, Seats are really good. Under thigh support and multiple adjustments for the seat can be done. You can also let the system decide the seat and steering setting based on your height. This is adjusted automatically. Once this is done by the system, you can then make finer adjustments to make yourself more comfortable.
But at this price point, I don't think it'd be too difficult to add Ventilated cooled seats. This is a miss in my view.
Seats & Functions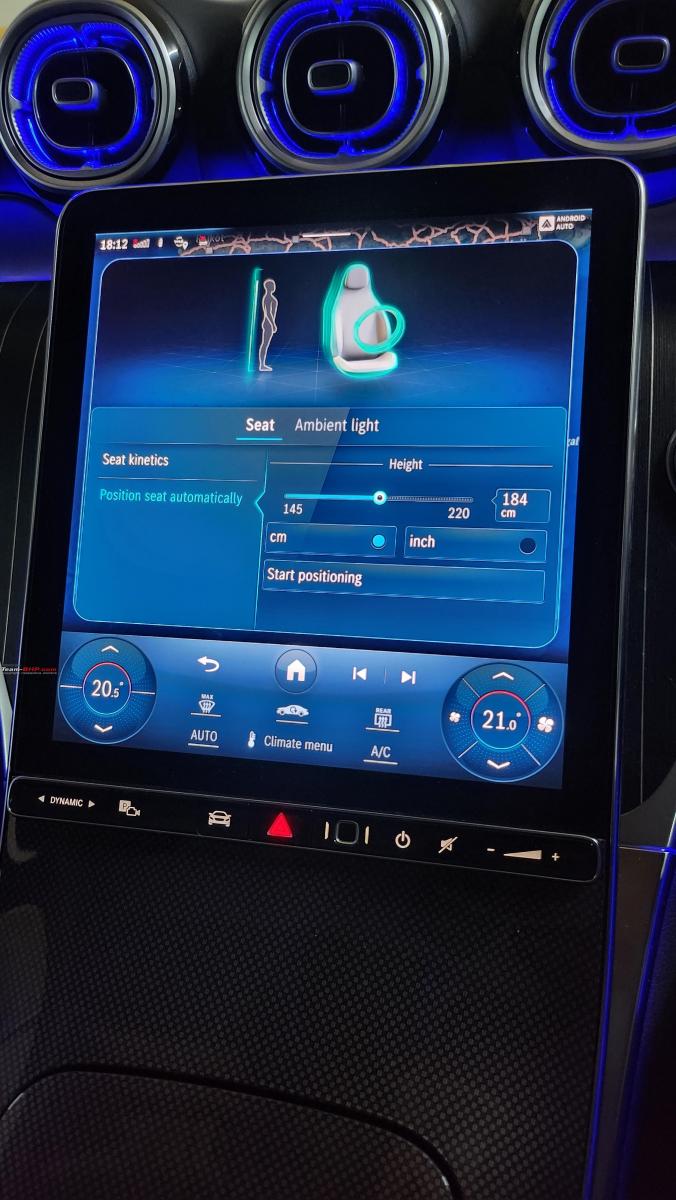 Continue reading BHPian Tigs review for more insights and information.
Source: Read Full Article