Maruti service centre uses a different grade engine oil in my Gypsy
I raised the issue with the service advisor and he said, "This is the only engine oil that Maruti supplies."
BHPian raj4466 recently shared this with other enthusiasts.
I used to service my 2019 Gypsy at a prominent dealer of Maruti in Kottayam, Kerala. Since it was a new vehicle and under warranty, I never bothered to check the final bill. They were supposed to follow the protocol. Only after my third service, while taking delivery I noticed that the oil grade printed on the bill was 0W20.
I raised the issue with the service advisor and the response was "this is the only engine oil Maruti supplies". I showed them the recommended grade in the owner's manual and went through the MGP catalogue and gave them the part number of 5W30 grade oil. Now the response changed to "part is not in stock". I notified the issue to Maruti via their website. The dealer calls me back and offers to change the oil to 5W30. Since I was out of station I declined the offer and changed it to the recommended grade when I got time.
And in May 2023 I get service reminder calls from the dealer (they are very annoying about this) but to my surprise, the lady staff who called was aware of the previous issue and assured me that she will order all the parts required and will get back, and I can bring my vehicle in for service. She calls me and confirms that all parts except for the air filter are available, to which I respond "it's ok" and I ordered the filter from Boodmo. Due to my busy schedule, I did the service only by the end of June. And when they bring back the vehicle after service the oil grade is the same 0W20.
I was fuming. I called the service advisor, he is unaware of any such issue, doesn't know the recommended grade for a G13B engine, my previous complaint history and he had to check if the part (Oil) was available. I was so surprised that the tele-caller staff were better informed than the service advisor.
I reached out to the CRM of the SVC and raised the issue. They again offered to replace the oil. I asked if the oil was in stock, and the reply was yes.
So even after having the part in stock, they were so careless to just pump in oil from their usual barrel in an older gen engine. Finally, they picked up the Gypsy from my home and replaced the oil. I was informed that the 5W30 oil will be costlier, but to my surprise, it was cheaper than the thinner oil. (The delay to get the updated bill and refund is another story).
So these SVCs just want newer-gen cars, simple oil change wash routine and make quick bucks. I won't be going back there again with my Gypsy.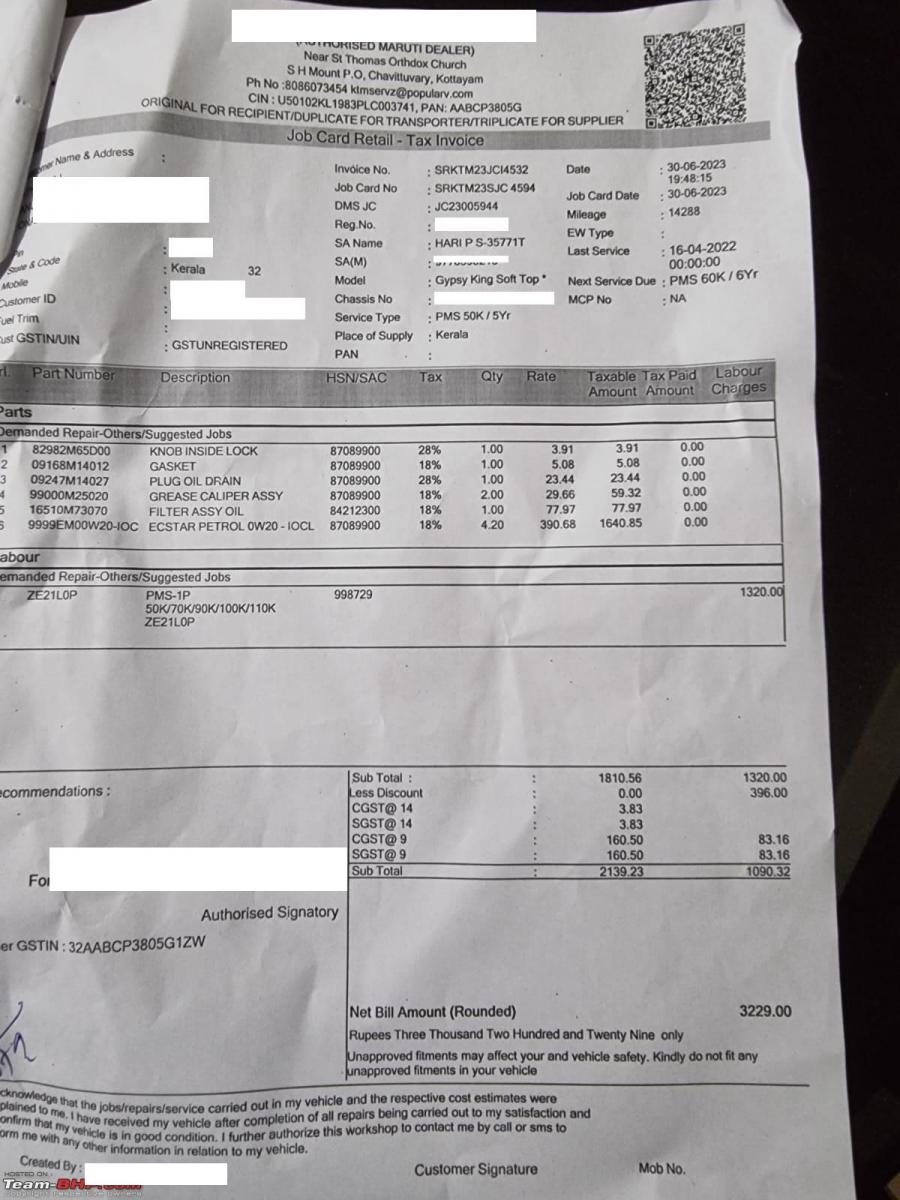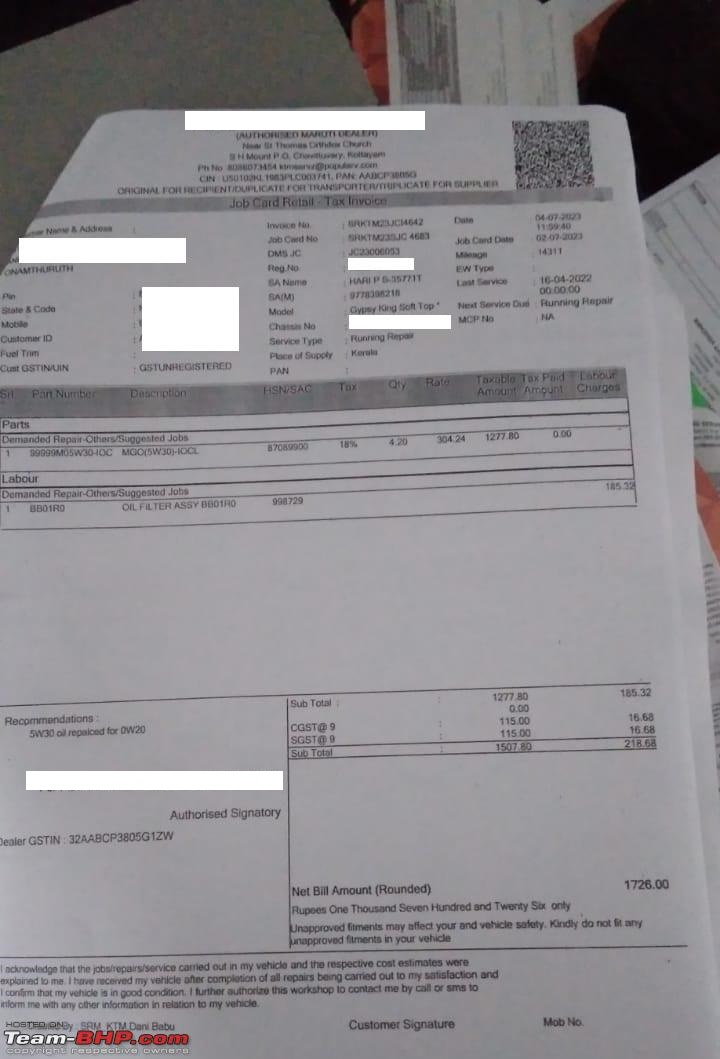 Check out BHPian comments for more insights and information.
Source: Read Full Article