Maruti S-cross 1.6L: 70K km service, brake pad change & other updates
The gear shift changes are definitely smoother, if not by a great margin. I definitely feel the change for good.
BHPian sudeepg recently shared this with other enthusiasts.
70-71K Service Update
My car has completed 70,000 KMS. The ODO reads at 70,989. The last service was at 65,000 KMS. I decided to change some of the fluids and switch over completely to fully synthetic oil and also replace some parts.
The work was carried out at Engineering Exponents (EE) at Hoodi, near Whitefield. I had been discussing the service with them for a while now and Jayant was supportive of my queries and the process.
EE opens at 11:00 AM on working days. I reached by 11:15 AM and the car was taken in for service. I was out by 2:30 PM. The following works were carried out
Brake Service: Cleaning, Pad replacement, Bleeding (Front and Rear).
Engine oil replacement to fully synthetic oil.
Air filter replacement
Brake fluid replacement
Fuel filter replacement
Transmission/Gear oil replacement
Non-return valve installation for windshield fluid
Parts & Pricing

Transmission and Engine Oil Replacements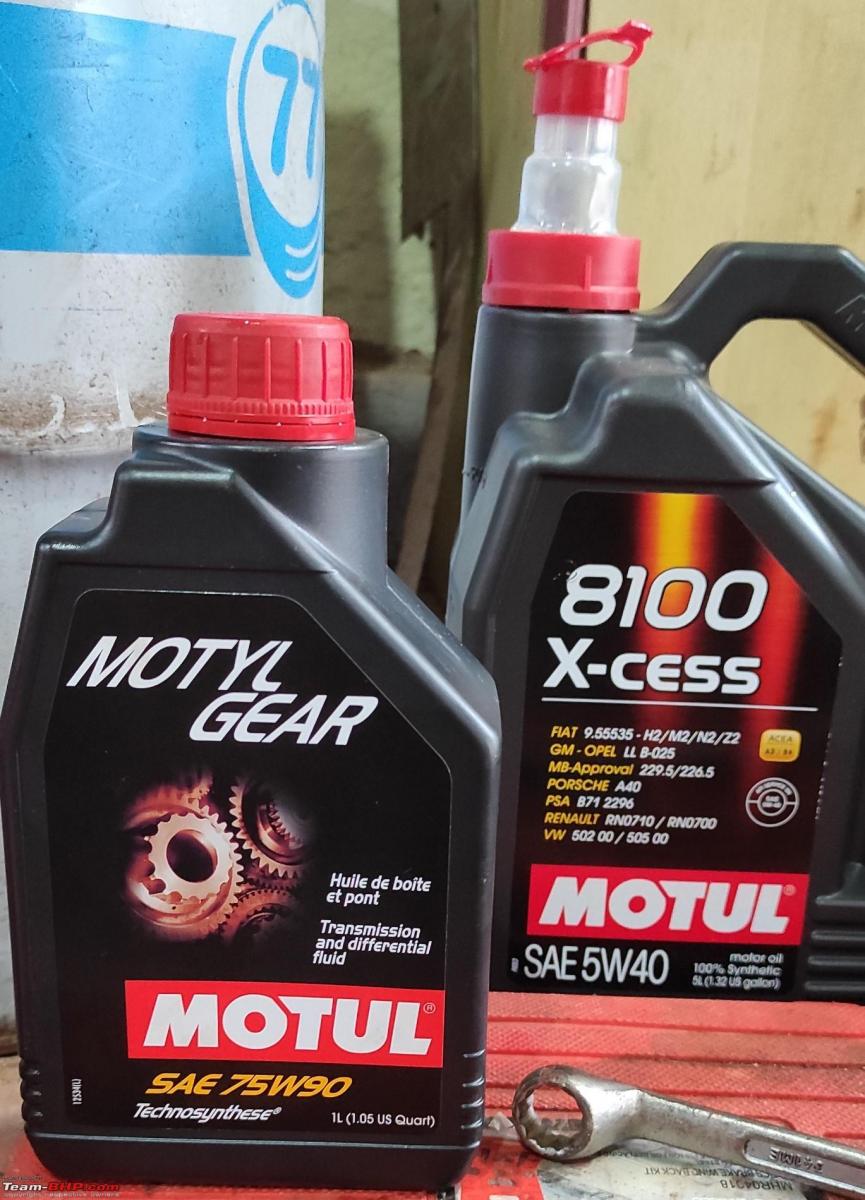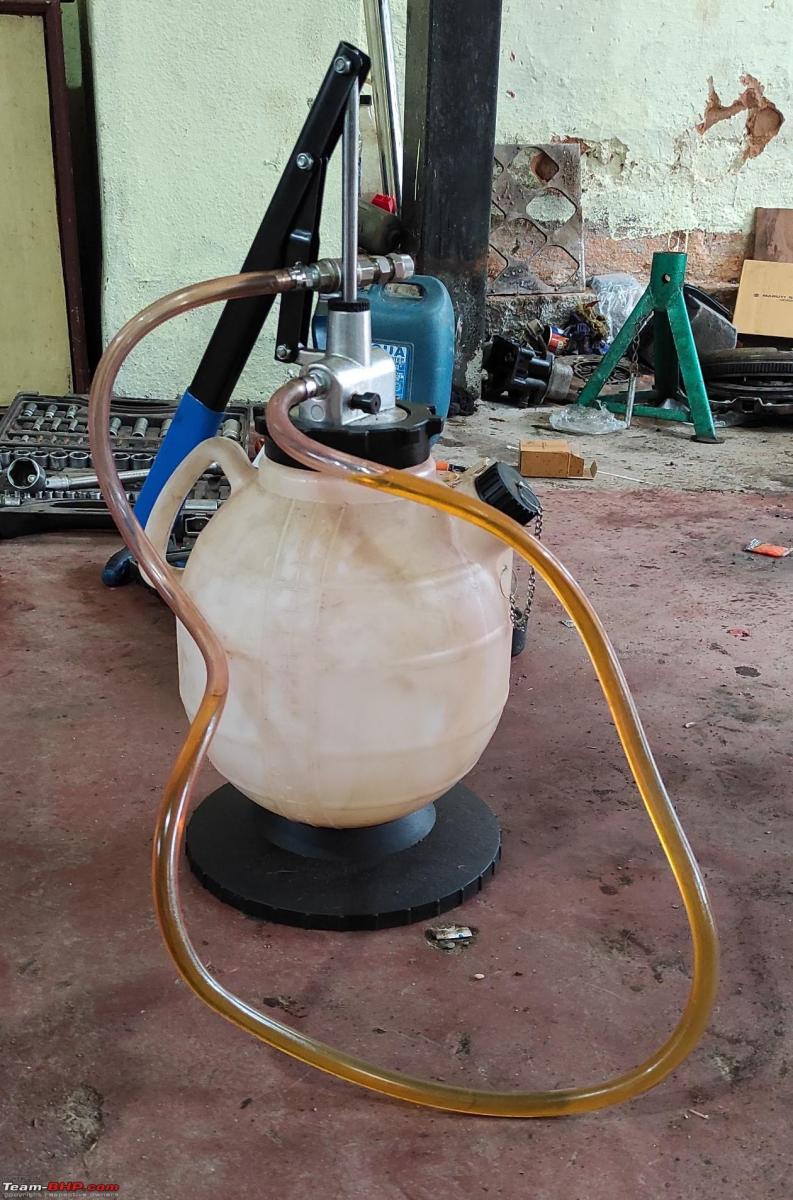 Non Return Valve installed at the joint in the windshield washer pipe. We didn't have to do anything other than replace the joint with the non return valve. Infact it is so simple that the existing joint has no valve. Simply remove the existing one and replace it with the part which has no return valve. Time to do this is less than 2 minutes!
For those who are wondering what this is for – The nonreturn valve removes the delay when the windshield washer fluid begins to spray. It is immediate since it traps the fluid already in the pipe. The cost for this change is a mere 8 rupees and 2 minutes!

Post Installation Drive & EE Experience Summary
300 ML of additives went in along with engine oil.
The car definitely feels better.
The gear shift changes are definitely smoother, if not by a great margin. I definitely feel the change for good.
Engine sound seems, as usual, nothing different.
The brakes bite better now. They are sharp and to my liking.
Brakes will take time to bed in, so it is too early to say much
Front brake pads have a lot of life left in them. I still replaced them and picked up the spares.
I bought rear brake pads, diesel additives and transmission oil from EE.
The mechanic who did the job is Surya and he was at ease with his work. He knew exactly how to go about the demanded work and was efficient in his work. All the work was done in under 3.5 hours.
Jayant was very good to talk to, although I have not met him yet in person. He suggested I give them a heads up a few days before and not source parts since they always ENSURE they source genuine parts for a car and customers don't end up with duplicates, spurious parts or leftover quantities. I agreed with this approach and do recommend this workshop to automobile owners.
The workshop's looks may not be to everyone's tastes, but don't underestimate their skill. They are pretty good at what they do with necessary required tools, and parts. There are a few friendly pets to keep you company at the workshop.
Part links
TVS Girling Red Brake Pads
Engine Oil
Non-Return Valve
Air Filter
Brake repair kit
Fuel Filter
Oil Filter
Read BHPian comments for more insights and information.
Source: Read Full Article