Junkyard Treasure: 1968 Ford Cortina Saloon
I've got alerts for interesting vehicles set up on Row52, including high-priority ones for pre-1970 vehicles in the car graveyards of Colorado and Northern California (where I get the majority of my Junkyard Treasures). When I learned about a "1968 Fairlane" in a San Francisco Bay Area yard, just prior to a visit to NorCal, I realized from the photo that I was looking at something much harder to find: a Ford Cortina Mark II.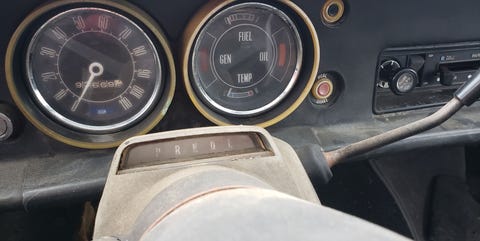 Not only is this an excruciatingly rare left-hand-drive Cortina with no rust, it's an LHD Cortina with a Fordomatic two-speed automatic transmission.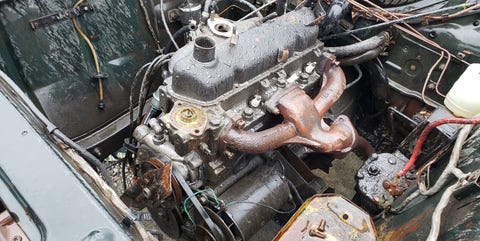 This appears to be the crossflow 1.6-liter Kent straight-four engine, rated at 71 hp in the American-market 1968 Cortina. Some early Pintos got versions of this engine a few years later. With a Fordomatic, this car must have required great driver patience on uphill freeway on-ramps.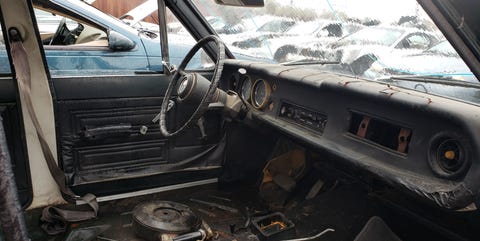 Americans could buy a new '68 Cortina sedan for $1,993, which amounts to just over $15,000 in 2020 dollars. At the same time, your friendly American Ford dealer would sell you a much larger and more powerful (though, arguably, less stylish) Falcon sedan for $2,301. Two years later, the all-new Maverick had a price tag nearly identical to that of its British cousin, which resulted in the termination of Cortina sales over here.
The Mark II Cortina was one of the biggest-selling cars in the U.K., and the TV commercials for Scotland emphasized its miles-per-pint-of-petrol capabilities.
Of course, the Mark III Cortina got the better TV ads, decades later.
Source: Read Full Article