Jeep Compass 4×2 AT First Drive & Preview
The Compass 4×2 Diesel AT comes with the same 2.0L turbocharged Multijet II engine and 9-speed automatic transmission that you find in the Compass 4×4 and Meridian. The engine develops 168 BHP @ 3,750 rpm and 350 Nm @ 1,750–2,500 rpm.
Jeep Compass 4×2 AT First Drive & Preview
Introduction
The Jeep Compass has been on sale in India since 2017. It has been available in petrol & diesel versions with MT, AT, front-wheel drive (FWD) and all-wheel drive (AWD) configurations. The petrol version, which was available in AT & MT variants but only with FWD, was discontinued earlier this year. The diesel version has been available in both FWD and AWD variants. However, the former came only with an MT and the latter, only with an AT.
Over the years, ATs have been rapidly growing in popularity in India. In the higher segments especially, MTs are finding it very hard to find takers. So anyone who wanted to buy a Jeep Compass diesel automatic had to buy one with AWD. And while a majority of buyers do not need an AWD system, they end up paying that extra amount.
Now, to address this problem, Jeep has introduced a new variant of the Compass diesel RWD. It comes with the same 9-speed AT that has been doing service in the AWD. This variant has been developed exclusively for India. The prices of the Compass diesel RWD AT start at Rs. 23.99 lakhs (ex-showroom). This makes the Compass AT more affordable by 20%. Additionally, Jeep has also equipped with mid variants of the Compass with features such as panoramic sunroof, connectivity and wireless charging. The company believes that these changes to the line-up will help increase Compass' coverage of the compact SUV segment by 4 times. The Longitude variant is expected to be the best seller.
The MY24 Compass will be available in 7 body colours – Pearl White, Diamond Black, Techno Metallic Green, Exotica Red, Grigio Magnesio, Grey, Minimal Grey and Galaxy Blue.
In terms of safety, the Compass comes with features such as ABS & EBD, ESC, hydraulic brake assist, hill start assist and all-speed traction control, rear seat reminder alert, rain brake assist, electronic brake prefill and electronic roll-over mitigation.
The Jeep Wave Exclusive Program is available for the entire Jeep line-up. Jeep's customer care program entails three years of Jeep Comprehensive Warranty, Jeep Express Service packages starting in 90 minutes along with Jeep Courtesy Edge & Customer Contact Programs. Jeep Genius and Jeep Adventure Concierge services are also available. Customers in Delhi NCR, Mumbai, Pune, Bangalore, Chennai, Hyderabad, Kochi & Ahmedabad can avail the benefits of assured buyback (up to 55%), maintenance, and repairs at 27% lower through the Jeep Adventure Assured program.
The Jeep Compass 4×2 Diesel AT
The Compass 4×2 Diesel AT comes with the same 2.0L turbocharged Multijet II engine and 9-speed automatic transmission that you find in the Compass 4×4 and Meridian. The engine develops 168 BHP @ 3,750 rpm and 350 Nm @ 1,750–2,500 rpm.
We got to drive the car for 10-15 minutes. So we couldn't make too many observations. However, what we can tell you, is that this engine and gearbox combination performs similarly to the Meridian.
Press the engine start button and the engine comes to life. While vibrations are negligible, the noise from the engine while it is cranking and idling can be heard inside the cabin. Put the transmission in D, release the brakes and the car moves off from a standstill smoothly.
Drive with a light foot, the gearbox will shift up at ~1,800 rpm. Drive calmly and you'll find the engine & gearbox to be smooth and fine. Upshifts are executed smoothly & seamlessly. Driving in a relaxed manner makes the Compass a very easy car to drive at city speeds. However, if you get aggressive with the accelerator, you will find the gearbox's response time to be on the slower side. The transmission also seems to be confused at times. With your foot hard down, upshifts happen at ~3,500 rpm.
Performance is brisk. Jeep claims that the Compass can do a 0-100 km/h sprint in 9.8 seconds. In terms of cruisability, while we couldn't take the car beyond 70 km/h due to the traffic conditions on the pre-planned route, there is no doubt that this car has enough power and torque for sustained highway cruising.
The AT comes with a manual mode. To use this mode, you have to move the shift lever to the left and backwards to shift up and forward to shift down. However, there are no paddle shifters. The gearbox doesn't have a sport mode either, which should tell you this car is not for enthusiasts. It's more for daily use = for commuting, for convenience, for expressway cruising.
Coming to fuel efficiency, Jeep claims that the Compass 4×2 diesel AT can return 16.2 km/l. The car is equipped with an idling start-stop system as well.
Jeep claims that the Compass diesel 4×2 AT gets re-tuned fully independent suspension with a frequency damping front-and-rear-strut system. The company claims that the frequency selective damper and hydraulic rebound stopped systems absorb undulations to improve the overall ride comfort by 0.5 SAE over conventional dampers. On our very short drive, it was not really possible to test the suspension properly.
On the subject of off-roading, Jeep believes that the 4×2 AT can do enough off-roading to satisfy most of its customers. It has the same 1st gear ratio as the Compass AWD and a gradability of 19.8 degrees. It has an approach angle of 20 degrees, a departure angle of 31 degrees and a ramp-over angle of 22 degrees.
We got to drive on a specially prepared off-road track inside the Jeep plant in Ranjangaon, Maharashtra where we tested the vehicle's traction, water-fording ability, ground clearance, articulation and manoeuvrability. While it might not quite be as capable as the AWD version, we are happy to report that it can handle the rough stuff more than well enough for most peoples' needs.
For MY24, the Jeep Compass line-up gets some minor changes to the exterior. These include revised detailing on the radiator grille and air dam…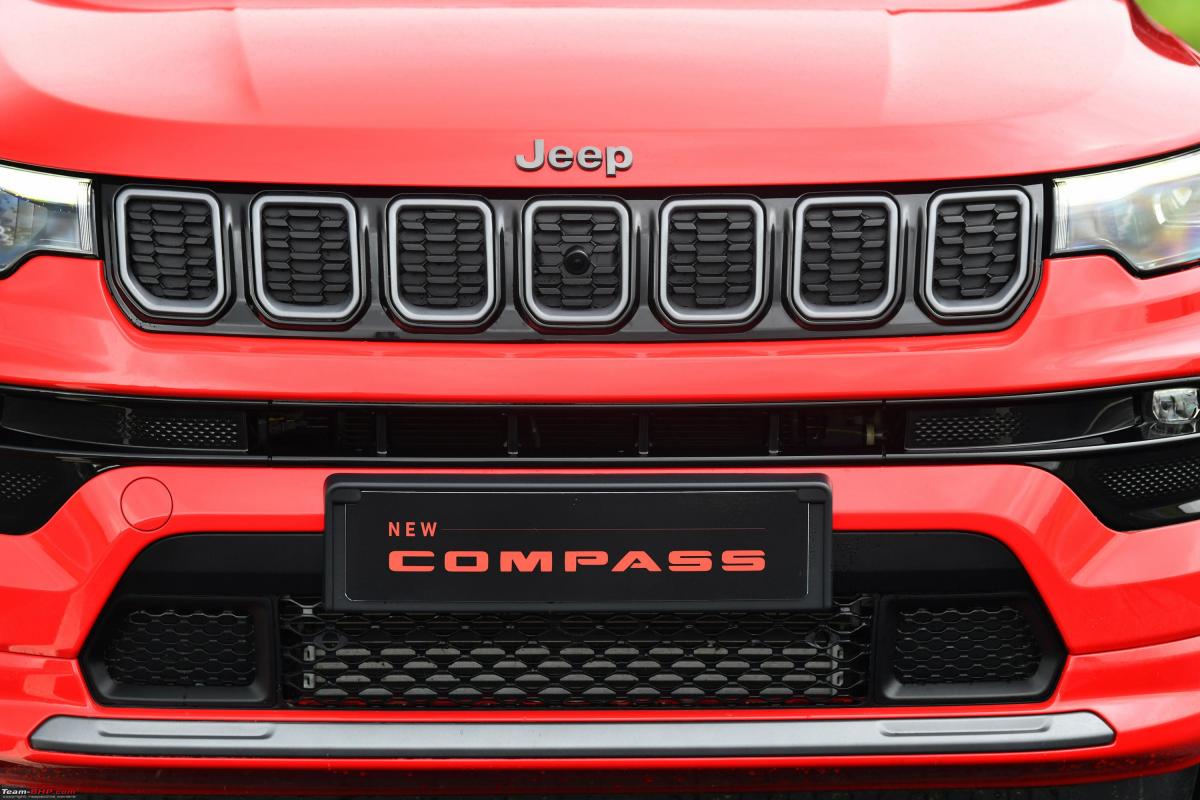 …and new alloy wheels across the variant range:
Rear bumper has been reworked as well:
The interiors are largely unchanged: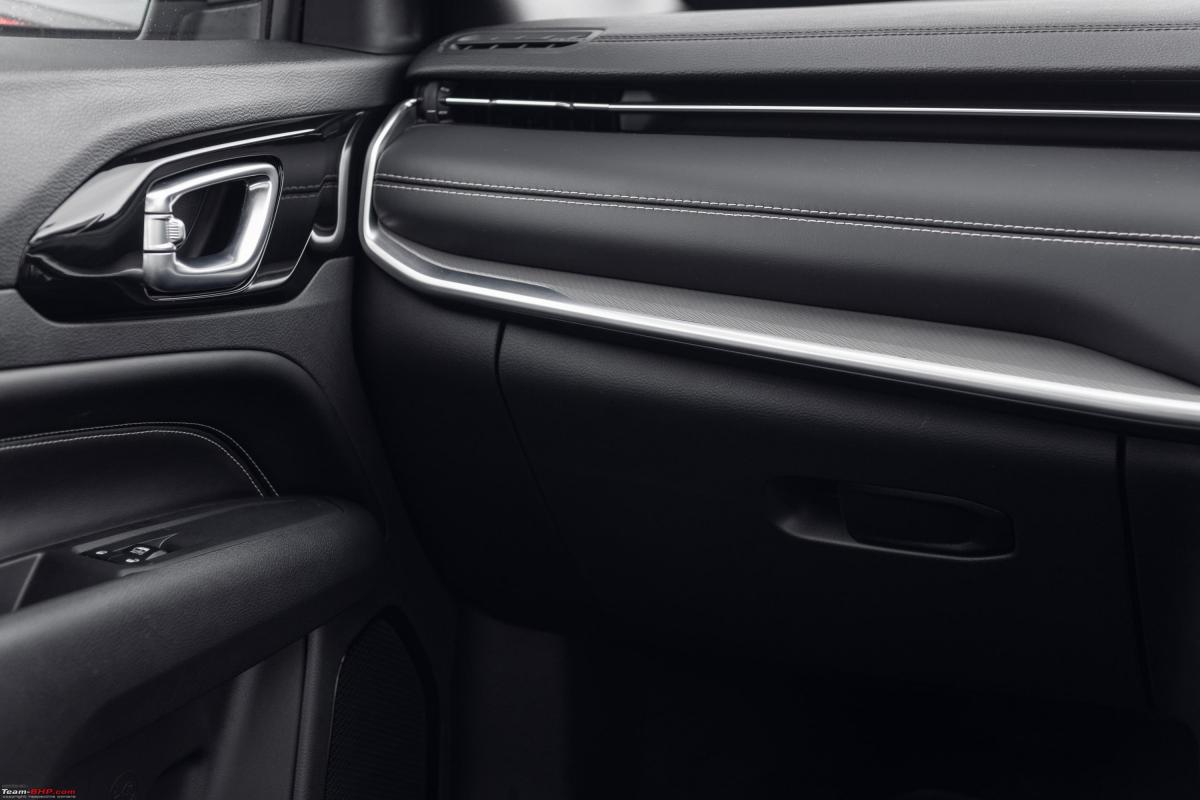 10.1-inch Uconnect 5 high-definition touchscreen head-unit is standard. It comes with Uconnect 5 infotainment system with wireless Apple CarPlay and Android Auto connectivity: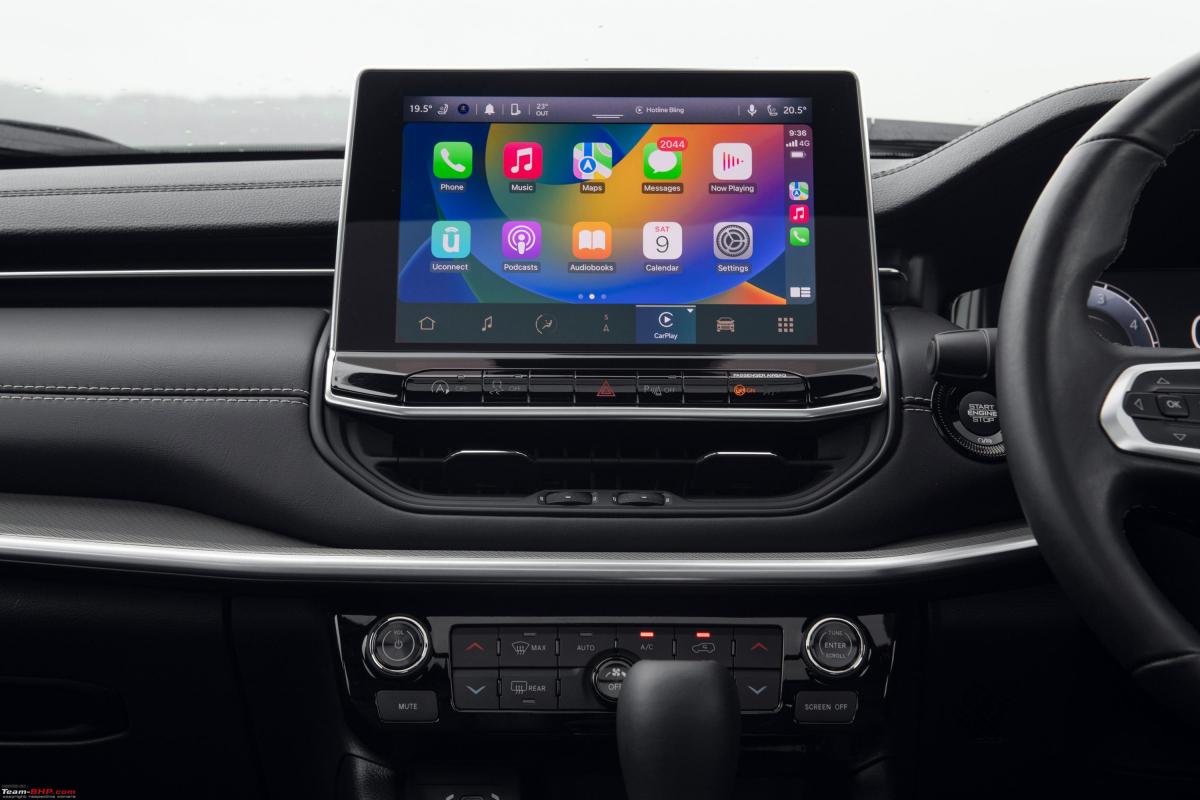 Front seats continue to get "Jeep" embossing: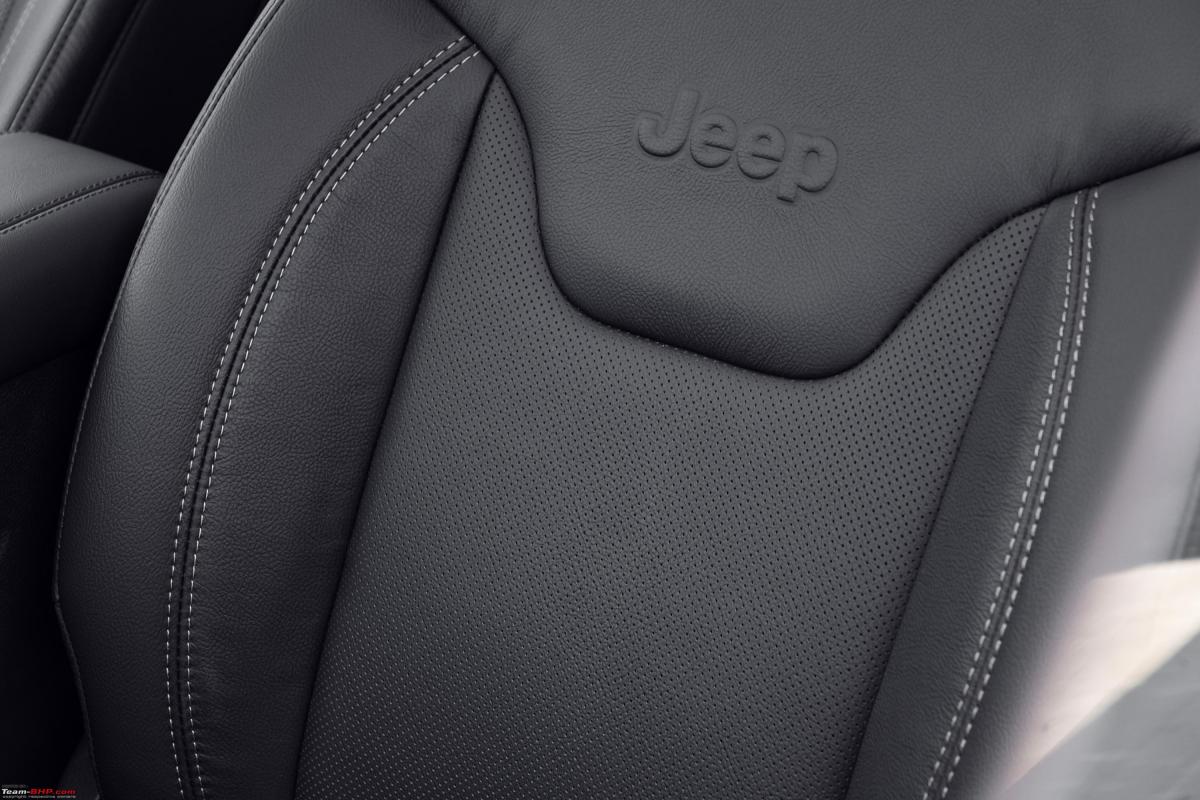 4×2 diesel variant finally gets an automatic transmission:
Continue reading the discussion on the 2023 Jeep Compass 4×2 AT on our forum.
Source: Read Full Article