Installed Bi-LED 3 colour projector fog lights on my Hyundai Creta
The taking apart of the front bumper by these installers isn't a very happy scene.
BHPian Roark recently shared this with other enthusiasts.
I recently installed the IPH Bi-Led 3 Colour Projector Fog Lights.
If I understand it correctly, there are 2 ways one can install a Projector Fog Lights in the new Creta. When I had a long discussion with Amit Sawhney from Blaze he send me the below photo of how a projector Fog Light could be integrated in the Fog Light Housing: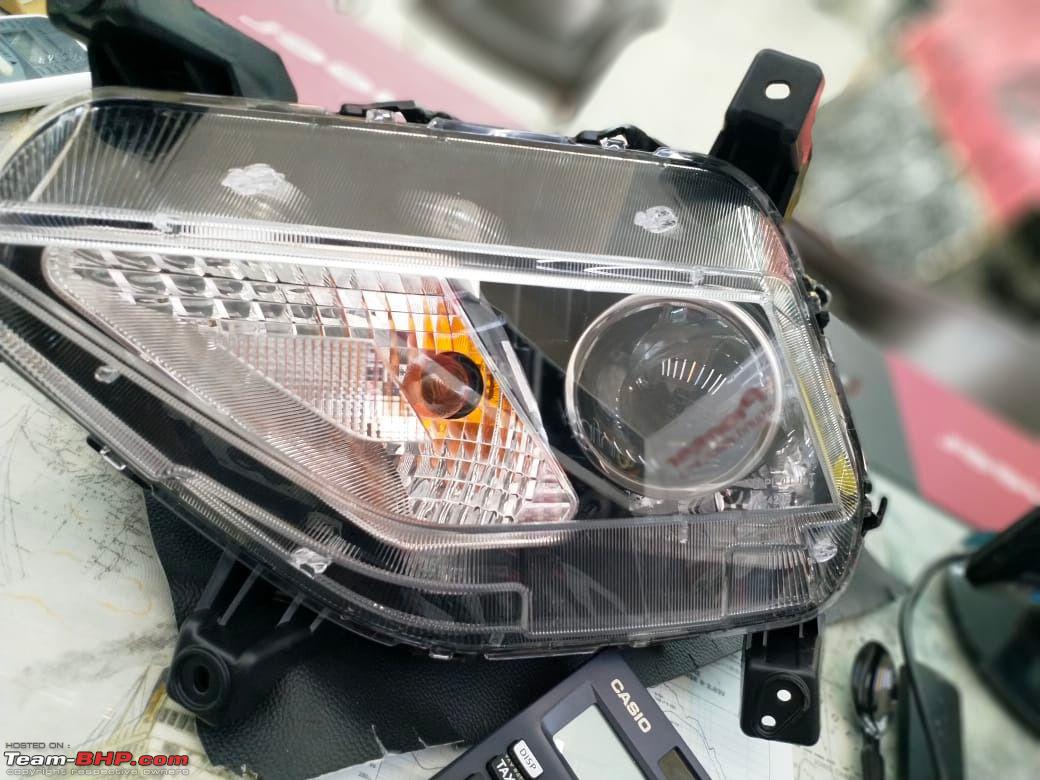 But then that required a lot of running around on my part to get the install done. Also, was not too sure, if that would have kept the warranty intact. If I am not mistaken, OEM halogen bulb and the reflector housing would have to be taken apart and there would have been some cutting and chopping of the Fog Light Housing involved. I just wasn't ready for that.
Not to mention the person Amit Sawhney had indicated in Mumbai was located at Mira Road and he just wasn't willing to quote a figure for the job.
So thought of going for the simple solution of just replacing the Fog Halogen Bulbs with DHC F75 LED Headlamps – 75W. Got the pair for 5,900/- all inclusive. Perhaps 150W is a bit of an overkill but then as of yet not tested the lights out – just installed it in the evening. So lets see. Hopefully it would brighten up the road at nights!!
Next, I wasn't too sure, now how to go about installing the IPH Projector Fog Lights. Post a lot of deliberation and discussion internally (within myself and with the missus) thought of going ahead and doing it in a traditional way. Cutting out a recess at the bottom of the front bumper and setting up a completely separate wiring and a button inside – so as to not mess around with the OEM wiring and install.
Boy, but was it difficult to see a brand new car being taken apart in this way and then summarily cut and mutilated. The taking apart of the front bumper by these installers isn't a very happy scene. The pulling, tugging and yanking of the front bumper and the heart was pounding away. I just felt that one wrong tug here or a strong pull there and the entire front bumper might just deform if not tear and then not fit properly. Thankfully nothing of that sort happened (though the front bumper has been attached well and seemingly there are no gaps within the panels but then post a long drive only will get to know if the panels are attached perfectly)
The installer then took out a round file and then a flat file and went about creating a recess – cutting, chopping, scratching away to glory. Whew! Seriously, it's a new car – not even a month old:
Anyways, post cutting the recess, he fitted the two projectors neatly in to the holes cut – and fastened then at one end by a pair of screws and the other end by mechanics-and-installers-fastening-weapon-of-choice i.e. zip ties:
Well, to be honest, the projectors were quite sturdily in place and didn't seem like they would move. The wiring etc and the button inside (simple tick tock one) was quite well done. This entire install costed me about 1,700/- or so
So this is how the install looks like. Just had it done in the evening, so am not too sure how the results look like or how the throw/quality of the lights are. Also, will have to check the levelling too. All in good time over the next month or so: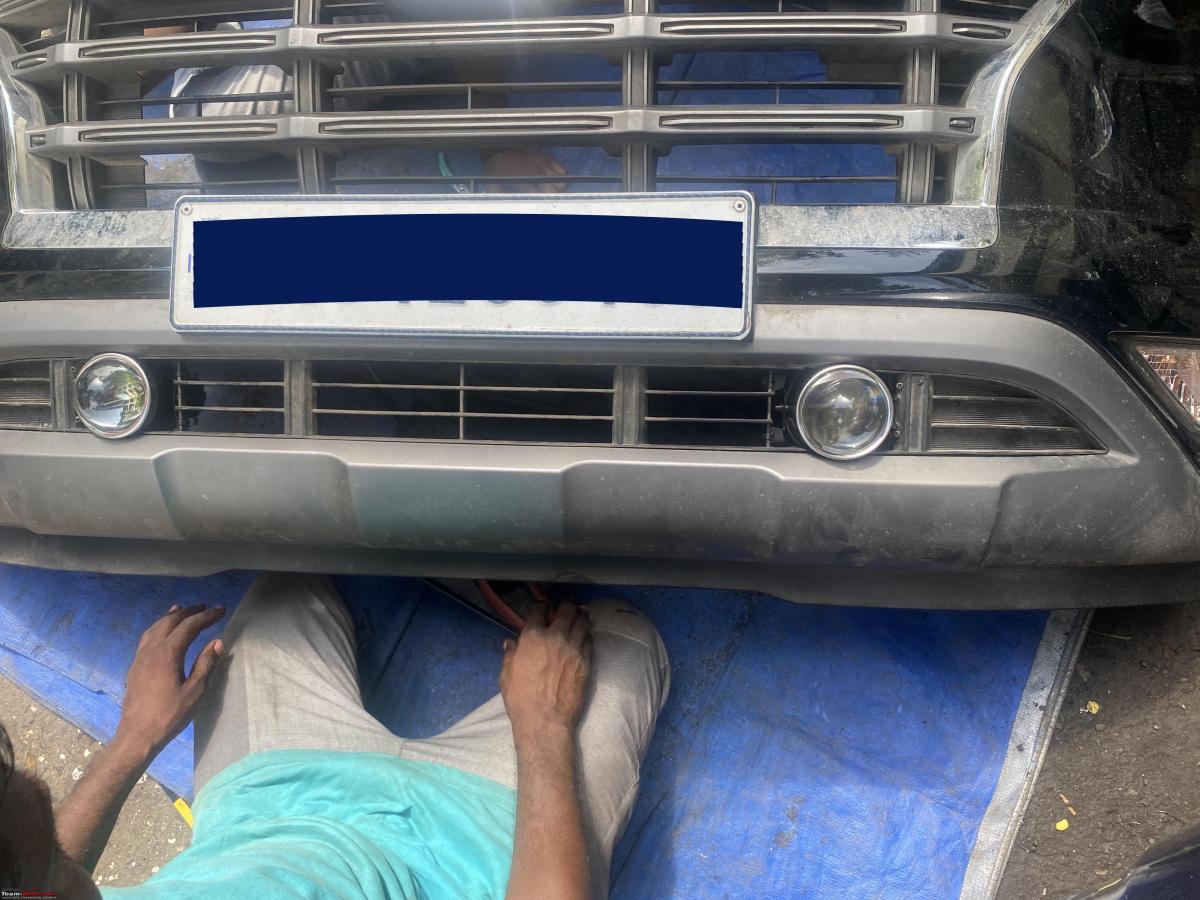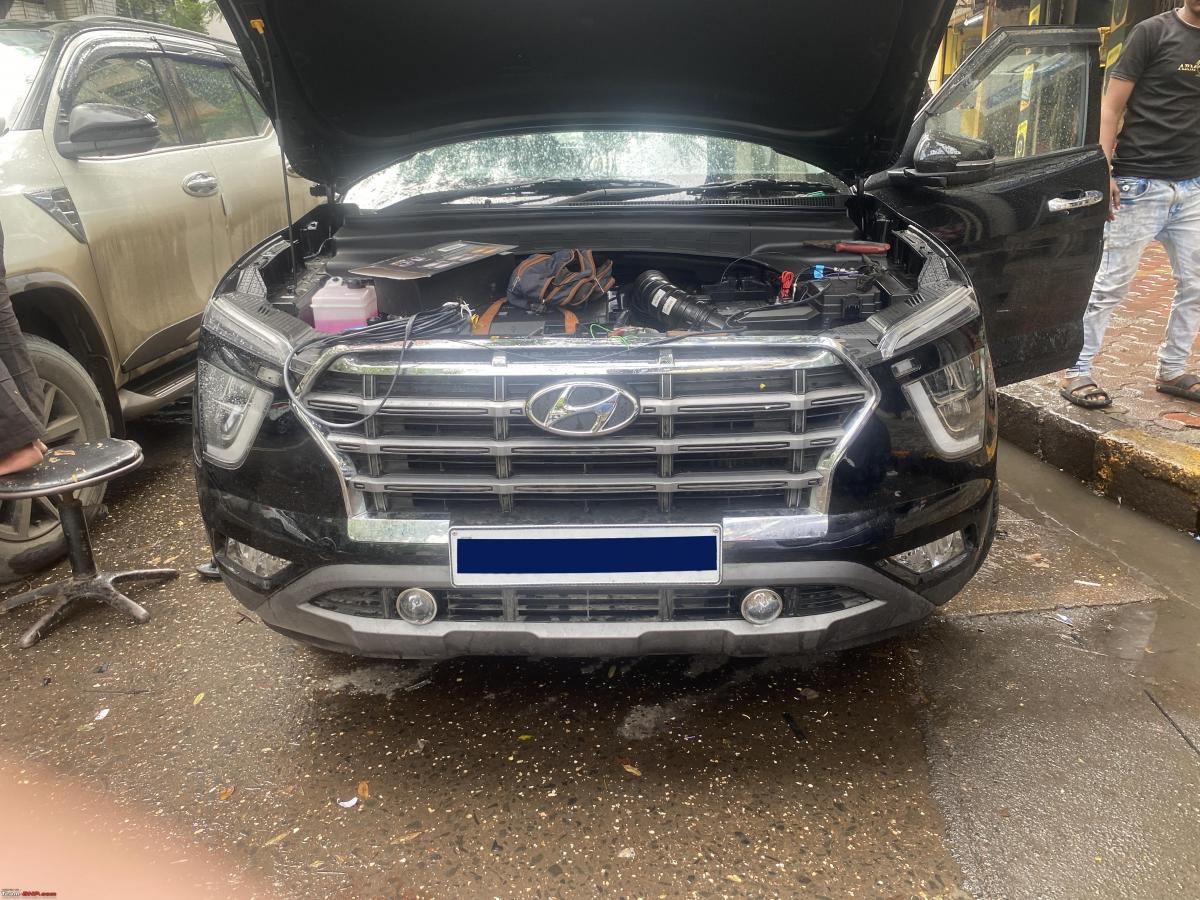 Check out BHPian comments for more insights and information.
Source: Read Full Article