In detail: Thoughts & impressions on official Jeep Meridian accessories
For footwell lighting, Jeep fixes a blue coloured LED in the footwell of driver and co-driver. It is bright enough to be visible under till the second row.
BHPian applegrew recently shared this with other enthusiasts.
I recently (a month back) bought a Jeep Meridian X. In this post I will list what is special about this "special edition". Hope this will clear the air for new buyers so that they can make an informed decision, since in my case the SA was also unaware of all the official accessories or their finer details.
First, all these special editions are merely official accessories which get installed later, at the dealership over regular variants. Meridian X is "X Accessories Pack" over Limited Plus variants. Upland is "Upland Accessories Pack" over Limited Option variants. When I bought there was no Overland edition. From media reports it looks like this is indeed a different variant, although with some minor cosmetic differences.
I am attaching the list of accessories that are part of these packs from the price list from July 2023:
When you buy a Meridian X or Meridian Upland you get the respective packs at around 60% of the MRP. You also get the option to buy a "Rear Seat Entertainment" unit at discount of around 24% to MRP. If you do not like any accessory in the pack then you can ask the dealer to not install them but you will still be charged for that and they will give that packed accessory to you at the time of delivery.
Details on some of the official accessories:
Full list of official accessories can be found here.
Floor Carpet mat:
This is pretty basic cloth type mat. (For Upland they provide the rubberised variant.) The second row ones don't even stay at one place. They do have velcro at the bottom but it seems they are unable to stick since the car's carpet has plastic film over it. The SA asked me to not peel those off, rather buy a 3d Mat from outside. Overall this was a complete waste of money. The mat over the tunnel is even more bad. Yes it too has velcro under it but it is straight piece of thick cloth which does not fold easily and I highly doubt that it will stay in place even if I took off those plastic films. The front ones are slightly better in the sense that they have slots so that they can be buttoned there.
Front row mat.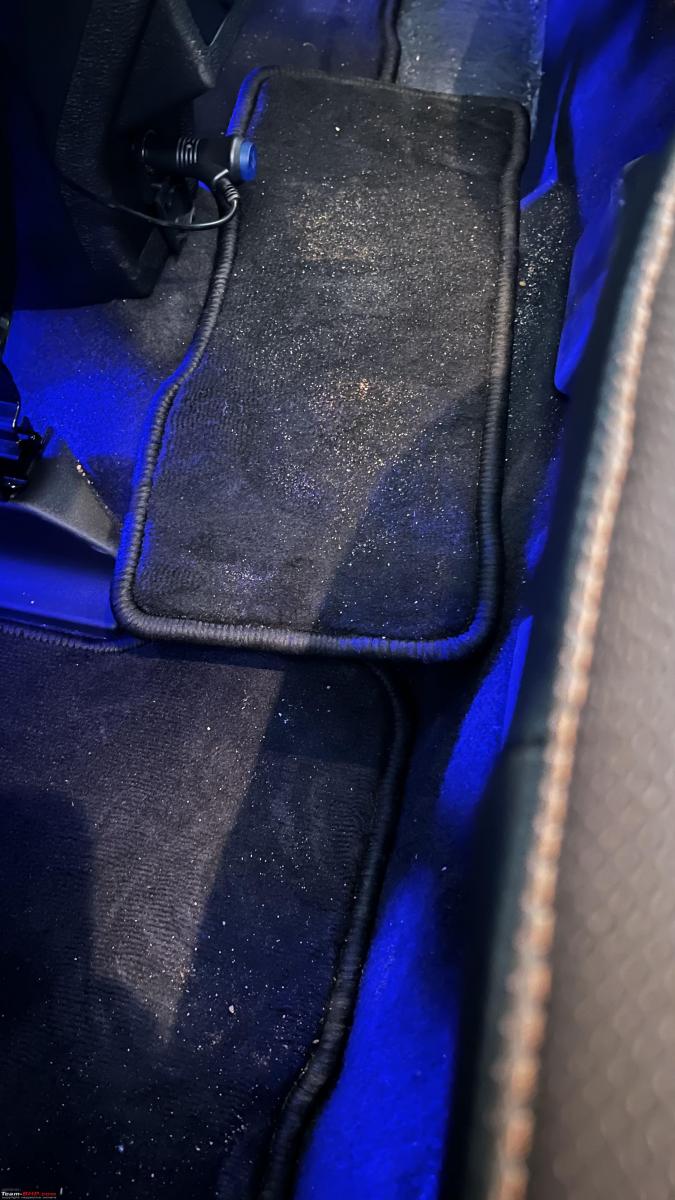 Middle row mat and tunnel mat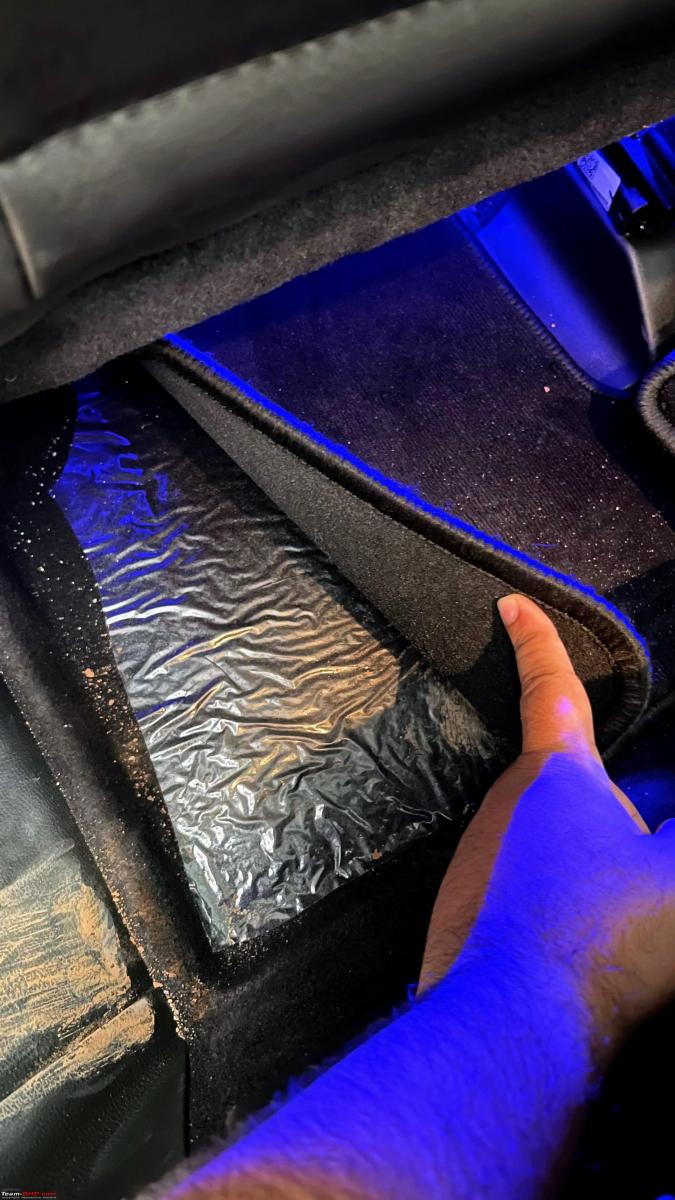 Plastic film over the carpet.
Cargo Mat:
This is of the same overall quality as the rest of the mats and fits well. This is there to just cover the area between the third row seats and the boot door.
Footwell Lighting:
They fix a blue coloured LED in the footwell of driver and co-driver. It is bright enough to be visible under till the second row. It is integrated nicely. This only lights up when you open the doors and turn off after some moment of closing the doors. If you are wondering, like everything in Meridian, its colour does not change. This works well though.
Foot well light LED
Projection Puddle Lamp:
This is utterly gimmicky. These are pair of cheap plastic projectors which they simply stick onto the doors. Not only that, they are not wired in any way. So they stick a holder onto the inside of the front doors where these devices are latched. To keep them working you will periodically need to pull them out of their holders and charge them overnight using a micro-usb cable. The charging point is at such a location that you will have to take them out of the holders for charging. This is not even the worst part. They protrude on the inside of the door so much that they easily get caught in the dress, particularly of ladies and fall off easily like rotten apples. A badly designed device which make it a cheap gimmick. For the limited time I could keep them on the doors, they looked cool at night though. Since I have them anyway, next time I will try to stick them towards the far end of the doors, so that the chance of getting caught in the dress minimizes to some extent.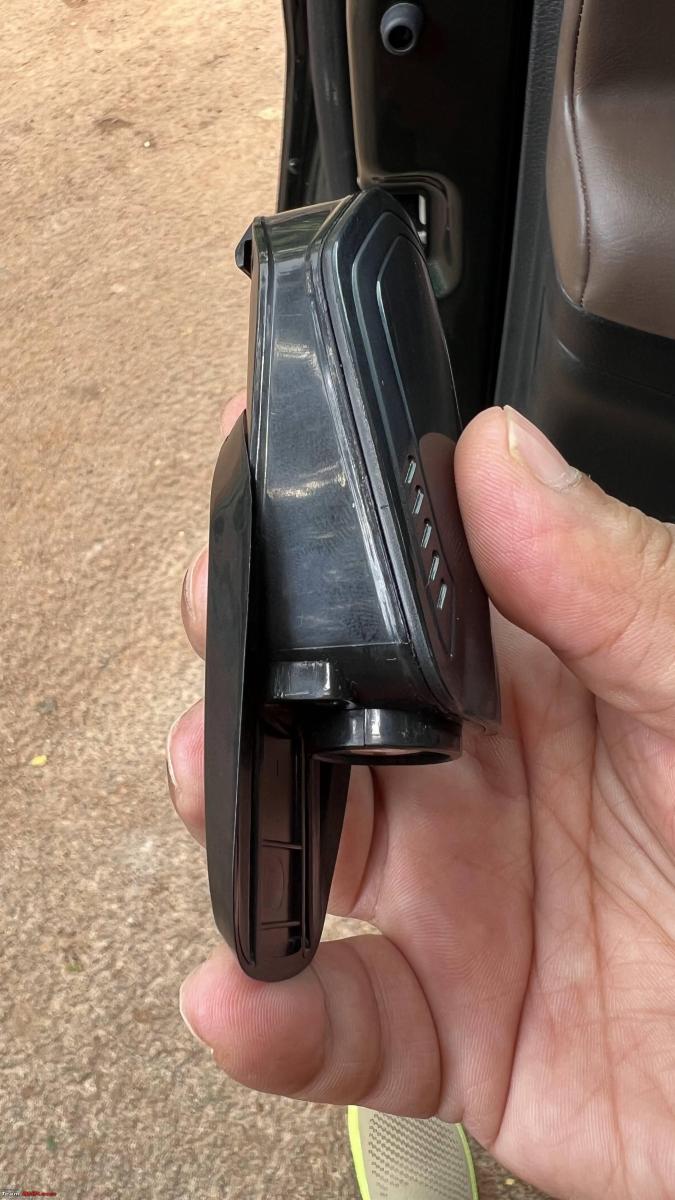 This lamp came off the door along with its holder. You can see the scratches on it, which it got from repeatedly getting dropped onto the road.
Ambient Lighting:
This is small single strip of white light running across the dashboard. This one is integrated well and really gives a nice mood to the cabin. Like DRL, this is always lit. However, it does not cause any issues while driving. I love this.
Sunshades:
These are good quality shades with Jeep logo visible from the outside. These work as advertised.
Side Steps:
These are good, sturdy and functional, however, I was taken aback when I saw them in-person for the first time. From the adverts it appeared to me as if they were silver coloured but they are actually coloured white! That looked very awkward to me at first given the silver chrome all around. With time it has become dirtier and more okay to me.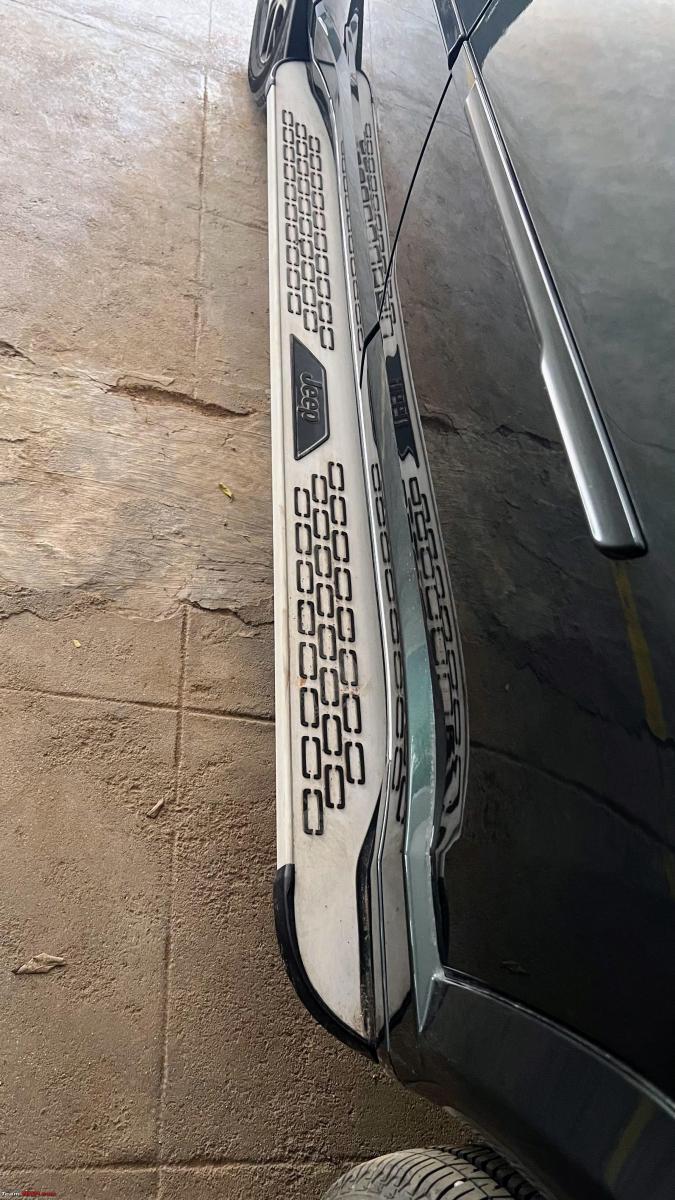 I have a very tight parking and when I was trying to park for the first time I was concerned that I might brush the side-steps on the pillars. However, as you can see in the picture below, the car body is contoured in a way that the side-steps are kind of tucked-in.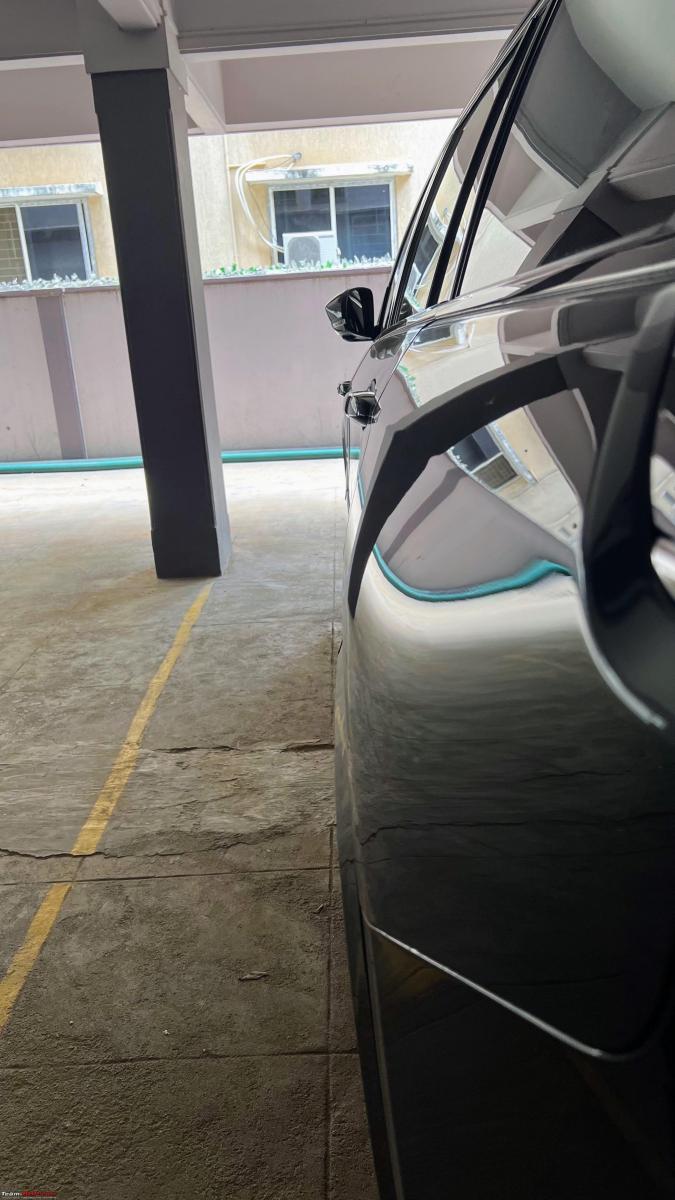 Front and rear splash guards:
The car does not come pre-installed with these. It was the case even for my old Honda Jazz. These are a must have.
Side molding – painted:
I have no idea why this is listed as an accessory since as per SA this is just that the side-moldings have the same colour as the body, but that is a feature of Limited Plus variants.
Mopar Dashcam:
This costs around Rs. 34k. This includes a front and rear cam. The dealership installed this neatly with no big visible wires. This camera has no wireless connectivity and you will need to take out the micro sd-card to download the footages. Do remember to put the chip back in otherwise it will nag the heck out of you by continuously saying – "Please insert the memory card". The only way to stop that is put the chip back-in or turn the device off. The footage quality is okay.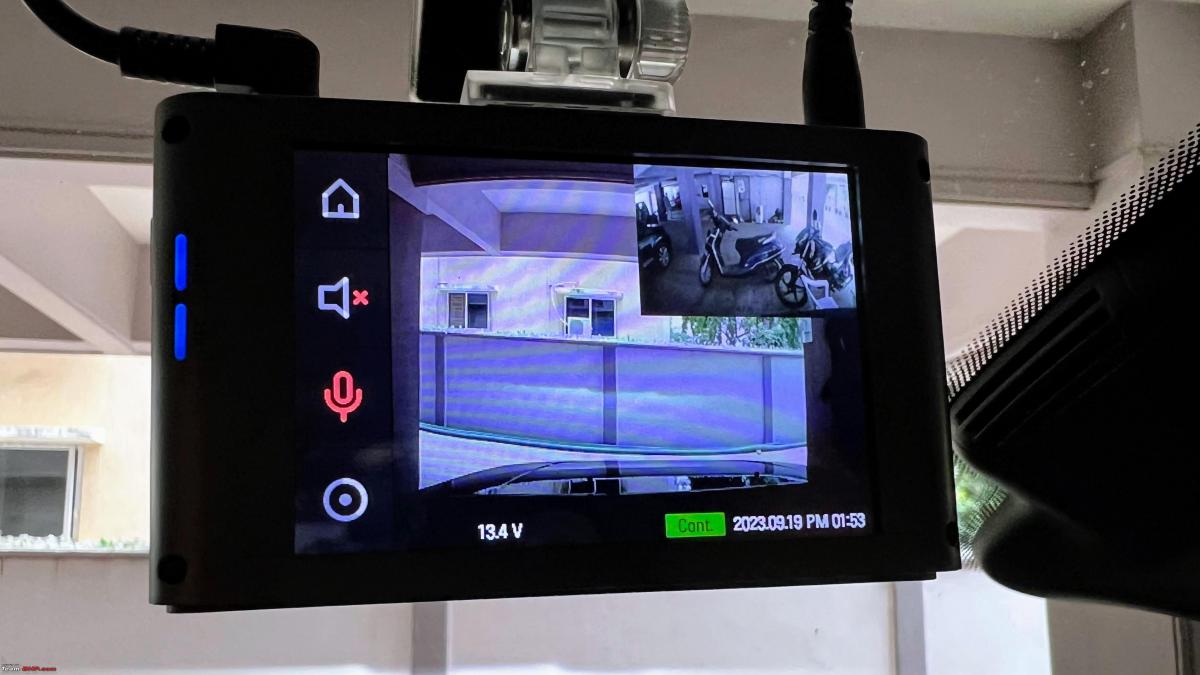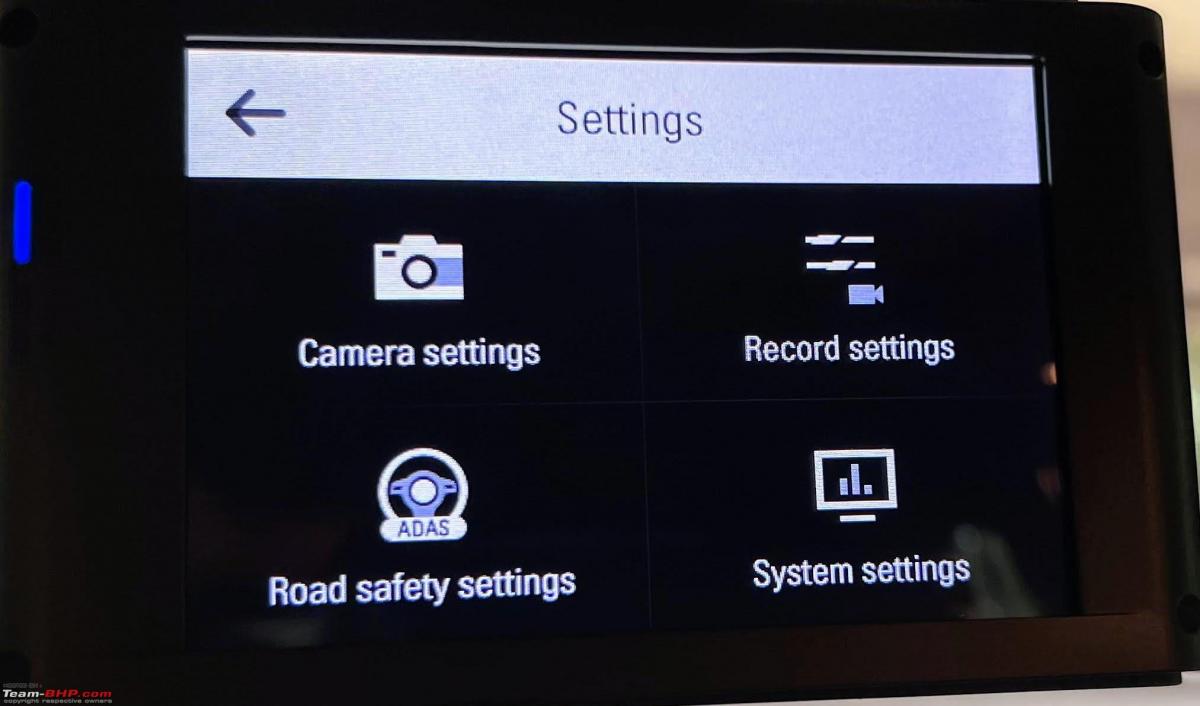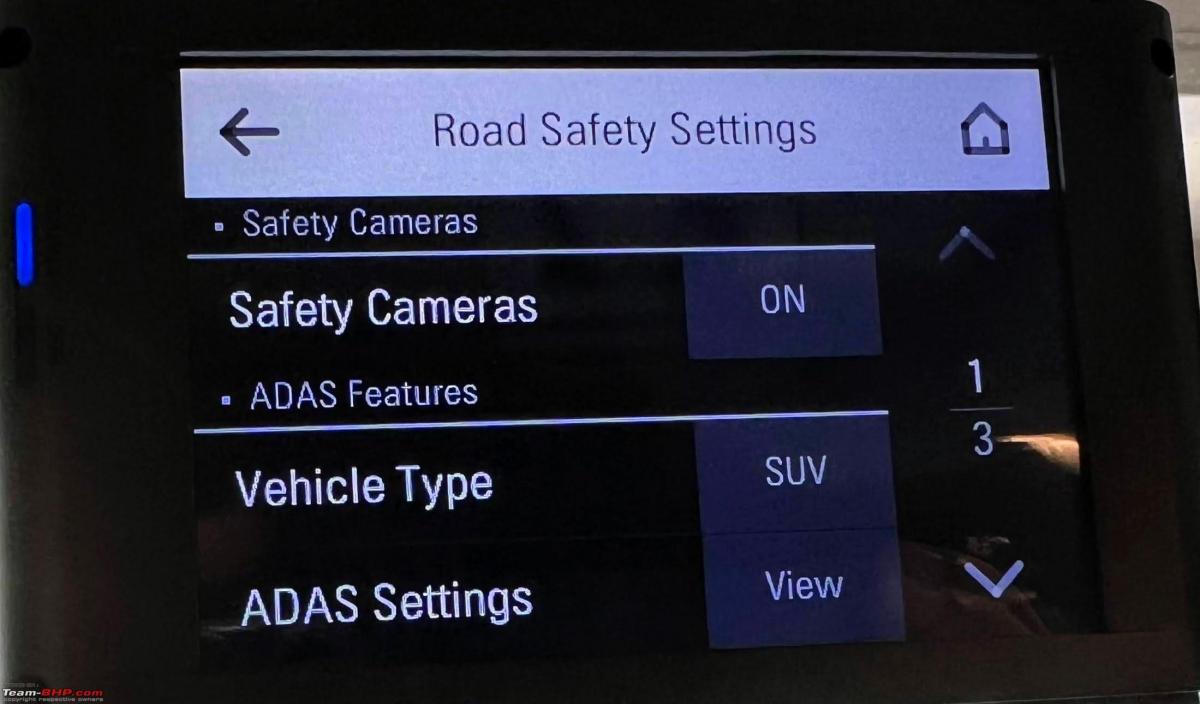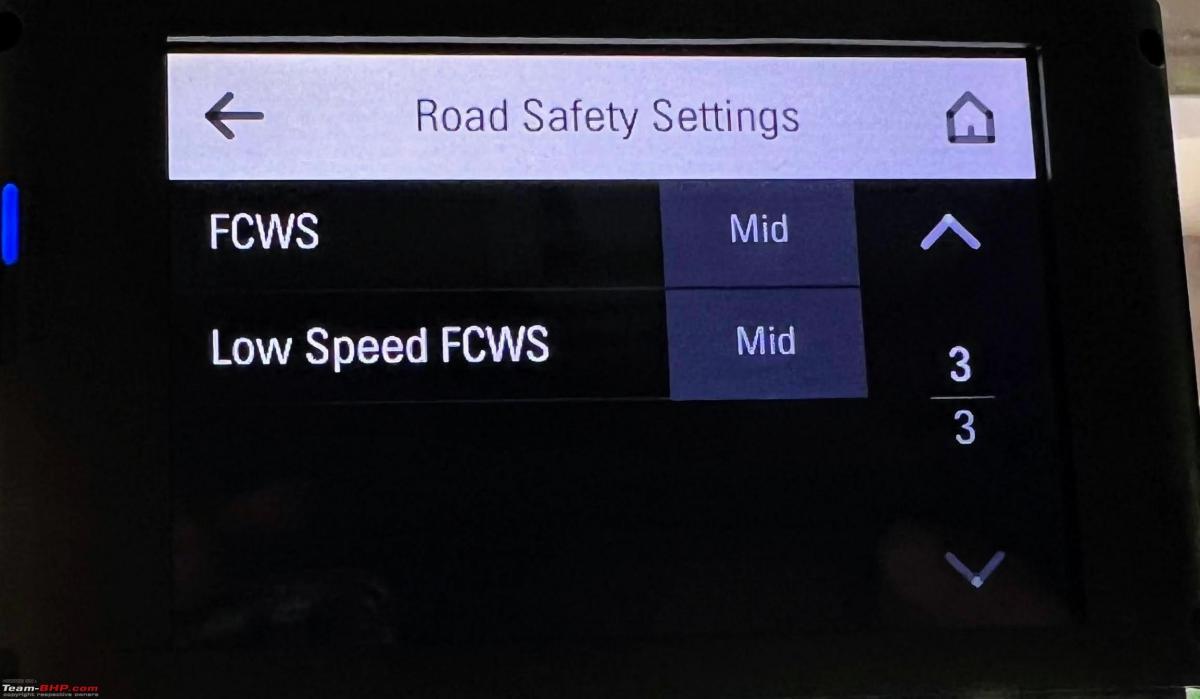 The cam supports three ADAS functions as well – LDWS (Lane Departure Warning System), FVDW (Front Vehicle Departure Warning) and FCWS (Front Collision Warning System). When all are turned on they make a lot of beep sounds and it is hard to figure out which is for what. I have tuned off LDWS, but it still feels kind of random, so, it has not been helpful till now. I recently noticed that the vehicle type was selected as Sedan, which I have now changed to SUV. Will report if that helped in any way.
The ADAS system requires a proper calibration, which I can no longer fine tune since it has now been glued to my windshield.
Rear Seat Entertainment:
This just an Android tablet running Android 9. It also has the Play Store, and I was able to sign-in. It is running on an Octa core ARM Cortex-A55 2GHz. The device has 1.5GB of RAM and 32GB internal storage.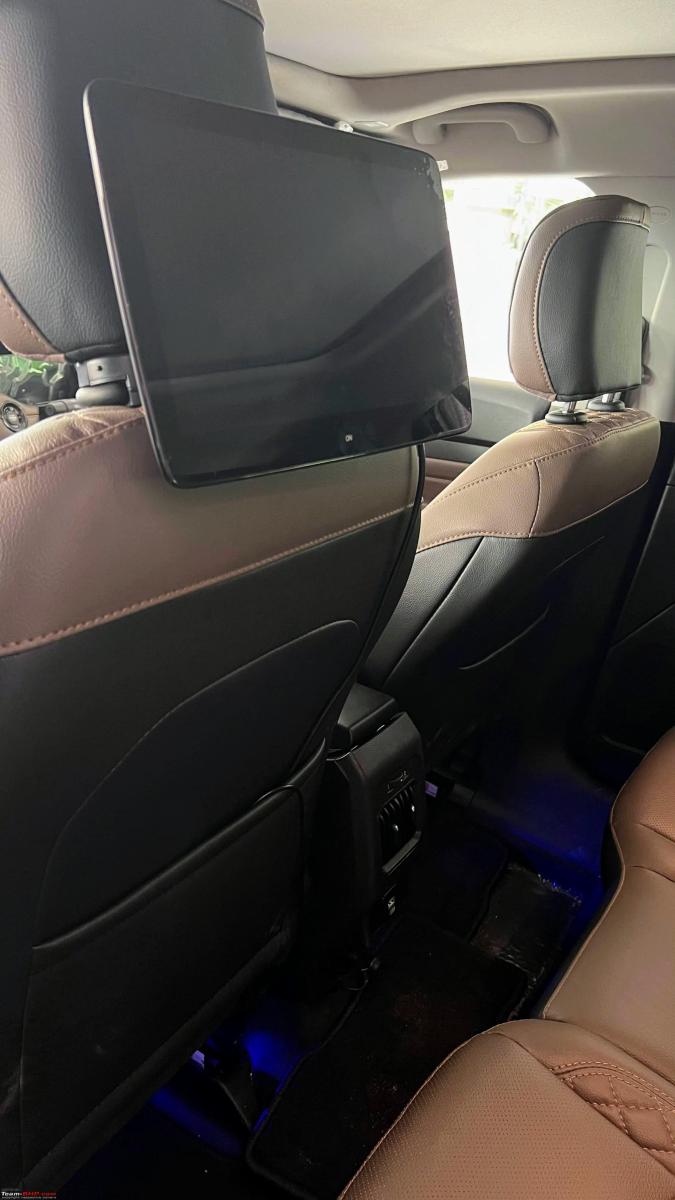 The system has a clip which allows it to be securely fixed to the headrest of the front row seat.
Contrary to SA's claim, the tablet does not seem to have any battery in it and needs constant power supply to keep it running. The complete car has just one 12V socket and this unit hogs that.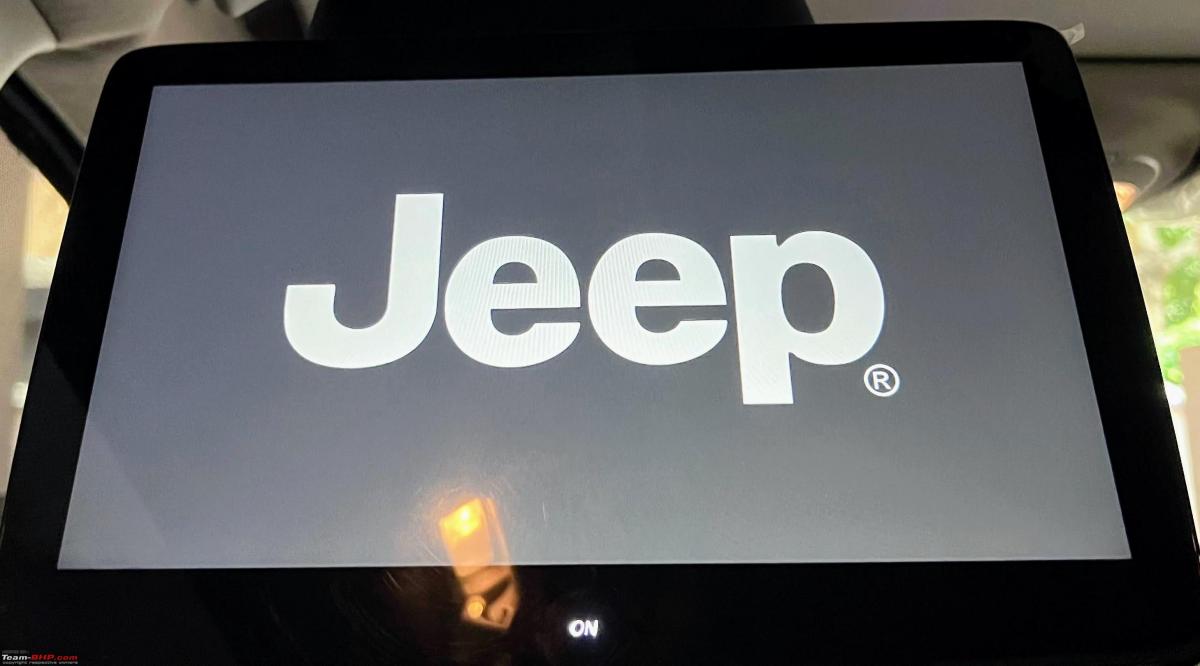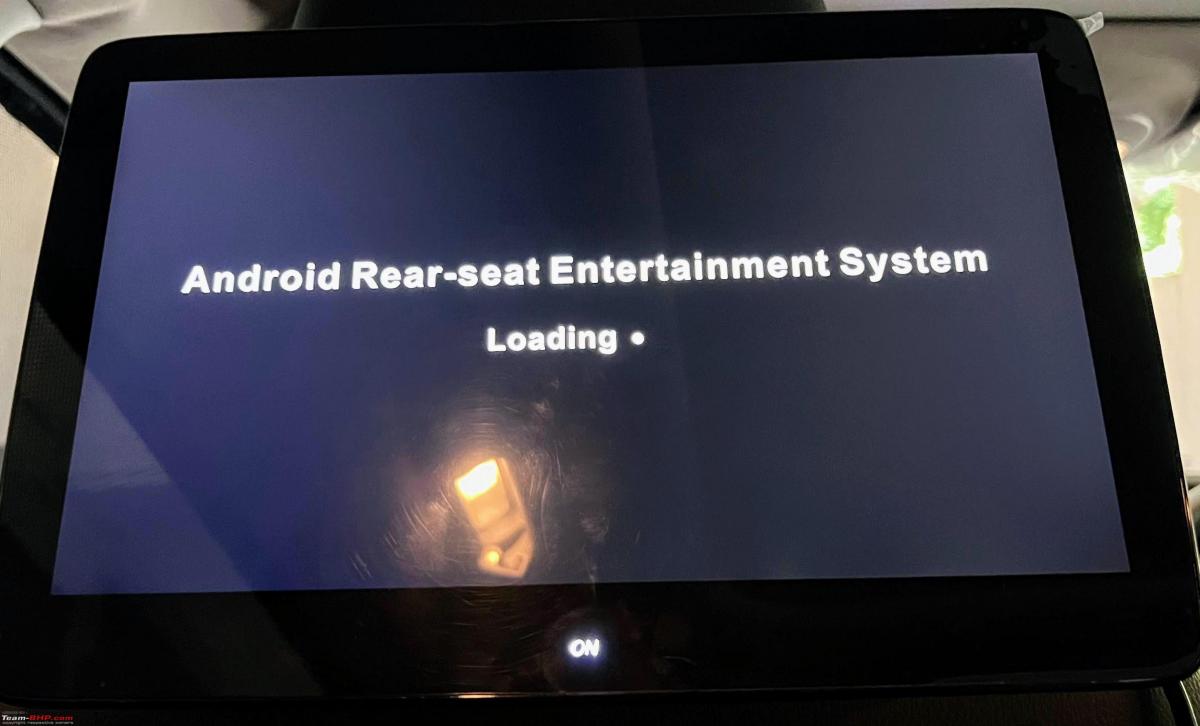 The boot sequence.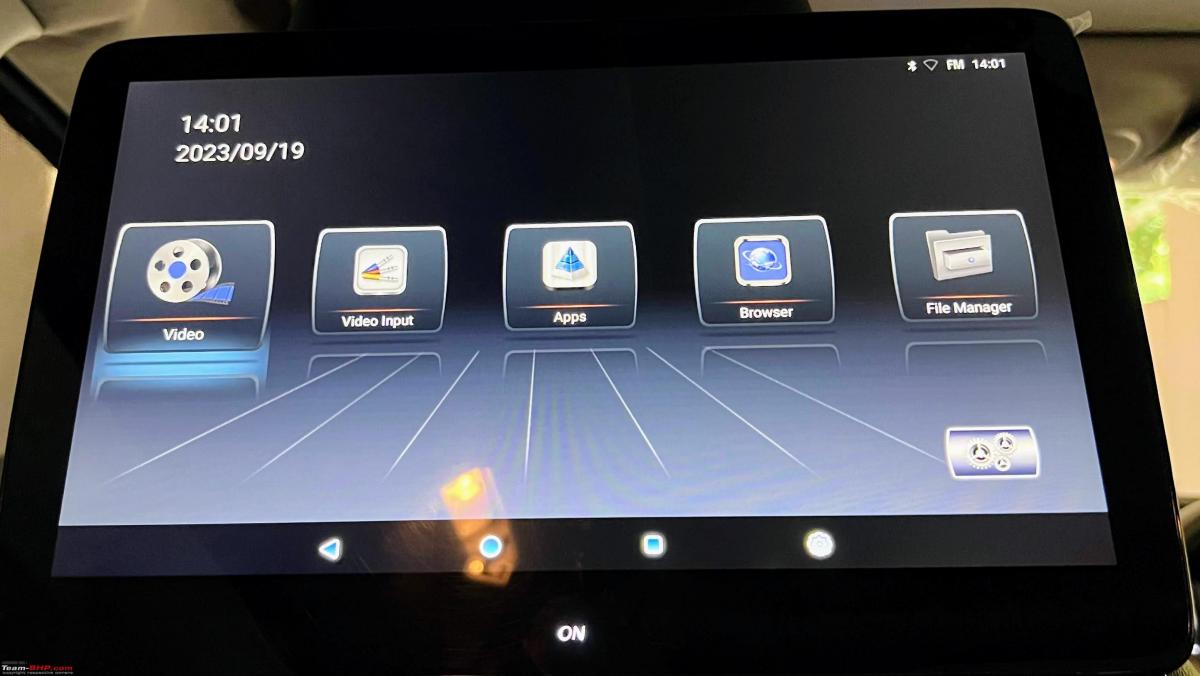 The main menu after it boots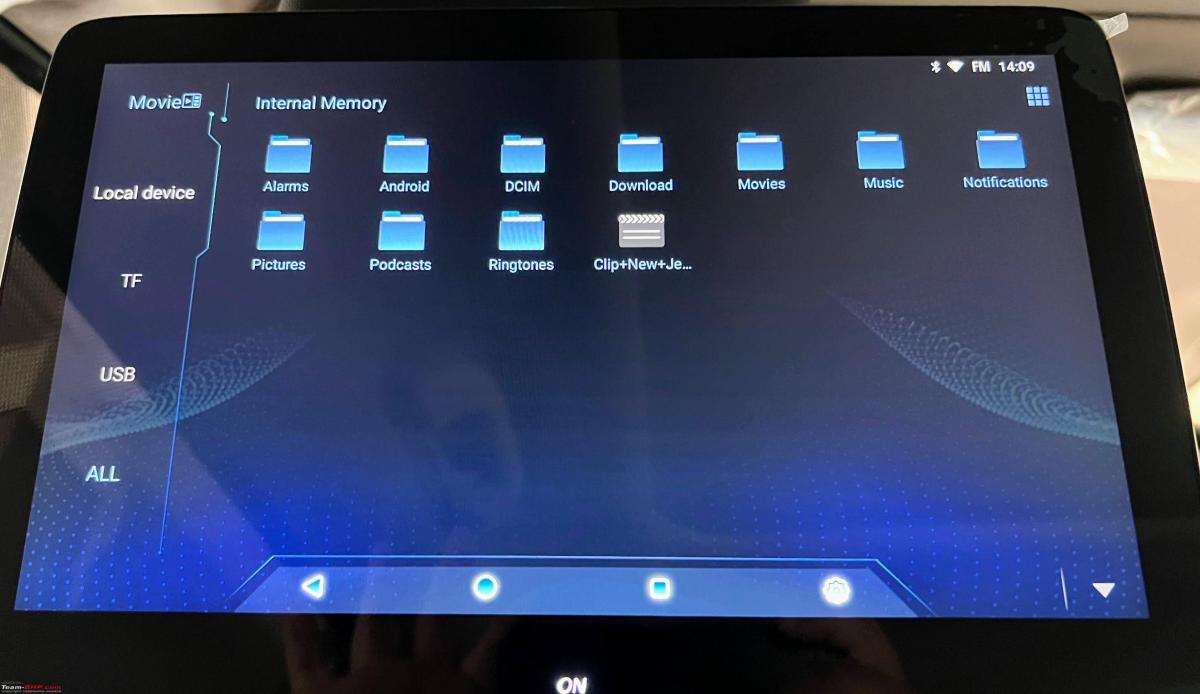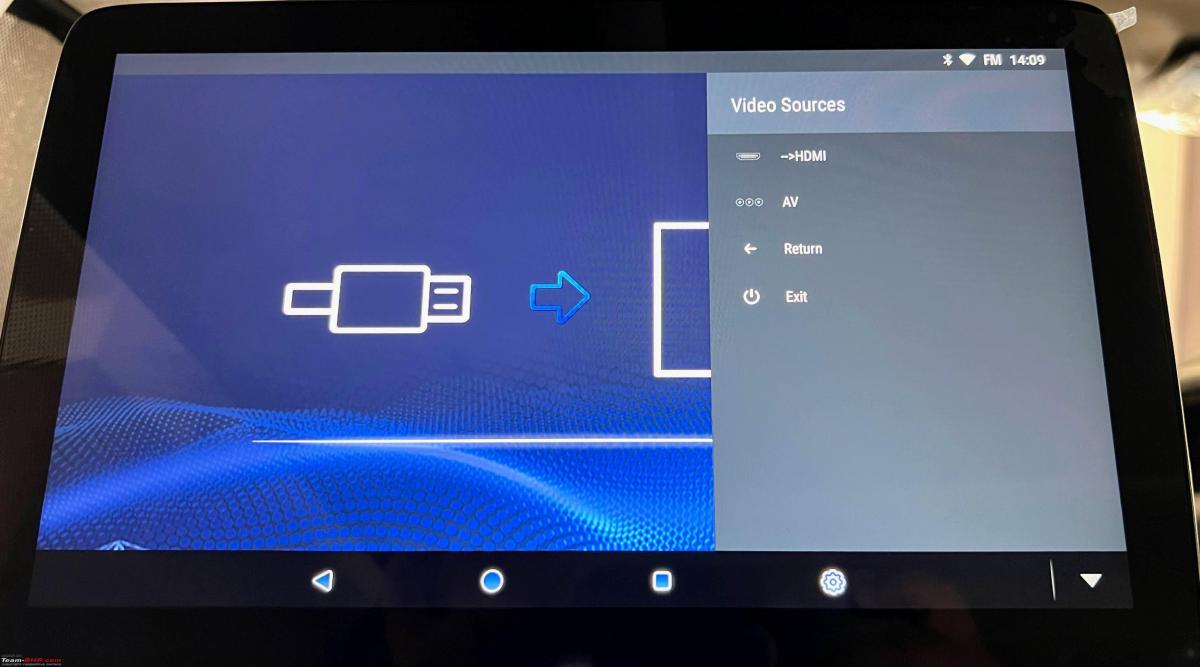 The device has audio jack, sd-card reader, USB and HDMI ports.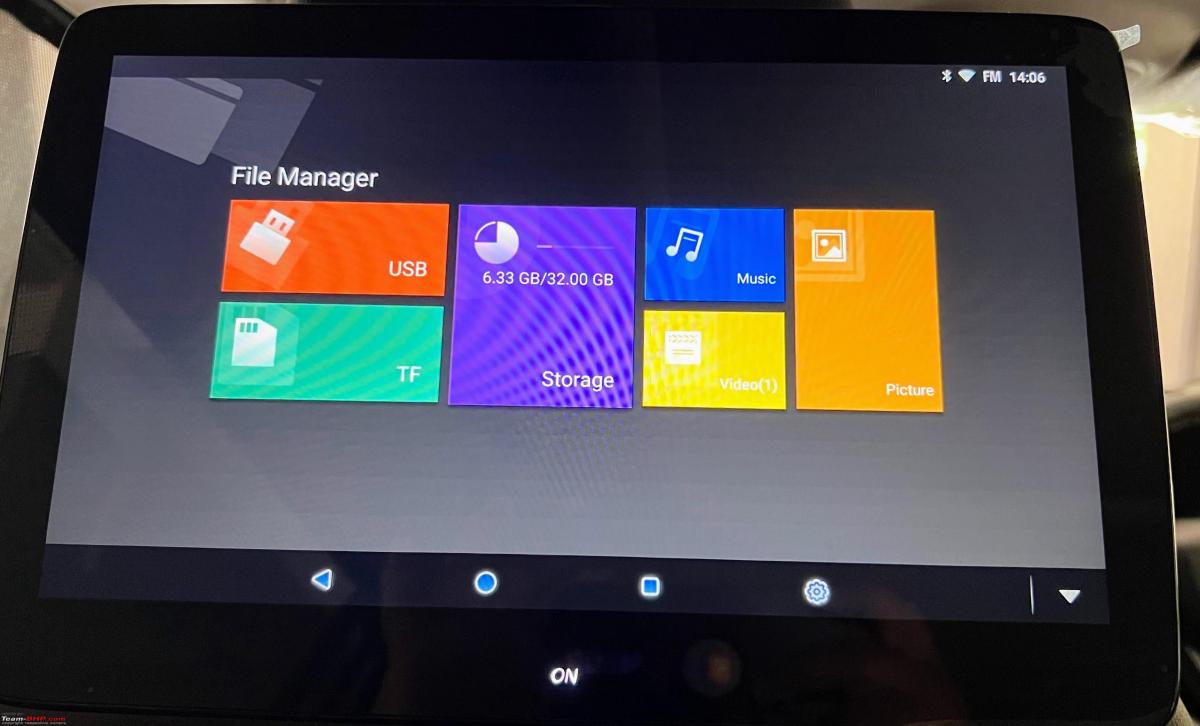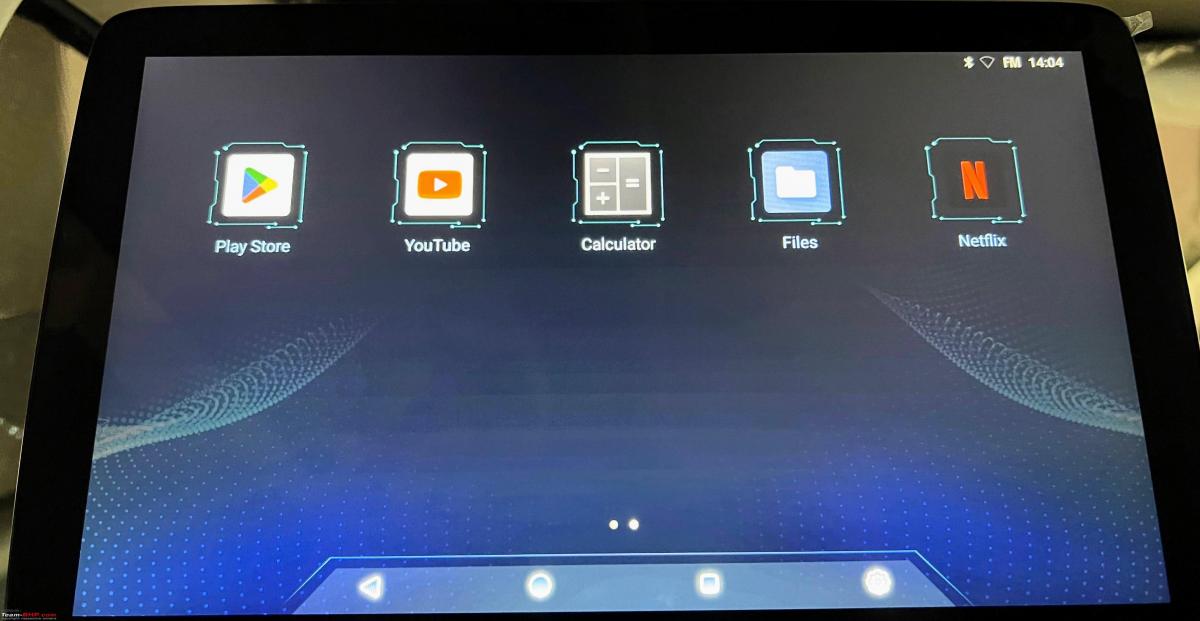 The OOB installed apps.
It supports MiraCast and AirPlay Screen Mirroring. I tried the AirPlay Screen Mirroring option. I was able to connect but nothing came up on the tablet. From help docs it looks like the phone needs to be on the same Wifi as the tablet, but in my case the phone was the one which had created the hotspot for the tablet.
The tablet has built-in speakers which are of decent quality but when I choose the output as bluetooth (it was connected to Meridian UConnect over the bluetooth), I did not get any audio. Not sure if I was doing something incorrect or that was a temporal issue.
Except for the wiring of the power, I am fine with this unit and is a good addition for back seat occupants on long road trips.
Check out BHPian comments for more insights and information.
Source: Read Full Article