Here's What You Need to Throw the Ultimate Miami F1 Grand Prix Watch Party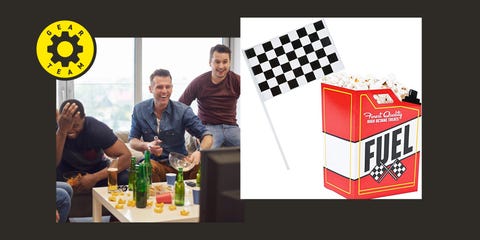 We love F1—unfortunately, the races usually air in the U.S. very early on Sunday mornings, so we end up watching on the DVR with bleary eyes and a cup of joe. But not this time! On Sunday, May 8, the Formula 1 Crypto.com Miami Grand Prix 2022 (whew) will air on ABC/WatchESPN at 3:30 p.m. ET. We plan to call the gang, fire up the barbecue, and throw a dang F1 watch party in Prime Time! You in?
The Miami F1 Grand Prix will be a bit like the Super Bowl for race fans—only much, much shorter and without all the commercials. That means food, beer, and a whole lot of fun. While there's still time, we plan to order a bunch of racing-themed swag and go nuts, just like on Super Bowl Sunday. You should too.
TV Schedule for Formula 1 Crypto.com Miami Grand Prix:
FRIDAY, MAY 6
F1 Miami Grand Prix Practice 1, 2:25 p.m., ESPN2 (Live)
F1 Miami Grand Prix Practice 2, 5:25 p.m., ESPNEWS (Live)
SATURDAY, MAY 7

F1 Miami Grand Prix Practice 3, 12:55 p.m., ESPNEWS (Live)
F1 Miami Grand Prix Qualifying, 3:55 p.m., ESPN (Live)

SUNDAY, MAY 8
F1 Crypto.com Miami Grand Prix Prerace Show, 2 p.m., ABC (Live)
F1 Crypto.com Miami Grand Prix, 3:30 p.m. ABC (Live)
F1 Crypto.com Miami Grand Prix, 10 p.m., ESPNEWS (Tape)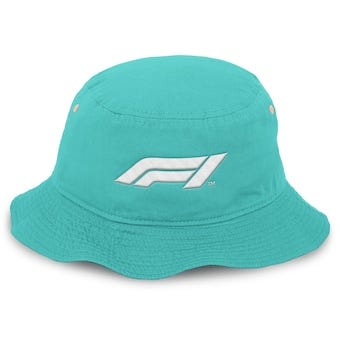 Every party starts with a great party hat, and nothing says "Miami" like a teal bucket hat. Add the F1 logo embroidered in white and this party is just getting started. If you're more of a traditionalist, there are Miami F1 flat-brimmed hats as well.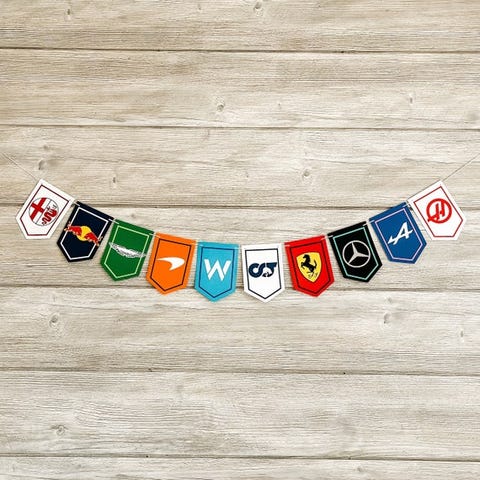 If you don't decorate, then it's just another party. But this isn't just another F1 race—it's the Miami Grand Prix. Show your pride and stand out from the pack by picking up this cool banner with all the F1 team flags represented.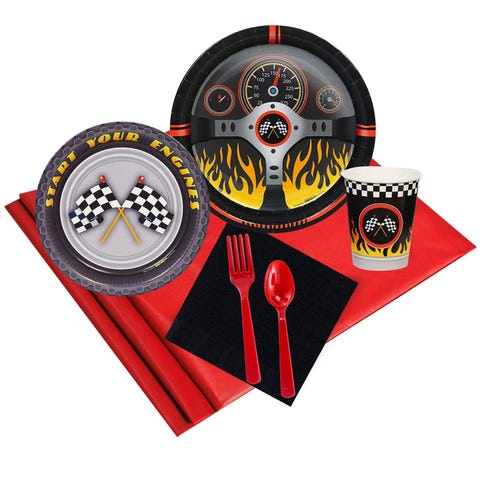 Okay fine, it's a party pack for a children's race-car-themed birthday party. But what the heck? Have a little fun on Sunday, May 8. After all, it's not every week there's a Formula 1 race on U.S. soil.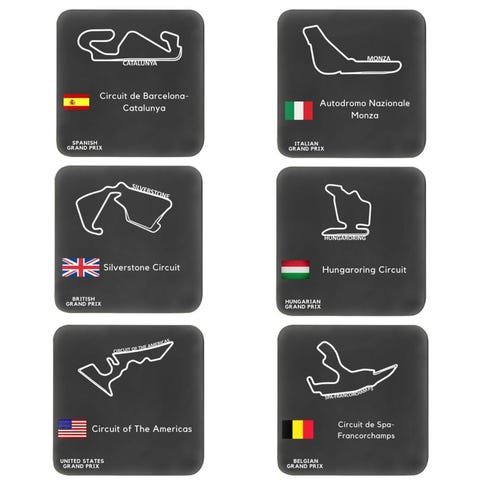 What kind of a party guest leaves cup rings on the furniture? Use a coaster, you filthy animal. Seriously, the Etsy store TheRacingPit has a ton of F1 and general racing gifts, cups, glassware, and more. Check it out—Father's Day is coming. . . .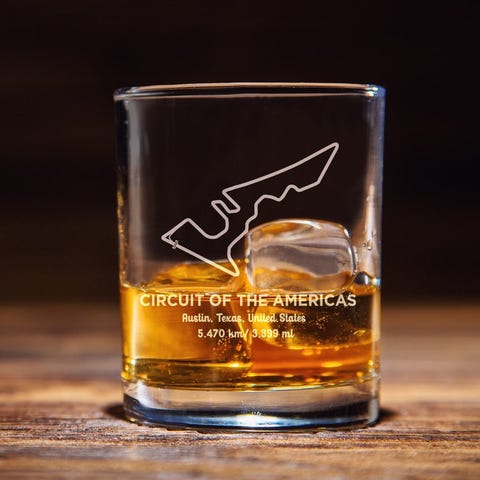 And here's a great gift idea for Father's Day. This 12-ounce rocks glass is hand-engraved with your choice of F1 circuit. Yes, the Miami International Autodrome is available! Just ask upon ordering. Take it for a test drive before you gift it to your favorite dad on June 19. Just to make sure it, you know, works.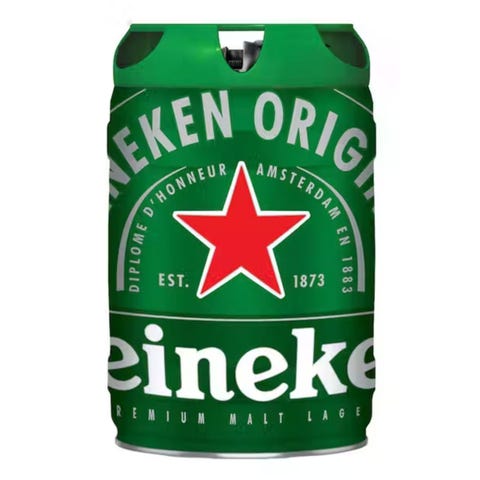 Yep, you can get a mini-keg of Heineken (an official F1 sponsor) delivered straight to the house in about an hour. Or get any kind of alcohol delivered. " data-vars-ga-product-id="4a32a14e-4230-4df1-a263-6145e9949efb" data-vars-ga-product-price="0.00″ data-vars-ga-product-sem3-brand="" data-vars-ga-product-sem3-category="" data-vars-ga-product-sem3-id="" data-affiliate-network="" data-vars-ga-media-type="Slide">Drizly.com lets you select beer, wine, liquor, mixers, and more, then commissions a local retailer to deliver it to you. It's like Uber Eats, but for booze.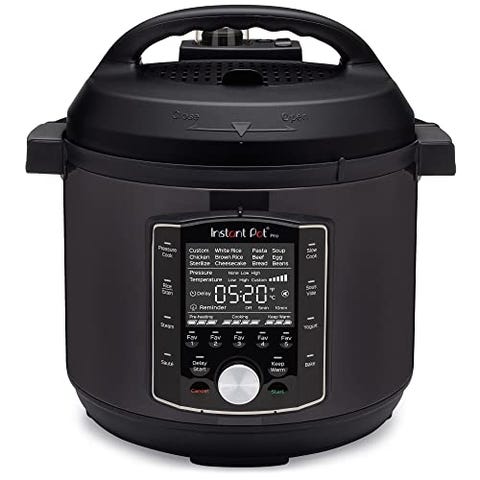 Yeah yeah, we know . . . but if you haven't yet discovered how ridiculously easy it is to use one of these gizmos, here's a perfect opportunity. It's a slow cooker, it's a pressure cooker, and it's fantastic for keeping things like chili, dips, and soup warm. Best of all, your significant other will love you for getting a great deal on this top-of-the-line model. We really like the matte black finish.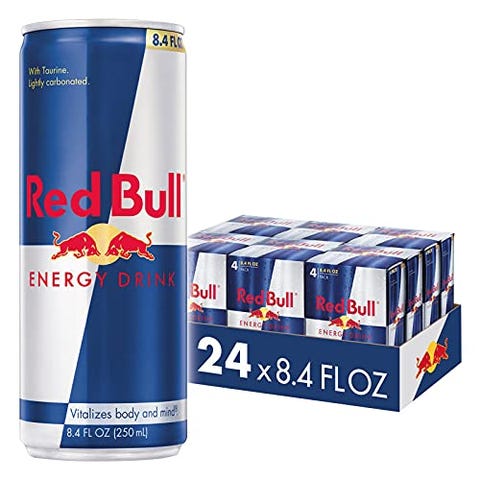 What better way to root for your favorite Red Bull driver (hello, Max) than to pound a few Red Bulls? Might as well mix it with vodka because hey—it's a party after all. Just try not to think about what it's doing to your insides.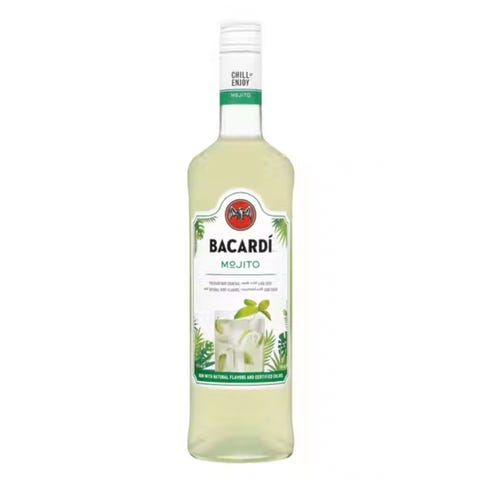 Celebrate the heritage of South Florida with one of the classic cocktails of South Beach (via Cuba, of course). Now, you could absolutely buy the ingredients and mix a far-superior mojito for yourself and your guests with fresh mint. But mixology requires you to take your eyes off the TV during the race. And who wants that? This is an easy solution.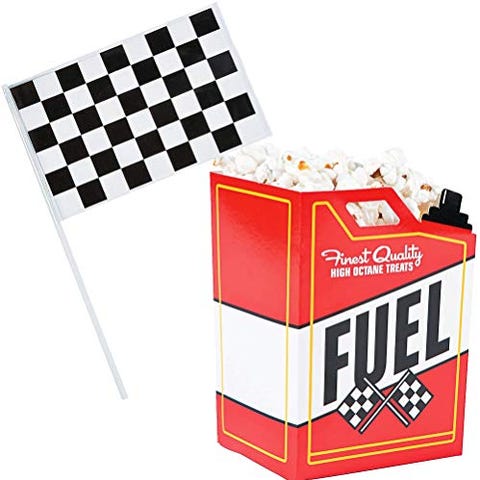 Yep, corny as hell, but when are you ever gonna have a race party like this again? These folding snack boxes are perfect for popcorn, chips, M&M's—most any treat will do. The pack comes with 12 boxes and 12 little checkered flags because hey, you're all winners in our book.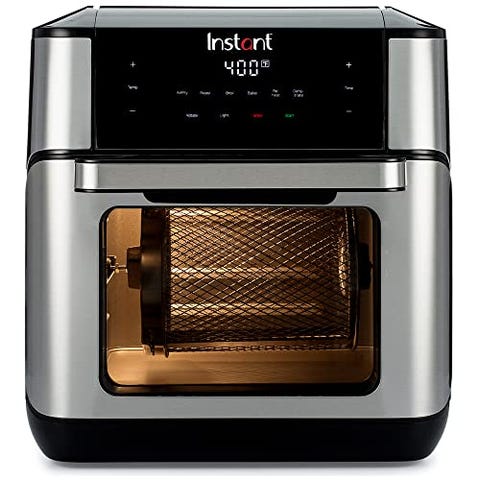 Because those chicken wings ain't gonna make themselves.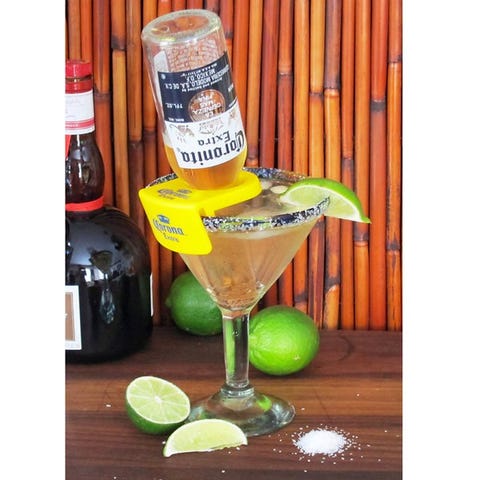 Cocktail or gimmick? Let your guests decide. If you've ever strolled down Collins Avenue in South Beach, you've been bombarded with the CoronaRita. Effectively a frozen margarita with an upside-down Corona bottle in it, it's a Miami staple that's a cinch to make. The trick is a handy drink clip that keeps your bottle suspended upside down, so the beer empties into the glass as you drink the margy. Read more about this fun Miami tradition at Delicious Table.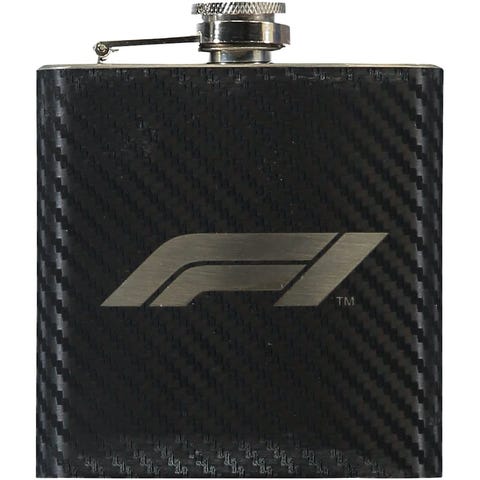 Here's an idea: Everyone picks a driver, and the winner takes home this sleek F1 carbon hip Flask. Better yet, give it to your favorite dad for Father's Day. Or just keep it for yourself and sip during the race. Look, you threw a great F1 watch party—you deserve it.
Source: Read Full Article