Get Those Kids in the Road & Track Crew!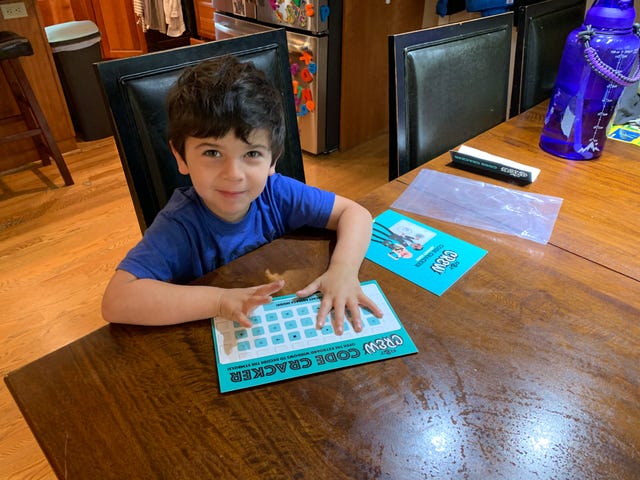 You can't force your kids into liking anything. All you can do is surround them with options and let them make their own decisions. If you want them to be into cars—which I'm guessing you do because you're reading this—might we suggest joining the R&T Crew, the kids' club from Road & Track?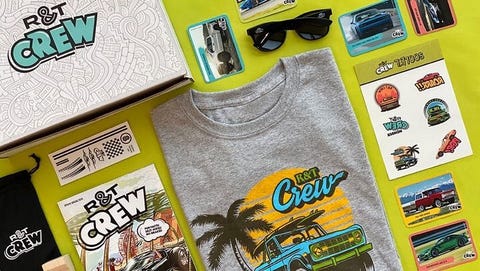 Every other month they'll get an R&T Crew box filled with a magazine for the kiddos, car-related projects—my favorite so far was a build-your-own F1 car out of wood—wearables like sunglasses, a bandana or t-shirt, and other fun interactives to keep the kids busy and away from their screens for at least five seconds. Oh, and there are always a few cars; sometimes they are Hot Wheels, sometimes they're other types of die-casts.
My kids are both young, so many of the projects will require adult help, which I'm calling a good thing. The older kid can do the code cracking and the wooden-car building. The younger one wants to do the coloring. Grade school kids will be able to read the magazine themselves and can probably figure out the projects without an adult. All kids like getting mail, and the packing material, as you can see, is a toy in itself. Have the vacuum ready!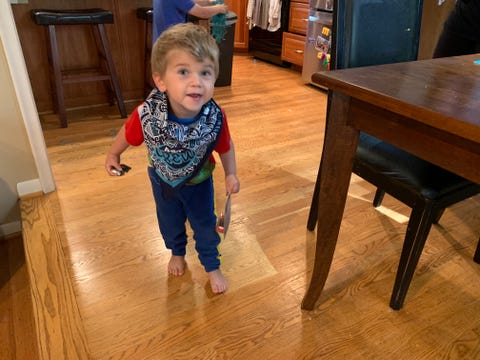 We're making the next generation of enthusiasts here, so this is important: After all, if your kid can't grab a set of snap ring pliers for you while you're wrenching on your next basket case, what good are they?
A yearly subscription is $40 per box. For a $15 savings, subscribers can pay $225 for the full year or subscribe just to the kids' magazine for $25 per year. If you want in for your kids, you can sign up right here.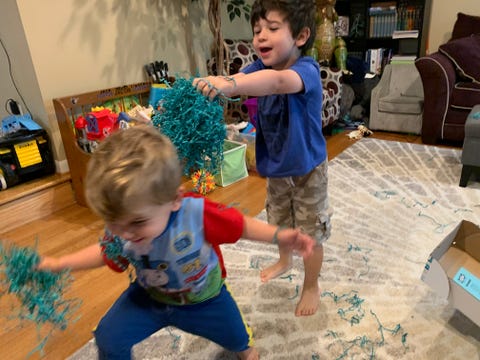 Source: Read Full Article