Five Cars We\u2019re Watching at Mecum\u2019s Indy Sale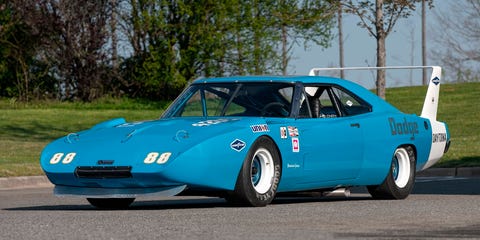 Mecum's Spring Classic sale in Indianapolis is just around the corner, and that means it's time to flip through the catalog to see what goodies are on offer this year. While this show has generally moved a lot of American muscle across its block, that tide seems to be changing. This year's sale is featuring a ton of big-ticket cars that could show the direction the collector car market is headed in coming years.
While we've already written about the star of this year's Spring Classic—The "Big Oly" Ford Bronco—we're excited to jump into five more cars that will cross the block this May. The Mecum Spring Classic starts May 14th and runs through May 22.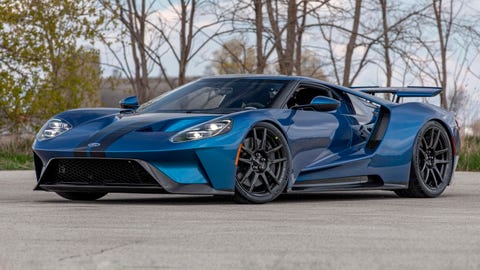 Estimate: $950,000-$1,100,000
Mecum has a storied history with the latest generation Ford GT. If you recall, Mecum made waves when it sold a 2017 Ford GT at the 2018 Indianapolis sale. While that was a big deal in the supercar collector world, it's since become less of a deal because many of these Ford GT's are falling out of their contractually obligated two-year ownership cycle. How many? Well, there are three Ford GT's rolling across the block at this Mecum sale, and this Lightweight version might be the most interesting GT you can take on public roads. There's also a Ford GT Mk2 available, but taking that on public roads is legally precarious.
Ford's Lightweight package for the GT has most of the features of the Carbon package while retaining creature comforts like air conditioning and the infotainment screen. All in, this might be the best package for a Ford GT you plan on driving—though this one has only ever seen 18 miles, making it essentially brand new.
SEE IT HERE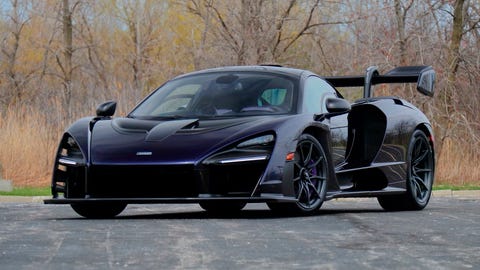 Estimate: $900,000-$1,000,000
The McLaren Senna is one of the wildest cars to ever roll out of a production facility. This winged wonder looks like it's endurance racing just sitting in a parking lot. The Senna's spec sheet is serious, too, with a 211 mph top speed and 789 hp coming from a turbocharged 4.0-liter V8. This car rips.
This particular example of a McLaren Senna is finished in Mauvine Blue, and will make the folks at your local cars and coffee stare for hours. This Senna has only traveled 186 miles, too, which is more than the Ford GT we just talked about, but not much.
SEE IT HERE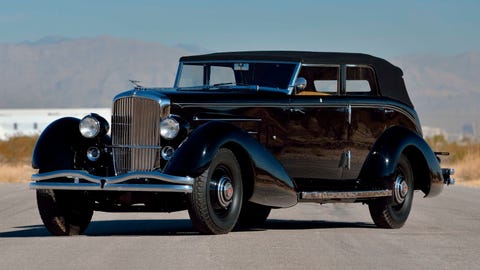 Estimate: N/A
Unlike the two previous supercars, this Duesenberg probably won't set a record lap at your local racetrack, but that doesn't make it any less important to the car world. This Model J is reportedly the final complete car to be ordered and sold while Duesenberg was still in business. According to Mecum, it was originally sold to Coca-Cola president Conkey Whitehead for a princely $17,000.
With a healthy pedigree and a collection of noteworthy trophies earned since its 1990 restoration, this Duesenberg is one to watch. It's possible that highly collectible prewar cars could start to slip as aging collectors shuffle off their mortal coils, thought I doubt it. That's why watching the results of Duesenberg's like this example work as a reasonable litmus test for collector cars.
SEE IT HERE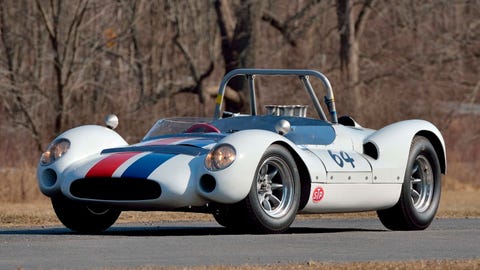 Estimate: $295,000-$375,000
This Cooper Monaco Type 61 Sport Racer might not be as well-known as other historic open-wheel racers, but this machine carries some history, documentation of which is included. Powering this Cooper Monaco Type 61 is a fuel-injected 327-CID Chevrolet that feeds power to a BMCD Huffaker four-speed transaxle. According to Mecum, this racer saw a full nut-and-bolt restoration in 2006, which means it's likely still fairly fresh. With only six of these Monaco Type 61 racers reportedly sent stateside, this makes it a nice, rare vintage racer to add to your collection.
SEE IT HERE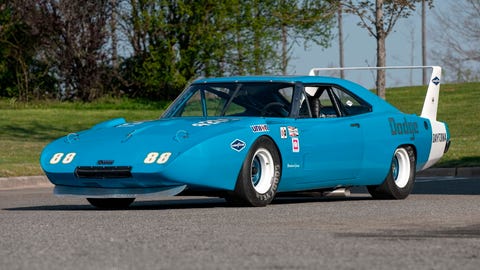 Estimate: $750,000-$1,000,000
The big wing Plymouth Superbirds and Dodge Charger Daytonas might be two of the most iconic NASCAR machines to ever hit the superspeedways. And, according to Mecum, this is the first of the bunch. Starting as a run-of-the-mill Charger 500, this big-wing racer was transformed by a Michigan race shop to become a test vehicle for Chrysler.
While it was used as a development car, it only made sense for it to race. This Charger Daytona took the pole at the 1969 Talladega 500 and was wheeled by Buddy Baker to over 200 mph in 1970.
As you would imagine, this development car was thoroughly restored and authenticated. This might be one of the most significant pieces of NASCAR history to head to a public auction.
SEE IT HERE
Source: Read Full Article