Driving a Safari after covering 20K km in my XUV700: What's it like
Looking back, I think I would have happily picked up the Tata Safari had it been a true SUV with AWD or 4WD capability.
BHPian abirnale recently shared this with other enthusiasts.
20,000 Km in exactly 6 months!
As I crossed Belgavi on NH48 this Tuesday morning, the odometer crossed 20K km mark! Something to ascertain how much The Red Sparkle has been running around. By the time we reached back home, the Odometer had crossed 20550 Kms.
The weekend was spent connecting with my post-graduation buddies – some of us meeting after 20 years. Since most of us are in three cities – BLR, HYD and PNE, we needed to find some place central to meet. An idea about meeting at Jog Falls was well accepted by everyone and we charted a path to meet, drive around, spend some time together sharing our experiences from corporate life and talk uncensored.
The 9 of us were bundled into two SUVs – one Tata Safari from Pune and the Red Sparkle from Bangalore. With two desi SUVs, the boys set out on the aimless drive around Jog Falls. We visited other falls around, strayed onto the unknown roads, ferry, and forests, behaved crazy and went off-grid from our connected world. Took the slushy roads, bad roads, great smooth tarmac, did some soft-roading on the lush green hills, clicked some awesome pictures, sighted a Bison crossing our path, a fox jumping across the bushes, a deer watching us from the banks of the road… all in an area that is not a Safari. We took turns driving each other's cars and appreciated, blamed for the package we are enjoying!
We took all the white lines we saw around our homestay Gundi Mane and Jog Falls. On Monday we decided to go to Tilari Ghats and Forest, something we had visited a long time ago as friends together.
Happy to report that Tata Safari and Mahindra XUV700 did fantastic hauling a large crew, taking all kinds of roads and never gave even the slightest chance to doubt. I made some observations while driving Safari and XUV700.
The Safari headlights are not as powerful as XUV700 but the fog lamps of XUV700 suck big time. Case in point, we were driving through the thick fog and clouds at the peak of Tilari and Red Sparkle while leading the drive had almost zero visibility. Roads were bad too. I literally drove at about 10 kmph speed. When I took the steering of Safari, I felt much better with its fog lamp setup.
The Safari did everything that Red Sparkle did despite being just FWD. Must appreciate the driver and the vehicle's capability. We climbed a hill together without a fuss. When we were taking a 45-degree climb on the bank of the canal towards the Swapnvel viewpoint, Safari kept spinning its wheel whereas Red Sparkle did not show any signs of weakness. Safari with its original driver attempted the climb with momentum and it was absolutely fine – no drama at all.
The Safari suspension is somehow far better on bad roads than XUV700. I don't know the technical details but I felt much better while cruising over the bad roads than in my XUV700.
After having used XUV700 for such a long time, I did not feel excited or connected with the Safari at first – the dash experience wasn't at par. Neither was the highway speed manners.
The Safari engine isn't as peppy as XUV700. It was easier to lose the Safari in IRVM whenever I wanted to.
The thing I still admire today is Safari still looks and behaves like an SUV whereas XUV700 despite being a real SUV (with AWD), behaves like a car. Now that's neither a plus nor a minus – depends on what you are looking at in a car and looks are always subjective anyway. I loved the dancing ability of XUV700 on highways whereas lusted over the rough road ease of driving on the Safari.
Looking back, I think I would have happily picked up Safari had it been a true SUV with AWD or 4WD capability – it suits all my needs including price and space and capability.
Here are some pictures from our drive.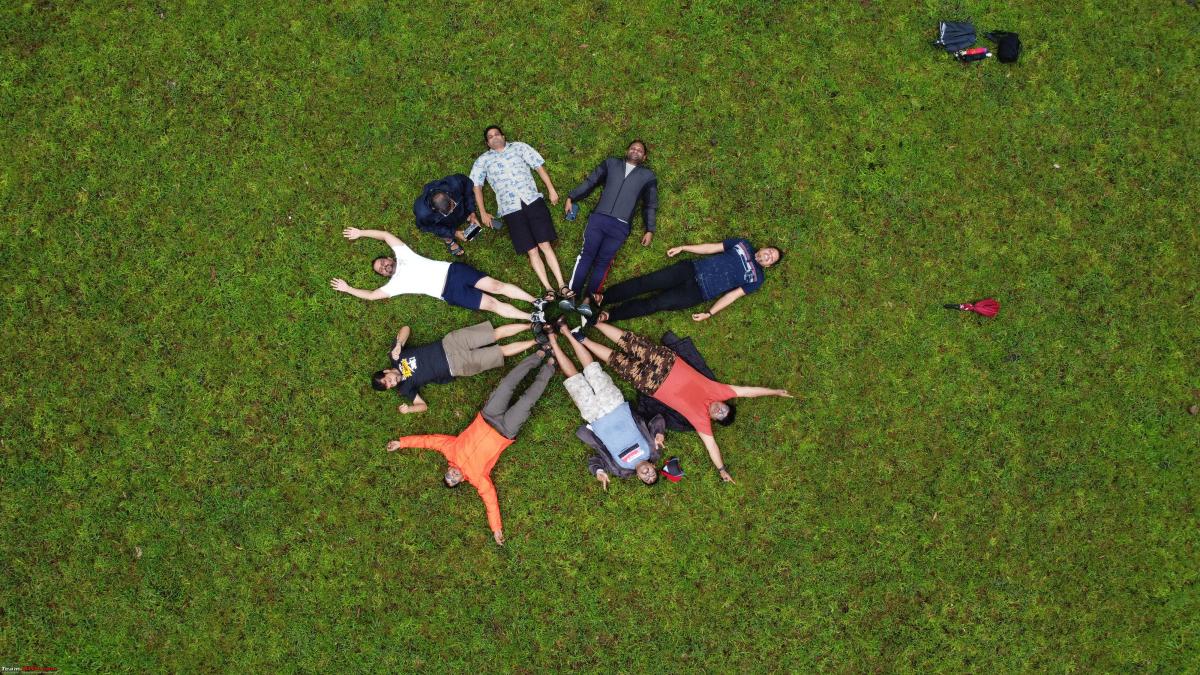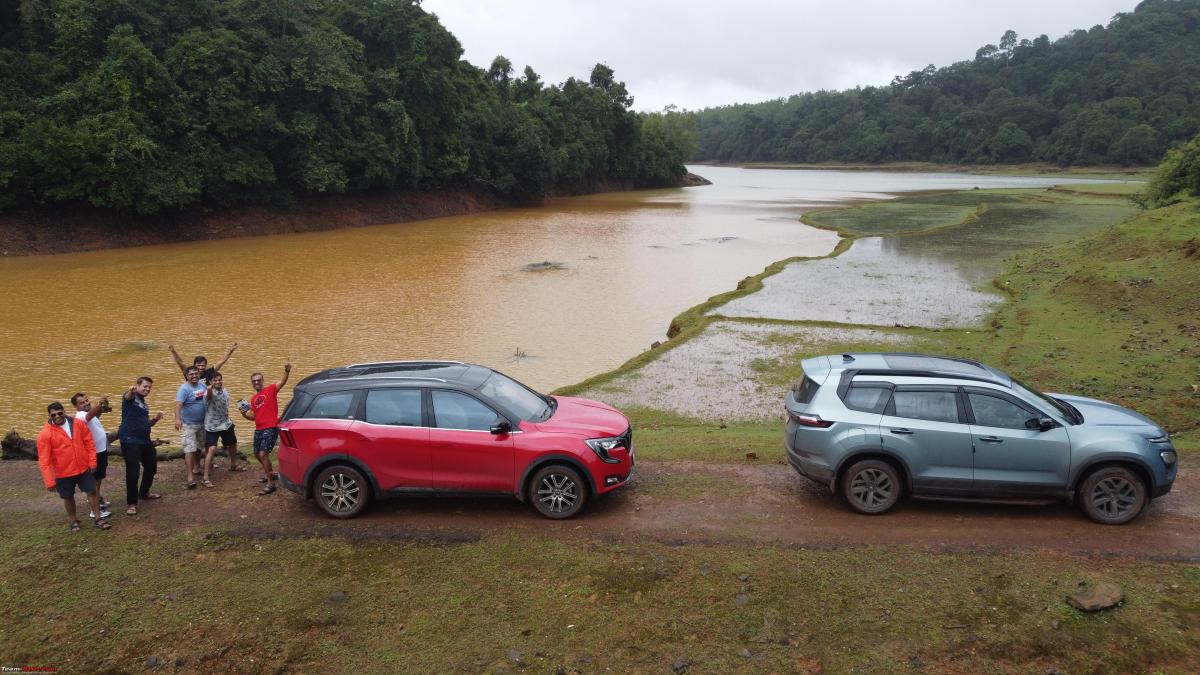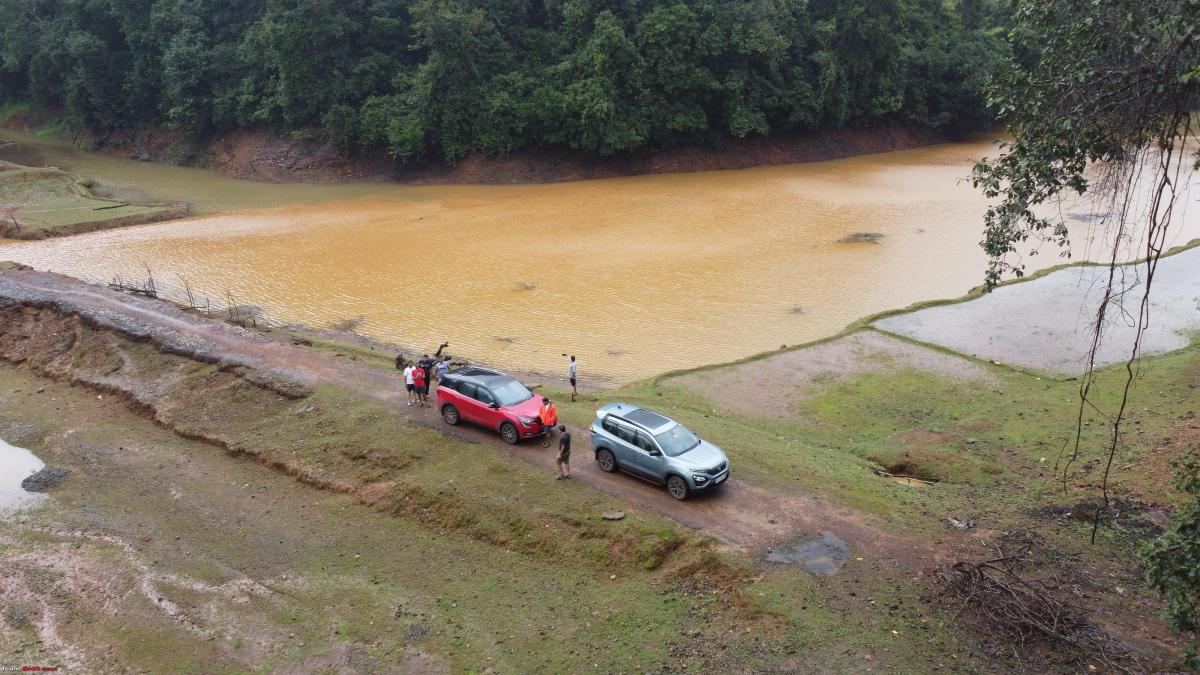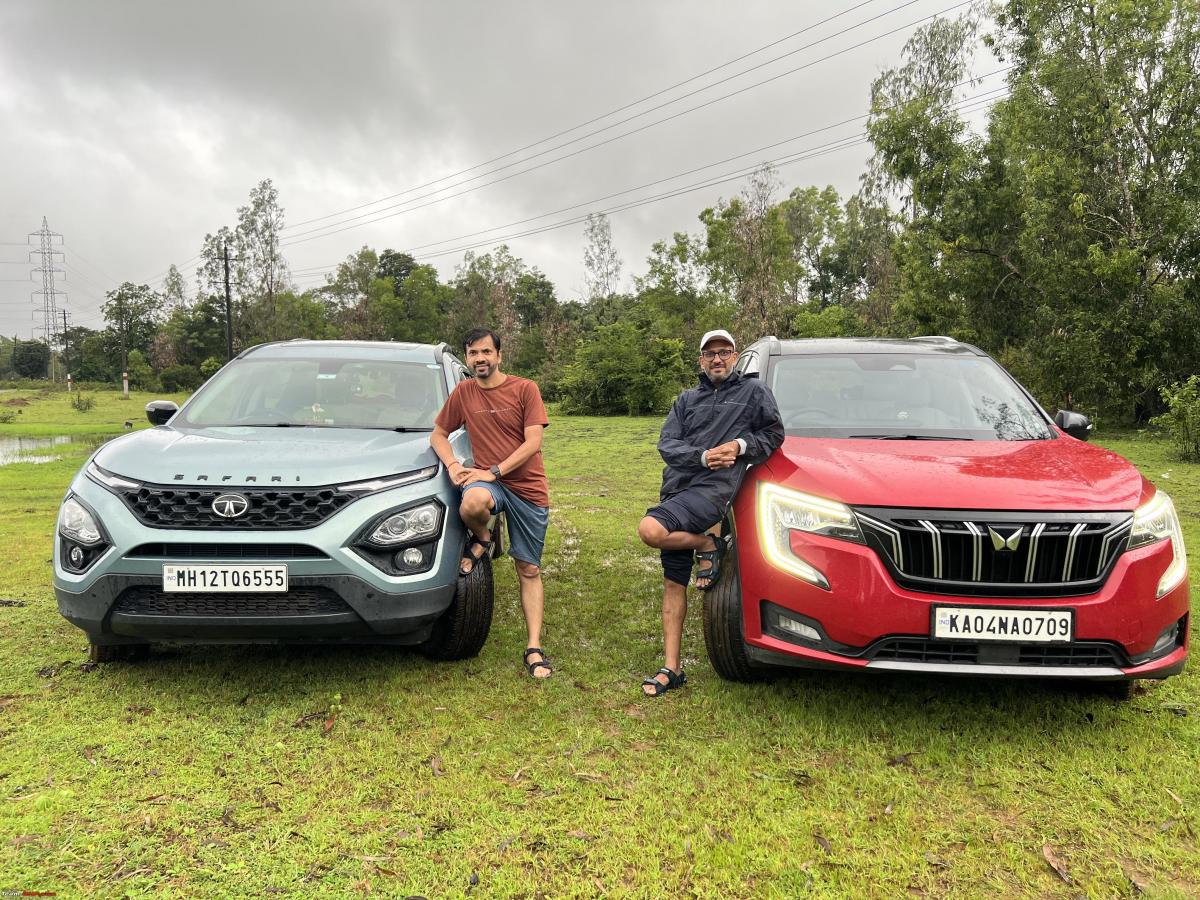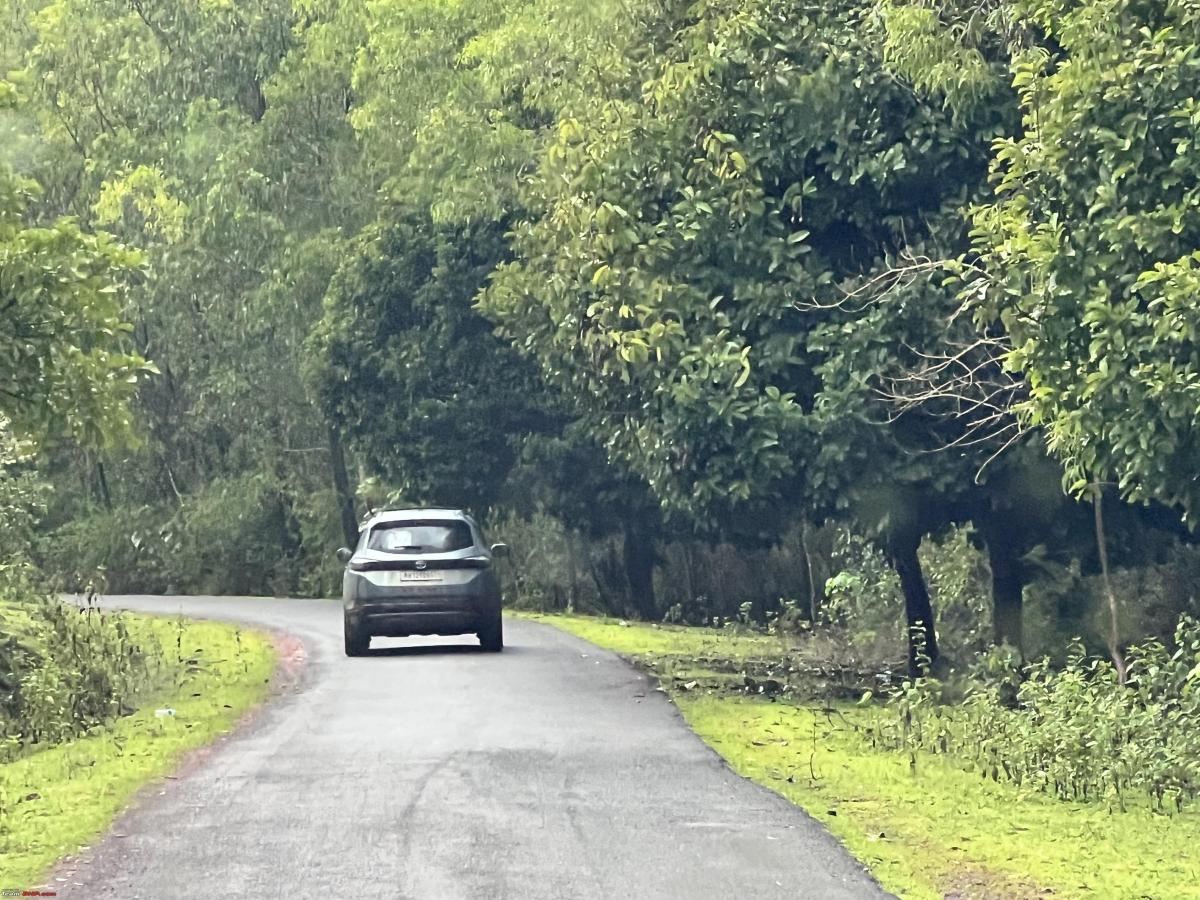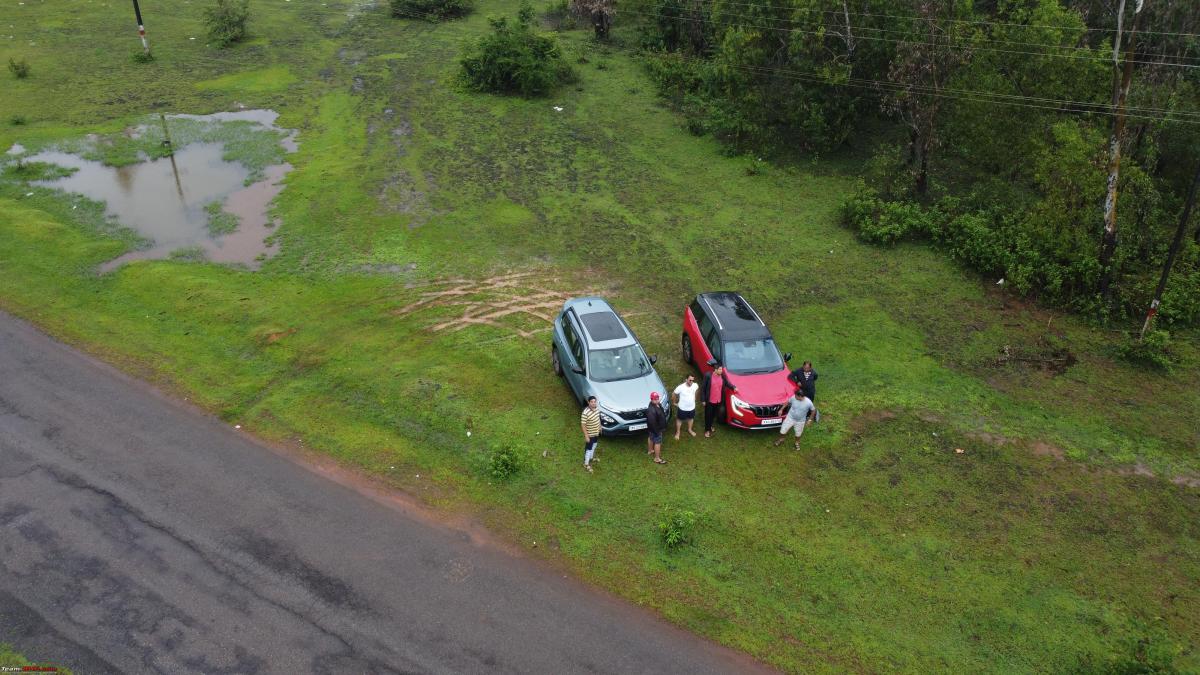 Stay tuned as I will report back about the Third Free Service / 20K Kms updates later this week.
Check out BHPian comments for more insights and information.
Source: Read Full Article