Defect in a Vespa ZX 125, Vespa is unable to solve
Yesterday, while cruising through town at 50-55 km/h, all of a sudden, a strange sound started coming out of the engine.
BHPian arunabh2424 recently shared this with other enthusiasts.
Update 1: Damaged Clutch Assembly: It's been four and a half months since I got addicted to the Vespa. Yesterday, while cruising through town at 50-55 km/h, all of a sudden, a strange sound started coming out of the engine. I noticed it only while decelerating from higher speeds. By the time I reached home, the sound was just unbearable. I immediately turned around to the service center and made them aware of the problem. They too were scratching their heads after listening to the abnormal sound. I am now at the service center and the technicians are trying to find out the issue. Frustrating.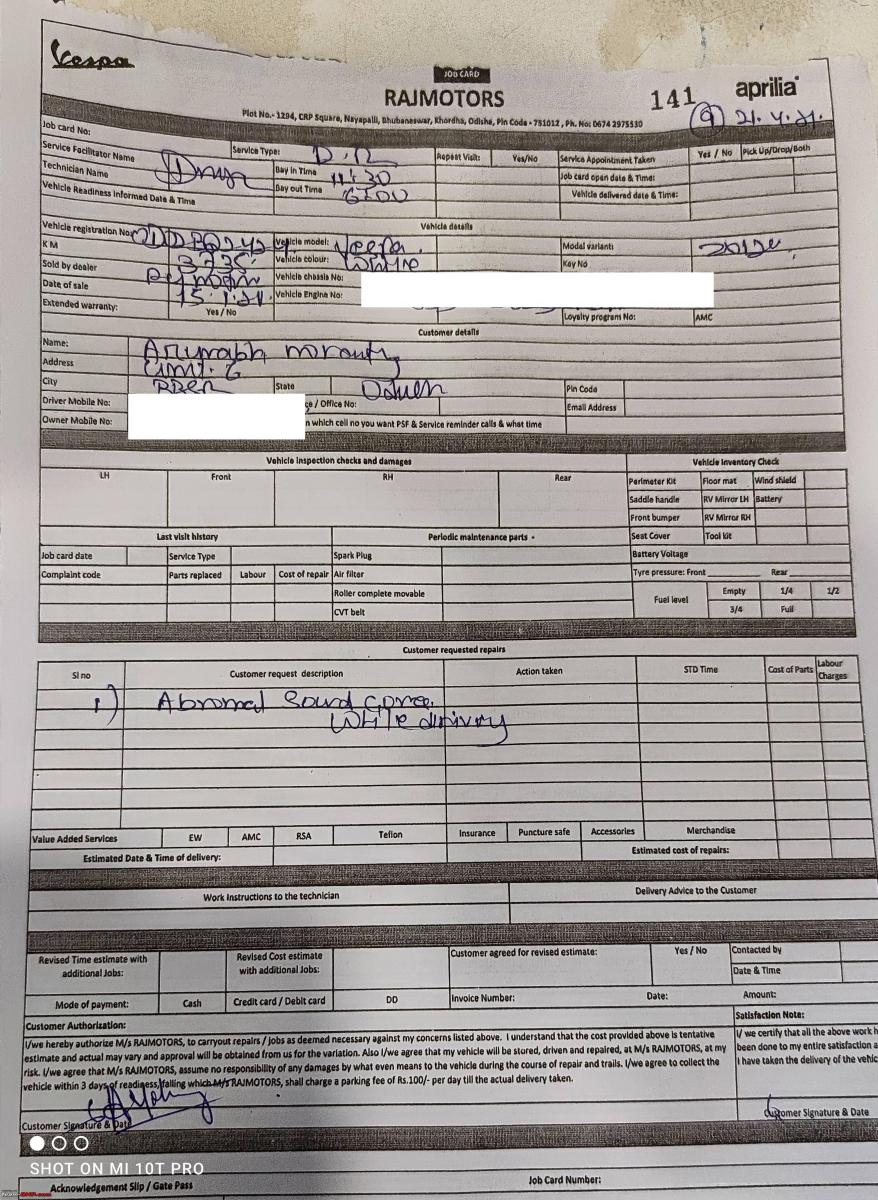 Update 2: This is very disheartening for me that according to the showroom guys, my Vespa's engine head and clutch assembly has been completely dismantled now. I received a call from the showroom techie and he too is concerned about the hidden problem in the unusual sound from the engine. Hearing that, I am not at all convinced about the longevity of the scooter after all this. Tomorrow, I will visit the showroom and discuss in detail about the issue.
Update 3: Manufacturing defect in all the Vespa ZX 125 BS6 model! The technician called me yesterday evening. In a confused manner, he admitted that they are unable to find the reason behind the abnormal sound from the engine. Now the pity is that they have disassembled the head and Clutch assembly. Imagine the horror I am facing with a new vehicle which has just run 3,500 kms. To my luck, I met another Vespa owner of the same model and make who had bought the vehicle in January 2021. He is facing the same engine noise issue and has come to the service center too. I need to know if any other of my fellow BHPians have come across Vespa owners facing similar problems?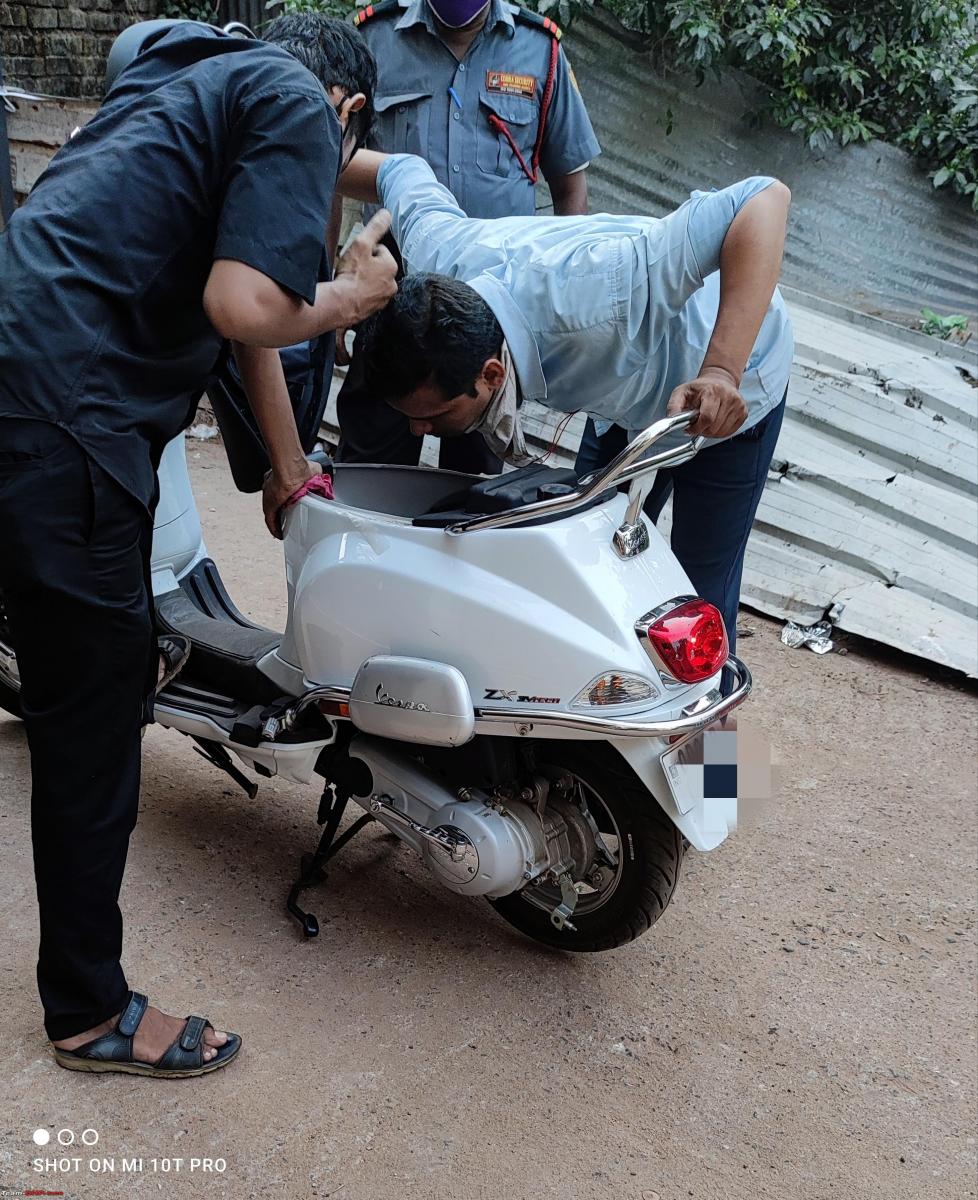 Update 4: Yesterday evening, I got another follow-up call from the service center. They informed me that in spite of several attempts, they are unable to solve the engine noise issue till now. Even after opening each and every component of the clutch and engine, the problem still persists.
Now, I am losing my mind. A three-month-old scooter with 3,500 kms on odo and that too having an Italian badge is now one of the biggest concerns of my life. I am preparing myself for a big war ahead & I know it will happen soon.
Thanks to arunabh2424 again. Check out BHPian comments for more insights and information.
Source: Read Full Article