Checking out the Citroen C3: Impressions after a short test drive
The C3 brings a fresh, French flair to a mundane hatchback segment & you can actually own a car that stands out without breaking your bank.
BHPian Tony2298 recently shared this with other enthusiasts.
As we all know that the majority of the car sales in India come from the budget end of the spectrum specifically under 10 Lakh Rupees and MSIL is the unrivalled champion of that segment for years now though recently it has been facing some stiff competition from OEMs like Tata Motors and Hyundai, also Renault with their onslaught of cheap, easy to maintain and practical thoughtfully designed for India cars have shaken up the things there.
Now to further create some buzz and activity in this segment here comes an offering from Citroën Motors a worldwide renowned automaker which has a history of making cars for more than a century now and is currently part of the Stellantis group, the same group having their sister brands like Jeep, Peugeot, Dodge, Alfa Romeo, Maserati etcetera. They have launched the C3 hatchback to compete against cars like Swift, i10 and the rest, what it brings to the table is quite an interesting proposition which made me curious and check the car out in person.
Firstly speaking about the showroom which in their speak is called as "La Maison Citroën" which I guess roughly translates into the house of Citroën (experts may verify), this gives a nice first impression about the homeland of the brand for the uninitiated. The showroom ambience itself was quite nice, it wasn't exceptional but it was good. What I found rather unique were the little scale models of the various Citroën cars ranging from vintage to electric cars! There was even a scale model of the C5 Aircross maybe of 1:32 ratio but cost a steep 5000 INR!, along with those there were several old photographs and anecdotes highlighting the rich heritage of the Citroën brand probably to create a strong impression in the minds of people about the brand similar to what we have for say Toyota or Volkswagen.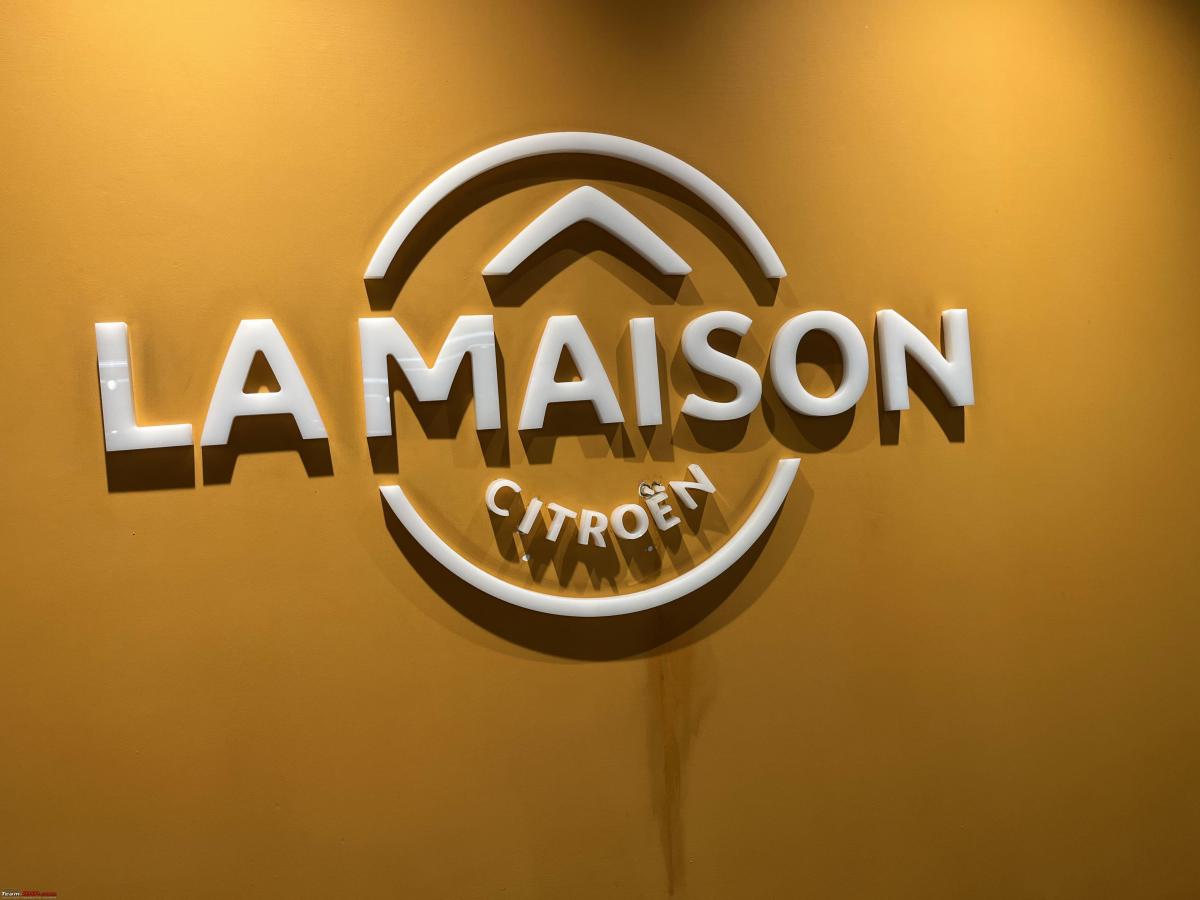 100 years of progress of Citroën
A scale model of a vintage Citroën
Scale model of C5 Aircross costing 5000INR apiece!
Now coming to the C3, it was clear within say a minute of seeing it that Citroën was clear in making this car as inexpensive as possible, there is no rear wash wipe even as an option (my Dad's 2010 WagonR has this useful feature!), the door handles were simple flap type and there are no alloy wheels or fog lamps even on the top end variant though you can opt for both of them as paid add-ons. I must say the paint quality was excellent and I found very less orange peel effect, also the bonnet felt solid and the doors even though weren't as sturdy as say a Volkswagen Polo but they were much heavier than some flimsy Japanese cars we know of.
There is no doubt that the C3 is a handsome-looking car which has some radical bits but still doesn't feel overdone and brings a fresh new French vibe in a segment which is TBH downright boring in today's day and age with mundane hatchbacks and compact sedans. I especially like the front-end treatment which immediately links it with the new C5 Aircross and the simple double chevron Citroën logo does look elegant and people would definitely give it a second look out of curiosity!
Handsome front links it directly to its elder sibling the C5 Aircross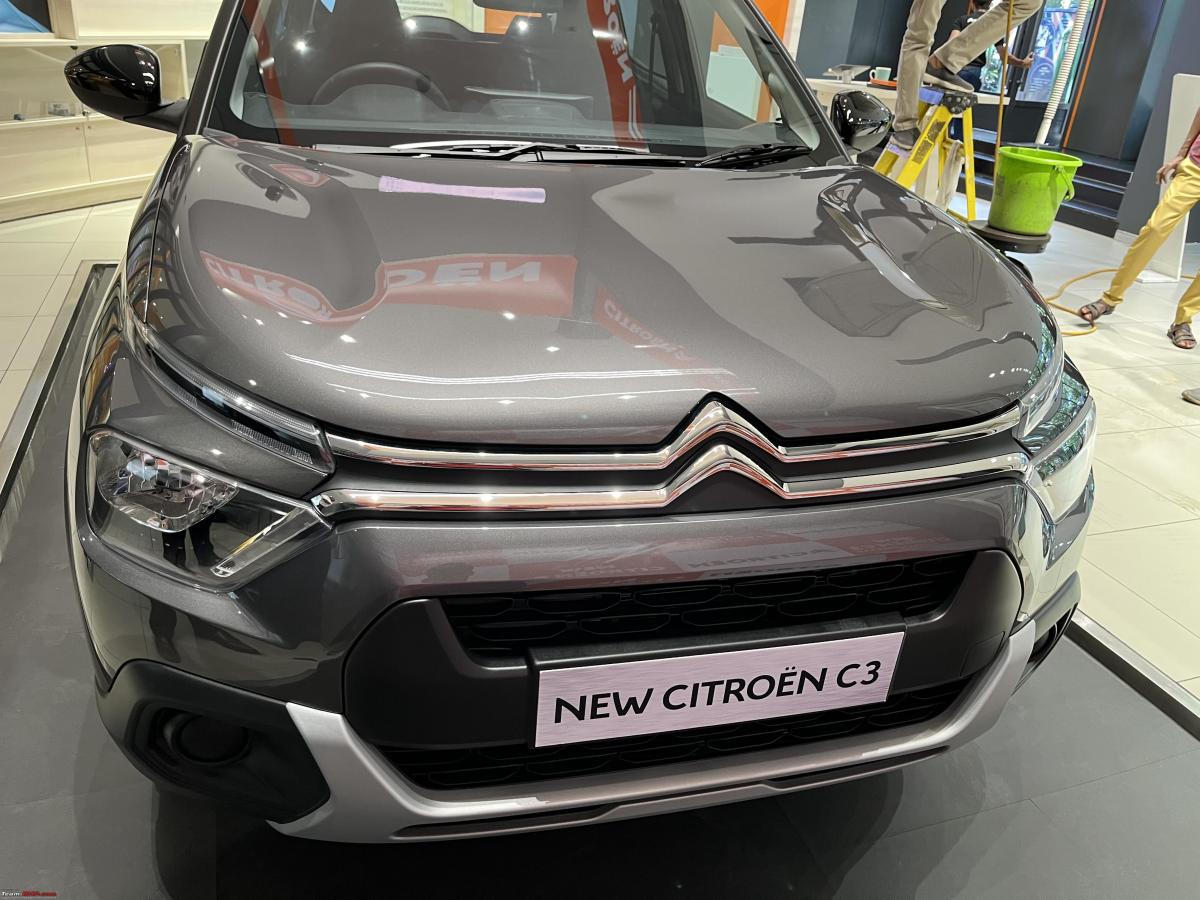 In comparison, the rear is a lot subtler
No alloys even on top end model but available as an accessory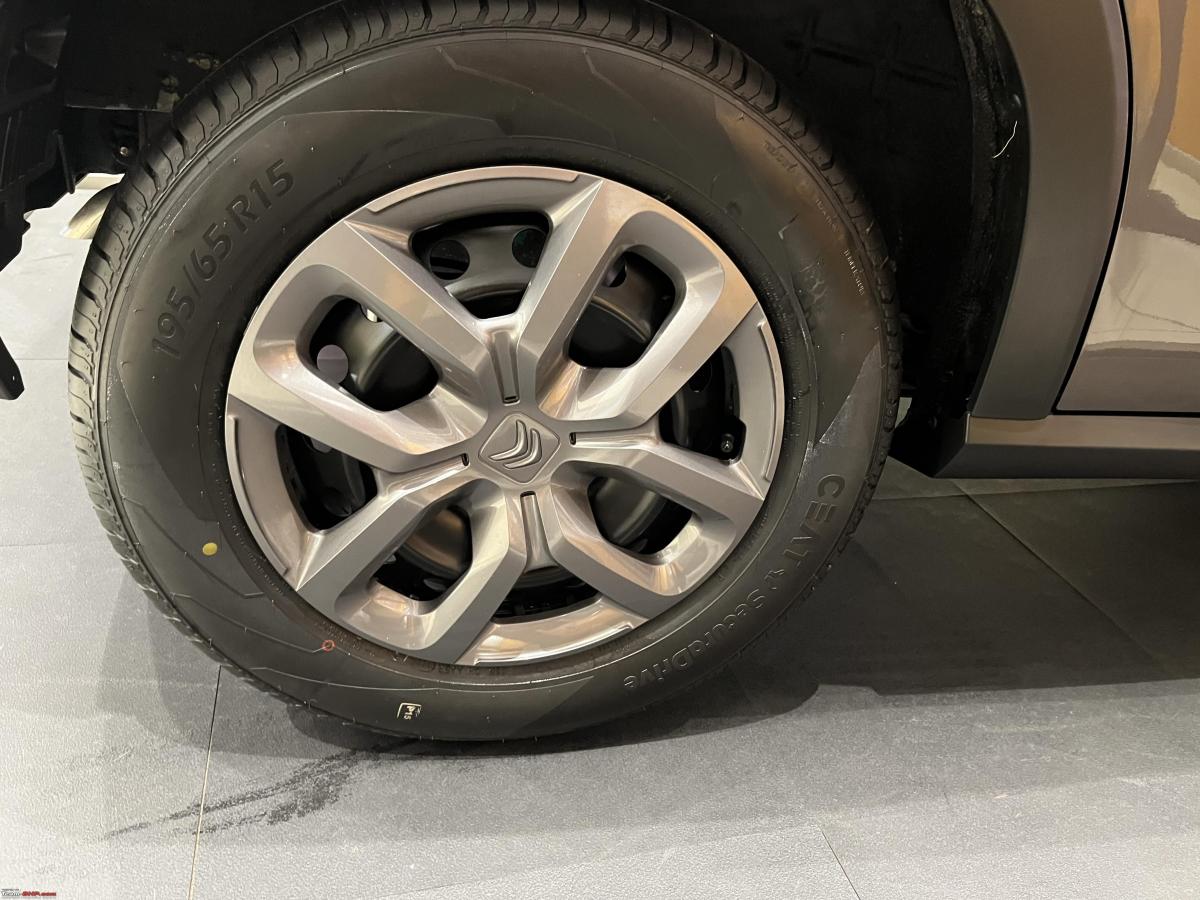 The interiors also have a pretty similar story as say the exteriors and just like I mentioned earlier Citroën has clearly tried to lessen as much cost as possible. In no way it's flimsily built or hollow feeling, if anything it felt sturdy and the plastics though not soft-touch were par for the course and had a feeling of robustness and you can even choose a unique orange theme for the dashboard trim which did have a very youthful and energetic vibe to it.
Now coming to the equipment on offer, you do get a large 10.25″ touchscreen infotainment system which has become a trend these days and I must say that for the price and positioning of the C3, the head unit is one of the best I've experienced in a car of this price point – it's crisp, has a nice resolution and smooth in its operation, also it comes bundled with wireless Apple CarPlay and Android Auto and that's pretty much about the C3 when speaking about the equipment list.
Those who are tech-savvy and want cutting-edge features in their car will be disappointed. For one there is no Auto Climate Control, no Push Button Start, no leather upholstery or ventilation function for the seats, speakers though good aren't branded, also some useful features like Auto Headlamps and wipers too are conspicuous by their absence. Also before you ask, no, there is no sunroof or rear-air con vents as well but I must add that Citroën has claimed to equip the C3 with tropicalised A/C which promises to perform strongly against the harsh summer heat we battle with every year and TBH I did feel the A/C performing nicely with a strong throw of air even at blower set to level 2.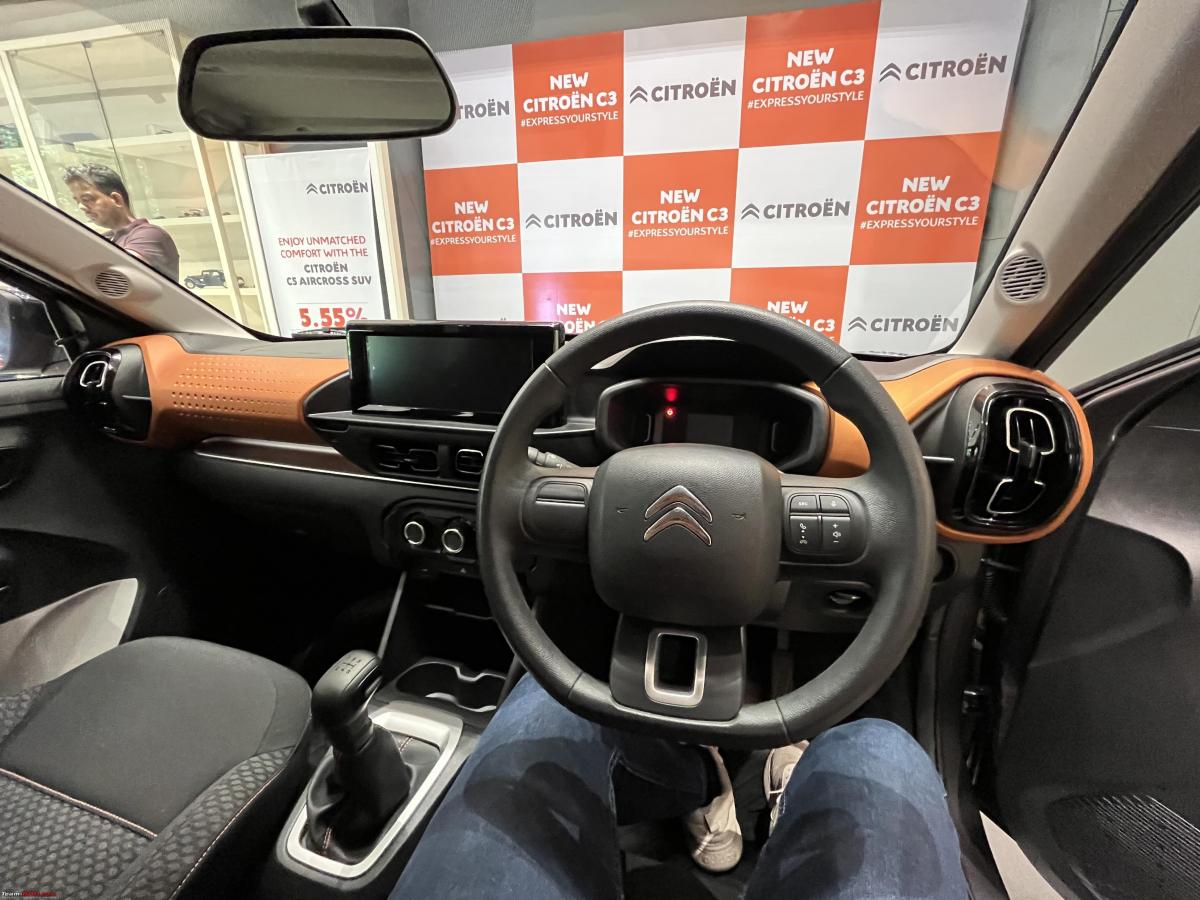 A basic instrument binnacle showing digital speed, dual tripmeter, average fuel consumption, range etc but nothing special. It actually reminded me of the Renault Kwid (another French budget offering), a brother from another mother, perhaps.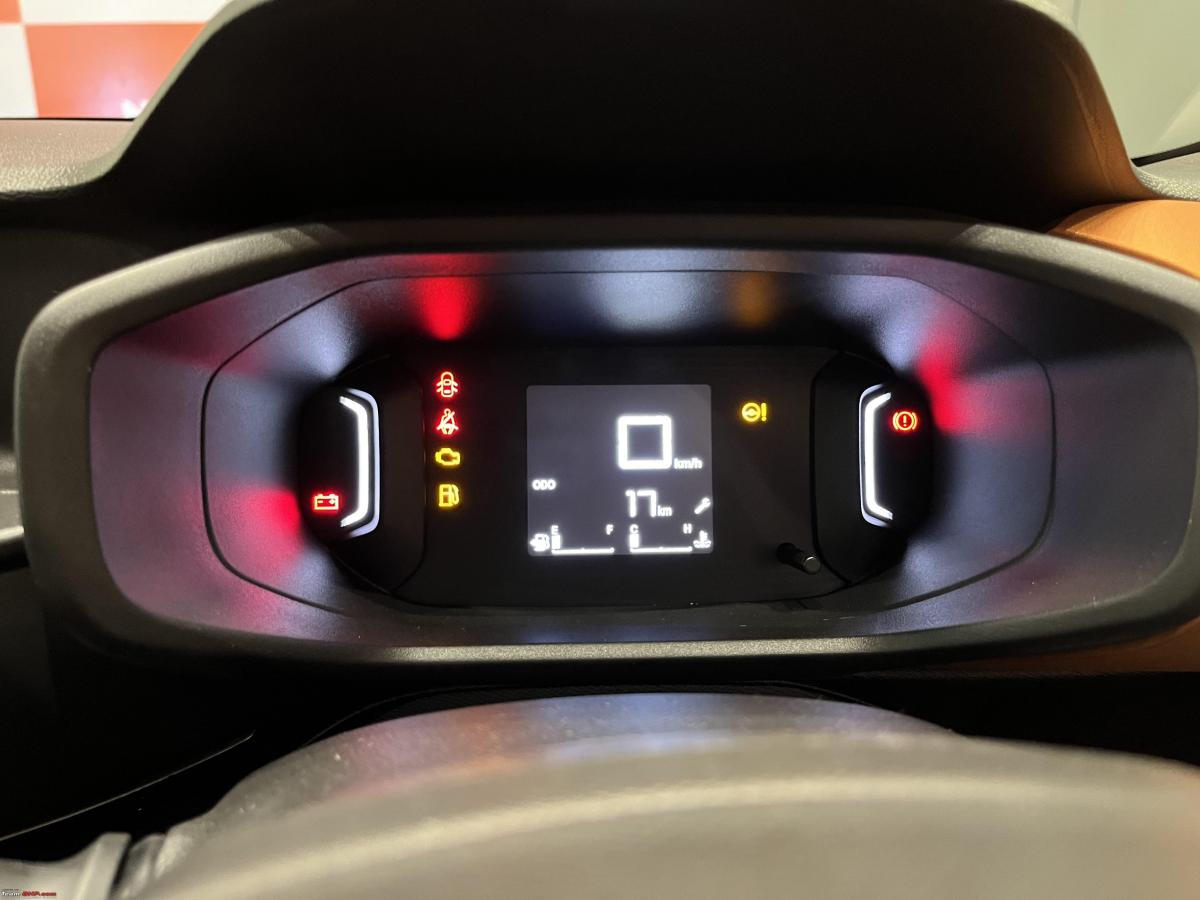 No push-button start or passive entry system is offered, you still have to go the old-fashioned way.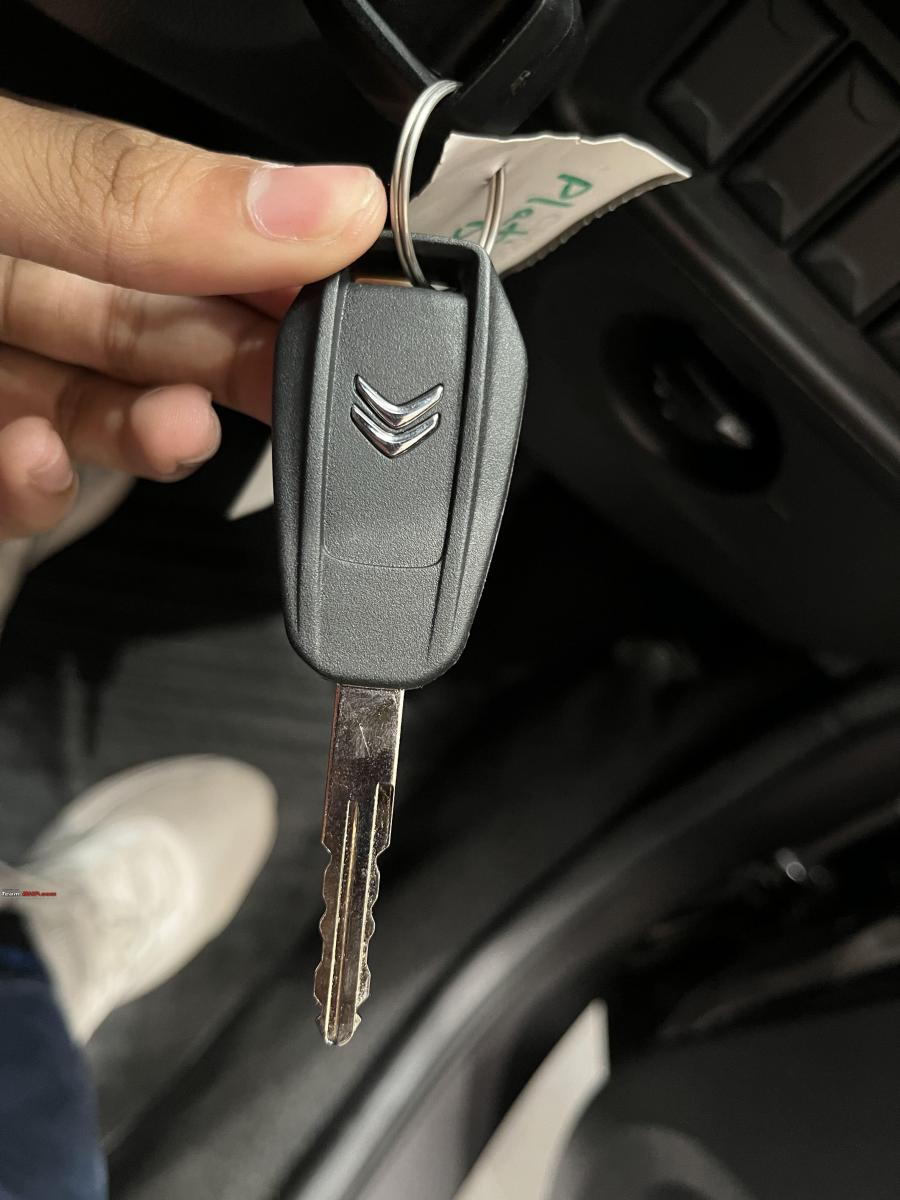 Coming to the powertrain of the Citroën C3. You get the option of two petrol engines only a 1.2L Naturally Aspirated Petrol and a 1.2L Turbocharged Petrol, the former produces 82PS/115Nm while the latter produces 110PS/190Nm paired with 5speed and 6speed Manual Transmission only. Sadly there is no Automatic, not even AMT as an option yet though there are rumours of a Torque Converter Automatic joining the lineup next financial year. Since I was running a bit short of time I could take a small test drive of the 1.2Turbo of about 2kms only that too during the peak traffic hours so my opinions would be limited to this small TD only.
On startup, the engine does have that typical 3-cylinder thrum but it reduces significantly after warmup and settles down after a while. The gearbox too is smooth and the clutch is light enough for making easy shifts which compounded with light steering made it easy to manoeuvre around the chock-a-block traffic. The engine does have a poke around say maybe 1900rpm or so (there was no tacho in the instrument binnacle) which helped in covering the gaps quickly. With a healthy 190Nm (which is even higher than 1.0TSi in VAGs), this light car should offer a sprightly performance and even on expressways reaching and maintaining those typical expressway speeds wouldn't be much of a bother either.
Regarding ride quality, I have to say that it is the best I've experienced in any compact hatchback. It has that nice pliancy and has that cushion effect you want while you take your car over those rumble strips and potholes or cracks and crevices on the streets.
Five-speed gearbox offered on 1.2NA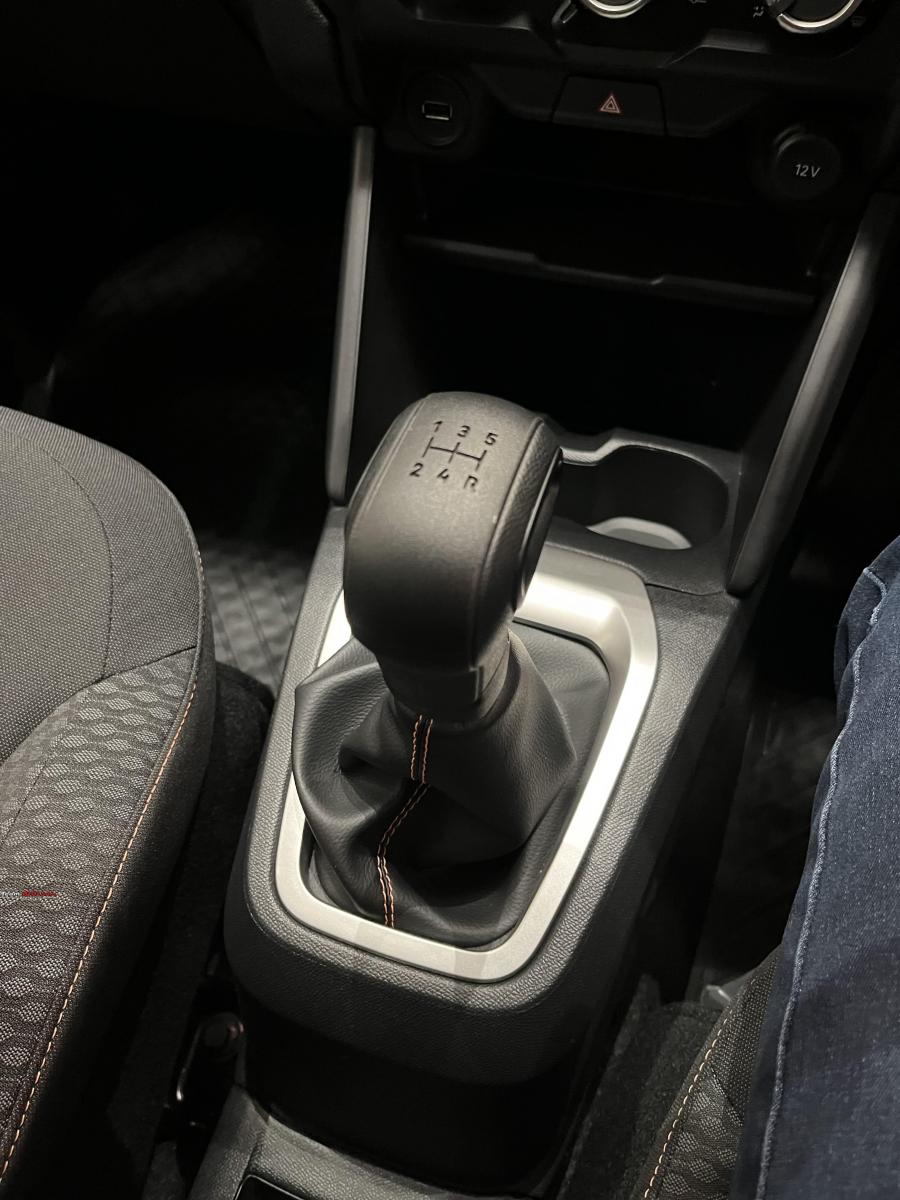 Also, I must add some of the other perks and salient points you get if you put your money on the Citroën C3. For one, you get Service on Wheels which means that if your car requires regular service you don't need to visit the service station rather a fully equipped service van would come to your residence and service your Citroën. Apart from that, you get usual stuff like an extended warranty, Road Side Assistance, Service Packages etcetra promising you a hassle-free ownership experience.
All in all, I must say that Citroën has done a very good job in making the C3. It ticks so many right boxes. Yes, there are some weird cost-cutting measures like the absence of a rear wash wipe but many of the other omissions like fog lamps and alloy wheels etc are optional and you can customise your C3 in so many different combinations, paint options, interior trims, seat covers and what not to make your car stand out among the rest.
Pricing too is really aggressive starting at 5.73L ex-showroom makes it relatively VFM too. What I really love about C3 like its elder brother the C5 is that it brings a fresh, French flair to a mundane hatchback segment and you can actually own a car which stands out among the crowd without breaking your bank.
Check out BHPian comments for more insights and information.
Source: Read Full Article