Cancelled my Kia Seltos booking and bought a Grand Vitara Zeta AT
I decided to extend my budget to 20 lakhs. After all, I intended to keep the car for at least seven years. This opened up the next segment, including Kia Seltos, Toyota Hyryder, Maruti Grand Vitara, Hyundai Creta, and Honda Elevate.
BHPian sndpks recently shared this with other enthusiasts.
Cars have become more of a necessity than a luxury in India over the past few years. The competition in the automobile industry has intensified to such an extent that even the top-selling companies must stay on their toes to understand the needs and sentiments of the people all the time.
I found myself at a crossroads when I had to decide whether to replace my existing Ford Ecosport due to its scarce availability of service. I wasn't willing to take any chances by continuing to drive it. So, I embarked on a quest to find a car that could comfortably accommodate my family of four, which includes my wife and two toddlers. While my in-laws occasionally travel with us, it wasn't a constant requirement, but I still considered 6-7 seaters.
My first big decision was to determine the type of car I wanted: SUV or Sedan. Following that, I had to decide on the segment, which included compact SUV or Sedan, mid-size SUV or Sedan, and full-size SUV or Sedan. The choices were plentiful, leading to considerable confusion. The challenge was to prioritize various factors like aesthetics, safety, features, ease of use, and service, among others.
Ultimately, I settled on fixing a budget as it would significantly narrow down my list of options. I considered the intended usage, whether it would be for occasional office commutes, vacation trips, daily peak traffic drives, or just for the sheer joy of driving. Having enjoyed my Ford, which performed splendidly both in traffic and on highways, I aimed to replicate that experience. My budget for a replacement fell between 12-15 lakhs on-road price in Bengaluru. With this budget, I shortlisted all the compact SUVs available: Kia Sonnet, Hyundai Venue, Maruti Brezza, and Tata Nexon. These cars could all be purchased with top specifications for around 15 lakhs, and I took them for a test drive to evaluate their performance.
Hyundai Venue felt classy and drove well, but I noticed limited headroom, which wasn't ideal for my 6-foot frame. Moreover, it was approaching the end of its facelift cycle, and its compact nature seemed to not justify its price.
Kia Sonnet offered a similar feel, with posh interiors, but it felt smaller than what I was looking for, particularly coming from a Ford Ecosport. Despite the subtle differences in dimensions, it somehow seemed smaller. However, the turbo engine offered an excellent driving experience.
Maruti Brezza, on the other hand, seemed like the silent achiever, meeting expectations without much fanfare. It was competent in many aspects, boasting a sporty facelift, a good engine, excellent service, and more space compared to its Kia and Hyundai counterparts. However, it lacked that special feeling in terms of interiors and drivability.
Tata Nexon suffered from a frustrating dealership experience, with overcrowded showrooms and a lack of attention to customers. Although I anticipated minimal interaction with sales and service personnel, the car's robustness was counteracted by poor fit and finish, limited headroom, and an uncomfortable rear seat for taller individuals. It was an instant rejection after the test drive.
Despite rejecting all the initial options, I decided to extend my budget to 20 lakhs. After all, I intended to keep the car for at least seven years. This opened up the next segment, including Kia Seltos, Toyota Hyryder, Maruti Grand Vitara, Hyundai Creta, and Honda Elevate.
Kia Seltos, with its 1.5-liter naturally aspirated engine, offered a good driving experience, but the top model's price of almost 25 lakhs was beyond my budget. The only variant I could afford was the 1.5L HTX IVT naturally aspirated engine, which came with an automatic transmission and almost all the features I desired. I booked it with a 6-week waiting period.
Hyundai Creta always impressed me with its classy interiors and practical features. It drove well too, but with the imminent facelift, I decided to rule it out.
Toyota Hyryder proved to be a disappointment with its showroom experiences, long waiting periods for automatic variants, and a lack of enthusiasm from sales reps.
Honda Elevate seats are incredibly comfortable. The car exudes a sense of spaciousness in terms of length. However, the width left something to be desired. The ride was exceptionally smooth, and for the price, it even came equipped with Advanced Driver Assistance Systems (ADAS). At this point, I seriously considered making it my next car. Yet, taking into account Honda's current situation and sales figures in India, I hesitated, not wanting to find myself in a similar predicament as I did with the Ford Ecosport. Additionally, the lower mileage and potential challenges in service accessibility gave me pause.
Maruti Grand Vitara offered a pleasant showroom experience, complete with attentive staff, refreshments, and thorough explanations. Despite the base variant only offering a manual transmission, it included many features, compelling me to book it. I had to cancel the Kia Seltos booking due to the significant price difference.
In the midst of all this, I briefly considered some sedans, including the Skoda Slavia and the 5th-generation Honda City.
Honda City exuded a sense of poshness, offering outstanding ride quality and a smooth engine along with the safety net of ADAS. It provided almost all the features found in top models of SUVs for a relatively lower price, making it an appealing option. The spaciousness added to its charm.
Skoda Slavia impressed with its driving experience, offering a 1.0 turbo engine automatic variant for 20 lakhs. The interiors were spacious and felt high-quality. However, concerns about service and the company's long-term reliability deterred me from pursuing this option, as did my worries about sedan ingress and egress.
My car-buying journey didn't end here. I initially decided on the base variant, Sigma, of the Grand Vitara, but I grew dissatisfied with the prospect of spending more money to add accessories and the potential warranty issues. The Delta variant also didn't seem to make sense. The top model, Alpha Plus, didn't meet my expectations, with its paper-like sunroof covering, horrible 360-degree camera, and less effective ventilated seats. As a result, I changed my booking to the Zeta manual variant, which offered the top model features.
However, my decision wasn't final. I once again pondered whether I was willing to spend a little more to get an automatic car, adding 1.5 lakhs to my budget. The on-road price of the Zeta 6AT variant was 18.5 lakhs in Bengaluru, falling between my original and updated budgets while meeting my expectations and ticking most of the boxes.
Fortunately, I found a dealer close to my house with the car I wanted, and I promptly booked it. Now, I'm eagerly awaiting the delivery of my new car.
I will be writing a separate post on my delivery experience and PDI done through Zekardo.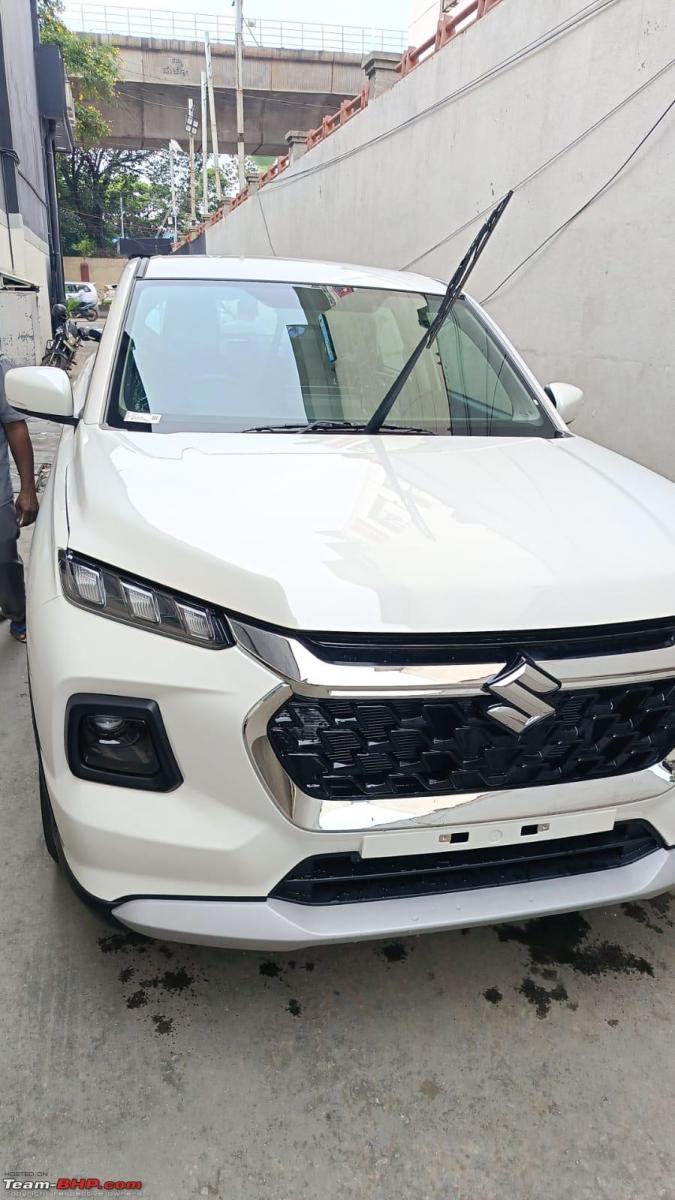 Check out BHPian comments for more insights and information.
Source: Read Full Article