Apple CarPlay update on my XUV700: Observations after using it for 15km
The lengthier steps to install the update would require your car to be kept running so ensure you have at least 10L of fuel in the tank
BHPian abirnale recently shared this with other enthusiasts.
Apple CarPlay Update
This was probably the most pending, most talked about and desired ICE feature for me – literally, I wanted to get rid of using Google maps on my phone. With such a large flat display on the dash, I sorely missed Google maps there. But then the wait is over – after much drama and wait, finally today RedSparkle was updated with the Apple CarPlay.
As usual, the chrome CoTek engineer Prasad was well prepared and ready for me to receive today. A quick appointment and within 2 hours in and out of there – that's it! No fuss, no drama. The visit also addressed a Service Action on the DATC flashing (for Dual-zone Automatic Climate control). The process involved flashing the main software to 10.07.51 for AX7L variant (10.07.52 for non L), Offline/ Local Navigation Maps data update and then a few other steps to be performed from iFlash/ CoTek Laptop tool.
During the flashing steps, a lot of warnings and errors will appear – they need to be cleared before concluding the process. Also, since the battery is disconnected in one of the steps, losing all the TPMS last read info is normal. And due to the main software itself being flashed along with maps data, losing recent destinations, MID settings for ADAS are normal. You need to set them back again to your preferences. Also, note that the lengthier steps would require your car to be kept running – ensure you have at least about 10 litres of fuel in the fuel tank
Here are the pictures at various stages and then a bunch of interesting screens for reference: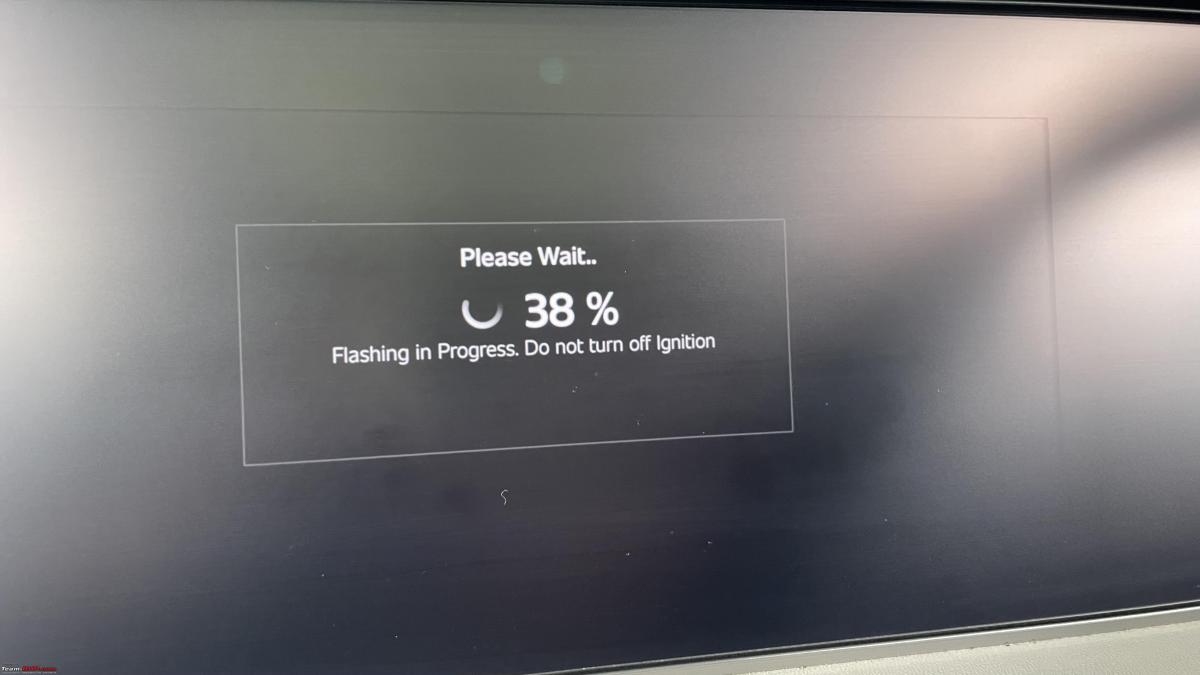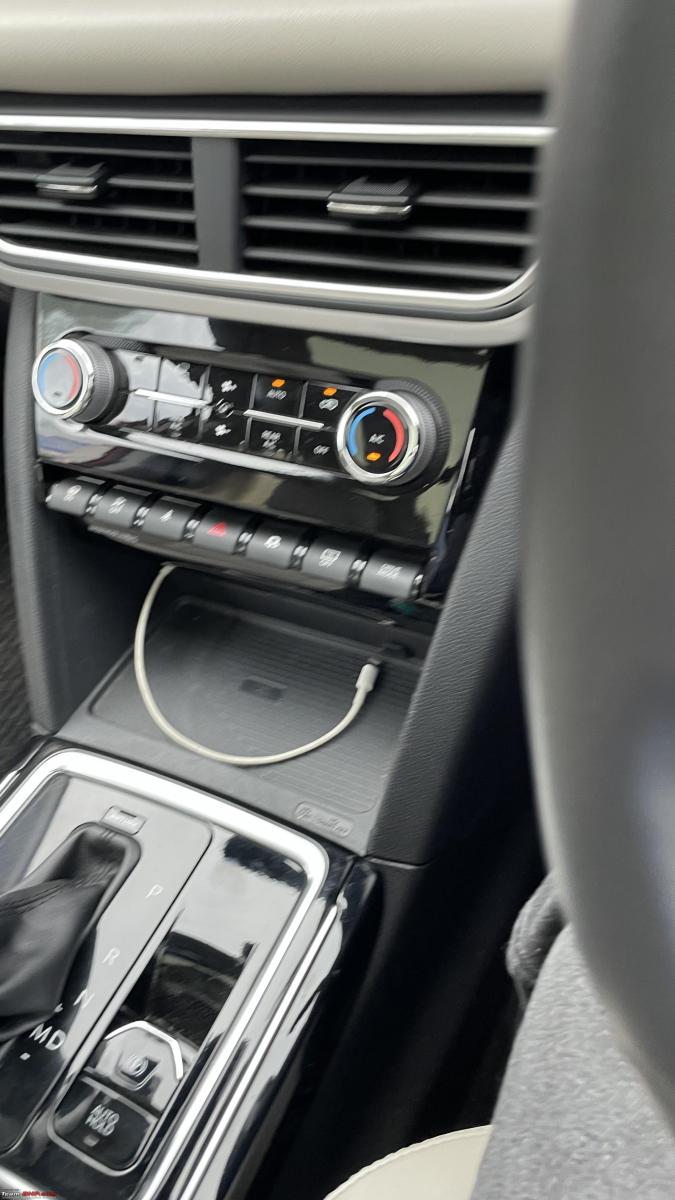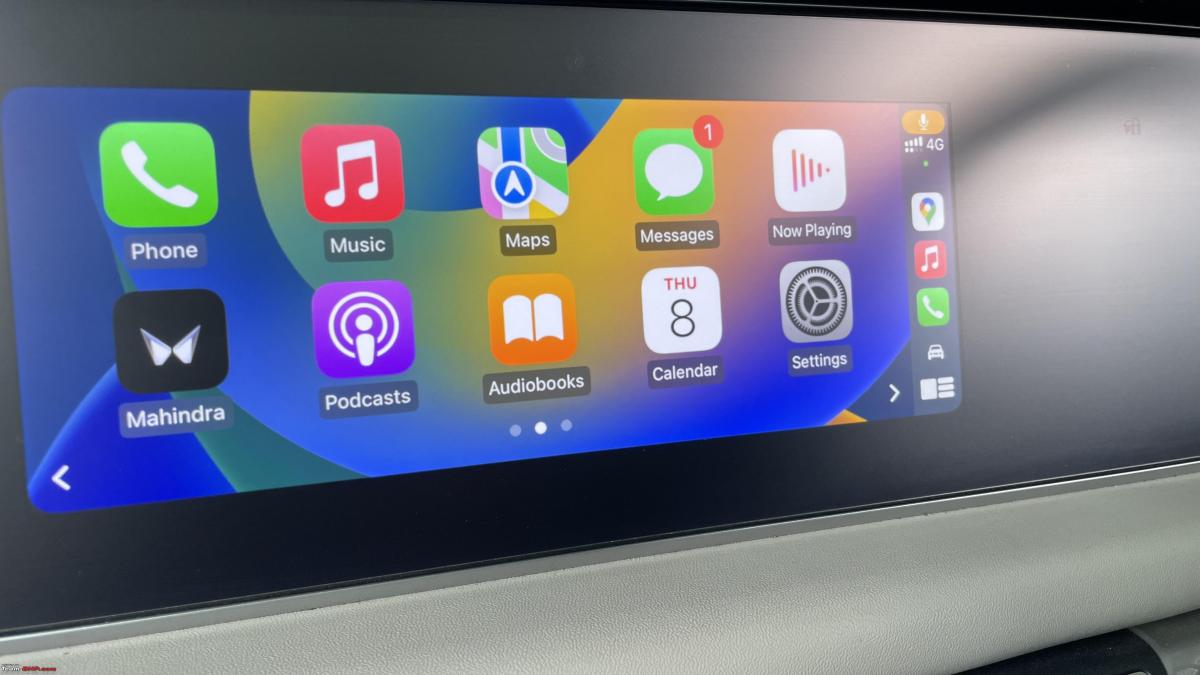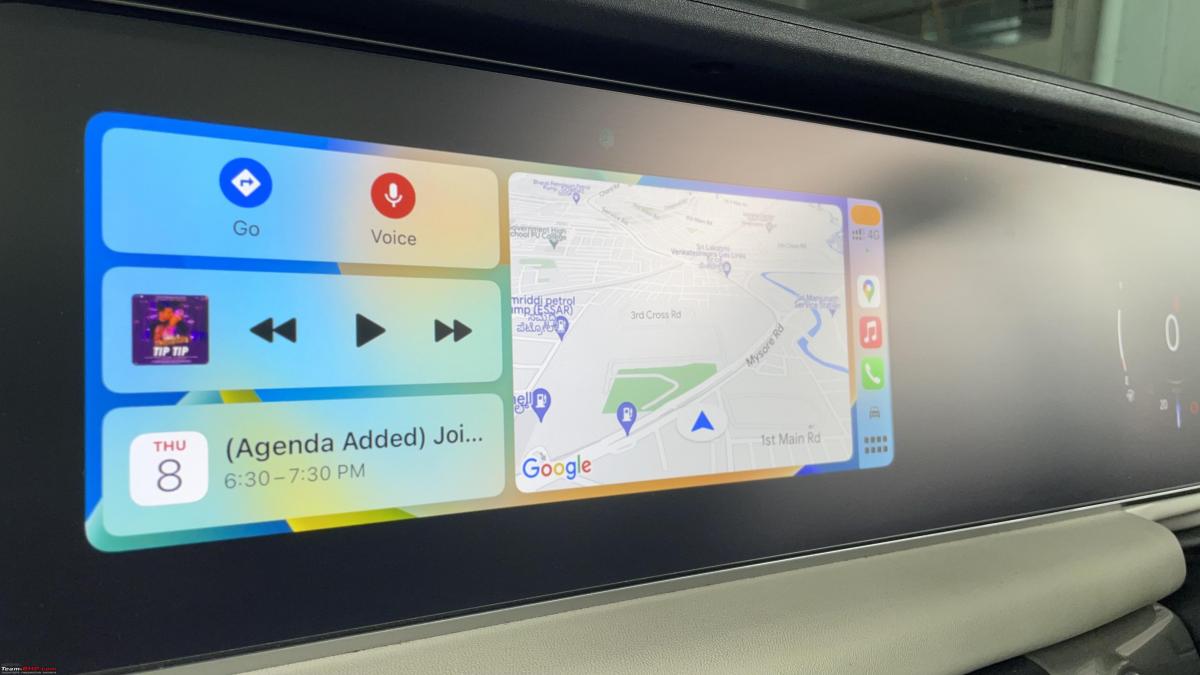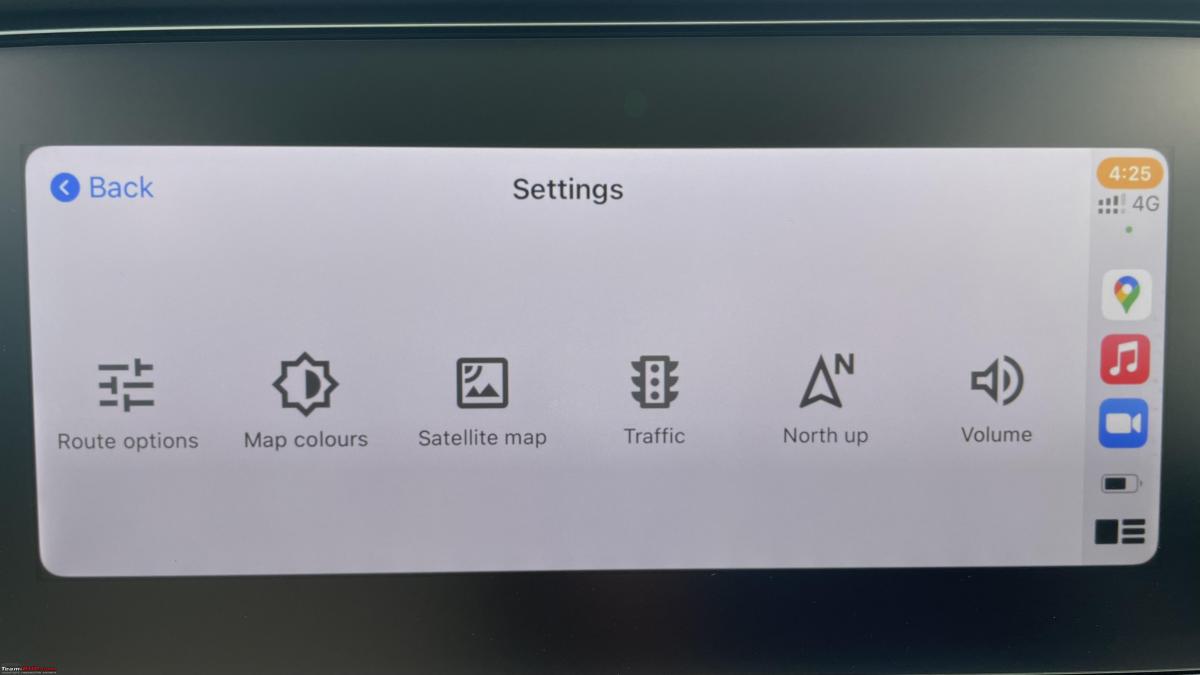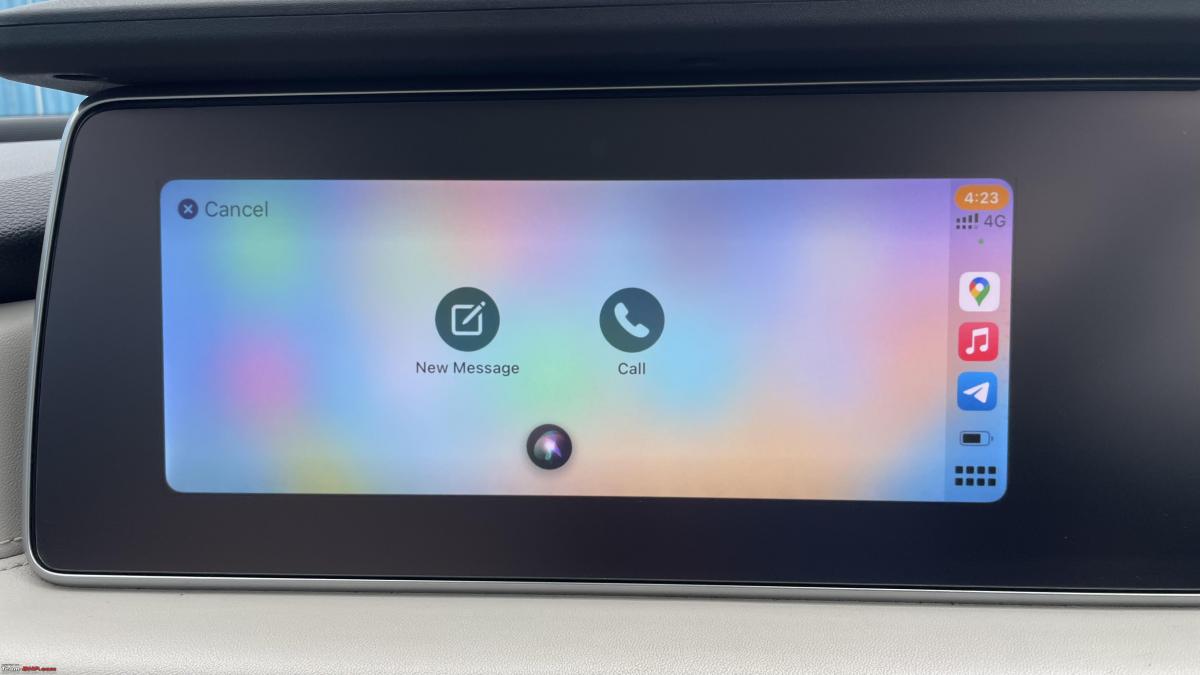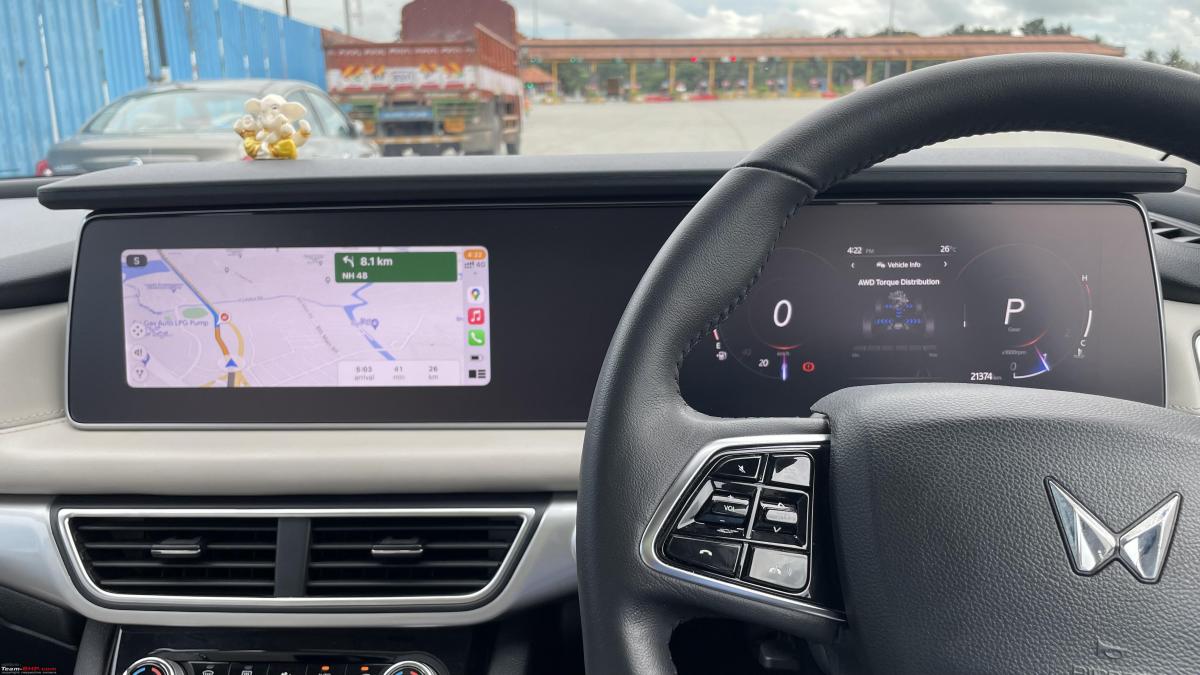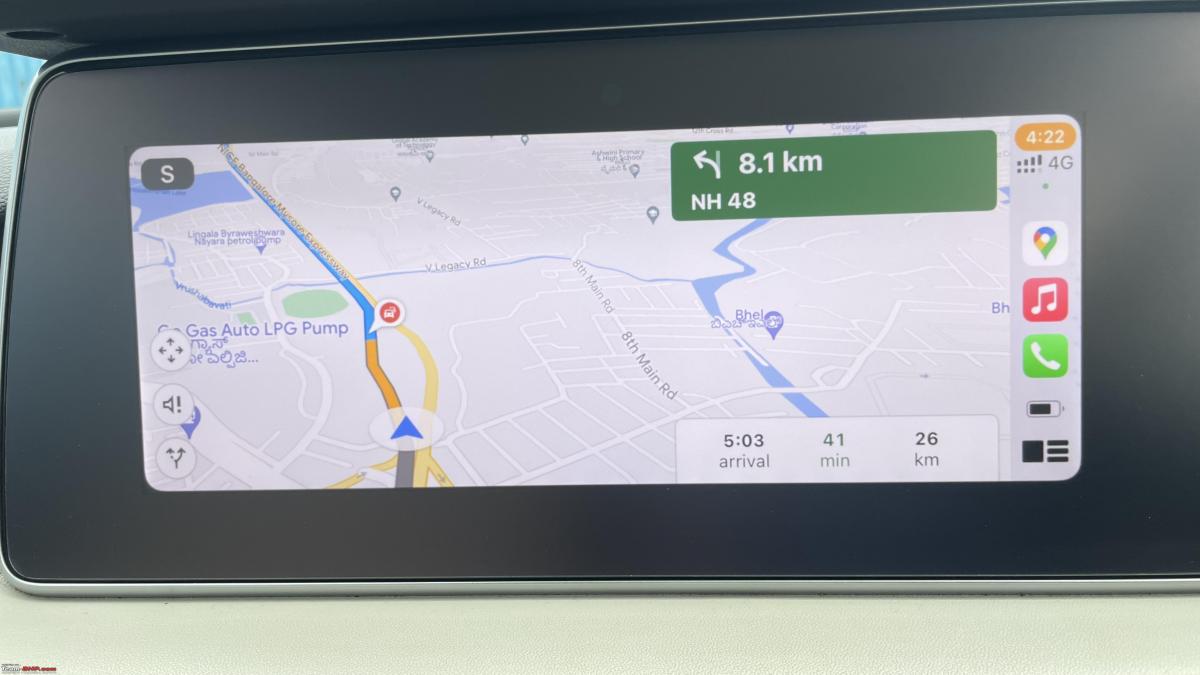 Though the update was long due, I also had an opportunity to use CarPlay for about 15+ kms on my way back home via NICE road. I noted the below observations:
The setup is fairly simple and easy to follow – just don't rush, read carefully what each screen during setup and pairing says and do the needful.
The wired, as well as wireless connections, will work. The wireless connection needs ICE to turn on its WiFi and if for any reason the WiFi gets switched off, the Apple Car Play in wireless mode will get disconnected.
The Wireless connection will drain the battery faster. The phone may heat up. I am using iOS 16 (build 20A362) on my iPhone 12 Pro.
The CarPlay screen is either this or that: You cannot use normal ICE menus like AC, pull down or pull over menus from the ICE. You got to select Mahindra Menu from the Apple CarPlay screen to go back and vice-versa.
If you set the ICC control knob to control volume, the screen navigation inside CarPlay is only by touch or through Siri. If you use otherwise, volume is only through steering-mounted controls.
The Music sounds better when on CarPlay instead of Bluetooth.
Siri and Alexa work without fighting with each other. Since I am not an Alexa user, I have signed her out of the car now.
If you were outside CarPlay and text messages comes, the CarPlay screen will come back for display. Same applies to Phone calls.
There are a bunch of applications like MS Teams, Zoom, Skype which will be handy for doing the meetings while on the move! I am yet to try them. Technically any application that works well with Siri will give a better user experience on CarPlay.
The Maps (Google or Apple) will not come on MID display unlike how Android Auto does or the in-built navigation maps in the car do. Not sure if this is how Apple CarPlay itself is designed or some pending feature enablement. The Android Auto also does not show the full map on a secondary display like MID but definitely shows the direction hints/ arrows like a heads-up display would show. I am hoping this will be fixed either in upcoming releases or when the new CarPlay with iOS 16 goes live with M&M's next software update. Too much to ask?
I prefer to use the phone in wired connection mode (to avoid disconnections on WiFi, Keep the phone charging without too much heating).
Don't raise your hopes too high – all you needed was better sounding music source and google maps on the ICE so that the phone need not be mounted on the dash or can simply be stashed away somewhere. I re-iterated this to myself and made peace with what is offered – M&M did exactly that with this update. Hope to see better integration in future though.
Be mindful that the update process is sometimes tricky and things can go wrong – if something beyond recovery is flashing, your silver box will be the most affected unit. Although rare, this is the only issue to watch out for – hence don't rush through the updates. Budget full three hours minimum and schedule your appointment accordingly.
The overall feel is good – only time will tell if something else screws up or breaks – being in Bangalore I know software engineers fix issues.
Stay tuned for more updates on this and other travels as I continue to explore the car further!
Check out BHPian comments for more insights and information.
Source: Read Full Article