50,000 km service of XUV700: Fantastic work done by the service centre
When you have some experts at work, things are super fast and to the point. The entire work took flat 45 minutes.
BHPian abirnale recently shared this with other enthusiasts.
50,000 km Service Visit
After a long gap of no activity, #TheRedSparkle has finally inched past the 49750 km mark and I got the opportunity to take it to the trusted service station to get it serviced today.
The 50K Kms service includes engine oil change, oil filter change, cabin air filter change, wheels and brakes inspection, underbody inspection and fluid top-ups if any and general inspections. With a prior confirmation with the Service Advisor, things were super fast and to the point today!
The bay was available as I went first thing in the morning and even before the job card was opened, the car was taken to the bay for servicing. The entire work from end to end (minus billing) took flat 45 mins. When you have some experts at work, this is exactly what I want to happen every time with every car. My service Manager Edrish and Bay in charge Santosh did fantastic work and got the car ready much ahead of the expected time.
Since now every service station has Ultra V4 synthetic oil in stock, I opted for the V4 oil. This is OEM and procured by ASC, and costs 2600 plus change. I also asked ASC to supply me with a 6 ltr DEF – the current level is 81% which would consume about 4 litre. So keeping the 6ltr container with me at home to refill when the level drops to 70% – just one more longish drive.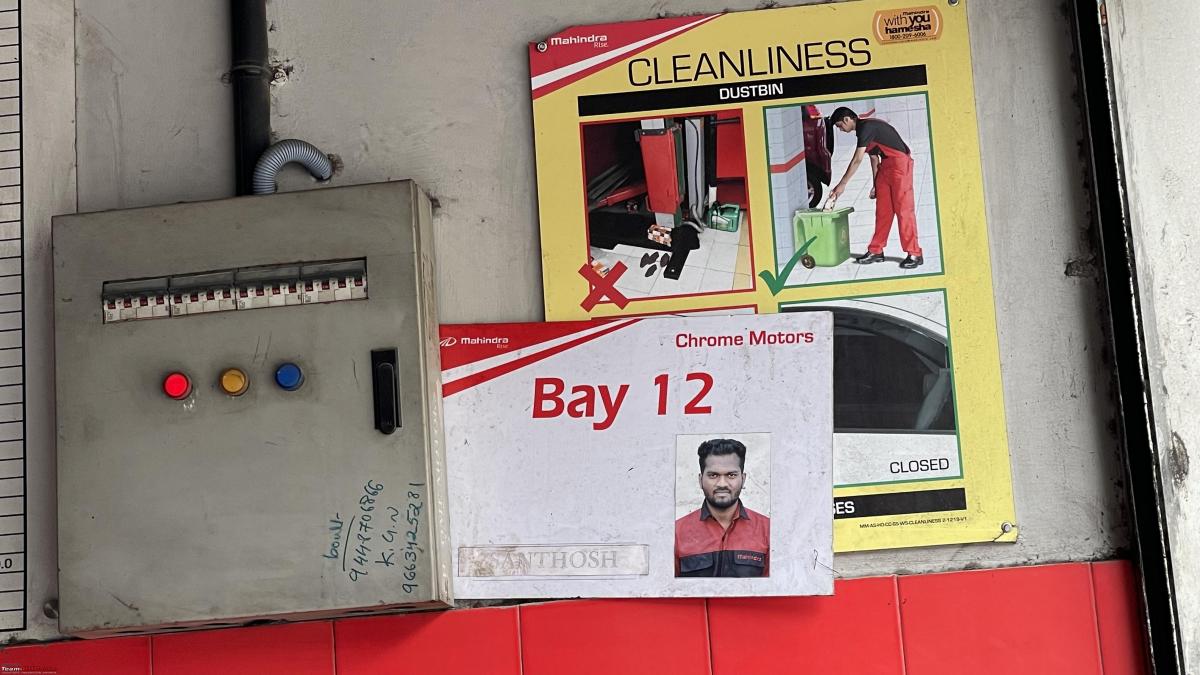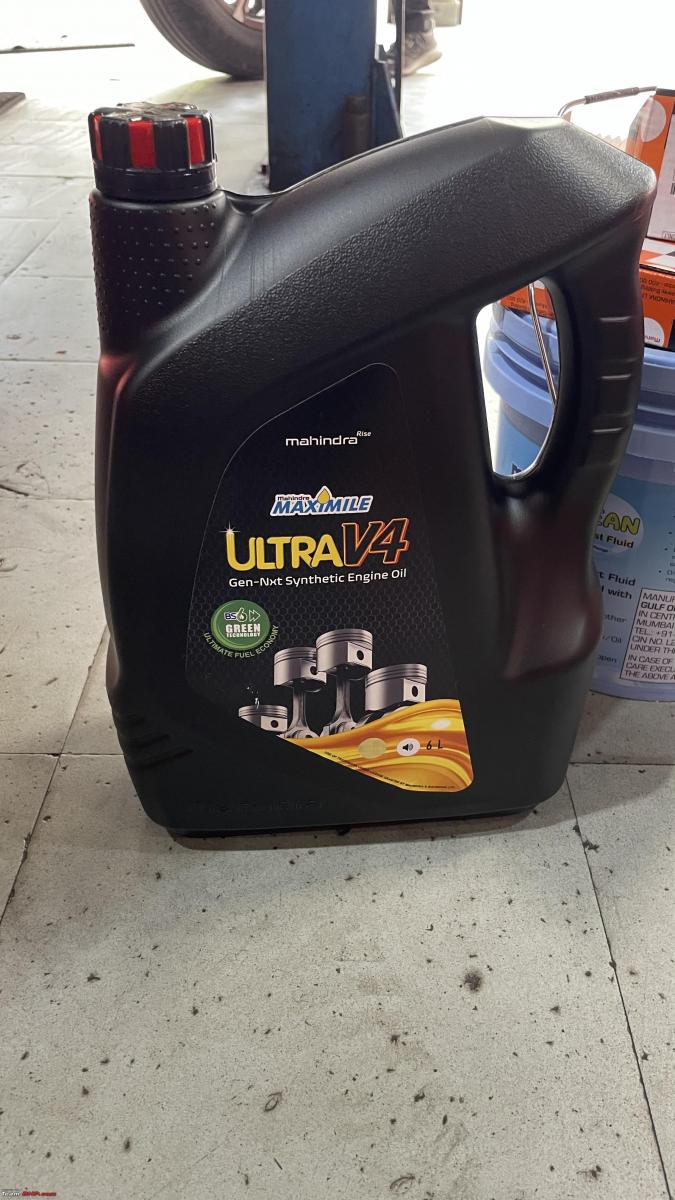 The total bill for 50K kms service (paid service) came out to be Rs. 7709.
After the oil change, took #TheRedSparkle to Tyre Professionals for wheel alignment and balancing. Neat and quick work costing Rs. 2435! The weights cost about 450 Rs. The hunter system did not suggest any rotation of the tires either. Front axle was pretty badly misaligned and needed to be corrected. Other than that, not much of actions were needed.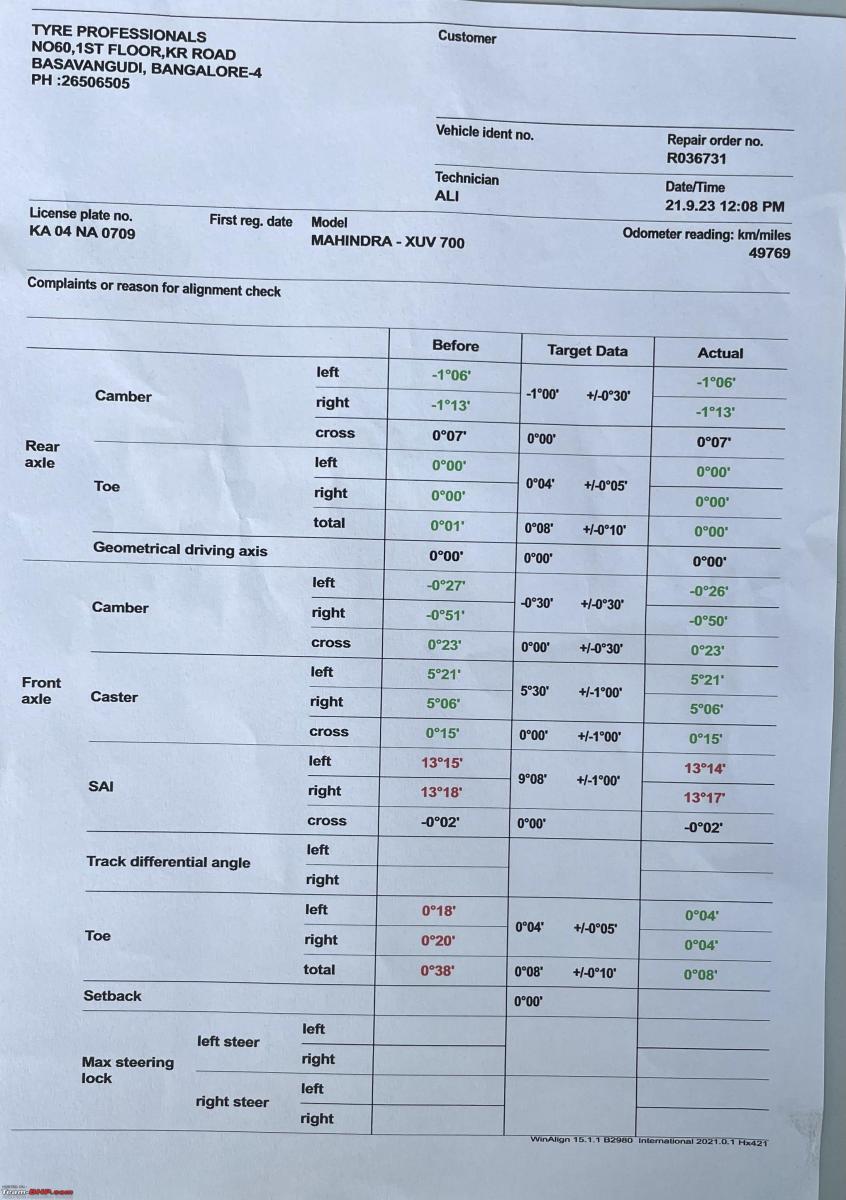 The key observation I noticed is that the Continental shoes are at the end of their life – I need new shoes now! These sets lasted for about 30K kms. Compared to Michelin on my earlier car, these are not so great. Neither life nor the cost at which they come makes sense to procure them.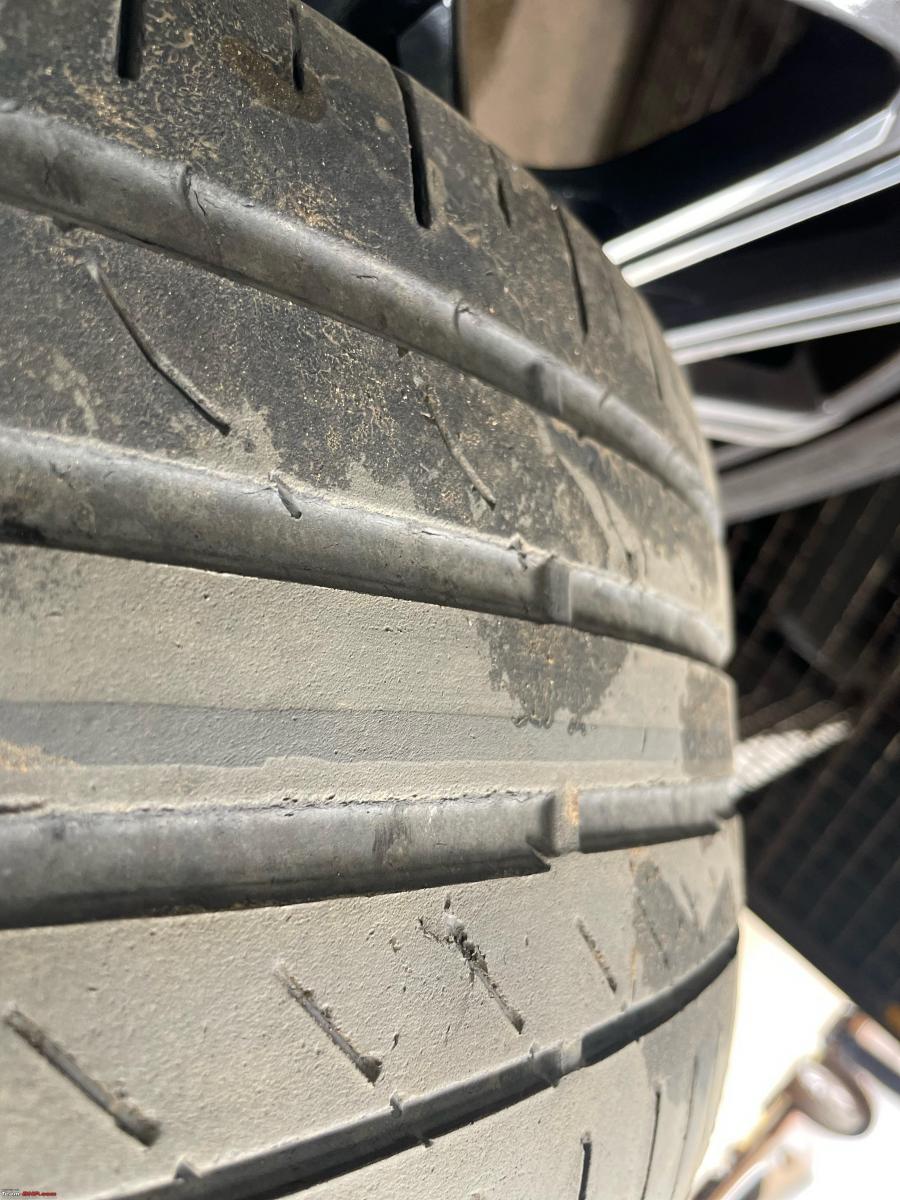 So here I am again, looking for better options: should I opt for A/T tires? What options have I got? Or anything in H/T that is more soft-roading friendly? The size is 235/60 R18.
To go for A/T or H/T? What do you suggest and any options you think I should consider? I have another month or so before the decision must be made.
Check out BHPian comments for more insights and information.
Source: Read Full Article