2 years with the 5th-gen Honda City: My no-headache partner
The highest fuel efficiency that I have seen so far on long drives is a commendable 22 km/l. Even with age, she can still surprise us with her performance.
BHPian AnnaRocks recently shared this with other enthusiasts.
My Dearest Kids,
It's been two years since I last wrote to you about How I met your mother Catherine – our beloved Honda City. On the second anniversary, I feel it's time for a follow-up to our love story.
Just like any enduring love affair, our relationship with Catherine has continued to evolve, with each day bringing a new chapter to our saga. As the odometer edges closer to the 20,000-kilometer mark on the 2nd anniversary, let me paint a picture of how our lives together have unfolded.
Catherine has been a rock in my life, a partner who has never failed to impress. Much like a loving spouse, she understands my sedate driving style and offers me the gift of linear acceleration, always there when I need it with the paddle shifts occasionally coming into play while overtaking. Whether it's our family road trips, late-night drives, or daily commutes, Catherine has been the steadfast presence that holds it all together.
Catherine has not had any cosmetic changes during these 2 years. The changes done were detailed in the previous letter. The 7D mat, although of average quality, has served its purpose by complementing the beige interiors and keeping the dirt away. The dashcam installed has lived up to the usual Chinese standards, working occasionally and staying disconnected from the mobile app. For the most part, like a silent observer of our escapades, it used to faithfully record every moment of our travels.
But, as in any enduring relationship, quirks and peculiarities have made themselves known. In this love story, we've discovered that love can thrive even with quirks and imperfections. Catherine's paint makeup has this uncanny ability to attract minor scratches. Much to my surprise, her build quality leaves a bit to be desired, unlike those Germans, Skoda and VW, who appear to be the epitome of perfection in build quality. The quality of some parts really appears substandard like these rubber beadings.
Catherine's infotainment screen, akin to an outdated playlist, leaves much to be desired. And her rear camera, well, let's just say it's like watching an old VHS tape in an age of 4K streaming.
On the outside, we've taken precautions to ensure Catherine's well-being, much like caring for your partner's safety. A 3M underbody coating serves as armor, protecting her from the perils of the road. It's like ensuring your loved one has the best possible protection as they navigate life's challenges.
Unlike some of her sisters, she has never made the usual rattling noises that many complain about. The NVH levels are a bit of a challenge, much like dealing with a noisy spouse who insists on recounting every detail of their day when all you want is some peace and quiet. It's a minor inconvenience, but one we've learned to manage. She is on the stock tyres which most probably will be given an upsizing when it is due. I sometimes feel it should have been done at the start itself.
The horn debate among family members was also never something I fully grasped, as I rarely used it, reserving it for communication mostly with bikers zig-zagging or sleeping in the 17 lanes they drove ahead of me. Even though my dream is to go totally honk-free someday, I know it is near impossible on our roads, not till they make road safety a mandatory subject in schools. I guess a few lawmakers rushing on our roads with multiple escort vehicles would have to be part of road accidents for any changes like that to happen.
Considerations about the ease of getting in and out of the car, especially for your grandparents, were always on my mind. The graceful act of ingress and egress could either be a charming dance or a comedy sketch gone awry for them, depending on the day.
The highest fuel economy Catherine's achieved so far on long drives is a commendable 22 kilometers per liter, much like a marathon runner hitting their stride on the scenic TN highways. It's proof that even with age, she can still surprise us with her performance. The usual average during drives on the Kerala roads is still in the 11-15 kmpl range depending upon the traffic.
One thing that's puzzled me in this journey is the obsession with audio systems. While some of my brother-in-laws appear to be on a mission to create the loudest orchestra on wheels by upgrading the sound system, I have embraced the quiet moments. I am happy with the music output which I feel is sufficient. Any louder music would just serve as a distraction during the drives.
Catherine has made all the timely visits to the beauty parlours for her maintenance, which mostly has been Vision Honda at Kochi. Although the service experience has been great at Vision, the paint job for a minor accident work was very shoddy with fingerprints and paint marks on panels.
The recent visit was just okayish as the SA aggressively tried to push additional services which wasn't the case earlier.
I once took her to Muthoot Kollam for a service where they did an overall disappointing job. I sometime wonder what some of these centres must be doing with the car and would really appreciate it if we could watch the service being done, at least on camera for transparency. I think some other car companies have introduced this feature.
Muthoot service centre guy checking the bumper quality of the car
But, my dear children, here's the essence of it all – our time-tested Catherine has been a "no headache" partner. She's been reliable, comfortable, and a steadfast part of our shared journey. Much like the devoted partner.
As life evolves, so do preferences. If we were making this choice today, the options available would be tempting. Catherine would still be a strong contender, but the allure of new companions on the road might turn our heads.
And speaking of age, like a loving partner who continues to grow, I'm at peace with the general issues that come with the territory. Before committing to her, I was well aware that Catherine's quirks and charms are all part of the package, a reminder that love isn't about perfection, but about embracing the journey together. As I write this letter, I am flooded with a deep appreciation for the reliability, comfort, and steadfast presence that our car brought into our family story.
So, here's to the car that's been a constant in our lives, the one that's been with us through thick and thin. Our Catherine may not be perfect, but she's our car, our partner in this enchanting dance of life. It's been 2 years now and every time I park the car for the day, I turn around and admire the beauty that she is. That, I think is never going to get old.
Love,
Dad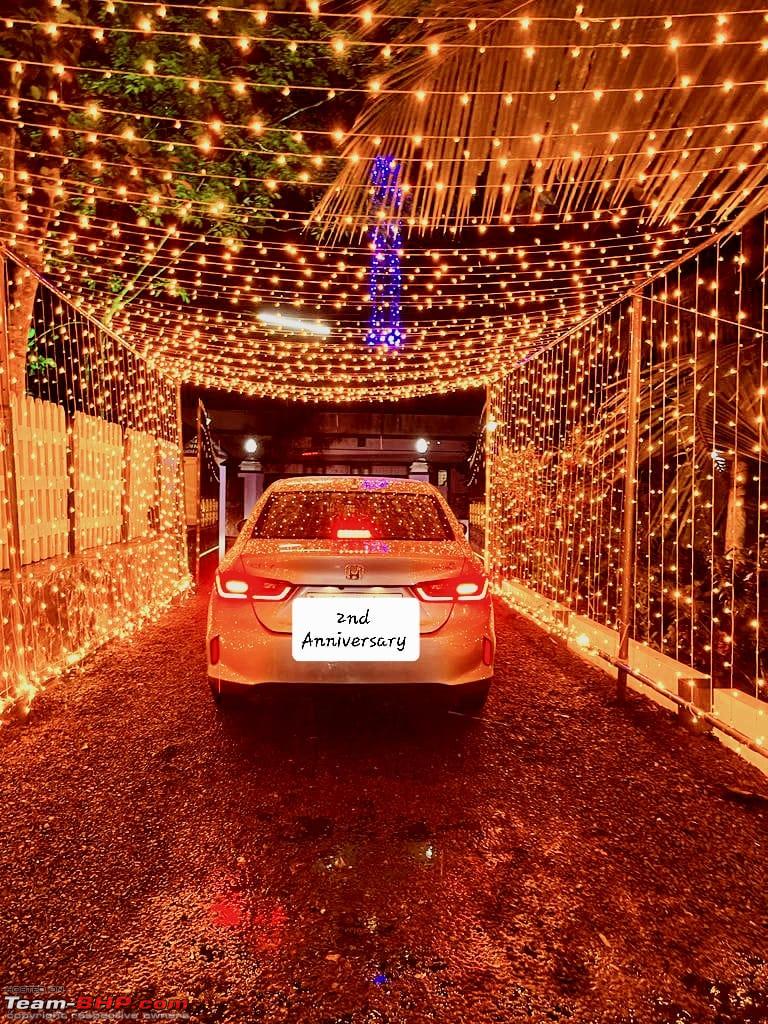 Check out BHPian comments for more insights and information.
Source: Read Full Article