10 Fun and Engaging Games for Your Next Family Road Trip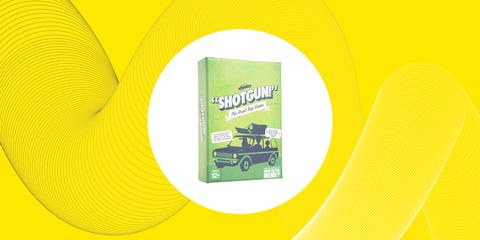 Family road trips are hard. You tell the kiddos to "just look out the window" and find that—with nothing to look at but endless cornfields—their attention spans last approximately 14 seconds. How can you keep them occupied?
The easy answer is to just hand them a screen, but where's the fun in that? You're all stuck in a car together; might as well make some memories. That's exactly what these games are perfect for: They offer a chance to learn something about your kids, who will learn something about you in return! While they're at it, they can expand their trivia knowledge, their spelling skills, or map expertise.
If you're looking for something to make road trips more enjoyable, our favorite games from Amazon have you covered.
15 Things to Bring on a Road Trip with the Kids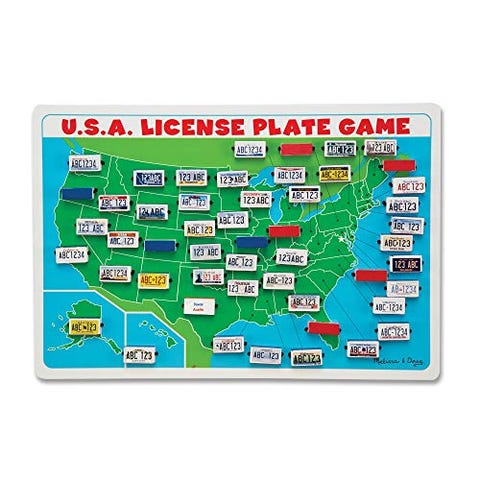 Melissa & Doug have a reputation for their high-quality games, and this one is no different. Have your kids be on the lookout for license plates, and then flip each tile they see.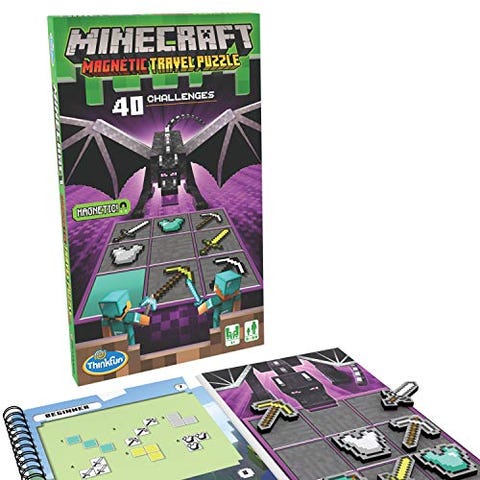 This puzzle comes with magnetic pieces and a wide range of challenges from beginner to expert. As a bonus, your kids will surely recognize the characters.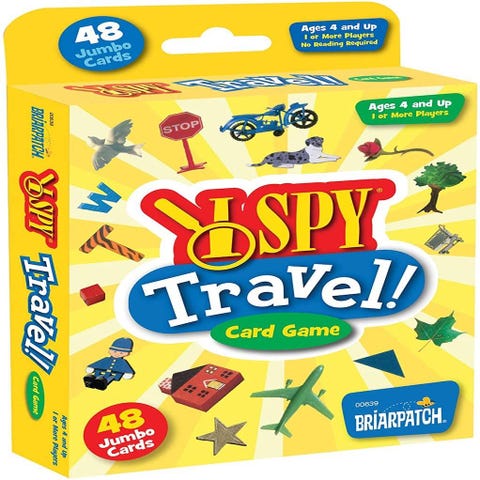 This game features 48 cards with various travel-related items to look out for. It'll have your kids pressed up against the window to see who can find them first!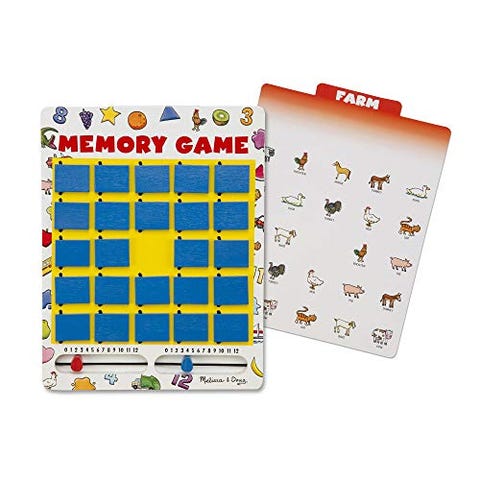 Test your kids' minds with this two-player memory game. It comes with seven double-sided cards to mix up the challenges and features a strong frame with durable flaps.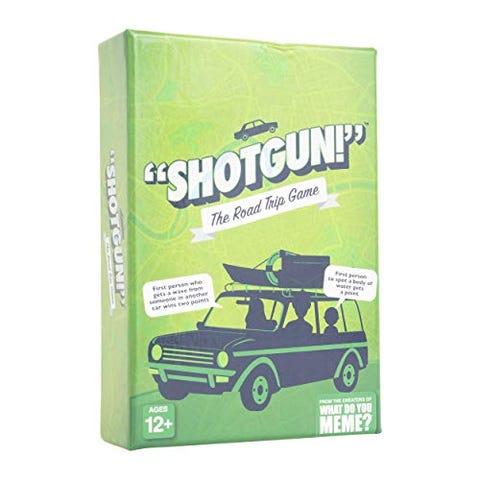 This road trip game will keep the older kids entertained; it's designed for ages 12+. The included 400 cards feature various tasks that gain the winner points, such as earning a wave from another car.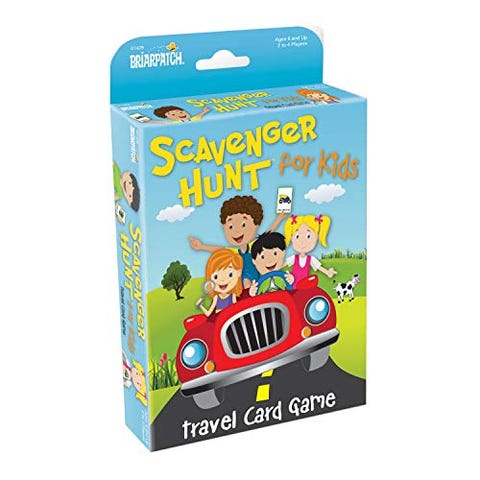 This Scavenger Hunt game features 54 See It, Feel It, Smell It, and Hear It cards to get those other senses working. (We wouldn't want to be the one who has to Smell a Skunk, though.)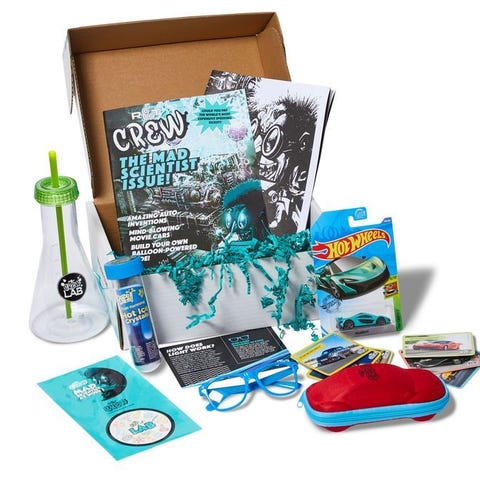 If you've got a little car fan in the backseat, subscribe to R&T Crew—the kids club from Road & Track—and receive themed boxes throughout the year. They're packed full of goodies and games that are perfect for road trips.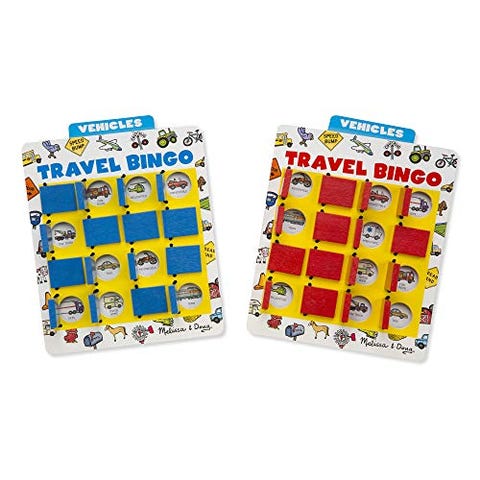 This two-person travel bingo game is another sturdy Melissa & Doug product. Choose between eight double-sided theme cards, and when you see an item on the road, just close the flap.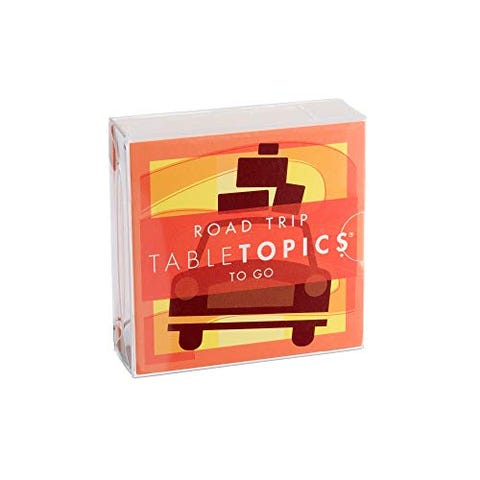 This is less of a game and more of a conversation starter. The pack comes with 40 questions about road trips, all while avoiding the dreaded "Are we there yet?"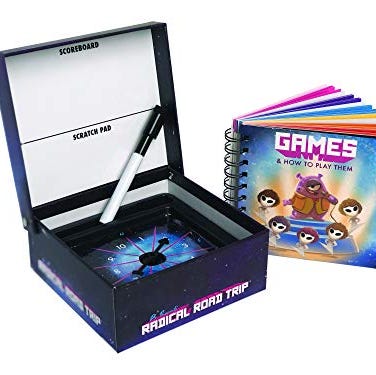 Cant't decide on just one game to bring? Why not bring a whole bunch! This 2019 Toy of the Year Finalist features 60 games that some call "Cranium for the Car."
Source: Read Full Article